My best H&M outfit this summer!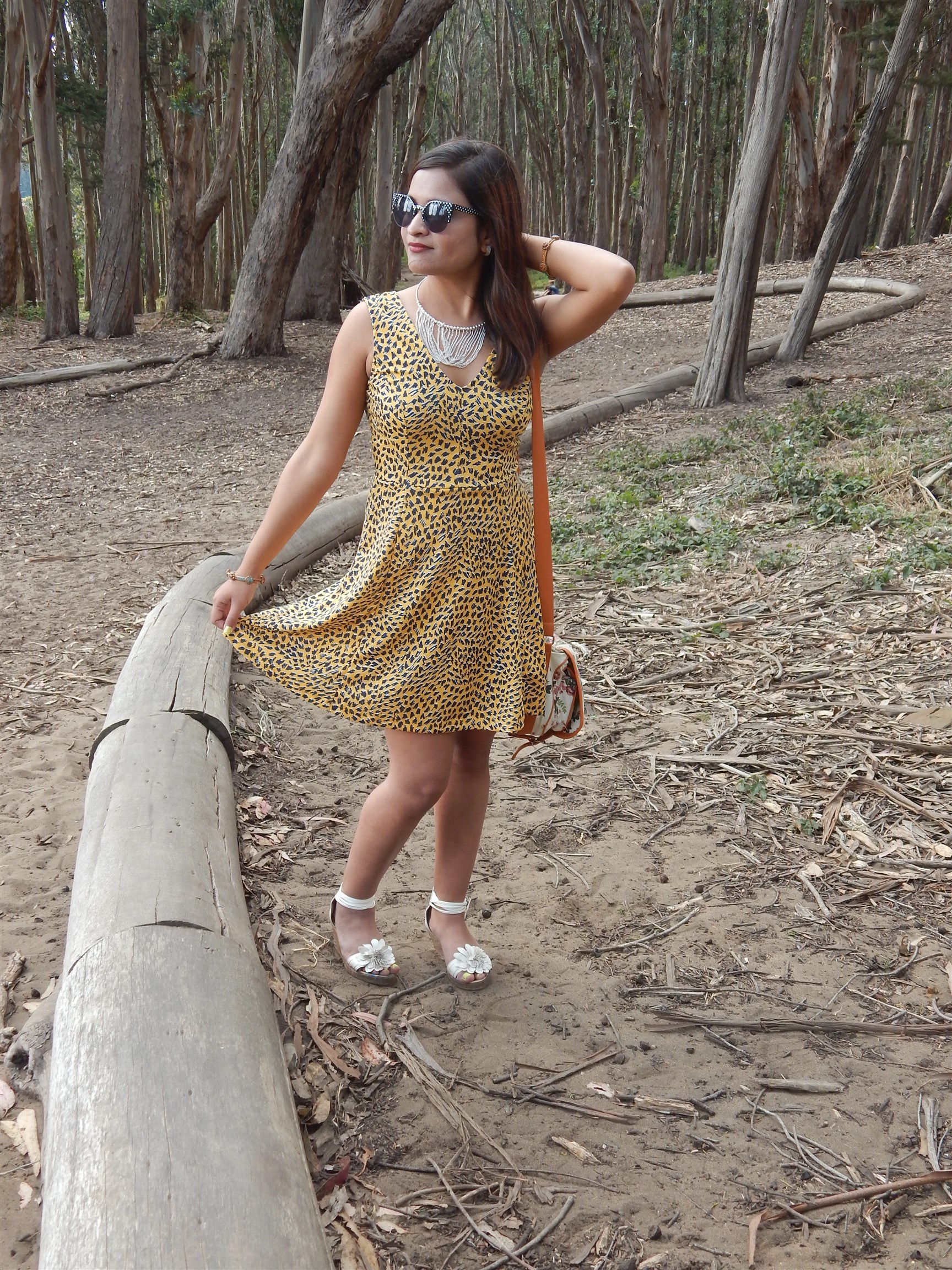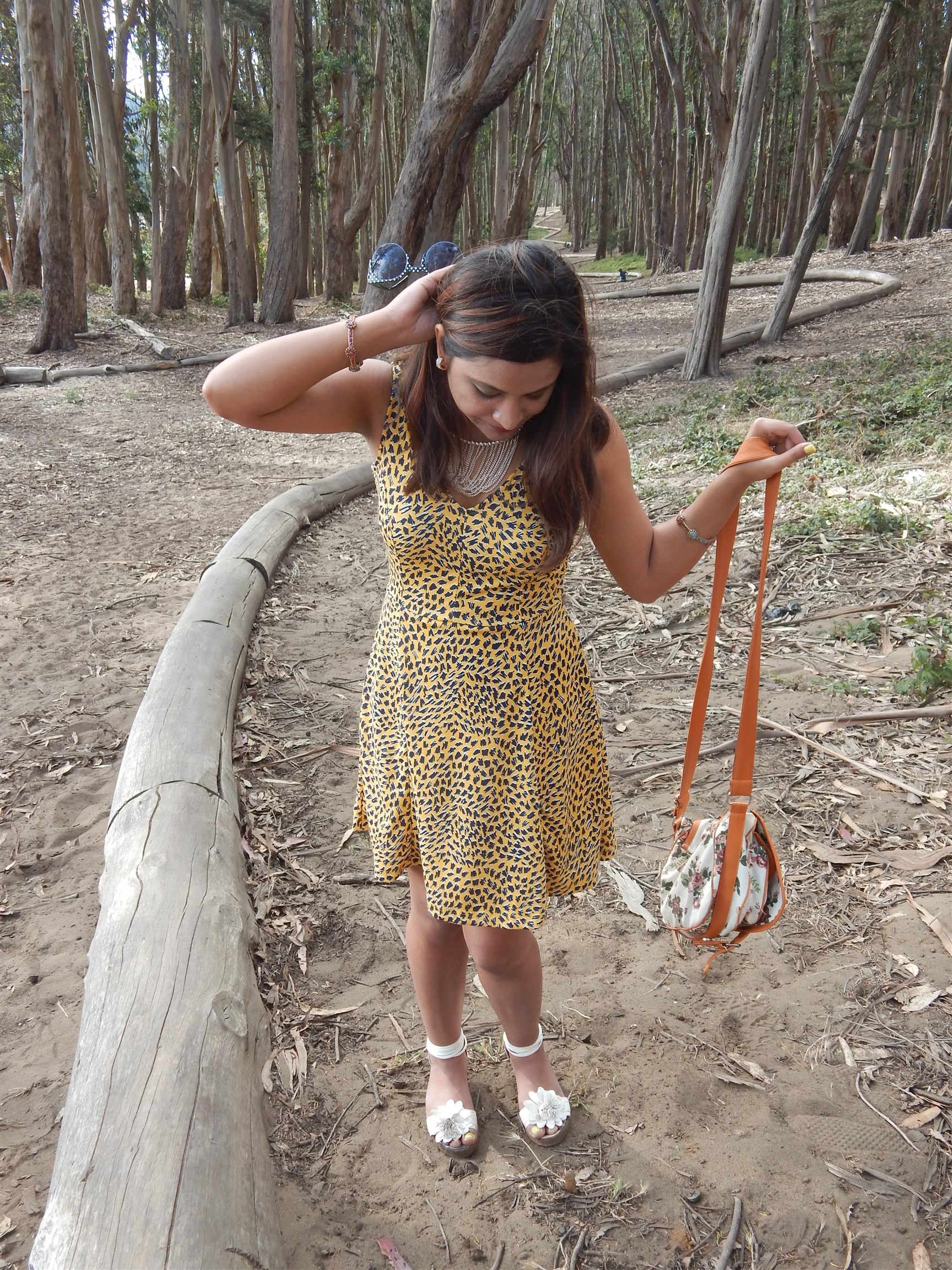 Summer is all about brightness and colors for me, I feel glad that I can finally wear dresses, skirts or anything that's light colored and short. We all wait for summers to get out of clothes and feel light like a flying bird.
As we talk about making fashion affordable at SFDesiGirl, I believe H&M has been doing exactly the same since many years! It has been a long time since I first ran into an H&M store first just to accompany a friend and ended up buying clothes for myself. Since then, it has been one brand that I love the most. I don't have to say much about why as we all know their collections are so damn cool and also affordable.
Recently, as I joined Bloglovin I came to know about the Next Fashion Blogger's competition and thought that I must participate(although I am a newbie in blogger's word). I wore my special H&M dress for a photo shoot this weekend and as much as I enjoyed the weather in San Francisco, the dress made me feel more cheerful and excited. Its true that when you look good, you also feel happy and confident about yourself. This yellow dress by H&M is my favorite dress this summer not only because of its bright color and leopard print but also because it fits me so well and makes me look slimmer.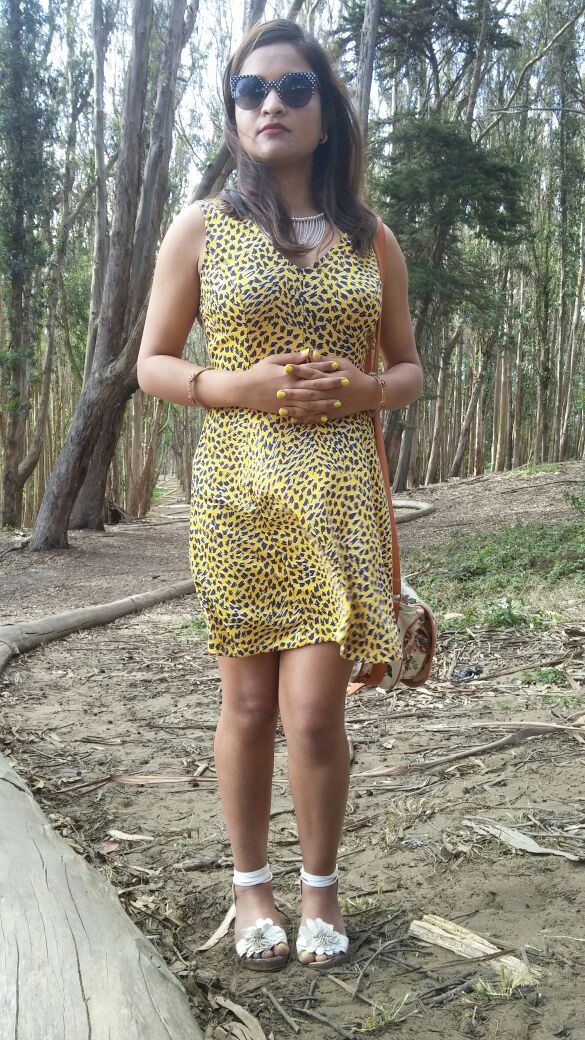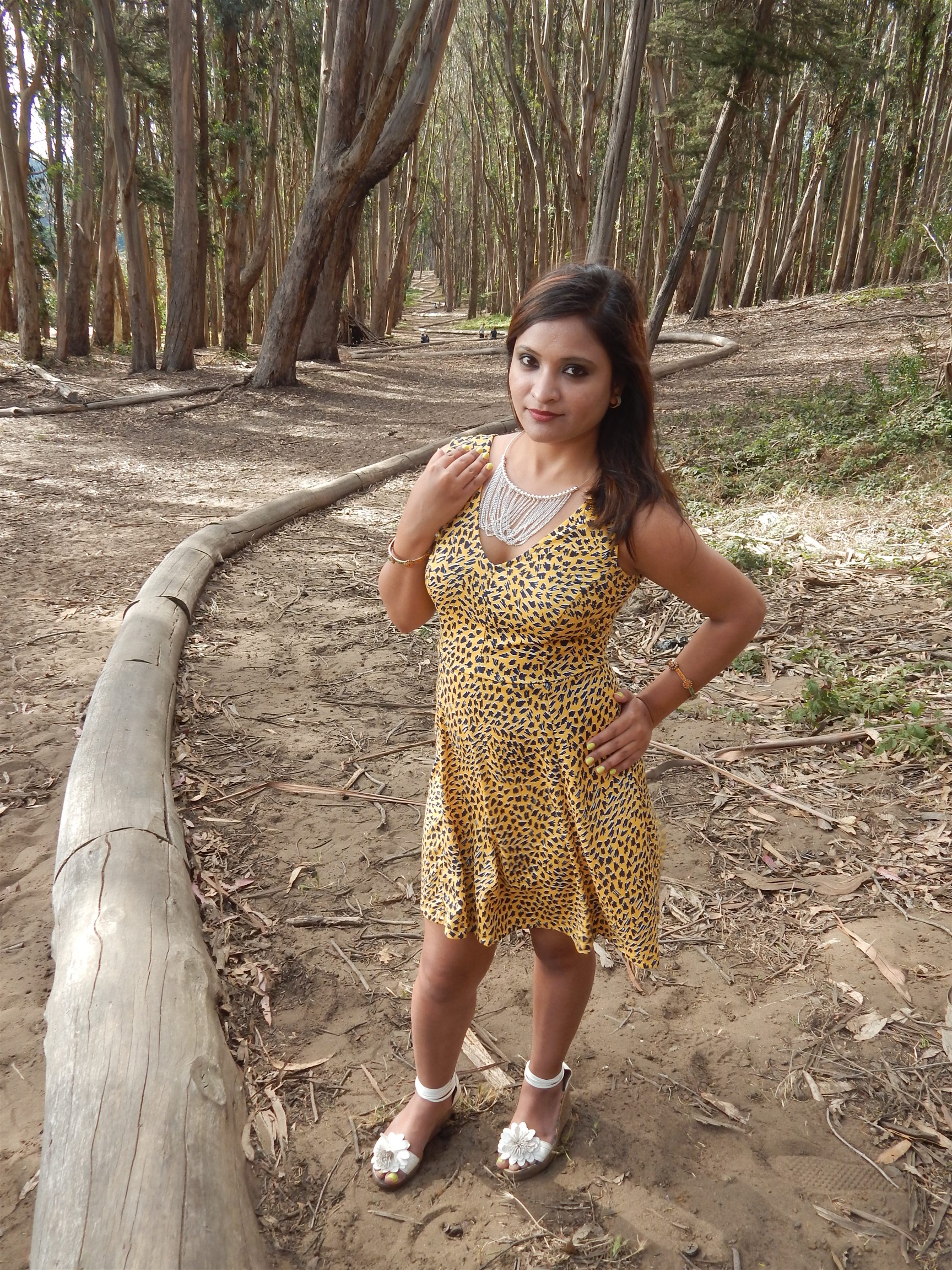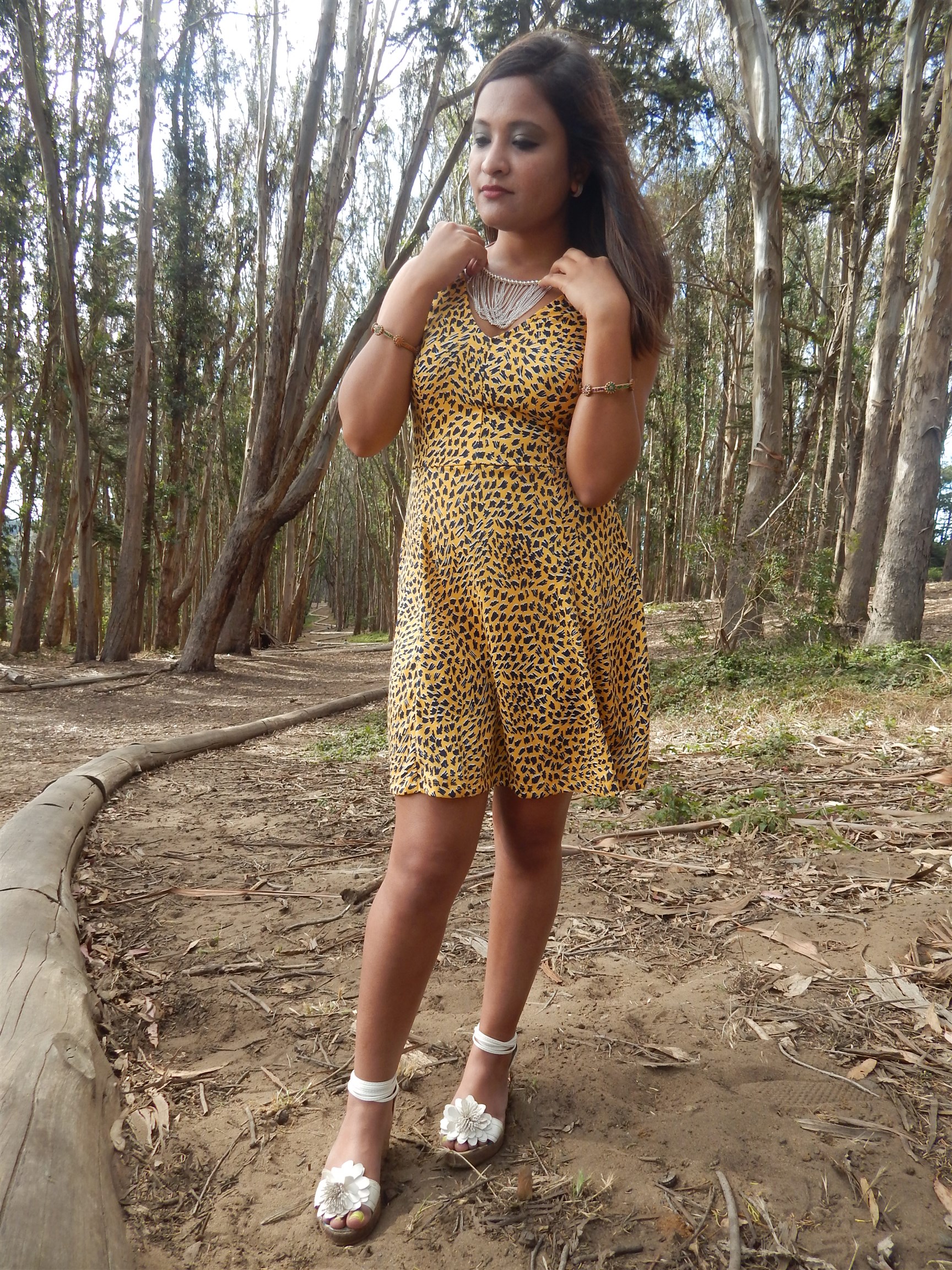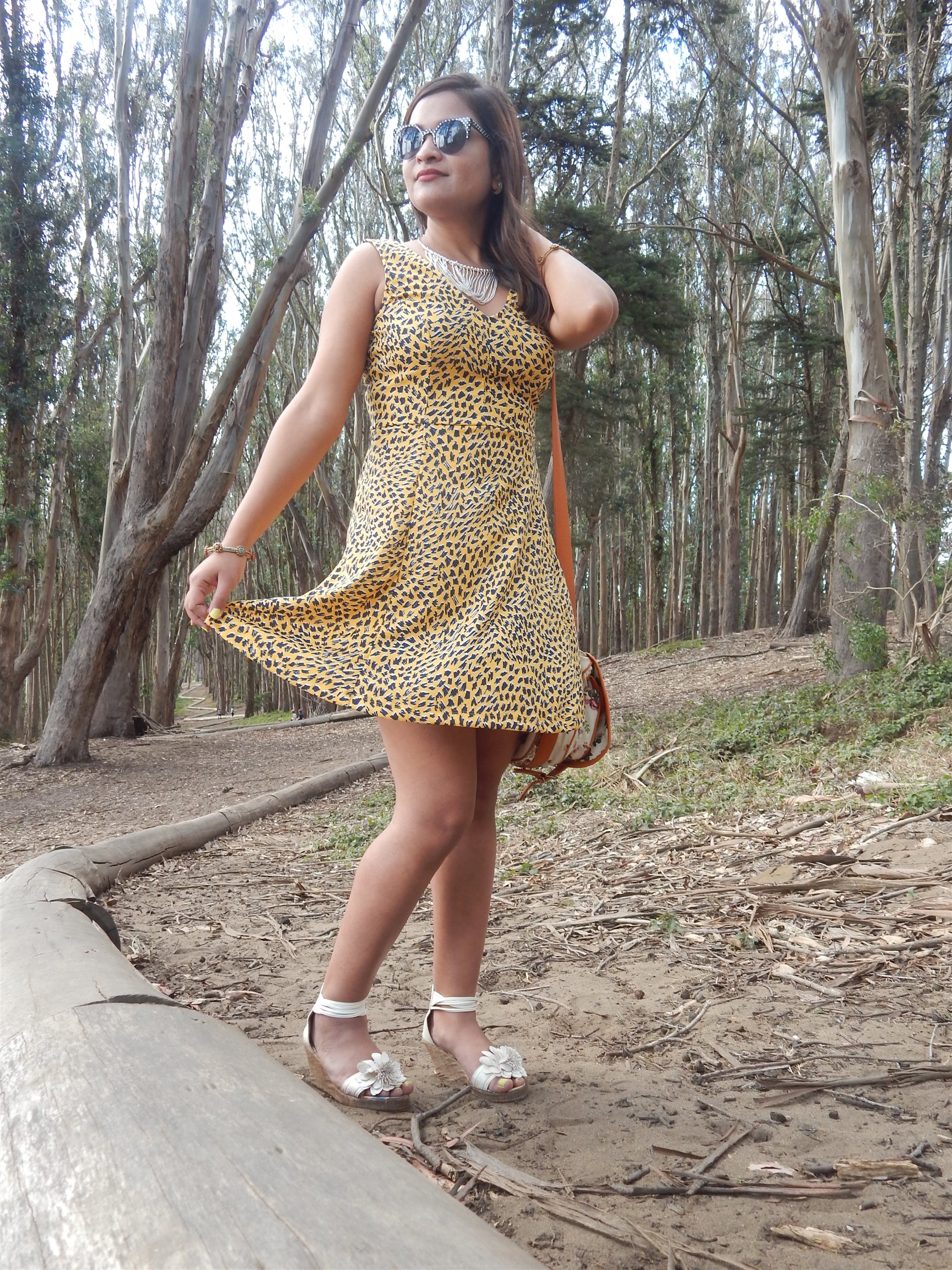 So, if you are planning to shop from H&M this weekend as it is 4th of July and you might find good deals you have been looking for, here are four main tips to keep in mind.
1. Pick something with prints: We have worn enough dark and plain colors in winter. This is the time you can feel great in your type of prints and shades.
2. Look for colors around: You know that this is the best time you can actually have as many colors in your life as you want. So get rid of white and blacks for a while and pick up colors that you never tried. I personally feel yellow is too bright for me and I don't buy this color easily. Choosing the right shade of bright colors is very important and I guess I din't had to worry about that with H&M clothing!
3. Tip on selecting the right footwear: Although stilettos are so sexy and tempting, remember that you will go out and walk/hike a lot in summer. So I suggest buying comfortable pair of shoes or flat-forms instead of other high heels. H&M has a trendy collection of colorful shoes and classy flat-forms to chose from.
4. A dress that highlights the best part of your body: I am sure you already know what is the most gorgeous part of your body that you think is better toned and in good shape than others (I believe all of you ladies are beautiful overall but pick one part that you think is the best). In my case, I have a smaller waist and clothes that highlight that part make me look thin overall! This yellow dress gives a perfect fit to my waistline and shoulders.
As I complete my first H&M blog (there will be many more coming) I wish all you readers a very colorful and cheerful summer! Enjoy the warmth of sun XO
Leave a Comment Here
comments