It can be unbelievable how beautiful some places are. And places that make us feel close to the one who made this world, places that make us believe how beautiful this world is are the ones we call them heaven on earth.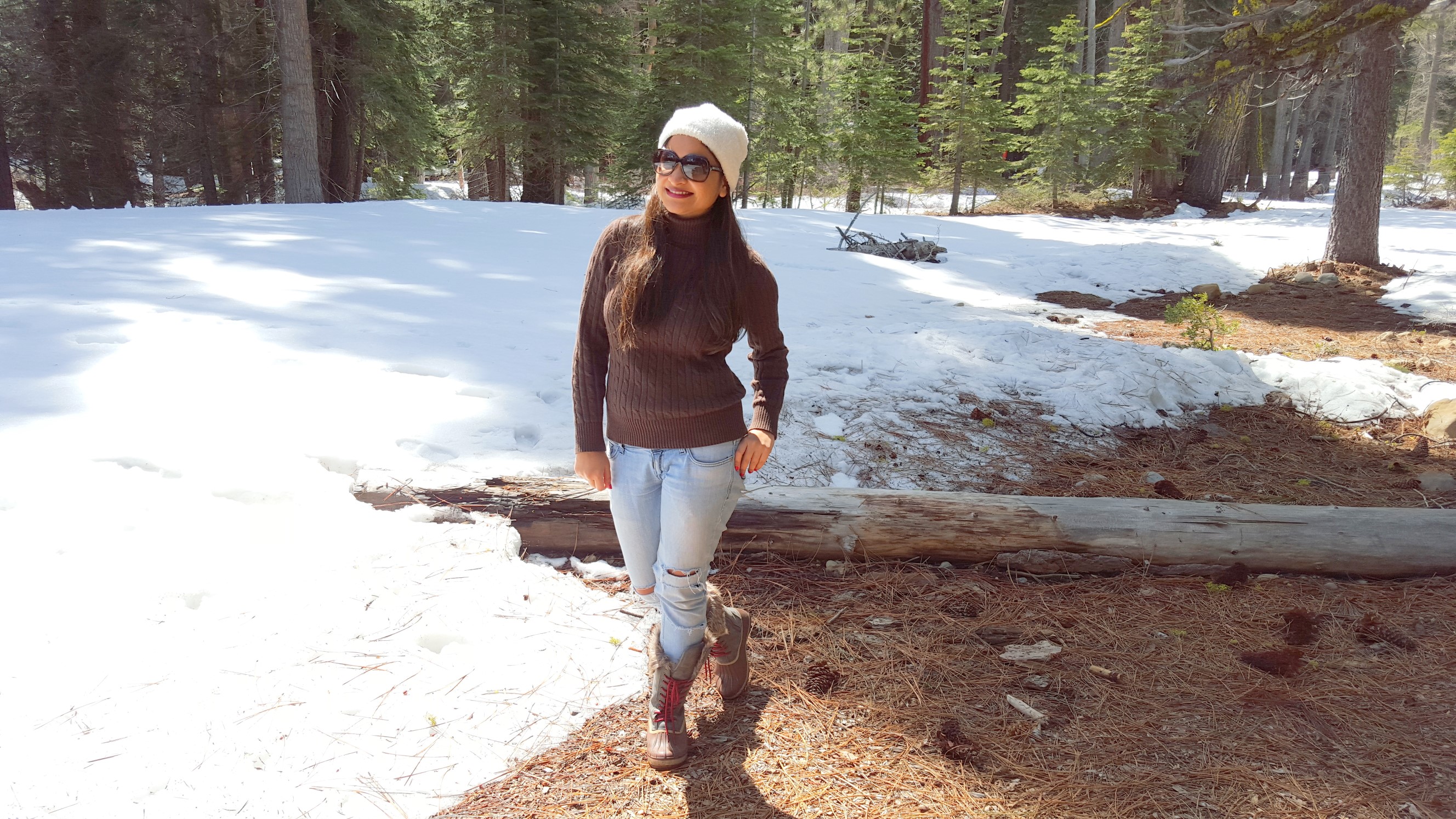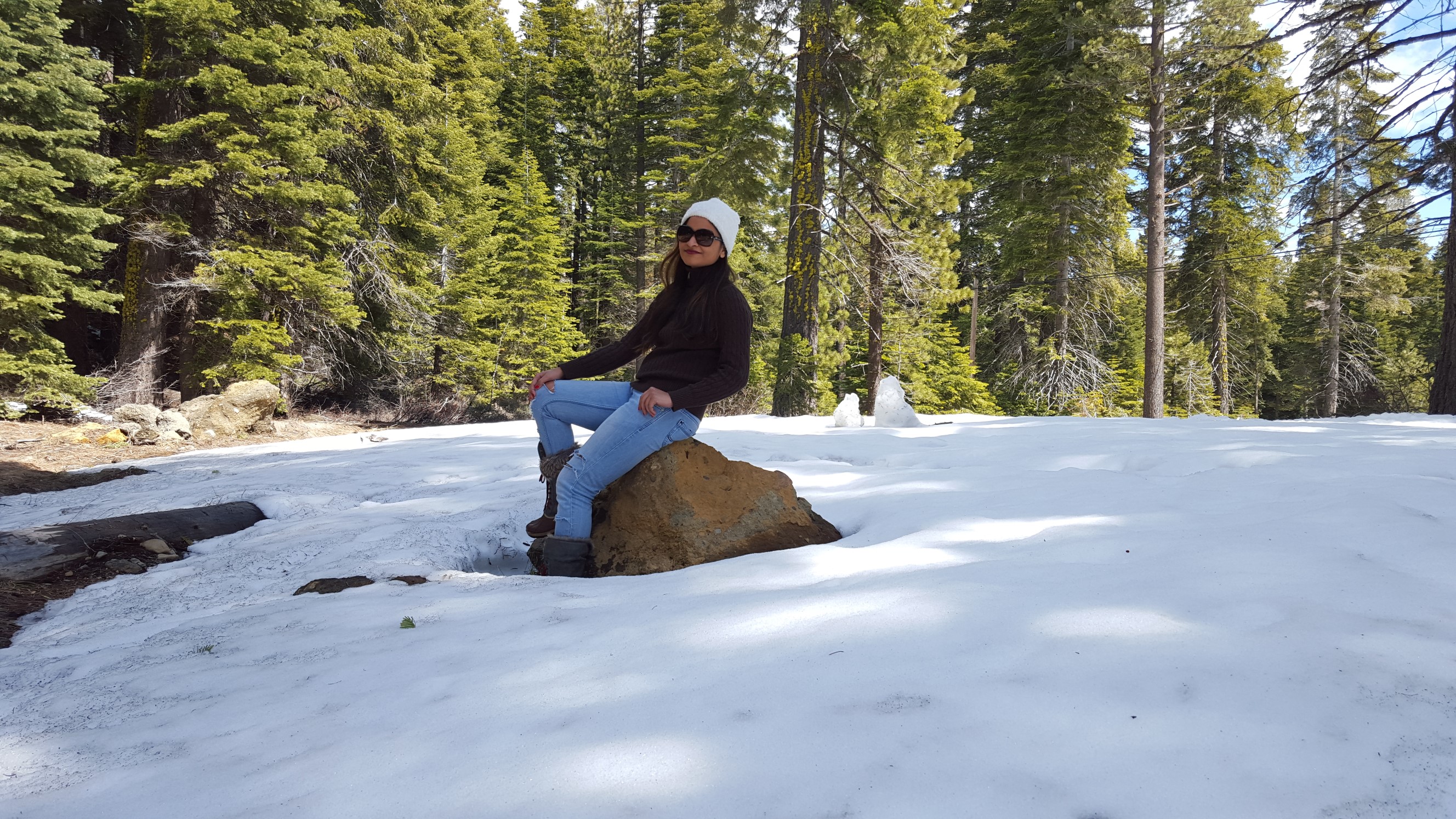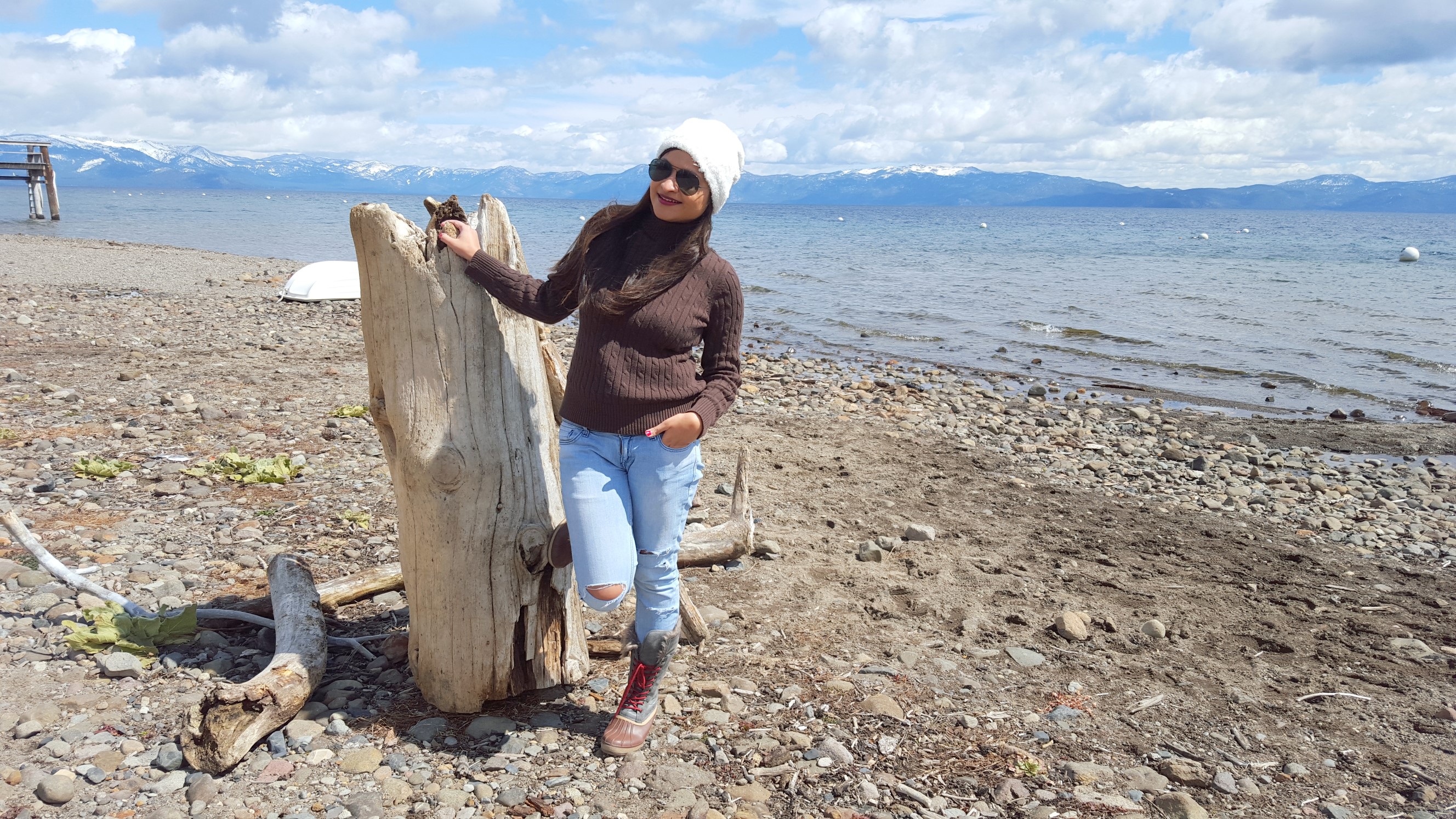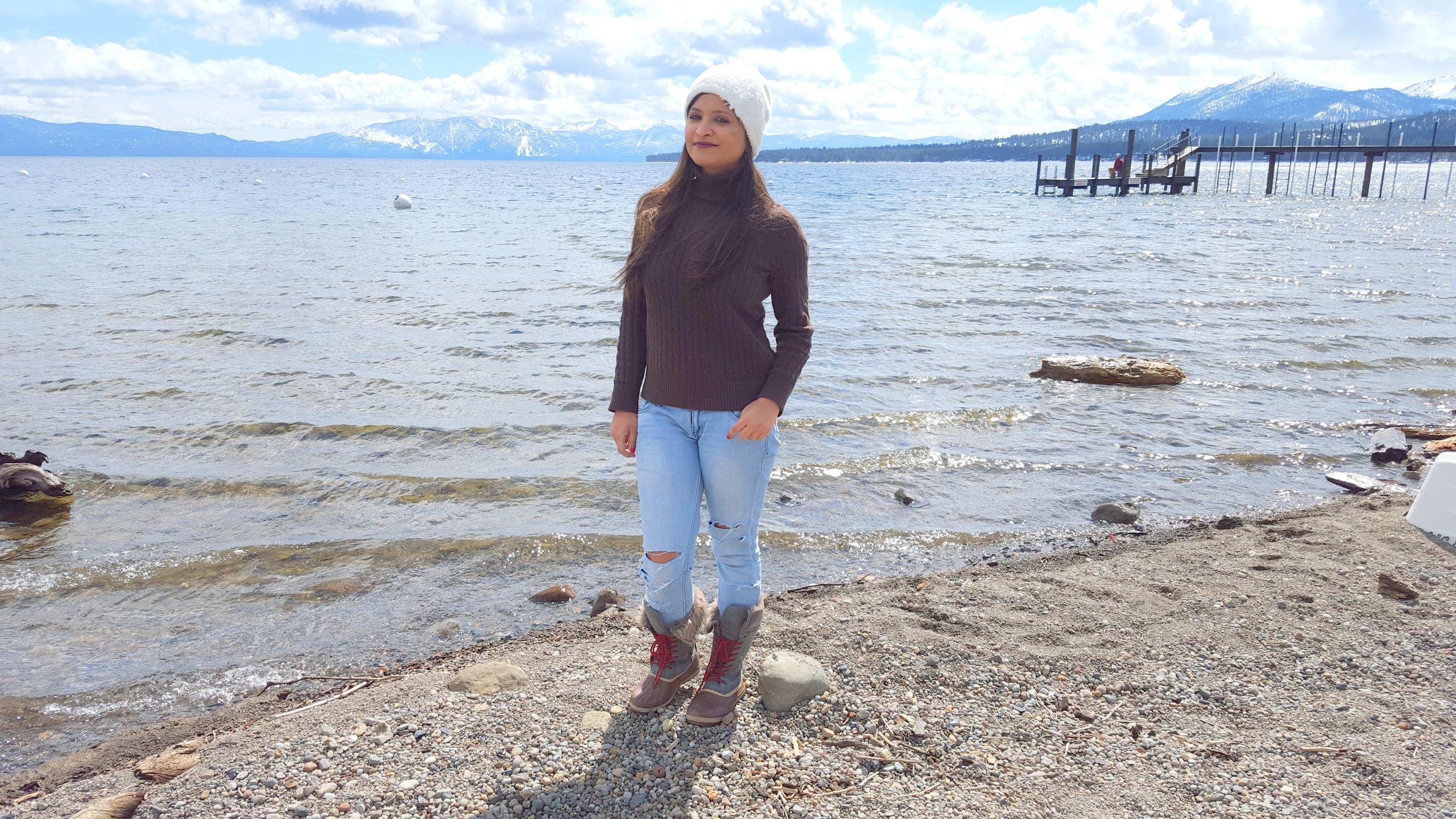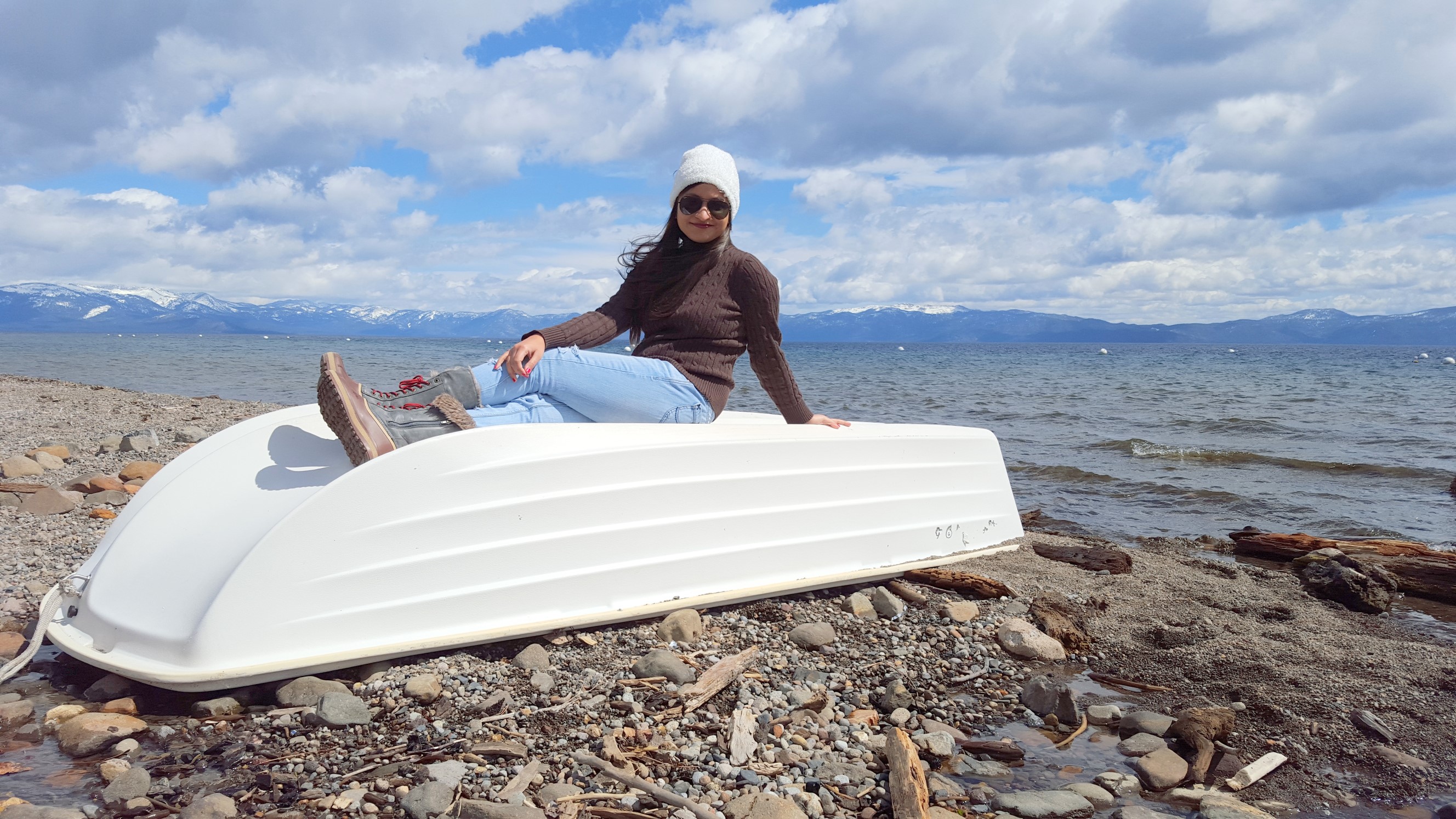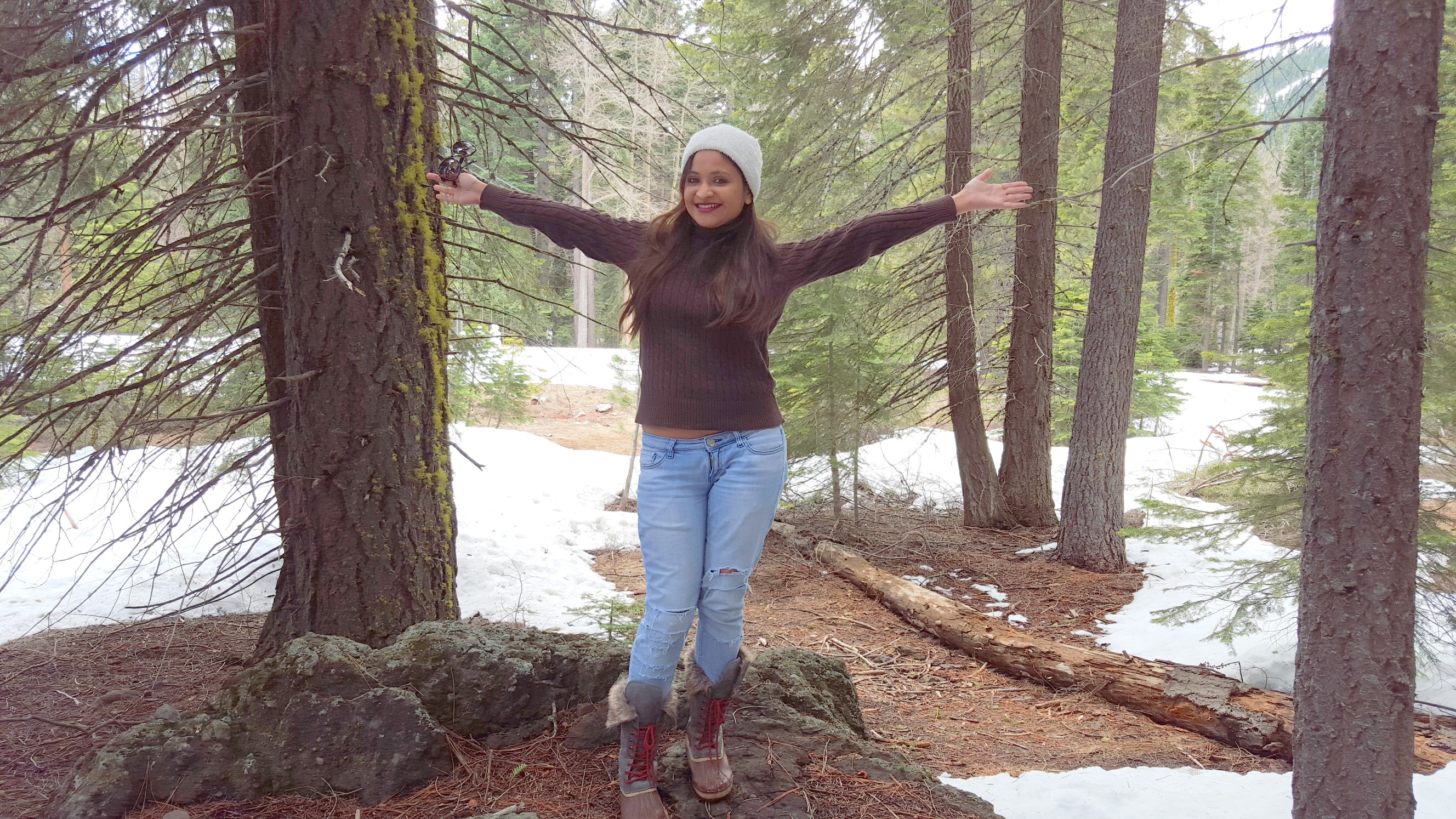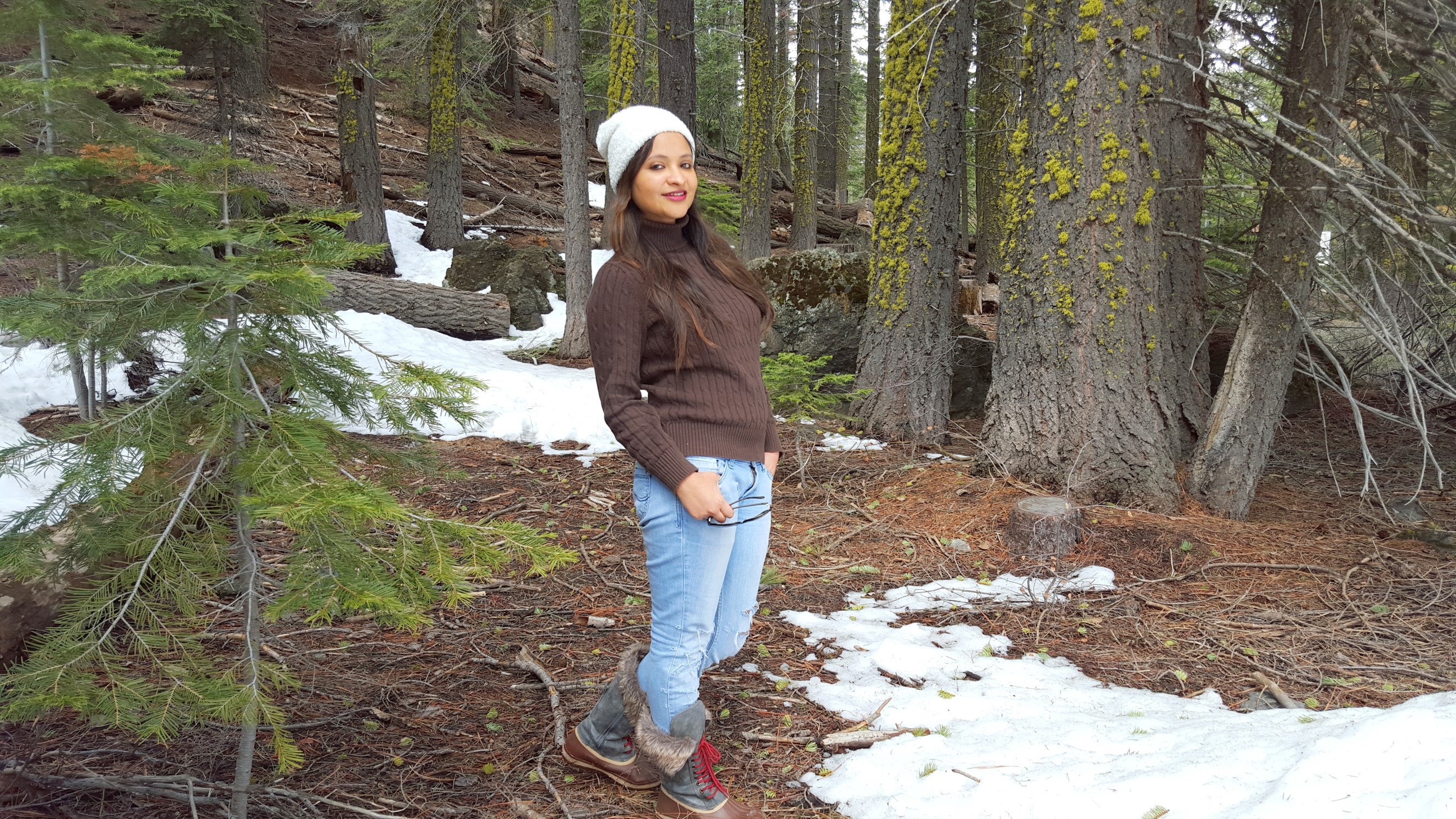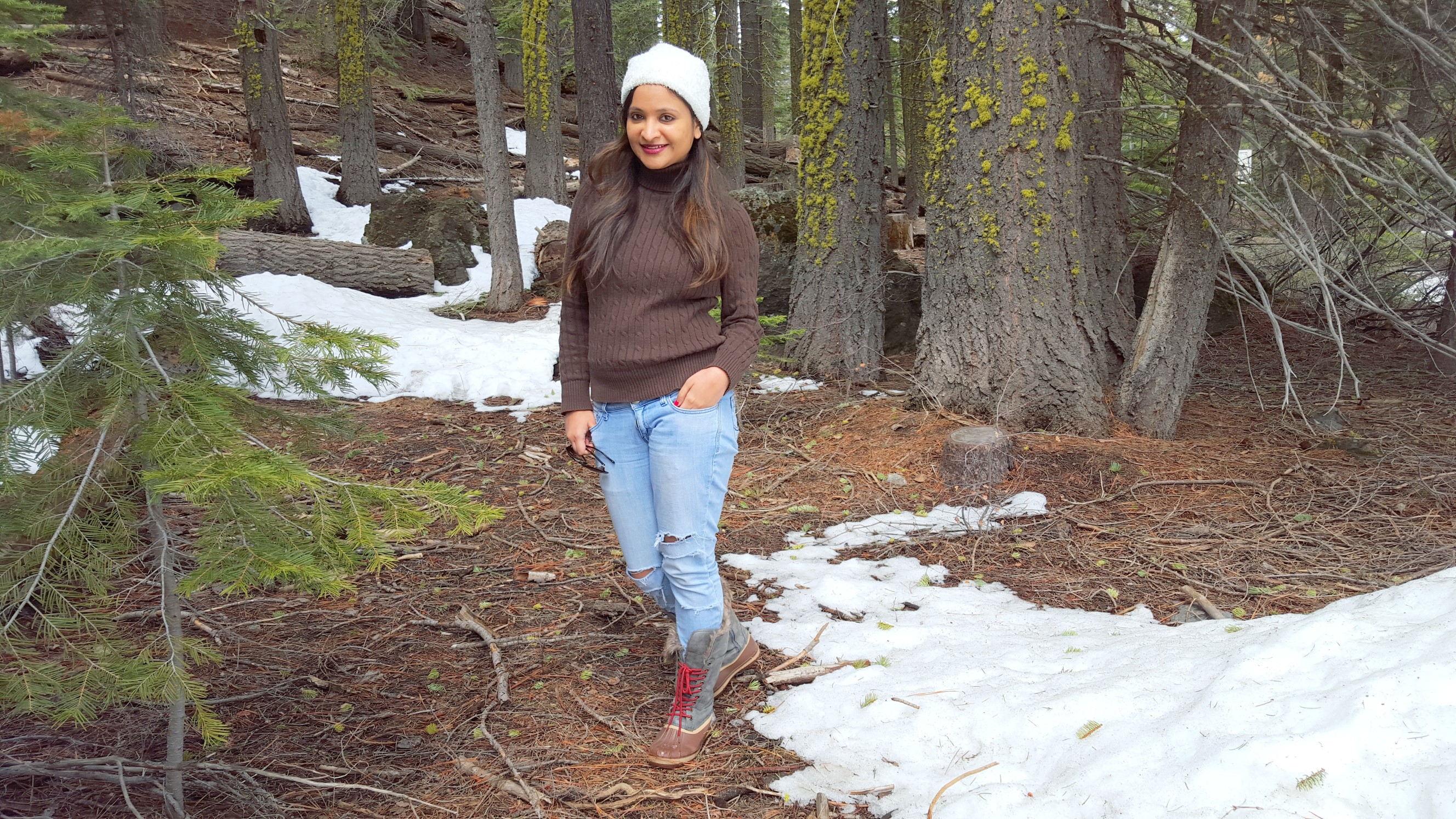 I have lived in the Bay Area for over two years now and in the past two years, I had heard so many times about Lake Tahoe. All of my friends had been there and kept telling me that I should go once to experience it. Knowing that Lake Tahoe is famous for skiing and thus snow, I always avoided this place as I am not really used to extremely cold weather. But, after two years and after all of my friends suggesting me, I had made my mind to visit Lake Tahoe. Although it was Spring already, I made sure I am carrying all of my best winter wear that will keep me warm enough!
While driving on our way, we noticed mountains full of snow and the view was so therapeutic! Even before reaching Tahoe, I realized I should have been here much before are Lake Tahoe is not very far from San Francisco (well it was about 5 hours drive, so a bit far!) but my heart already knew that something gorgeous is coming up. As we entered, Tahoe city, our radio channel's changed and I was surprised to see trees and places full of snow even in Spring. We had a 10 am skiing class and it was my first ever time experiencing snow so much and off course to ski. Being a little nervous about how my first encounter with so much snow around, I also had an opposite feeling of tremendous joy as it really felt like vacation here.
On our way to the resort where we were supposed to take skiing class, we noticed so many beautiful spots and I had decided to check out as many of them as possible! I had heard a lot about Tahoe, but you never know how beautiful somethings can be until you experience them on your own. We reached, our resort right on time and I got started by wearing my ski boots. It was funny to know that I will have to ski in my jeans as there were not waterproof pants to rent and I forgot to carry them myself. Knowing that it is my first ever time skiing, I knew I will fall several times and I was glad to be carrying an extra pair of jeans in case the one I am wearing gets wet. I have to say that for a complete beginner, that class was a little intense and the whole time I was scared to end up on road!
After our two hours ski lessons, we were stilled energized to  check out spots in Lake Tahoe. While driving, we found this little place (that actually came out to be huge) which was by the lake, had all pebbles on beach and we could see mountains full of now there. I was taken aback by the beauty of that place, in fact, all the places/spots we discovered in Lake Tahoe, had breathtaking view. We enjoyed our warm coffee and little lunch at this gorgeous place and started driving again. Then after a mile or so we noticed several cars parked and figured there was another spot on our way. This place had a little hike in between trees and was full of snow. After my ski lesson, I knew that snow can be very slippery so I was super careful playing with it. Also, I couldn't thank my instinct to wear the warmest pair of boots I have as couple of times my feet was accidentally dropped inside snow and had I not be wearing those boots, my feet would be all frozen with the snow.
Leave a Comment Here
comments