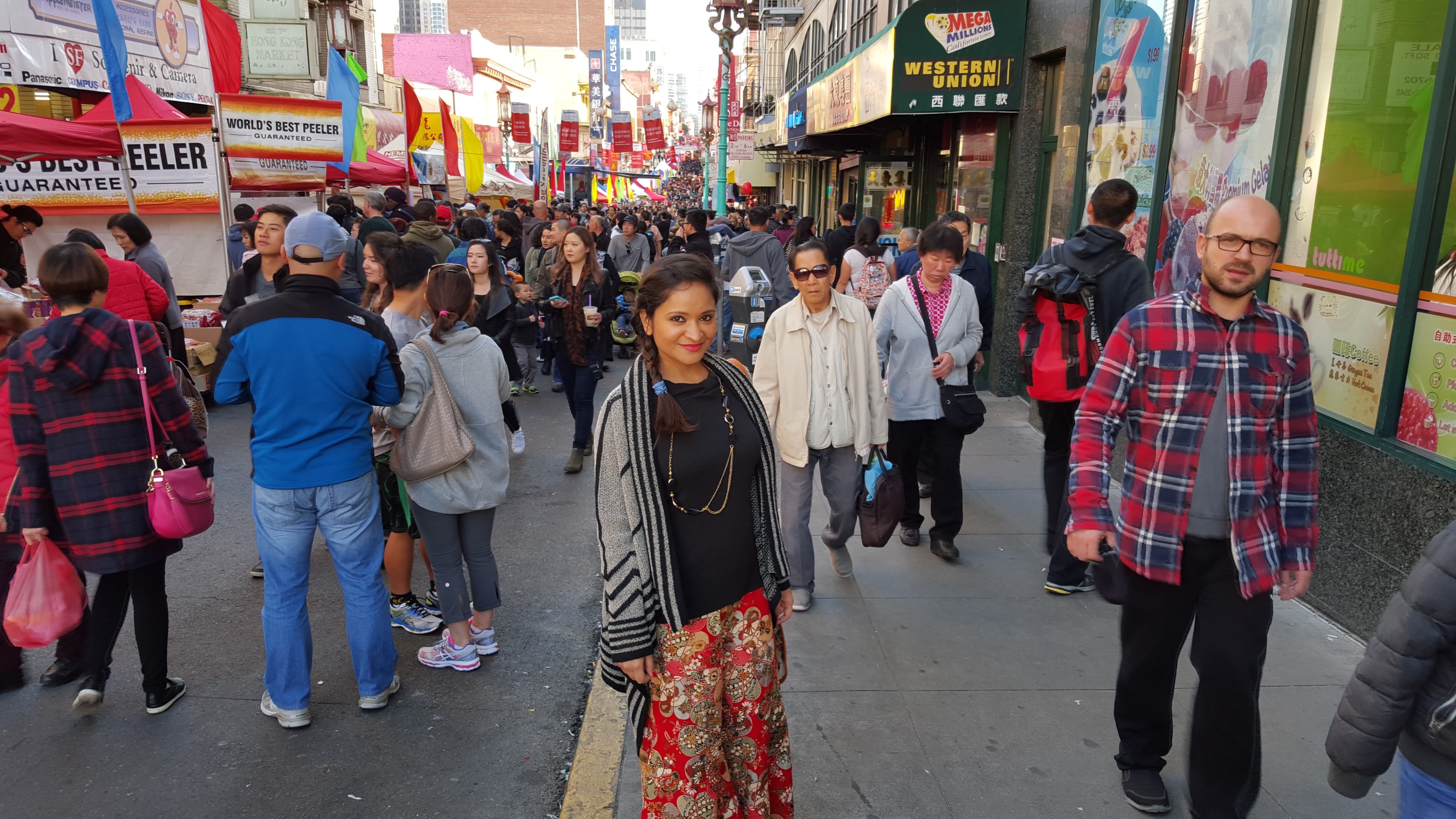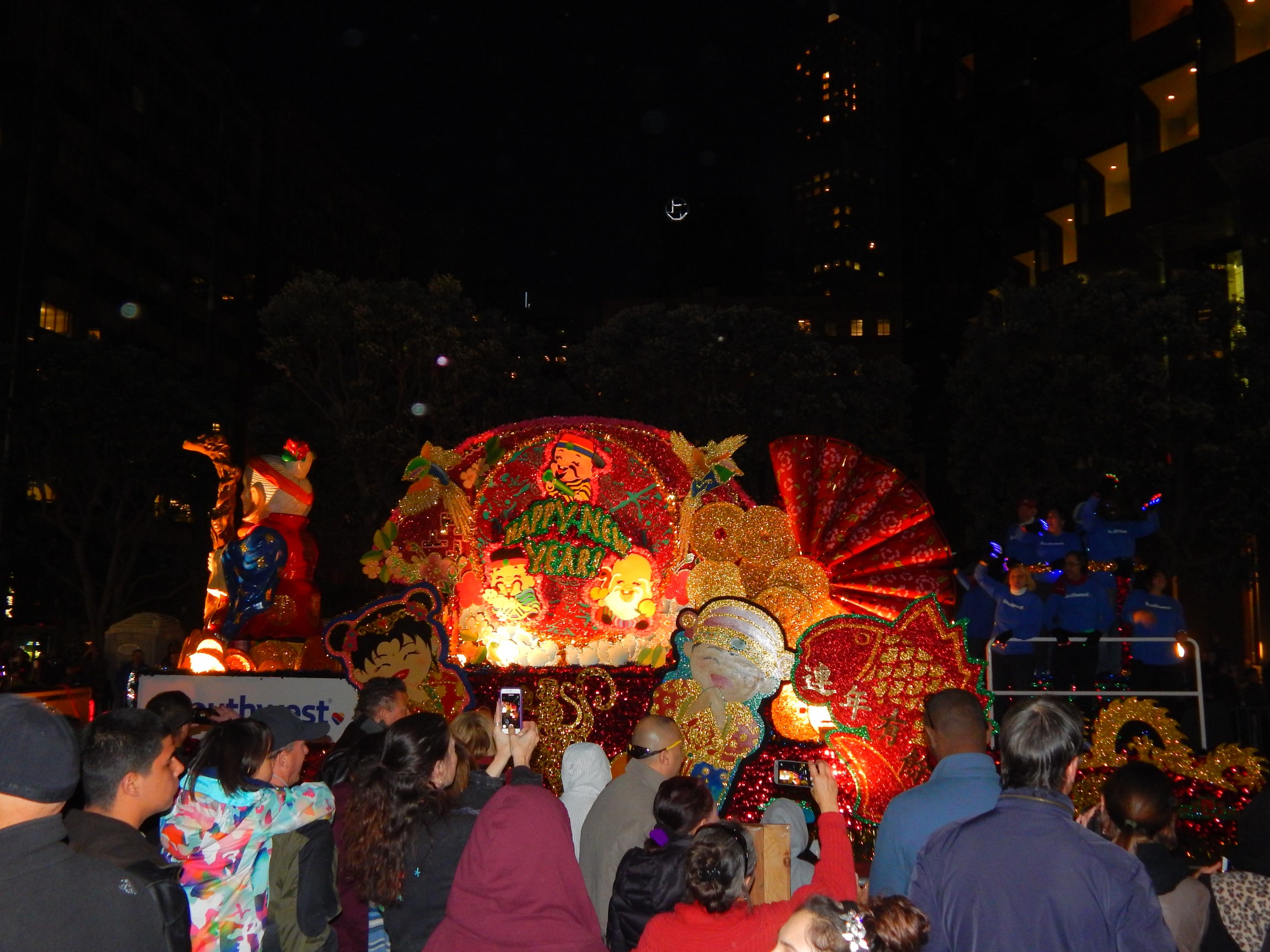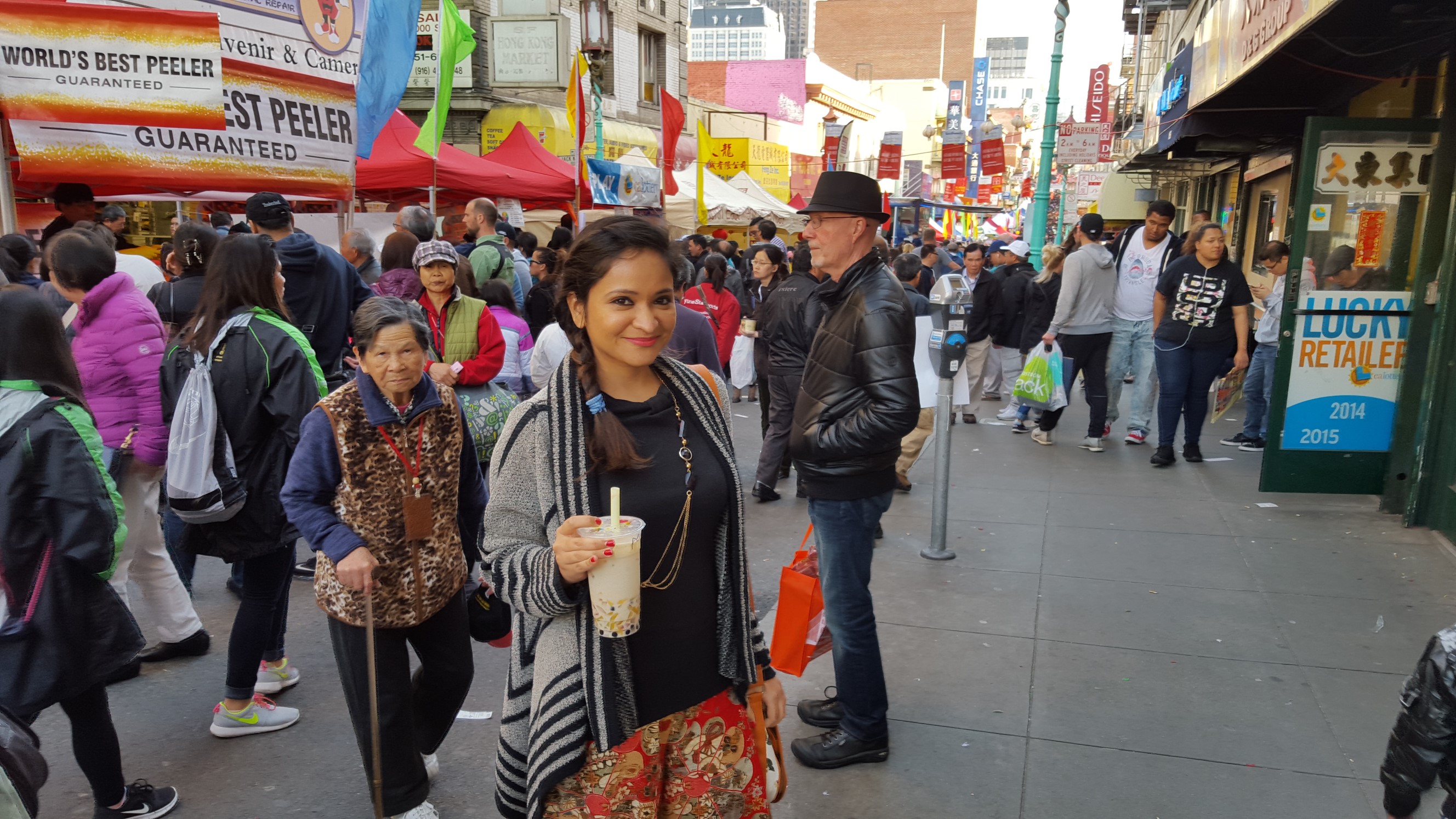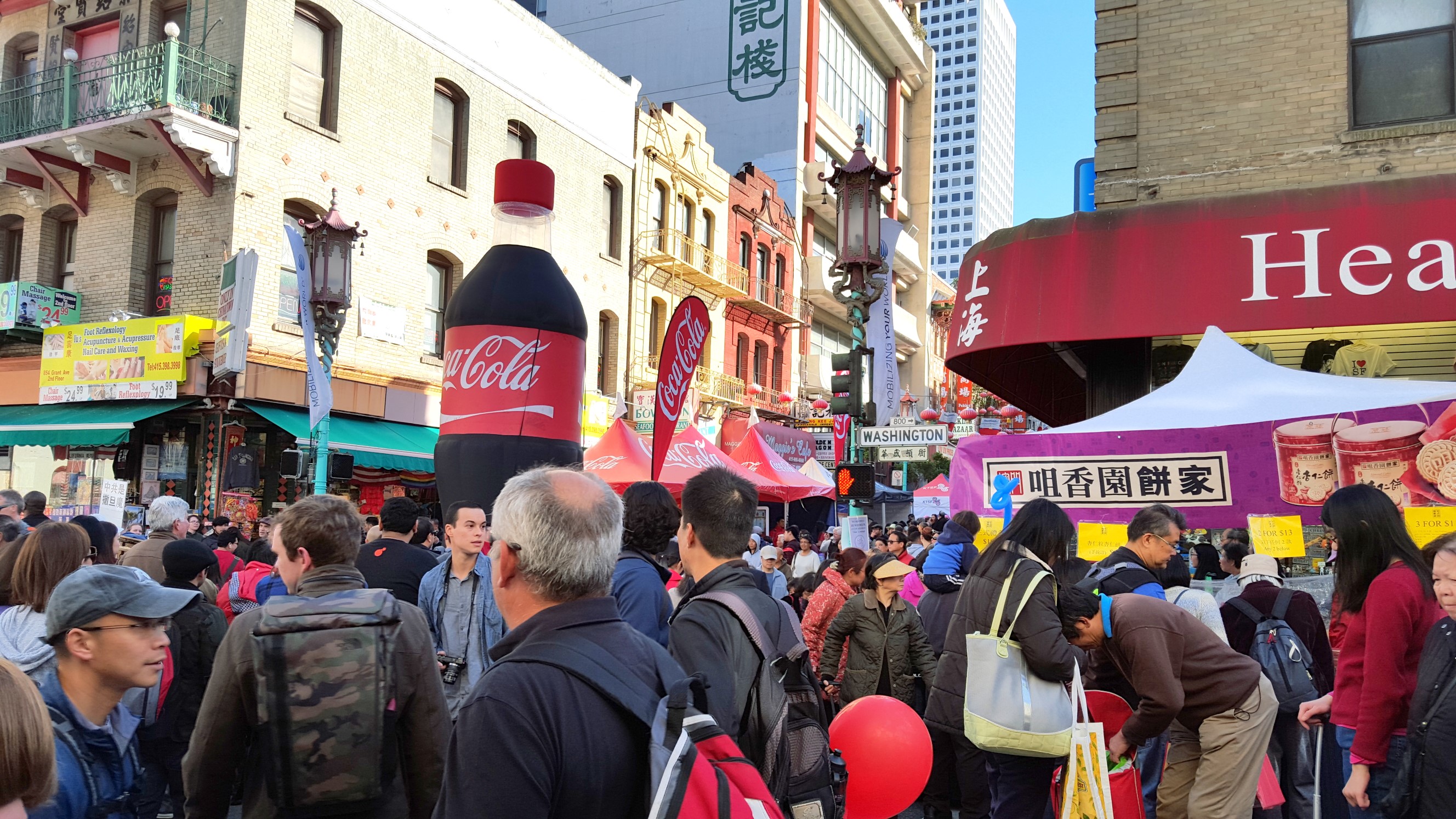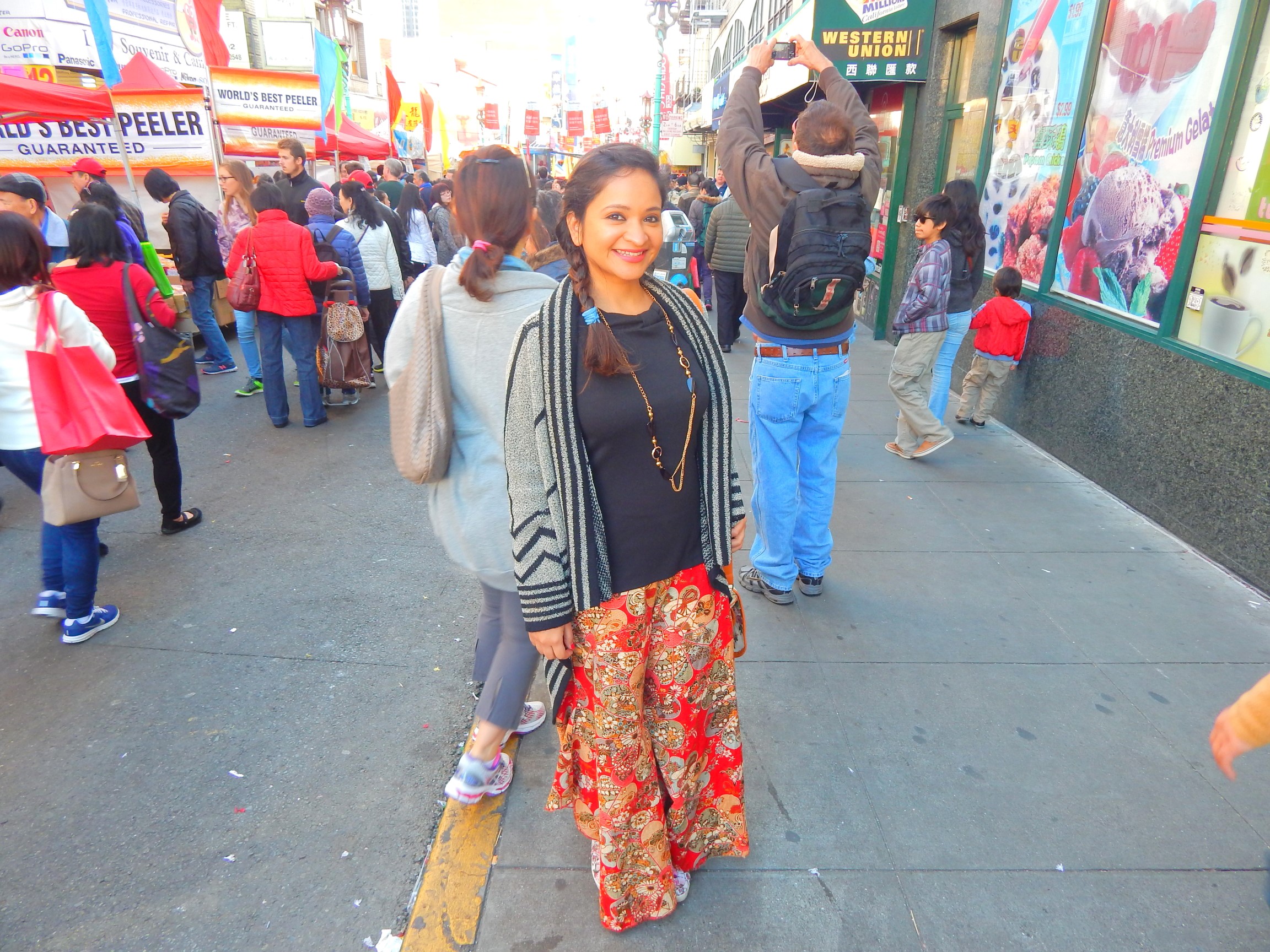 One of the many perks of writing a fashion and lifestyle blog is that you not only get to dress up for many occasions but also, you have too many occasions to celebrate! Last weekend, I wrote about my Valentines day celebrations and today I am back to blogging, all excited to tell my readers about Chinese New Year 2016 that I celebrated in yesterday.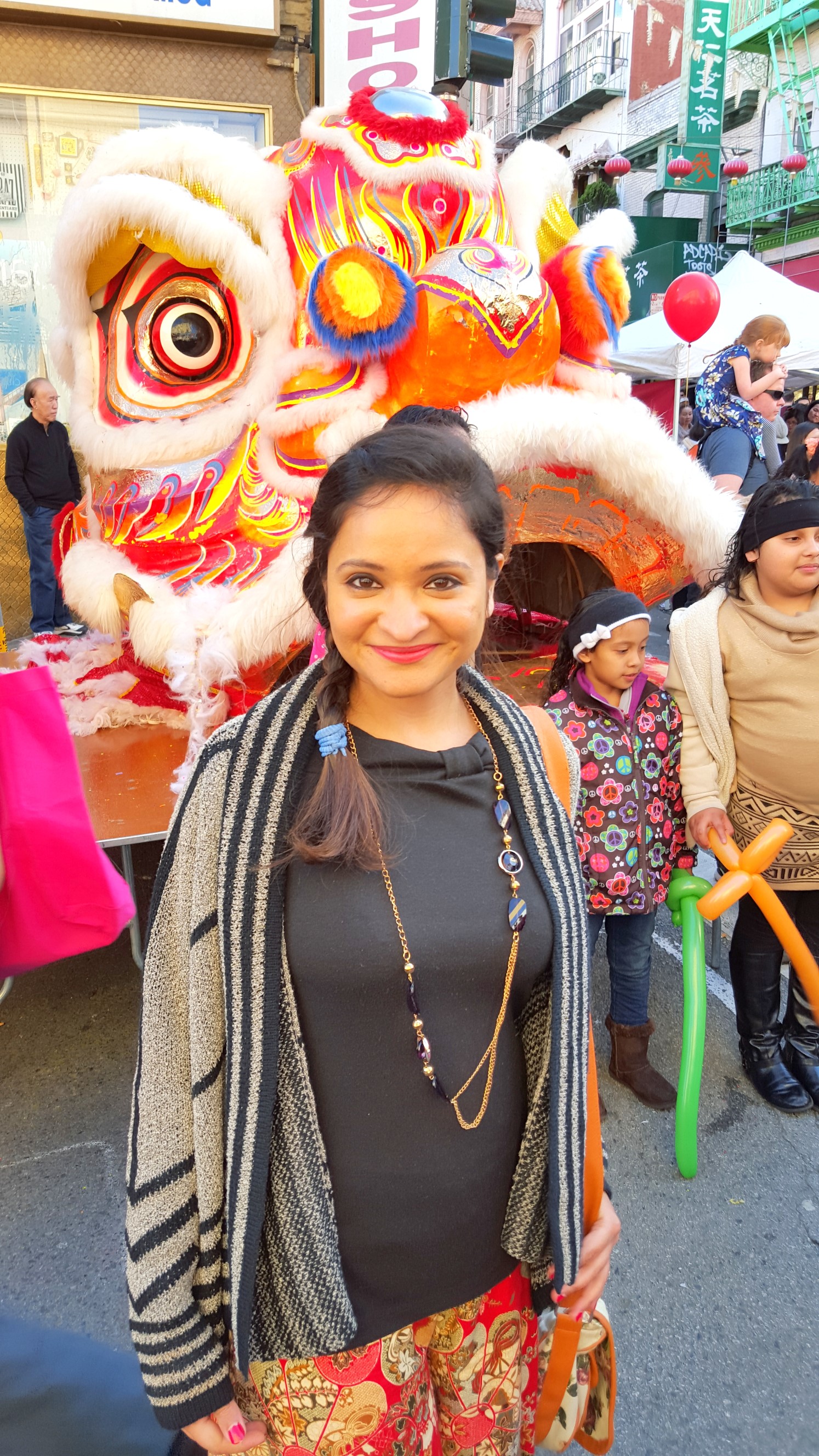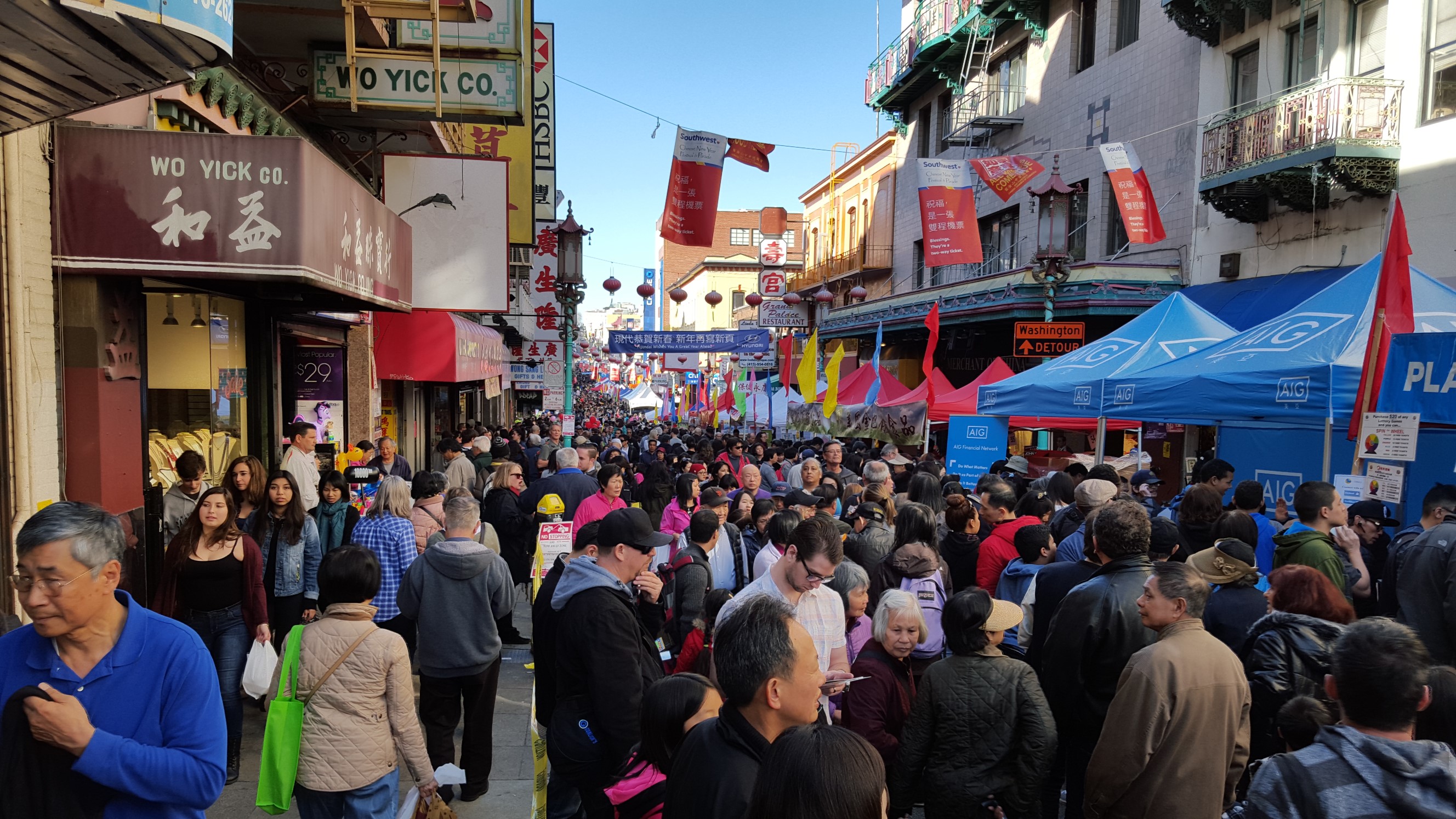 This is my third year n Bay Area and  I always heard or read about the massive Chinese New Year Parade of San Francisco. Last year, I missed this Parade again and made sure that I get to attend it this year and got lucky with some pictures! One of the news papers quoted that Chinese New Year Parade had over a million visitors and I have no doubts about it. This is the reason taking pictures for my blog was a challenge but I guess I got some good ones to post on the blog.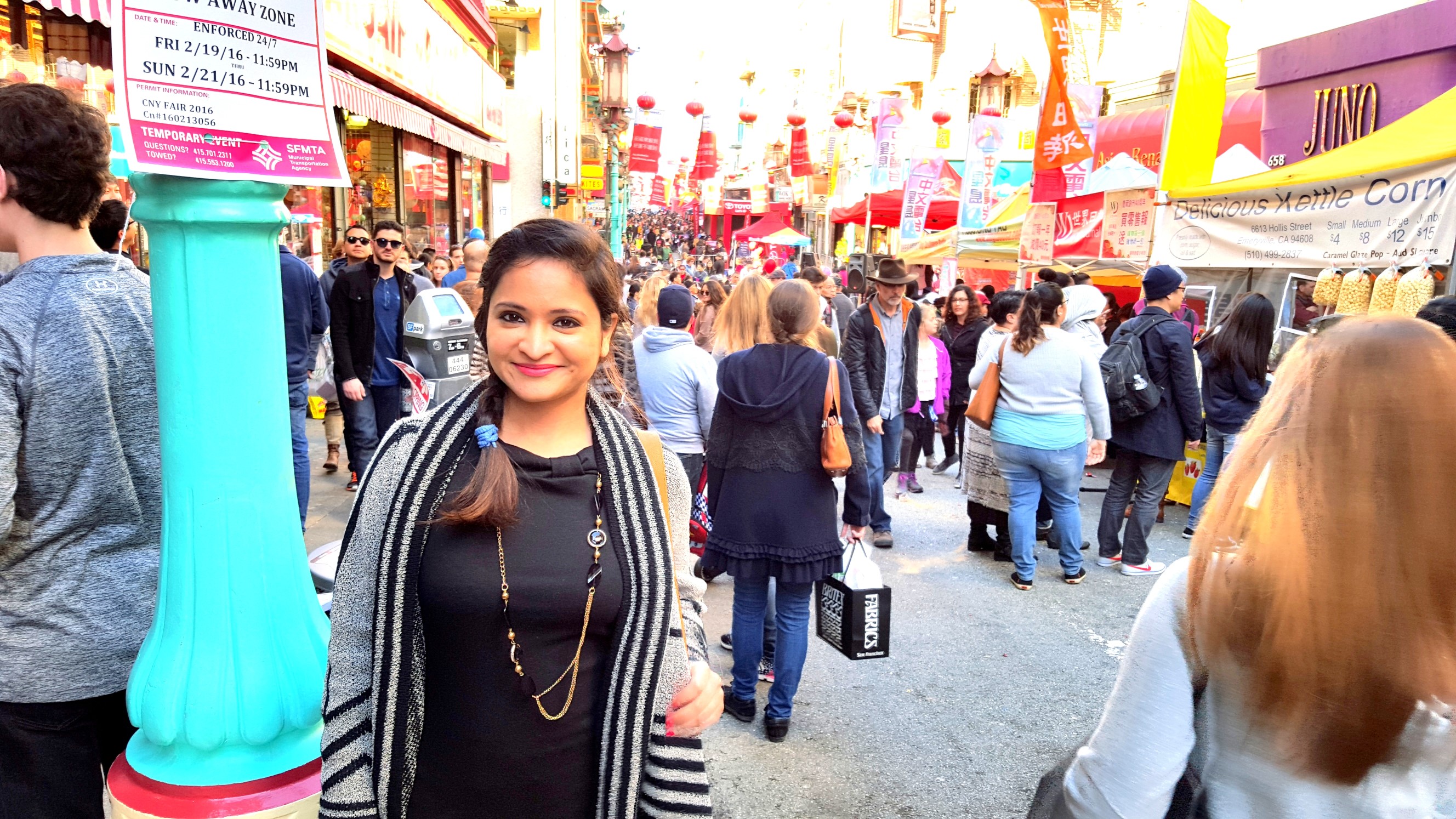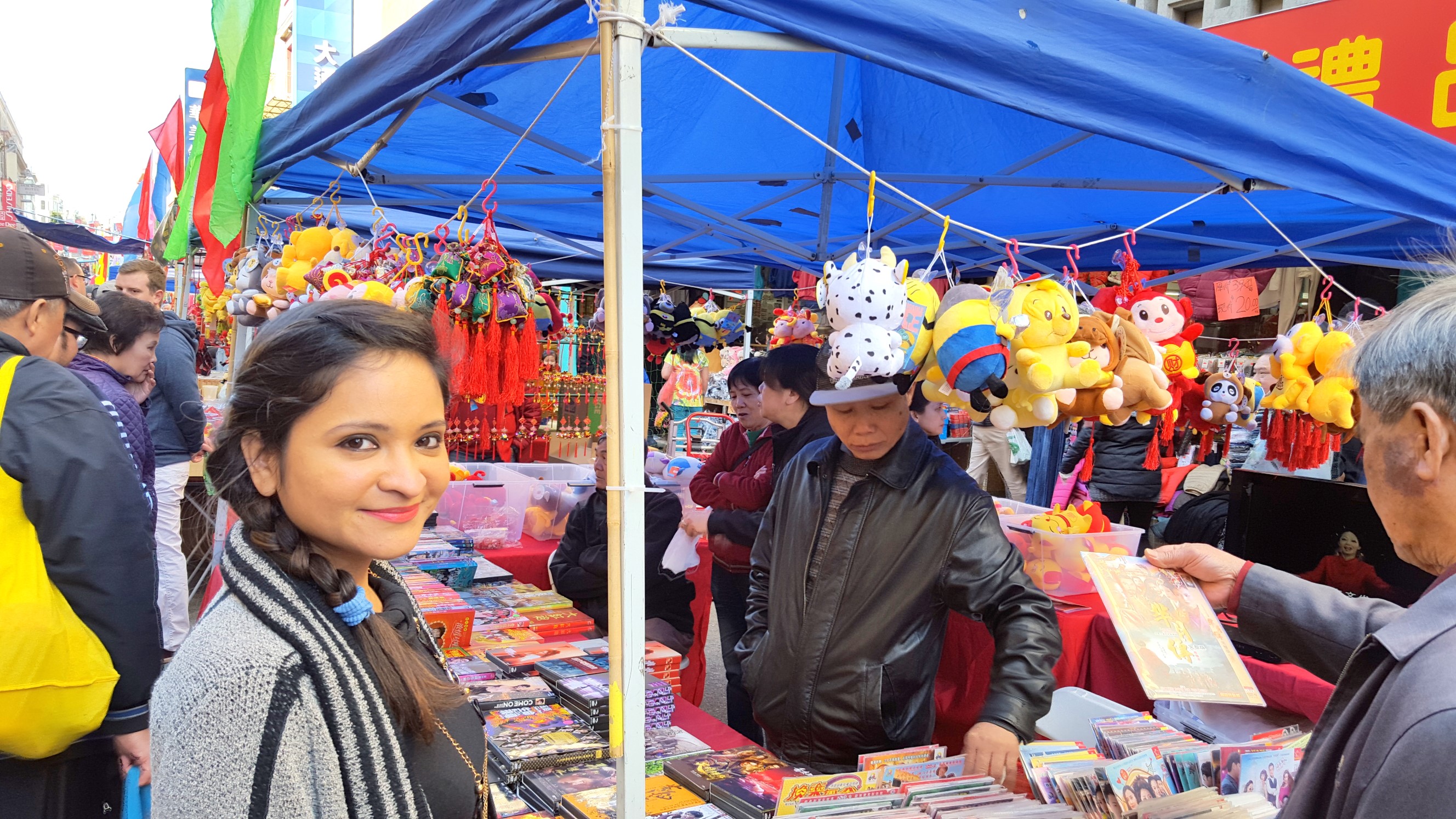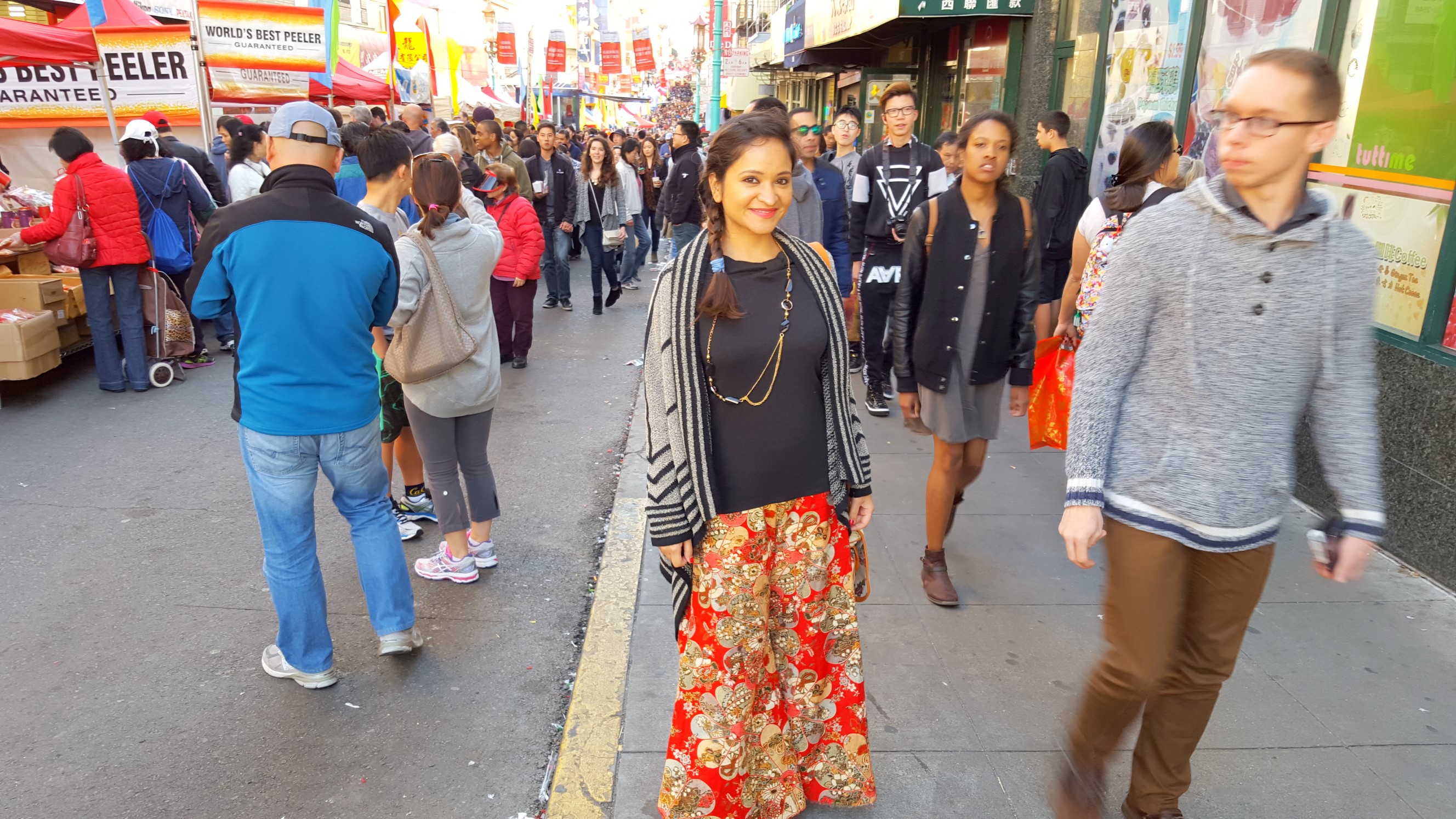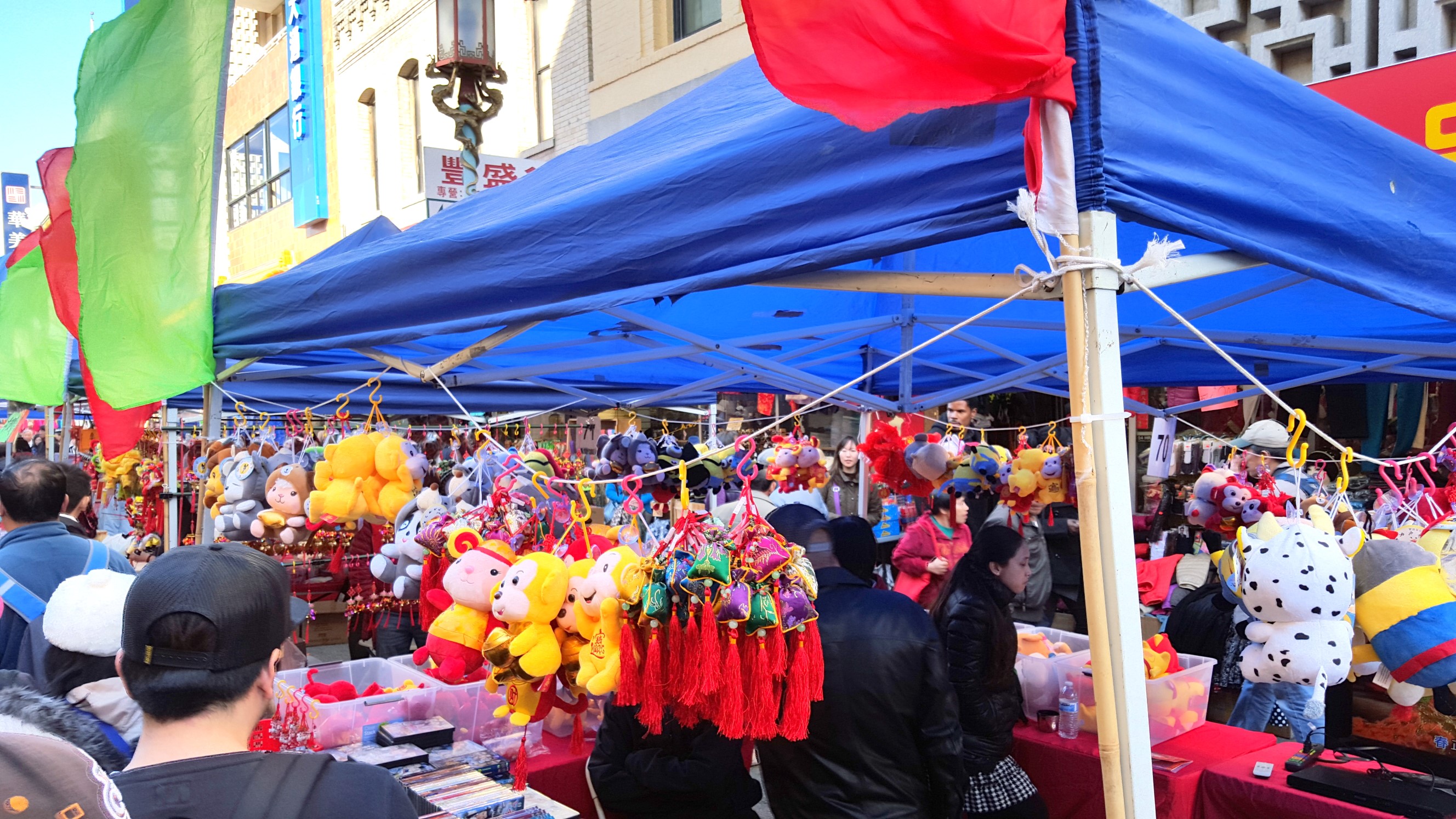 Before this, I have attended a Chinese fair in Chinatown of San Francisco which came out to be full of surprises as there were all fun and amazing things to buy at the fair for less price. I bought couple of bonsai plants that are usually so expensive and some tiny particles that looks like bubbles when put in water as they absorb all the water. I came to know that those particles keep all indoor plants well hydrated (although I just used them for home decor!).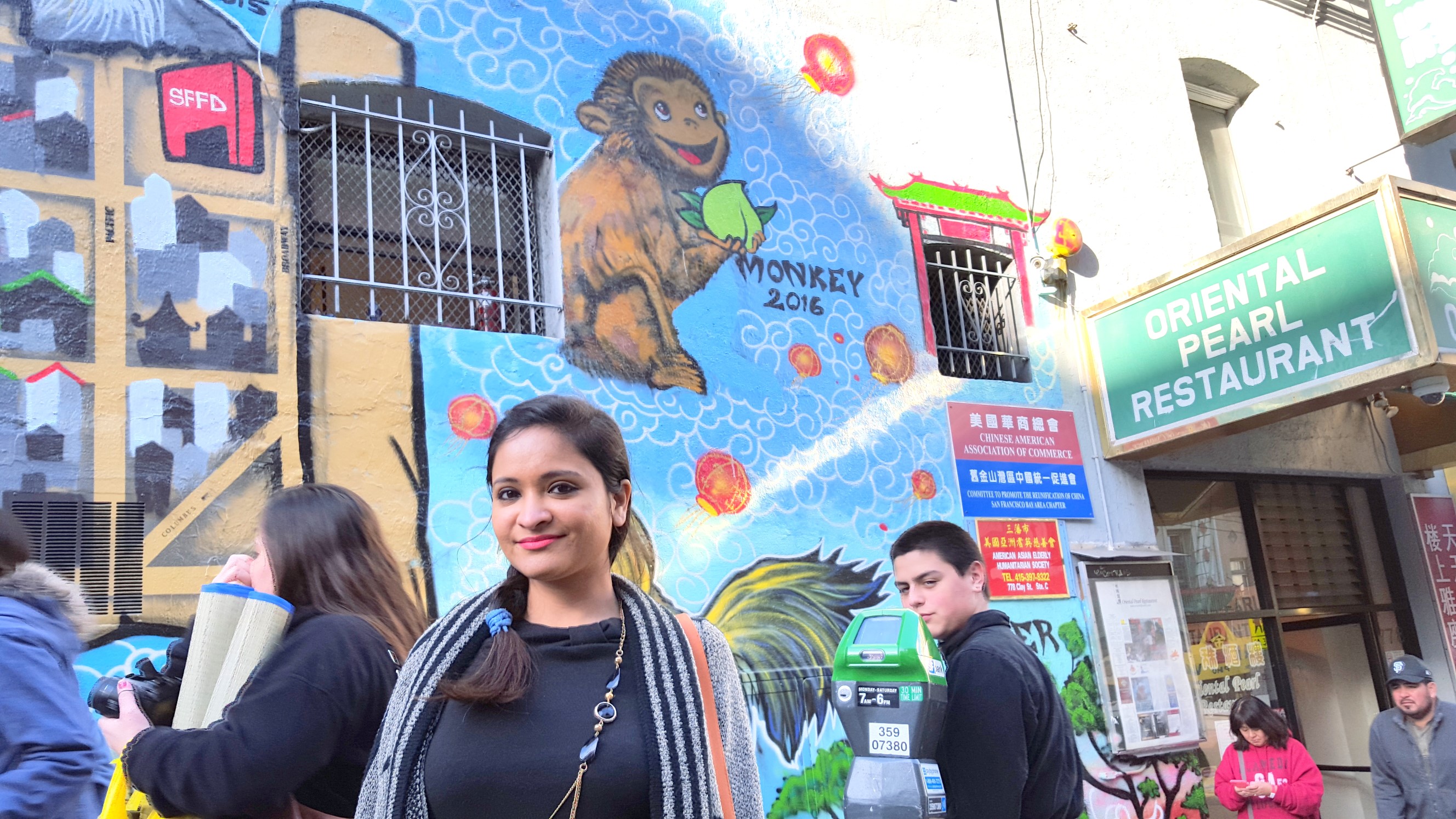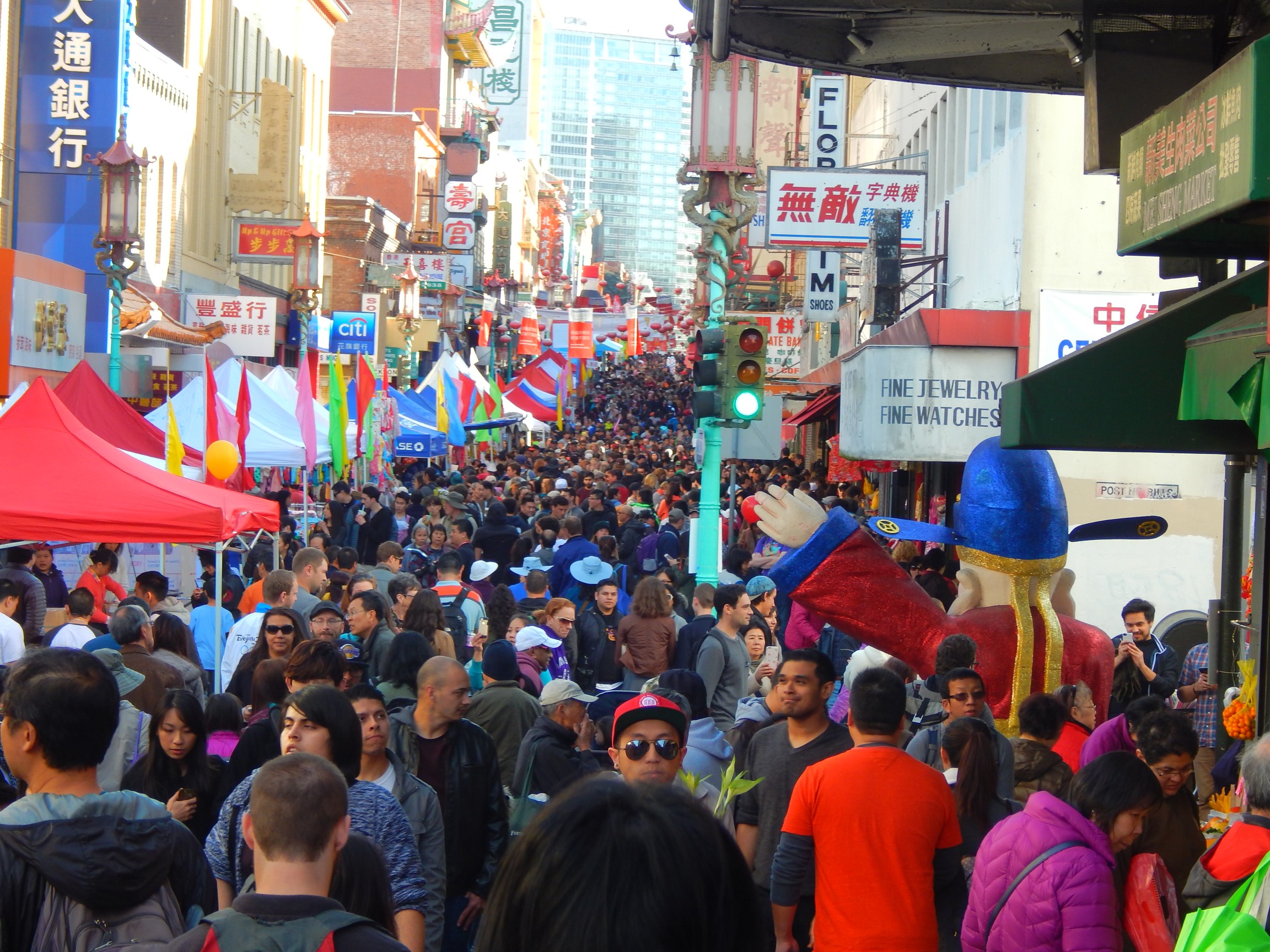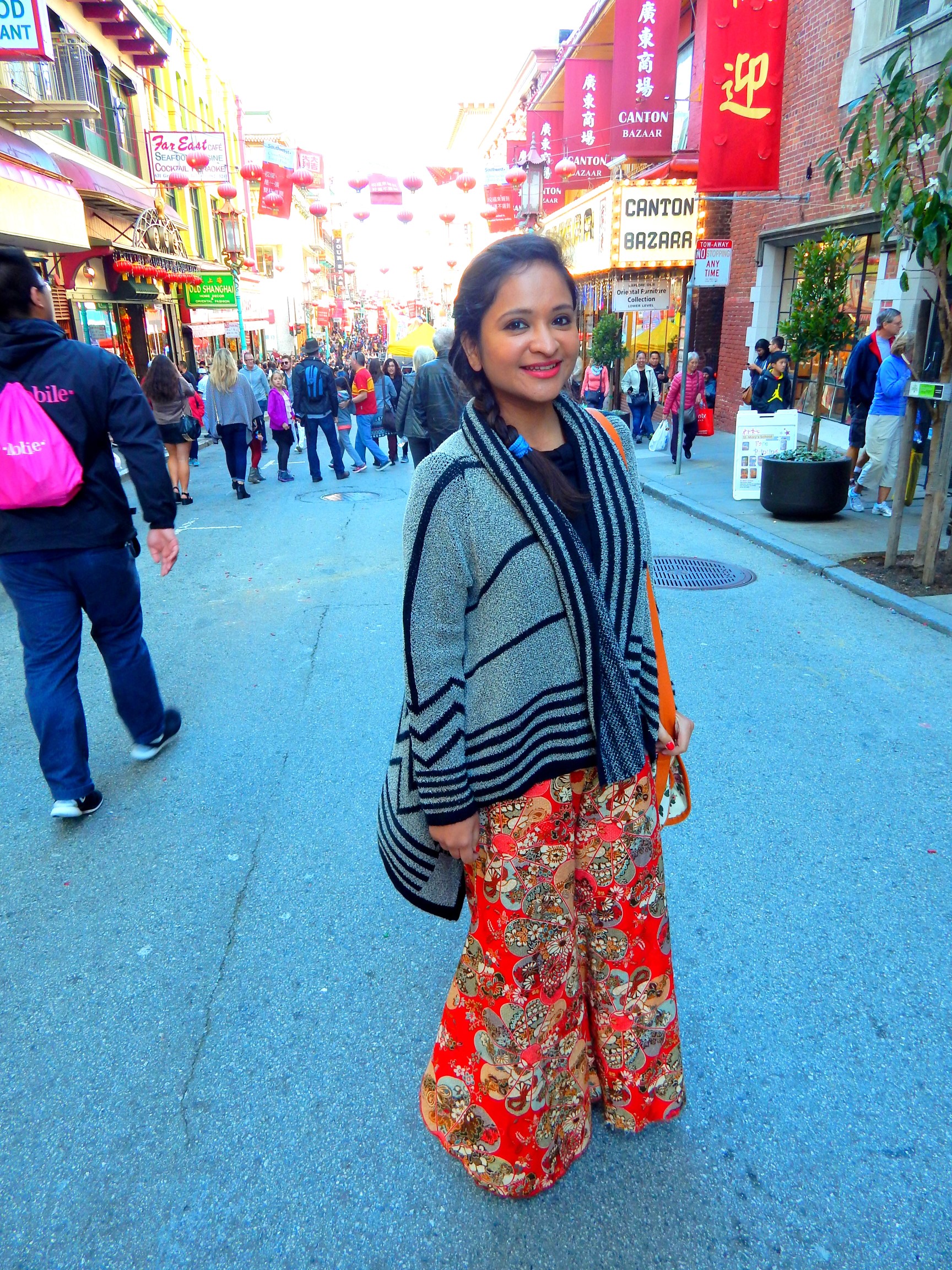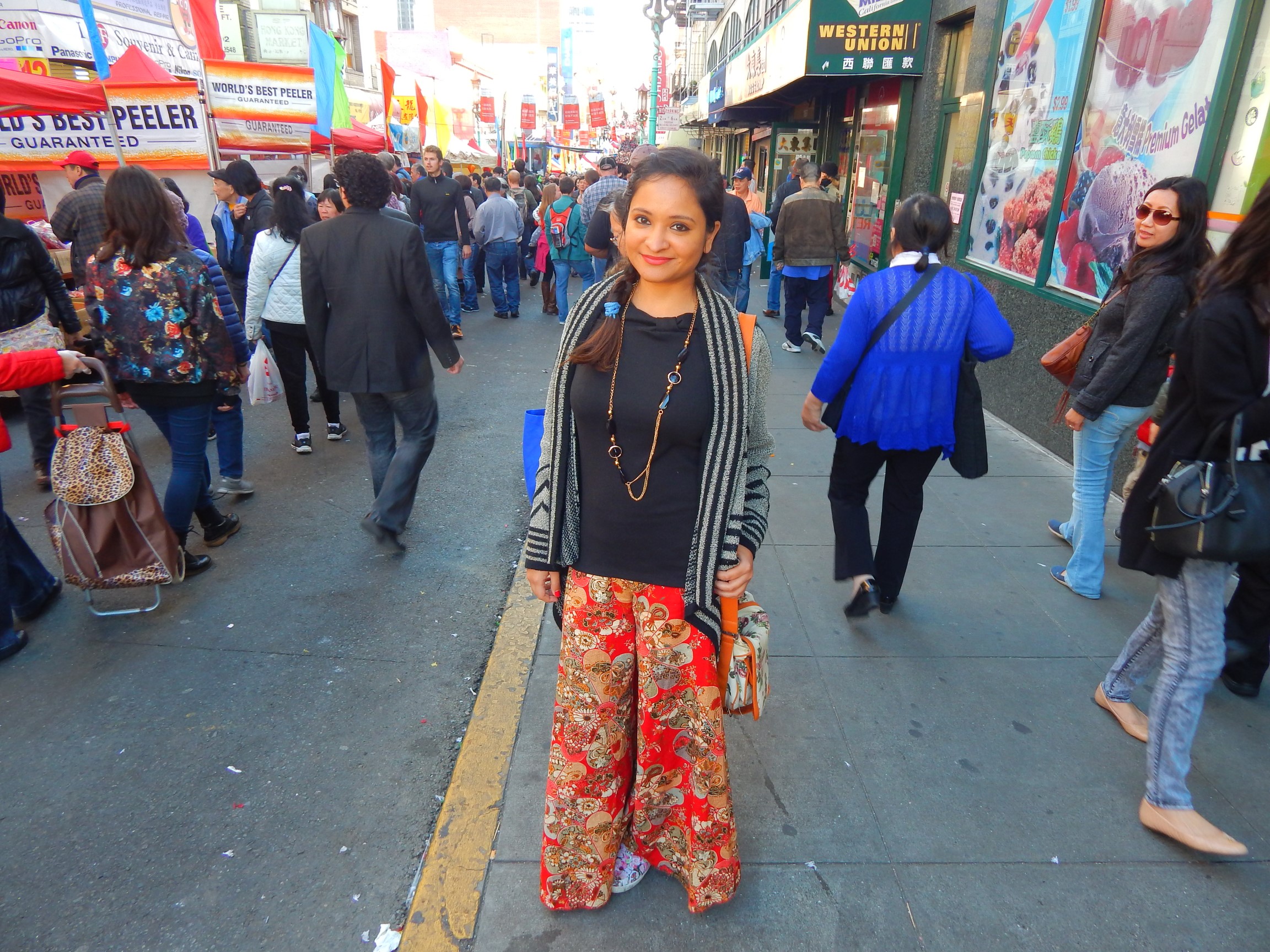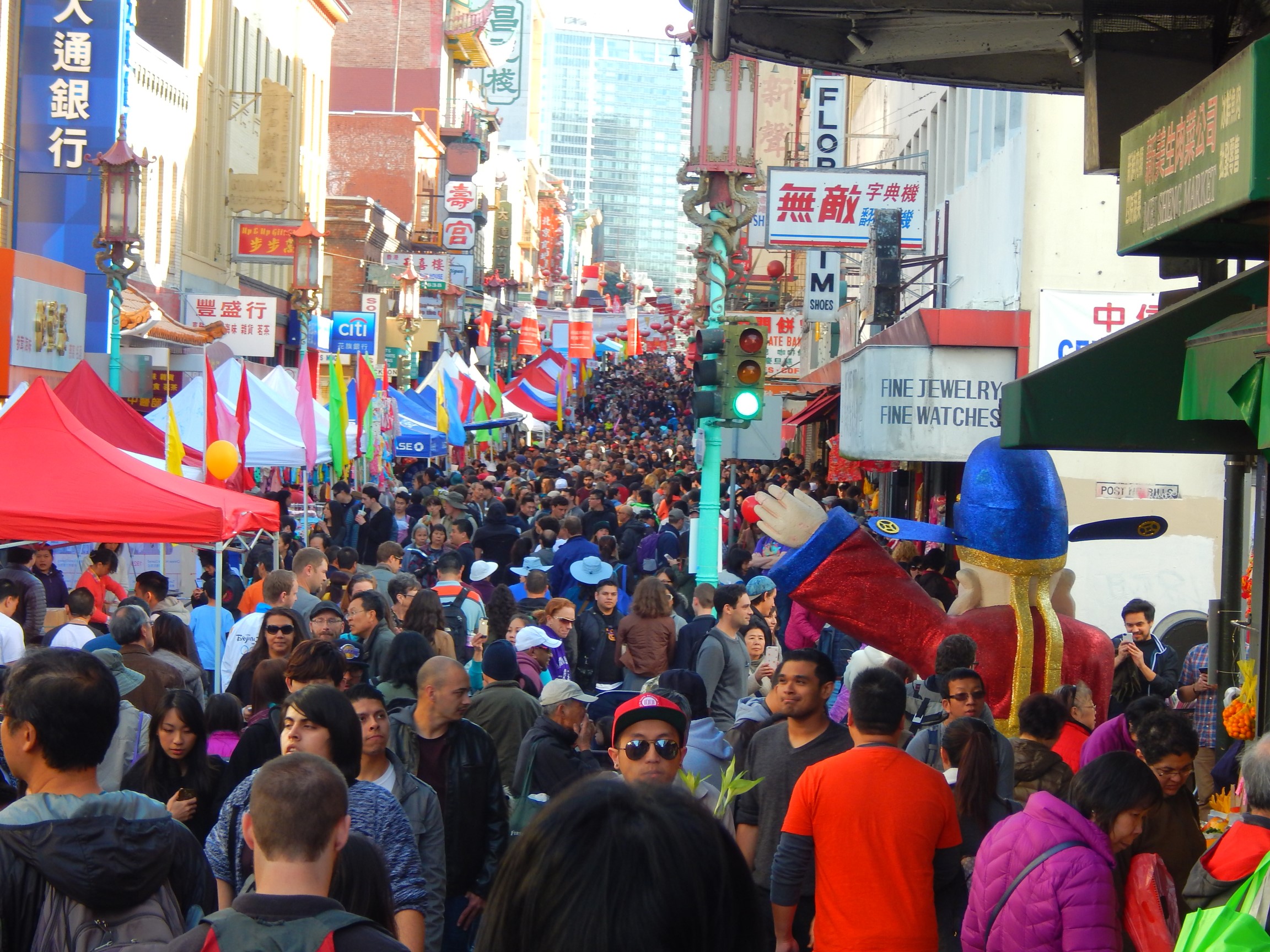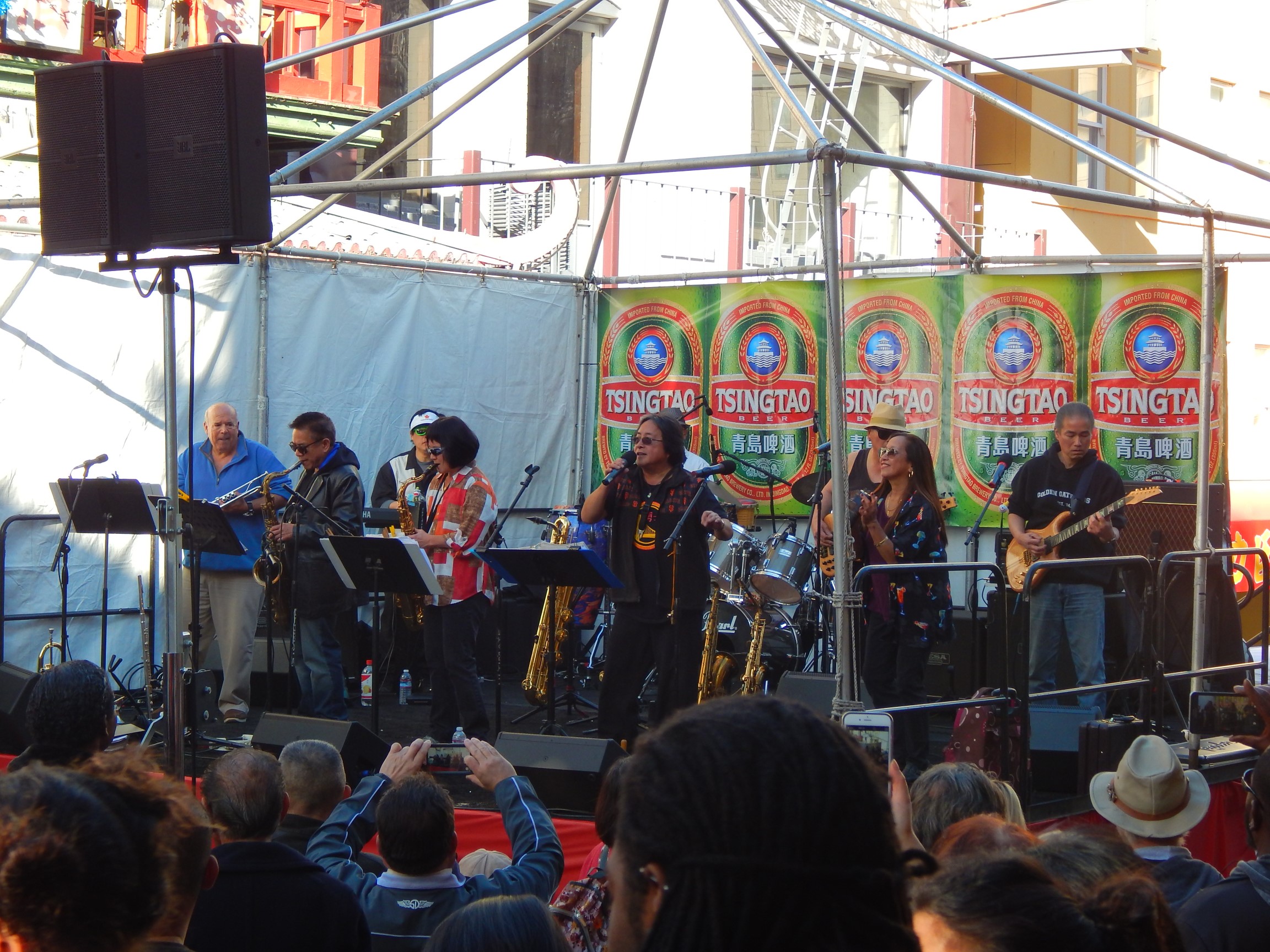 Yesterday, as we drove to our favorite garage close to Chinatown, we were warned that we wont be able to take our car out until 10 PM as the Parade ends right there so we decided to look at the parade rout and found another garage. If you plan to attend this parade in 2017, I strongly recommend to either reach here way in advance or take public commute. Although we had to look for parking and traffic was crazy there, we were lucky enough to find space in another garage as we reached Chinatown three hours before the Parade starts. There was a huge fair in Chinatown on the day of Parade and that was the reason I reached here early but I felt the Flower festival in Chinatown was even better than the Chinese New Year fair. One reason could be that all the stalls were supposed to get closed by 4 PM in preparations of Chinese New Year Parade. I was a little disappointed not to find bonsai plants but my favorite Chinese tea which is Peach Oolong boba milk tea, made me feel happy and excited for the parade.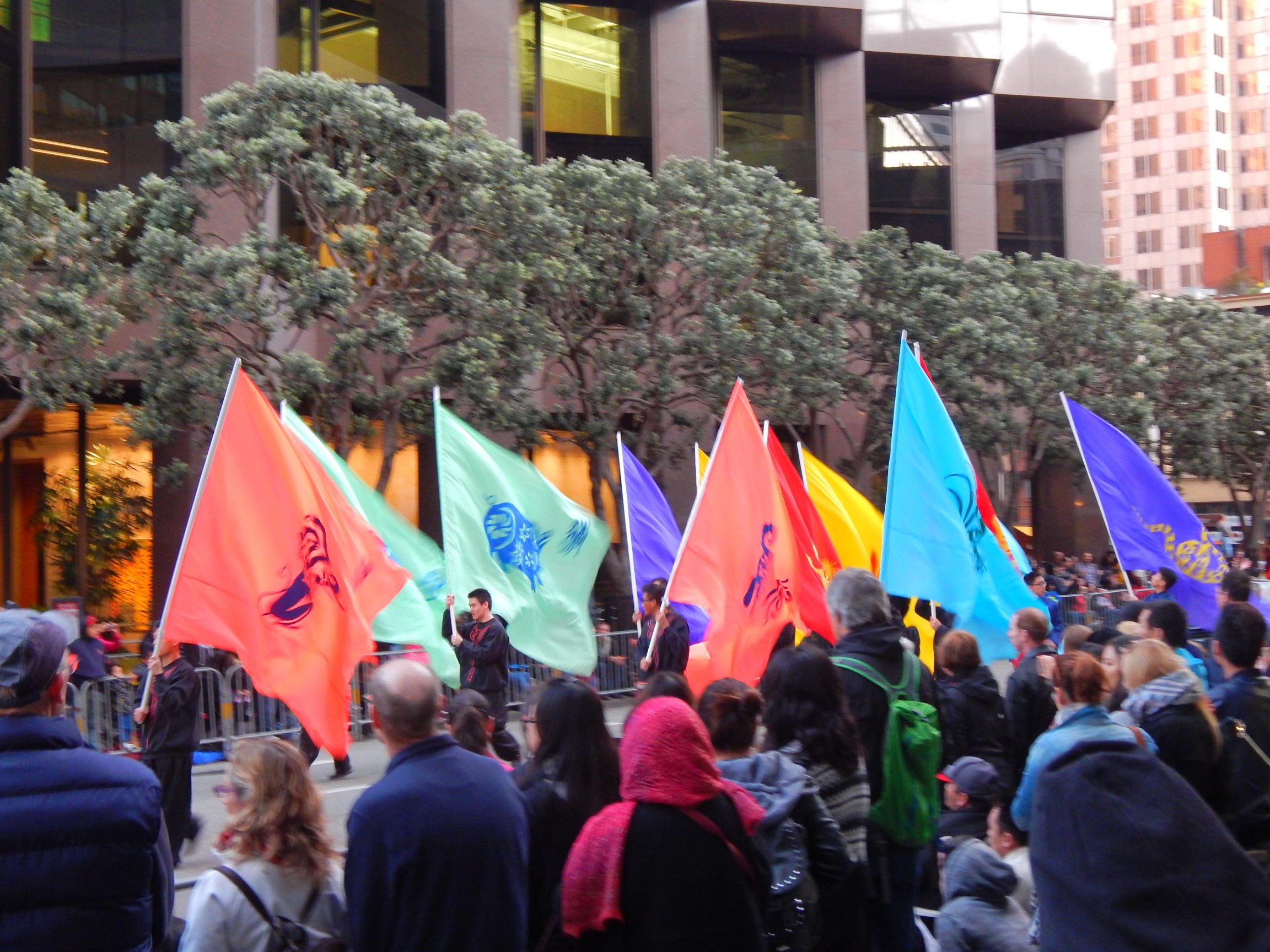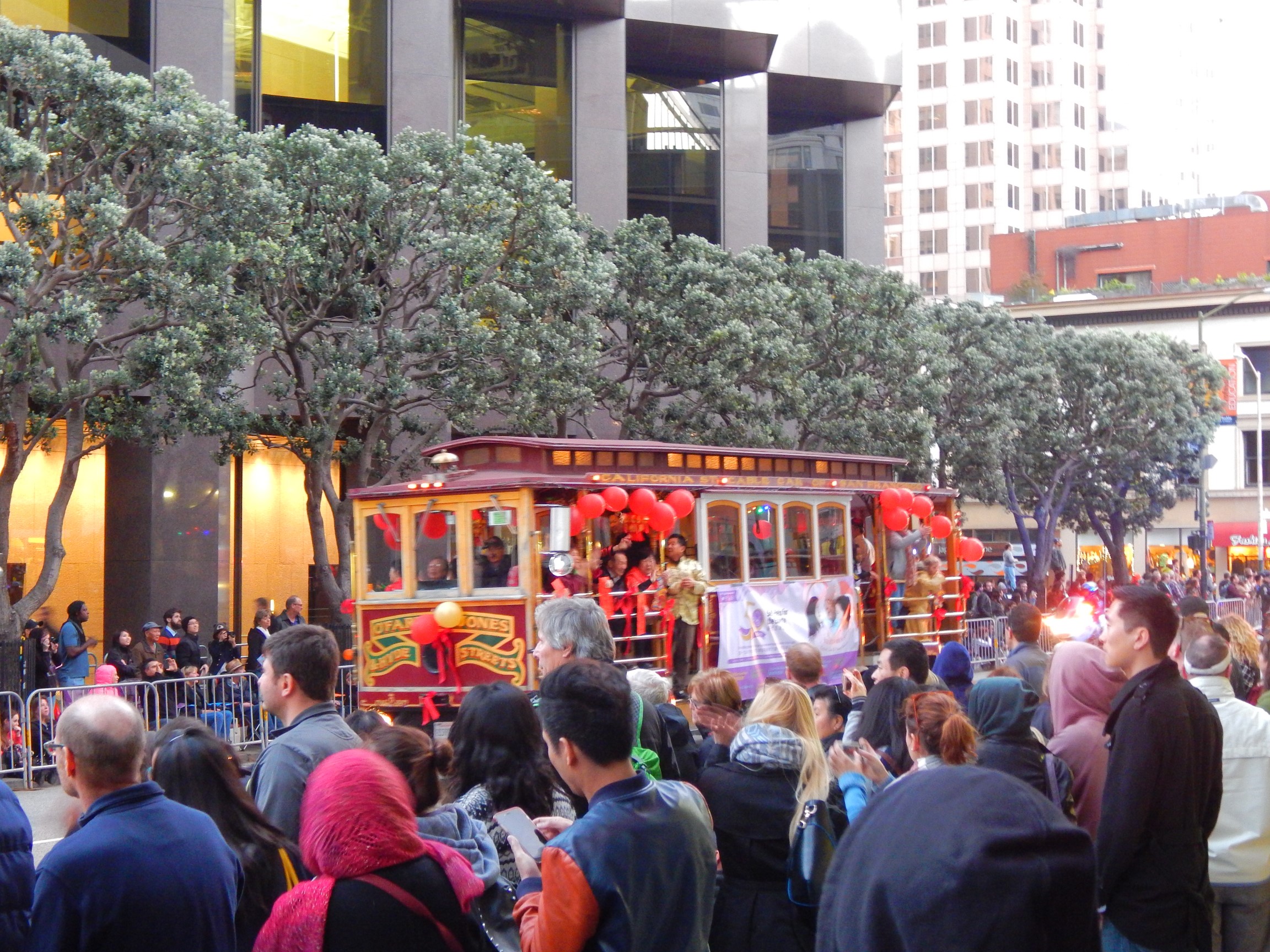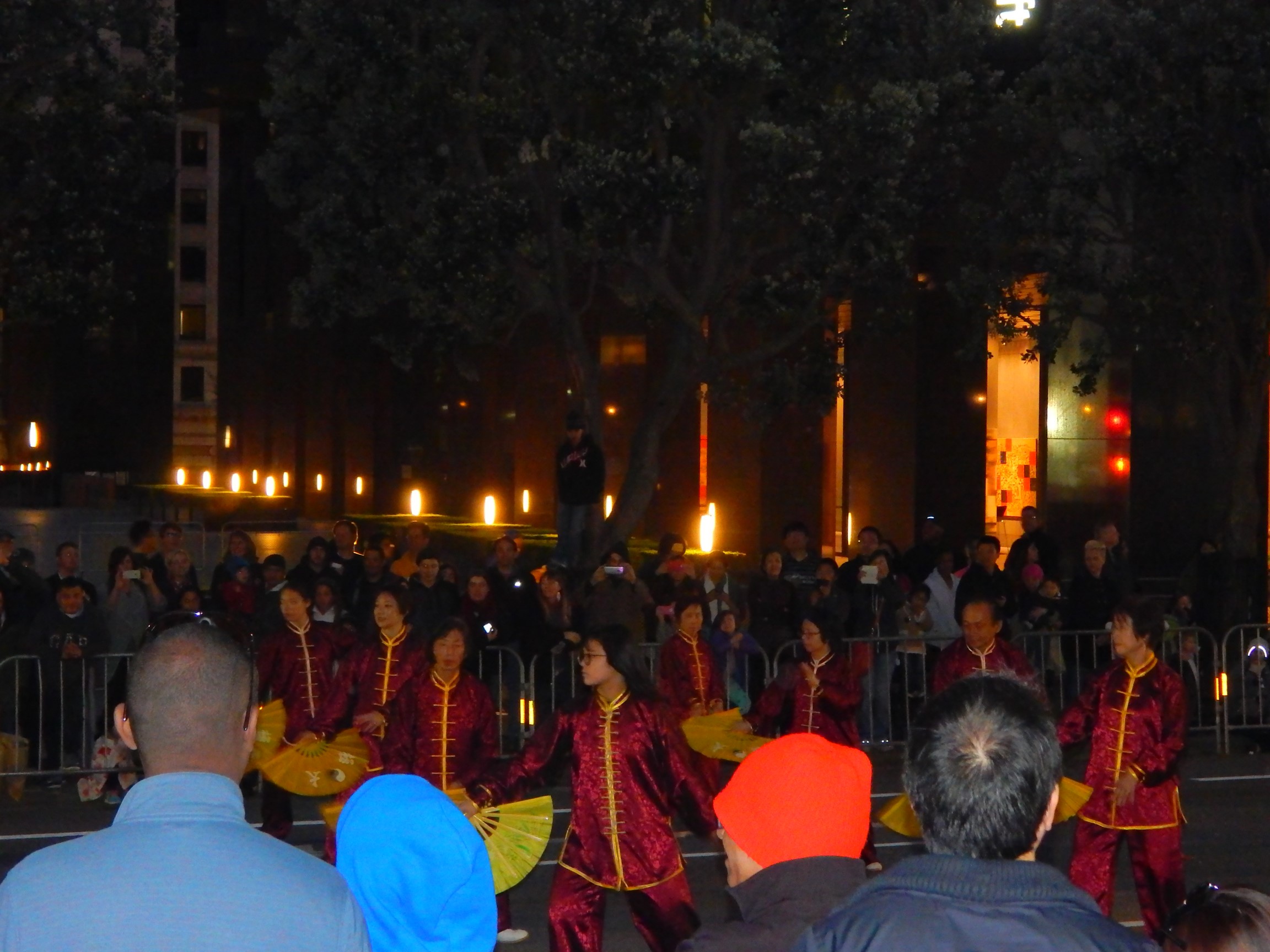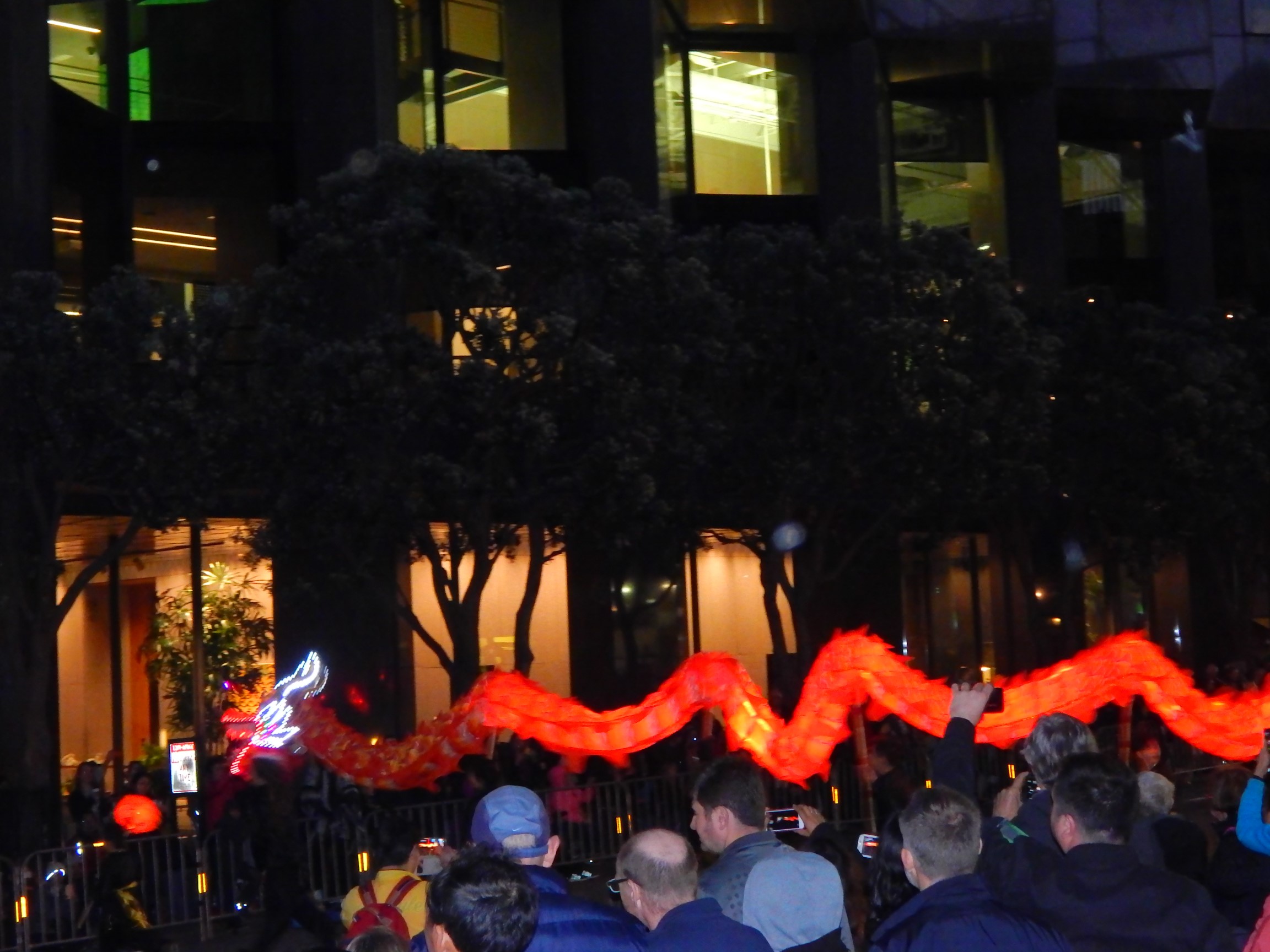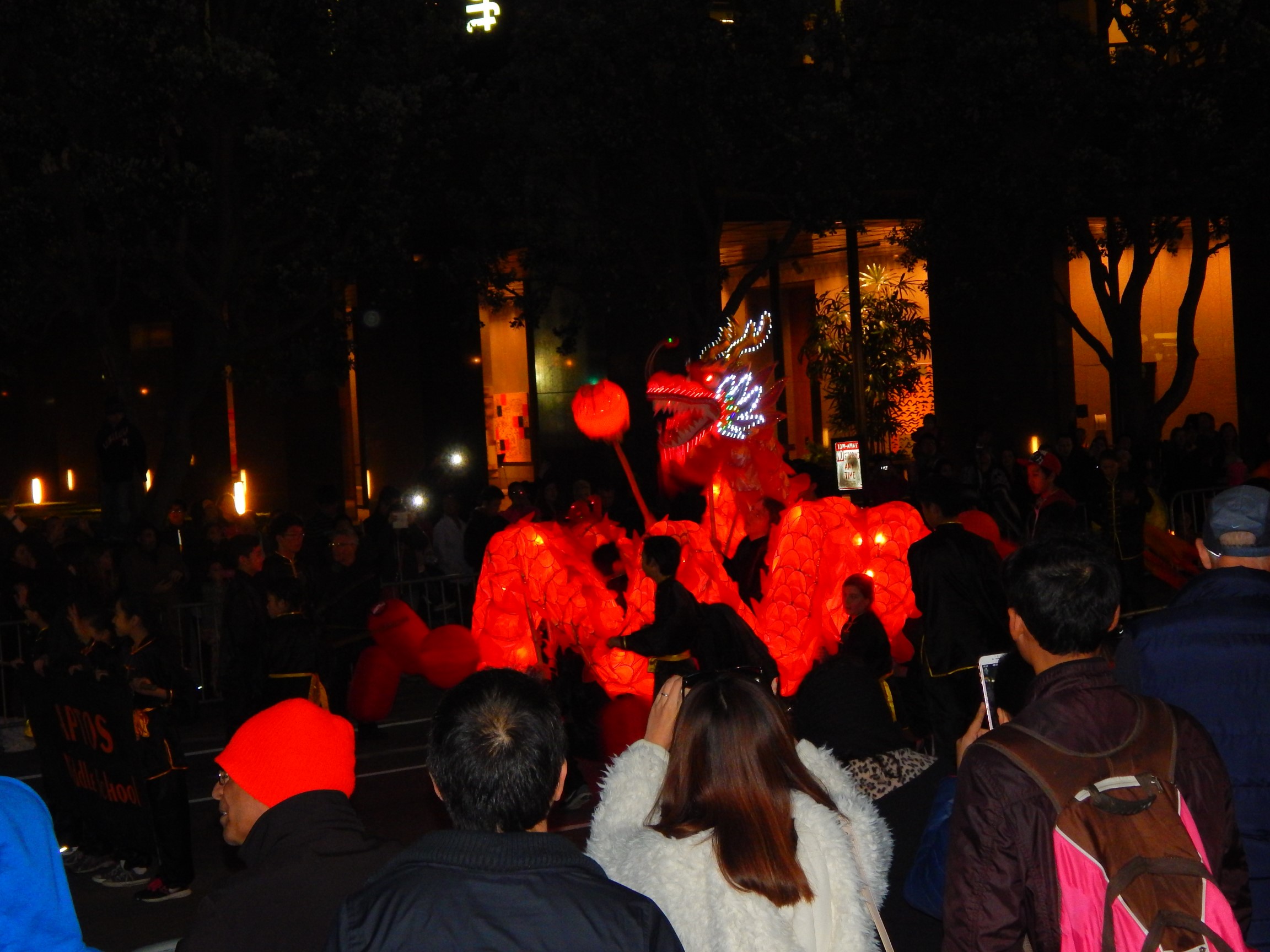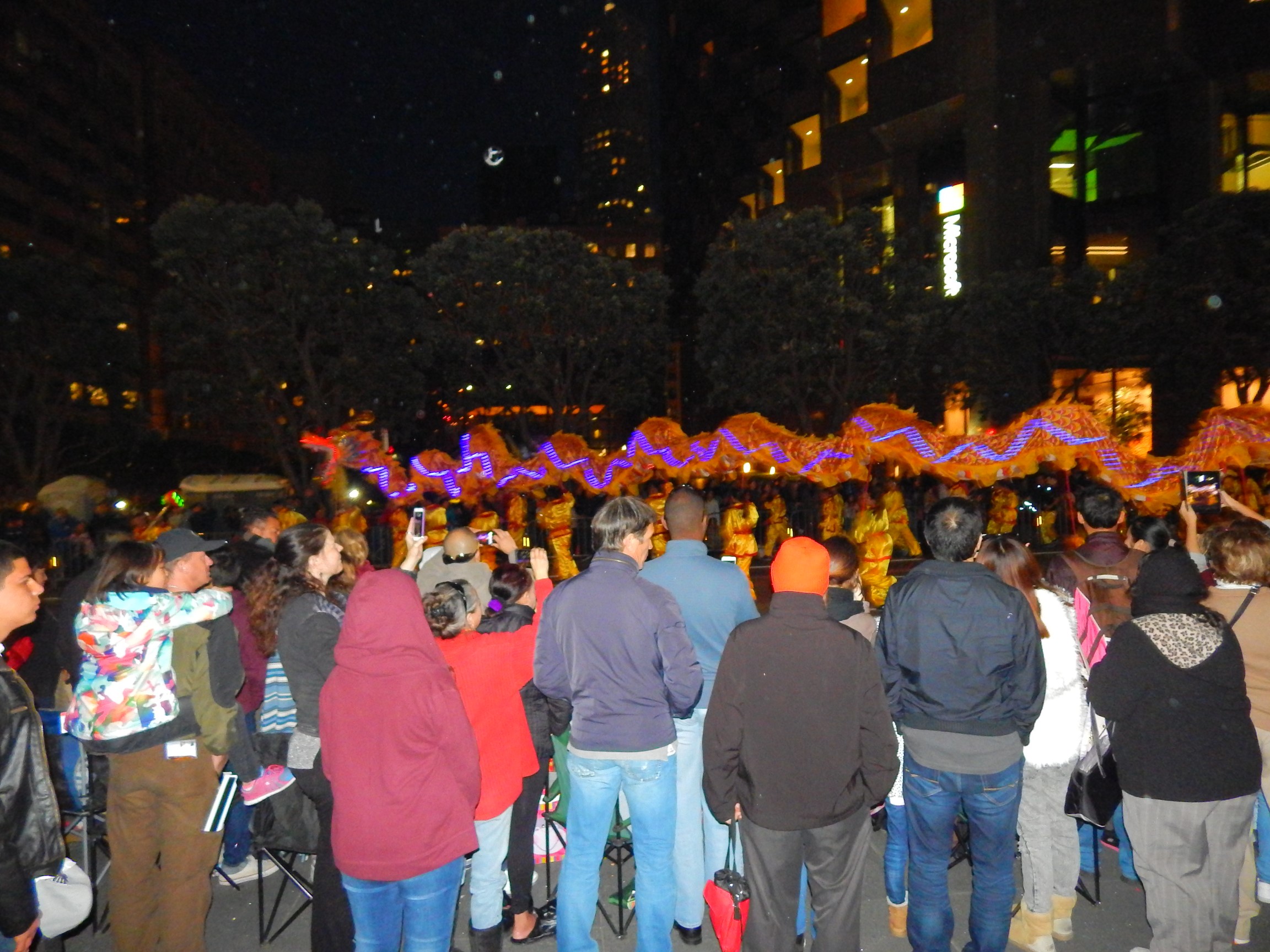 We grabbed a spot on the stairs of 601 California building to ensure a good view of the parade. after 10-15 mins, the place was all packed and there was no place for other on stairs. While I was enjoying my tea, some others were having fun with their family and friends having Chinese pop corn from the fair or fresh hot dogs that were being sold on street. I follow a vegetarian diet but the smoky smell of hot dogs made me feel hungry!
The parade started with couple of school groups marching on the streets and almost all of the people that keep San Francisco safe like the cops, senator and their family took part in the parade waiving their hands towards us. Then there were the famous transportations of San Francisco marching in the parade – San Francisco Trolley, Muni and that little cute BART (Bay Area Railway Transport). Then started authentic Chinese dance, monkeys, lions and dragons out of which my favorite was the lightening dragon. The parade started at 5 PM and was still on until 8 PM as some of the companies like Coca Cola, AT&T and McDonalds also took a part in parade.
If you are near San Francisco during this Parade, I highly recommend coming here once as it is an experience and also know that the city will be very crowded during this time and even getting out from once block to another will be difficult (but not impossible!). Check out more pictures of the Parade here.
See you on my next blog.
-SFDesiGirl
Leave a Comment Here
comments