Celebrating independence with my light and bright fourth of July Outfit!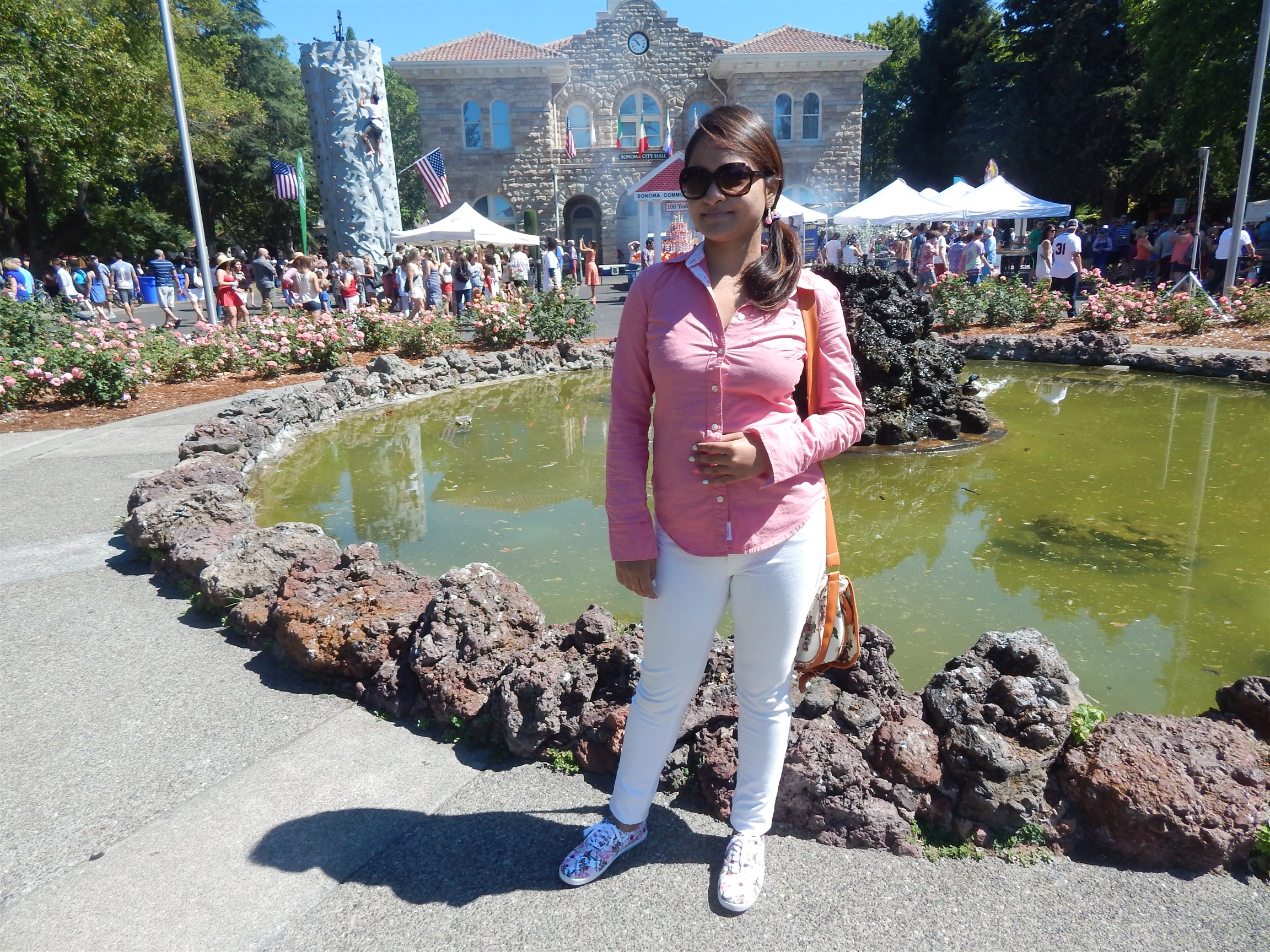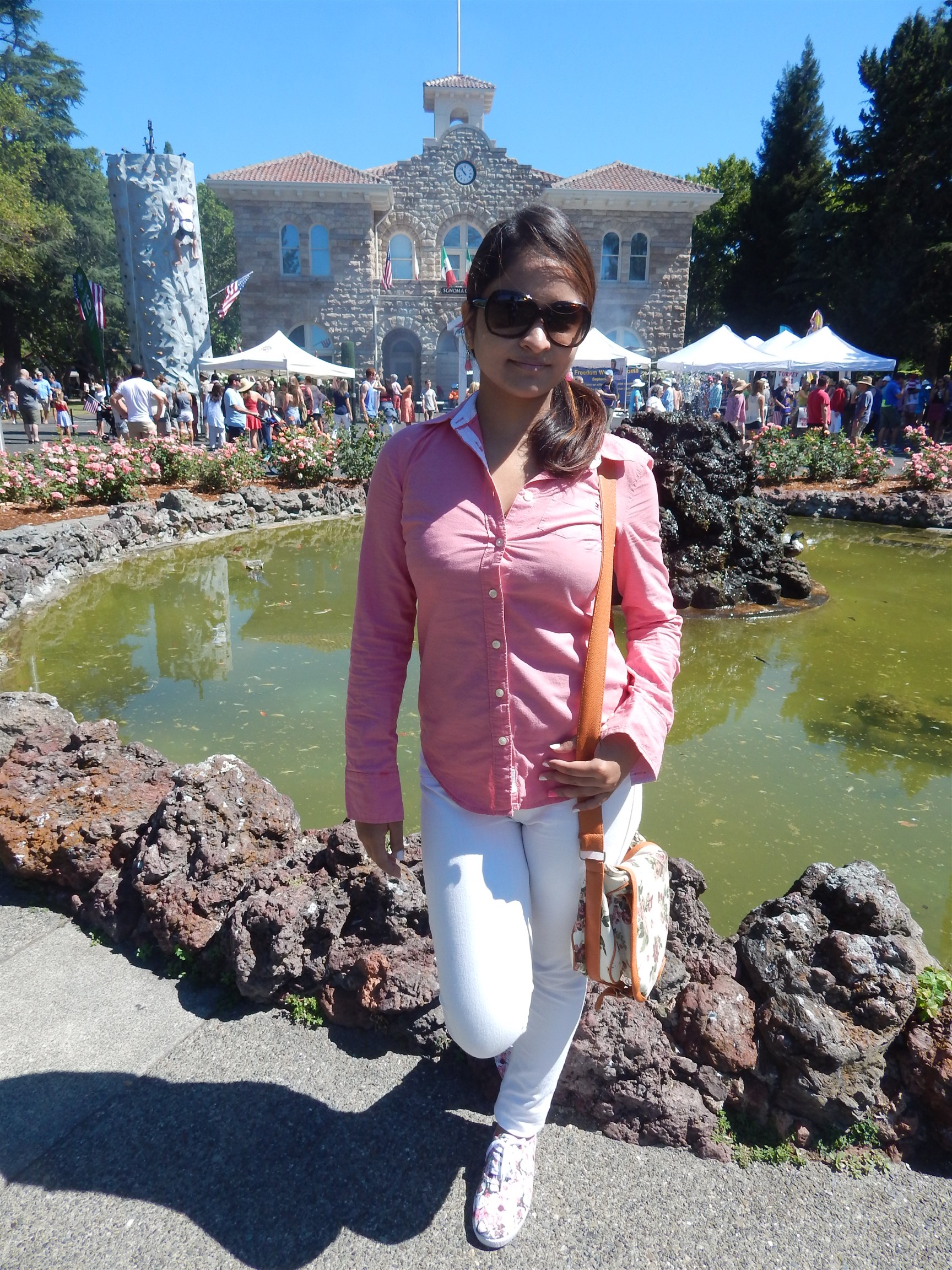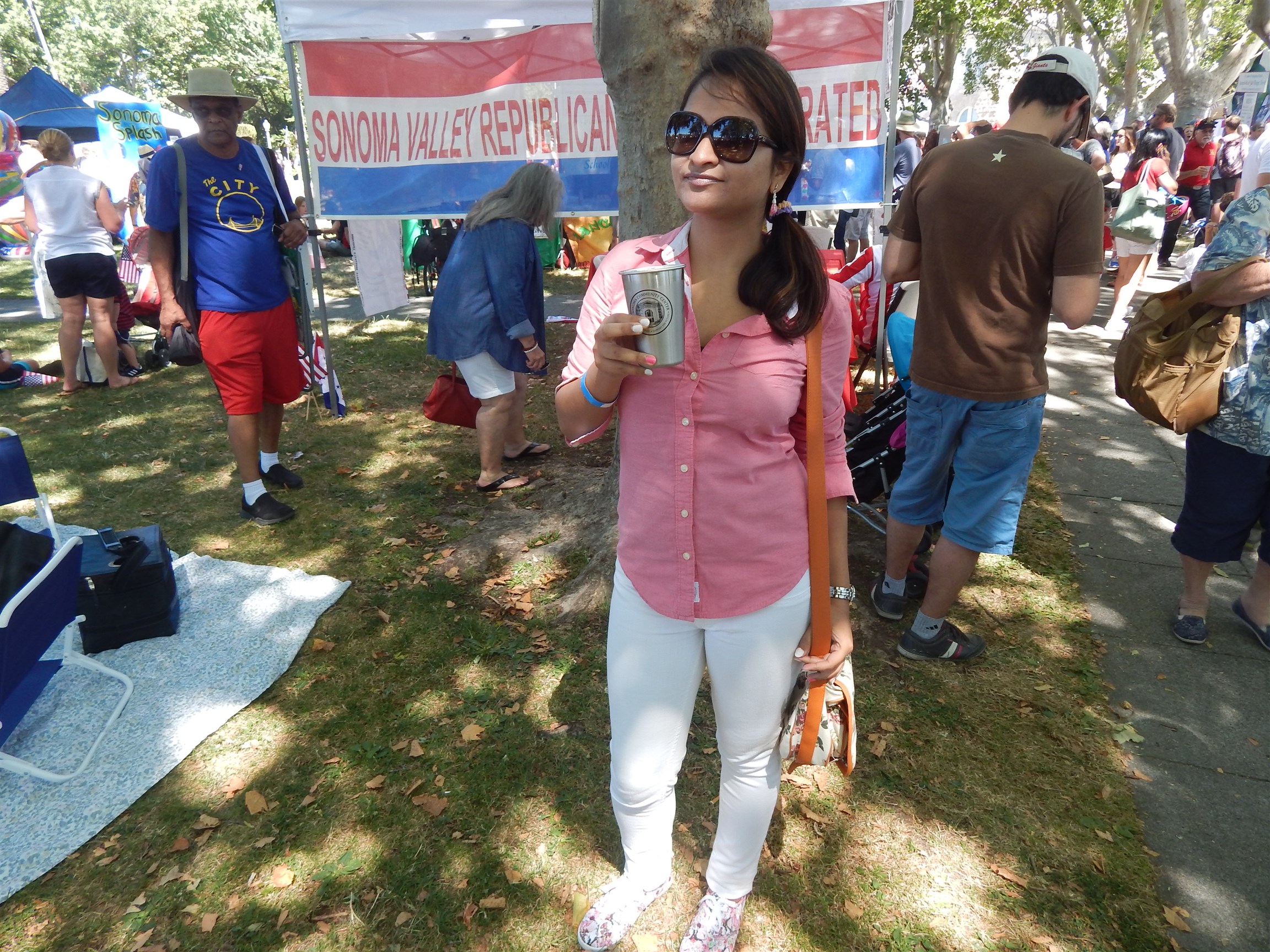 Fourth of July is a big day in USA off course because we celebrate independence but also it is a long weekend and people plan trips to spend time with their families and friends. This time, I planned to celebrate independence with some bright colors in my fourth of July outfit! We always assume that every girl loves pink color, I am not sure about that but I know how much I loved this color since I was a small girl. Back then, my closet used to be full of pink frocks and I would always demand for a pink frock on my birthday 🙂 As I grew up, I started experimenting with several other colors. Some looked good on me and some I tried to make look good on but pink is still somewhere connected to my heart because of all childhood memories <3
One thing that I love about this shirt from Tommy Hilfiger is that I can use it as casual or formal clothing. It's denim kinda material keeps me warm and comfortable under it. I wore a white pant to match up with USA flag and surprisingly I wasn't the only one to do so! Every other woman was flaunting herself in white pant and why not? Summers in bay area are still windy but not so cold so wearing a pant of light colors make complete sense plus we were celebrating the independence!
Years back when I lived in Mumbai, Lee used to be my one and only Jeans brand. One thing I always complain about is that I have a heavy lower body which made it so difficult for me to find right apparel. The day I first wore a Lee jeans, I couldn't believe that my legs could look so thin! Since then I have been buying this brand of jeans to look good and it hasn't disappointed me yet.
I would suggest you all to try pink and white combination especially if you have a darker complexion. As they say opposite attracts, this theory works for the colors we wear as well. Bright colors can make dusky people look so gorgeous and compliment their skin. Try it and let me know if you think the same!
Style description:
Shirt by Tommy Hilfiger
Jeans by Lee 
Sunglasses by Dolce & Gabbana 
Shoes by H&m
Leave a Comment Here
comments