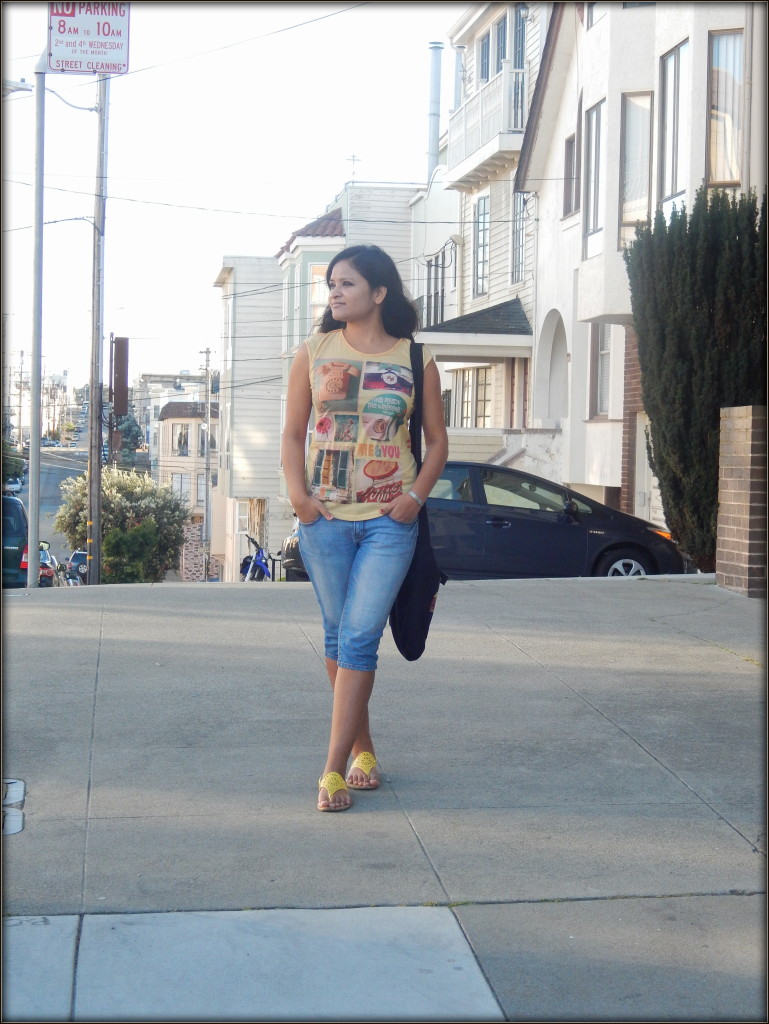 Before I start with my next blog, I would like to share a crazy dream that I had this morning! I dreamt of Road Traffic which has increased so much that businesses started offering flights within the city. You can take a flight to reach Bandra from Vashi and be there in 5 mins. Not only that, companies like Uber started offering something like Air Pool services through which you can share your flight with passengers! As I woke up, I realized how funny and currently stupid my dream was but if traffic keeps increase in India, my dream might come true which I don't want. So I request you all to take local transports as much as possible or start Car Pooling. Here in San Francisco and many other cities of the United States, we have websites and mobile apps through which we can offer Carpools to other commuters or receive one. We even have fastest lanes for people who Carpool all to avoid traffic. I wish something like this come up and works out in India as well.
Coming back to to my fashion addiction, in this blog I am talking about another younger look that I tried out this weekend. I always felt that colors like Yellow, Pink and Orange can make you feel trendy and young if you use the right shade off course! Anything which is too bright is not good as we don't want others to use Sunglasses while they look at us, Just Kidding! So I paired my Yellow T-shirt with a knee length jeans that I actually bought from India few years back and my long Pepe Jeans bag or jhola whatever you call it that I bought with my Girl Friends back in India. If you are studying in a college, you might wanna try out this look as it is so hot in most of the cities of India and wearing bright colors is such a relief I remember.
Even though I am not a college student(I might enroll in one soon here, yay!) I like to wear such casual clothes whenever the weather allows me to and living in a place that has a great weather has been a boon to me especially because I can fulfill my dressing desires! Anyways, I will keep this blog short as I know you like to read less and watch more! Do let me know how you like this combination and if you try it yet.
Hugs,
SFDesiGirl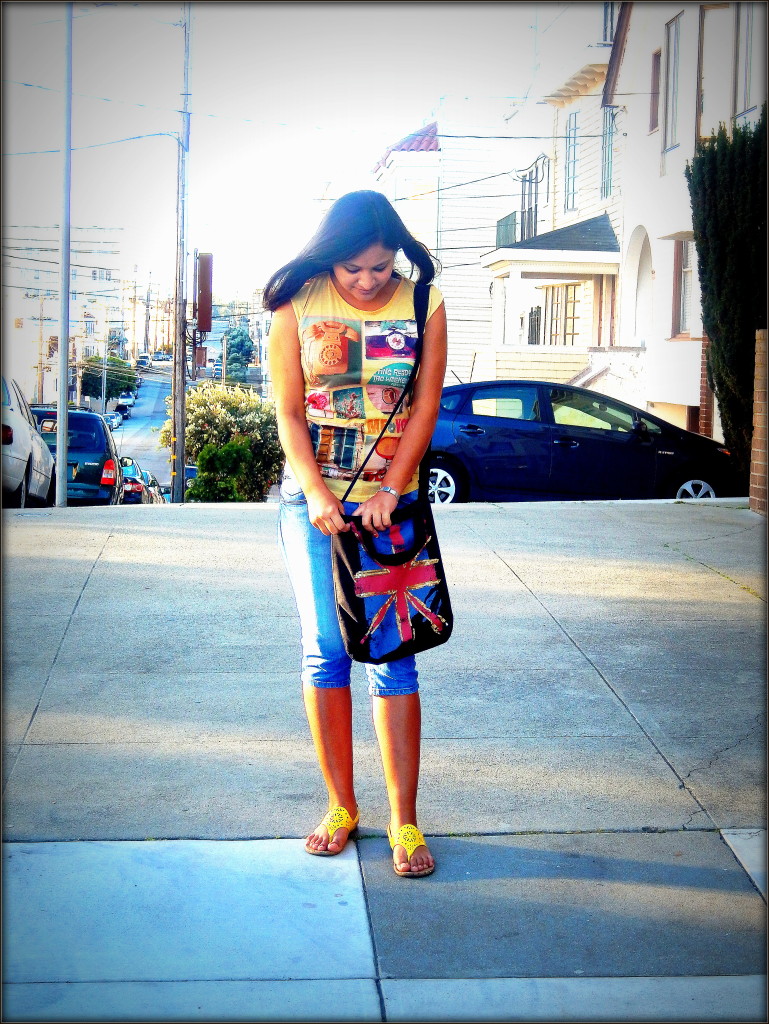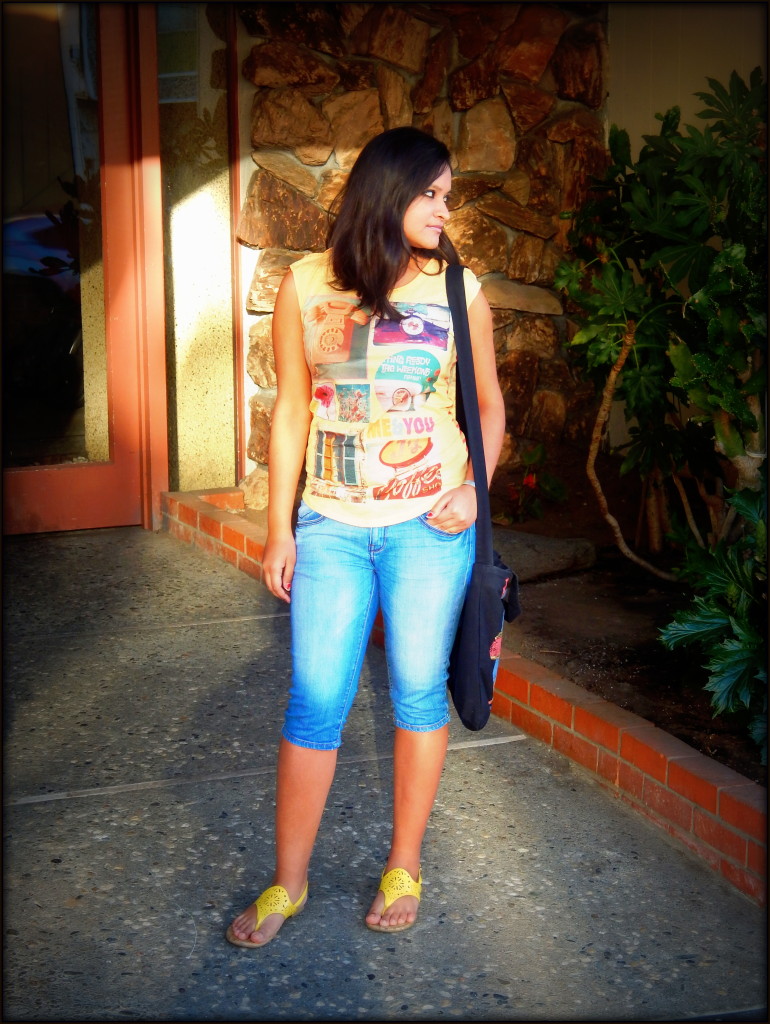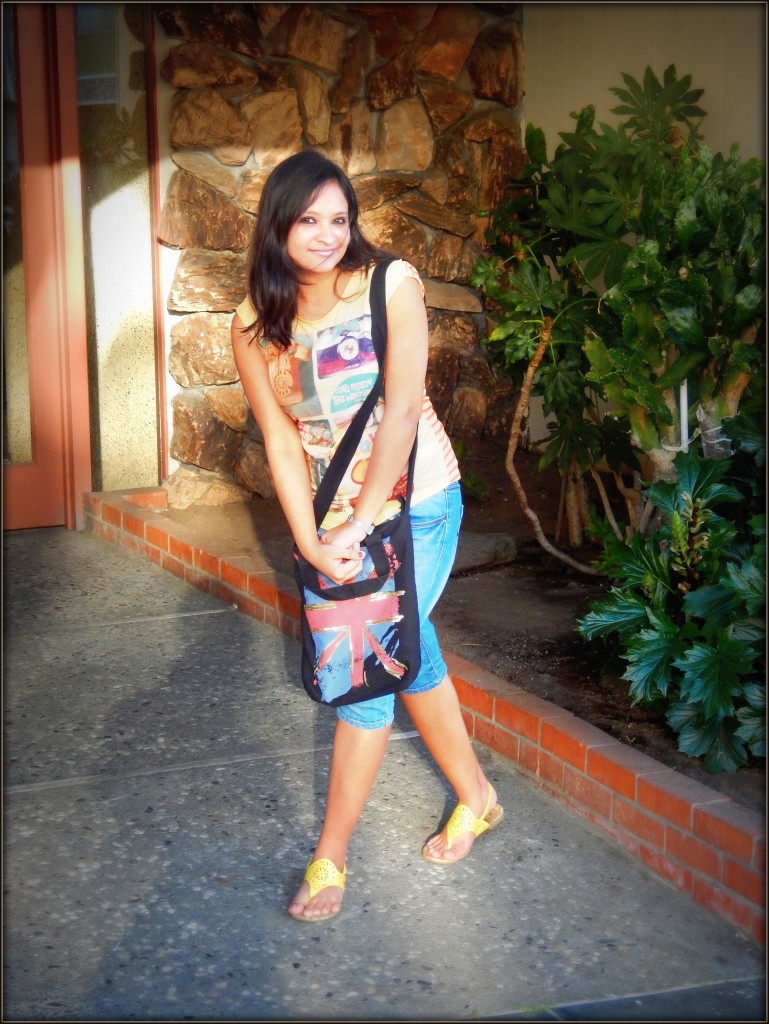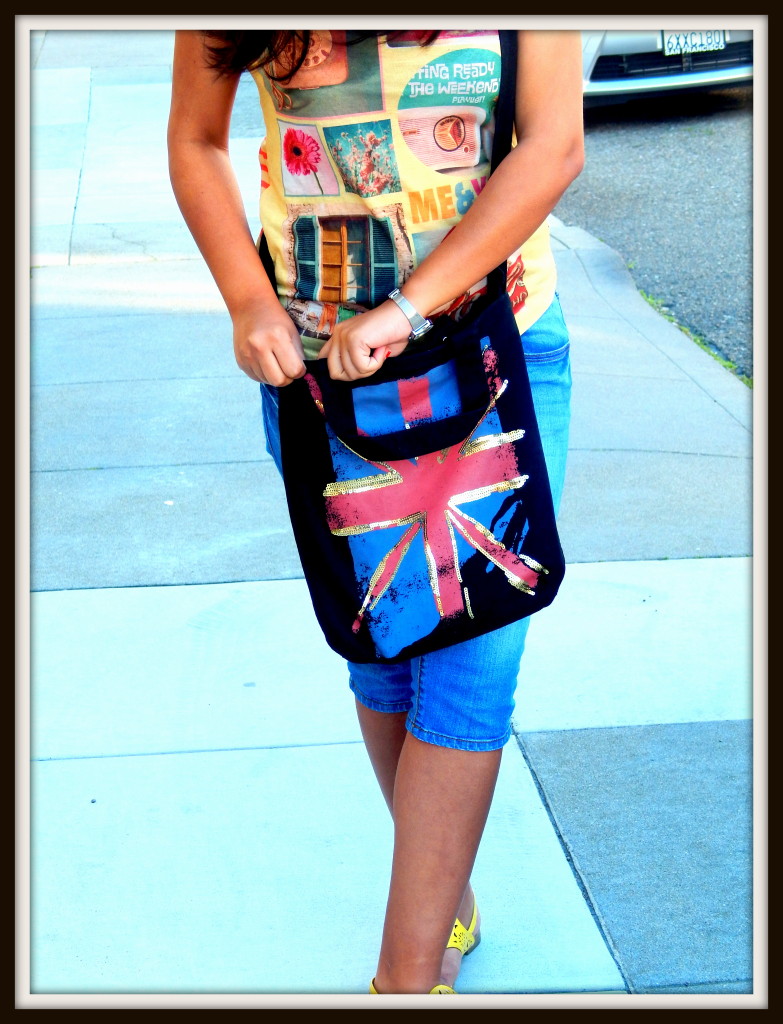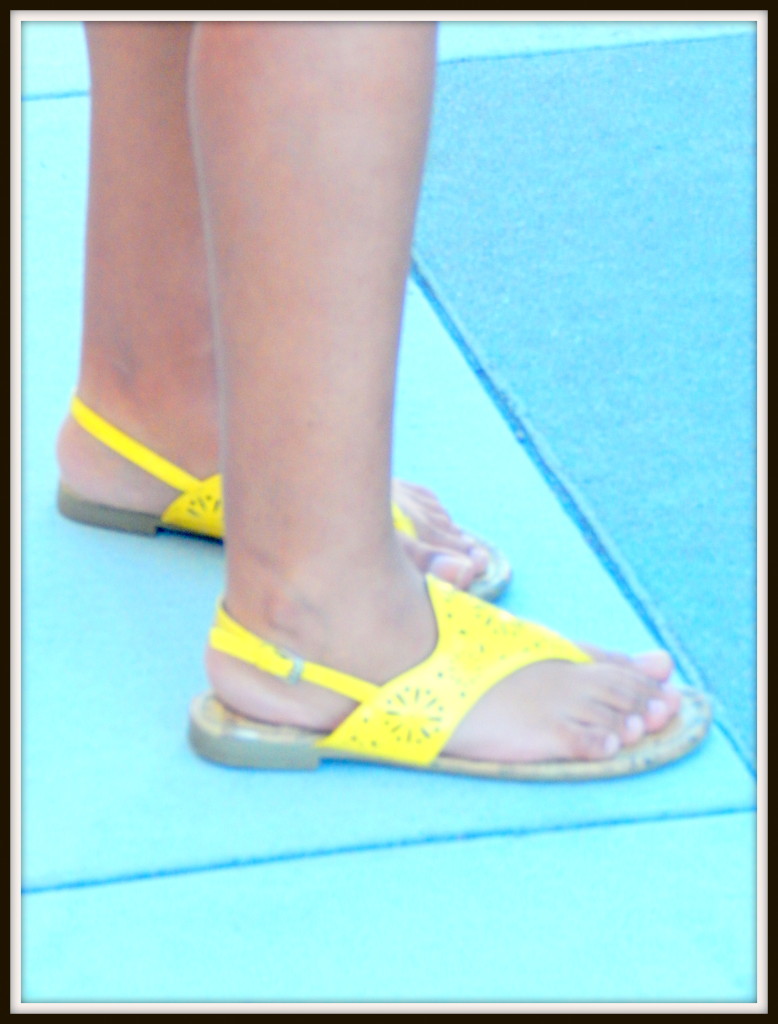 Leave a Comment Here
comments