Delhi style mango kulfi!
For those of you who are wondering what's new about a mango kulfi, you must read this blog and off course if you love mangoes, you must try making it at home.
Just like most of you, I love Indian food very much and one thing that amazes me about it is the variety that we get in India. Even a simple dish like poha is made differently in several states of India and same goes for many other dishes.
In this blog, I am going to talk about a delicious mango kulfi that you get in the streets of Delhi. You might not know about it just like me until you are a Delhi localite. Although I was born and raised in Mumbai and I visited Delhi several times, I never got to try this mango kulfi until I watched it online on YouTube and made it at home.
Step 1: Hollow a sweet mango by taking out its seed.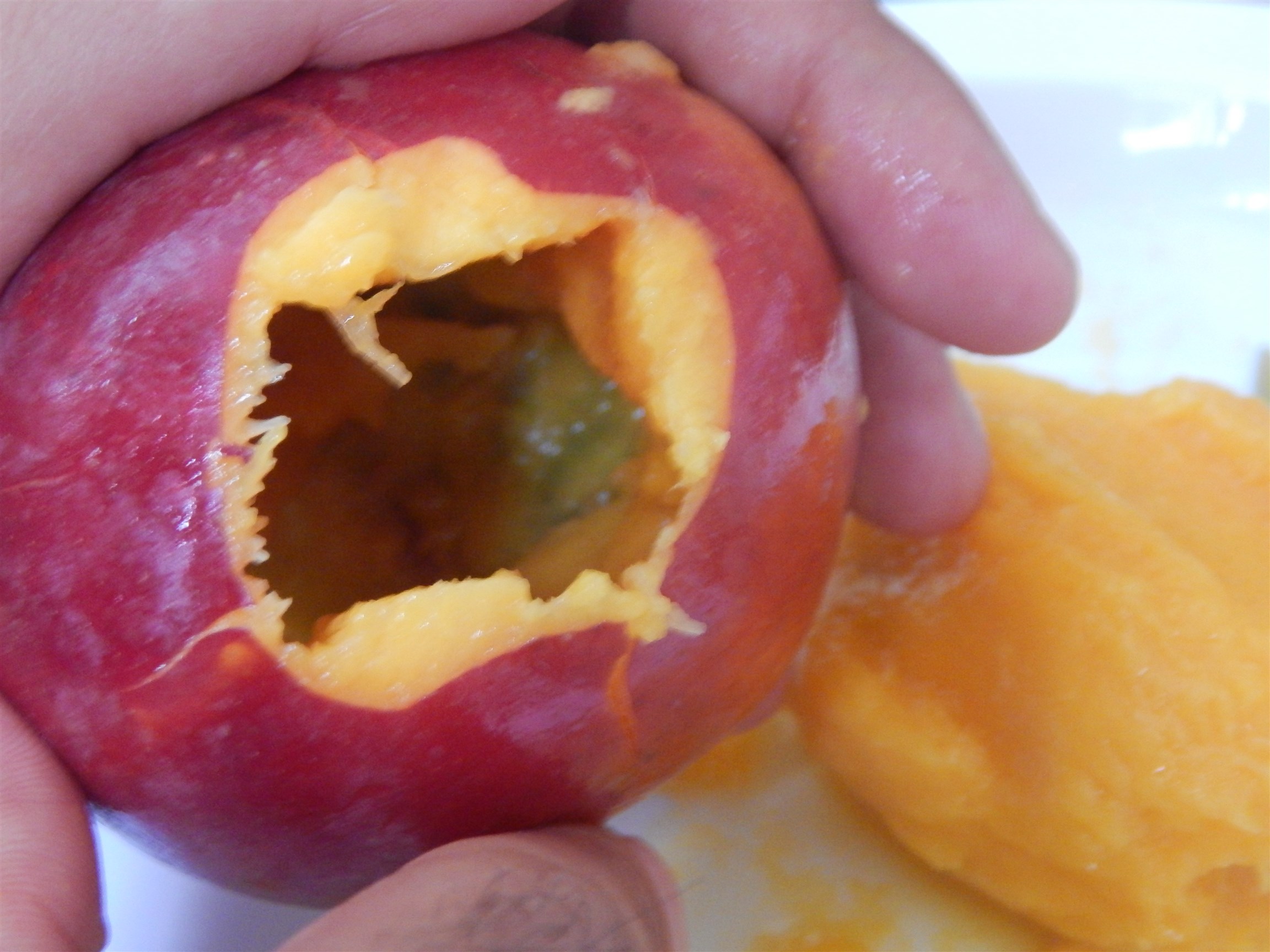 Step 2: Stuff the mango with some mango kulfi and freeze it for 6-12 hours.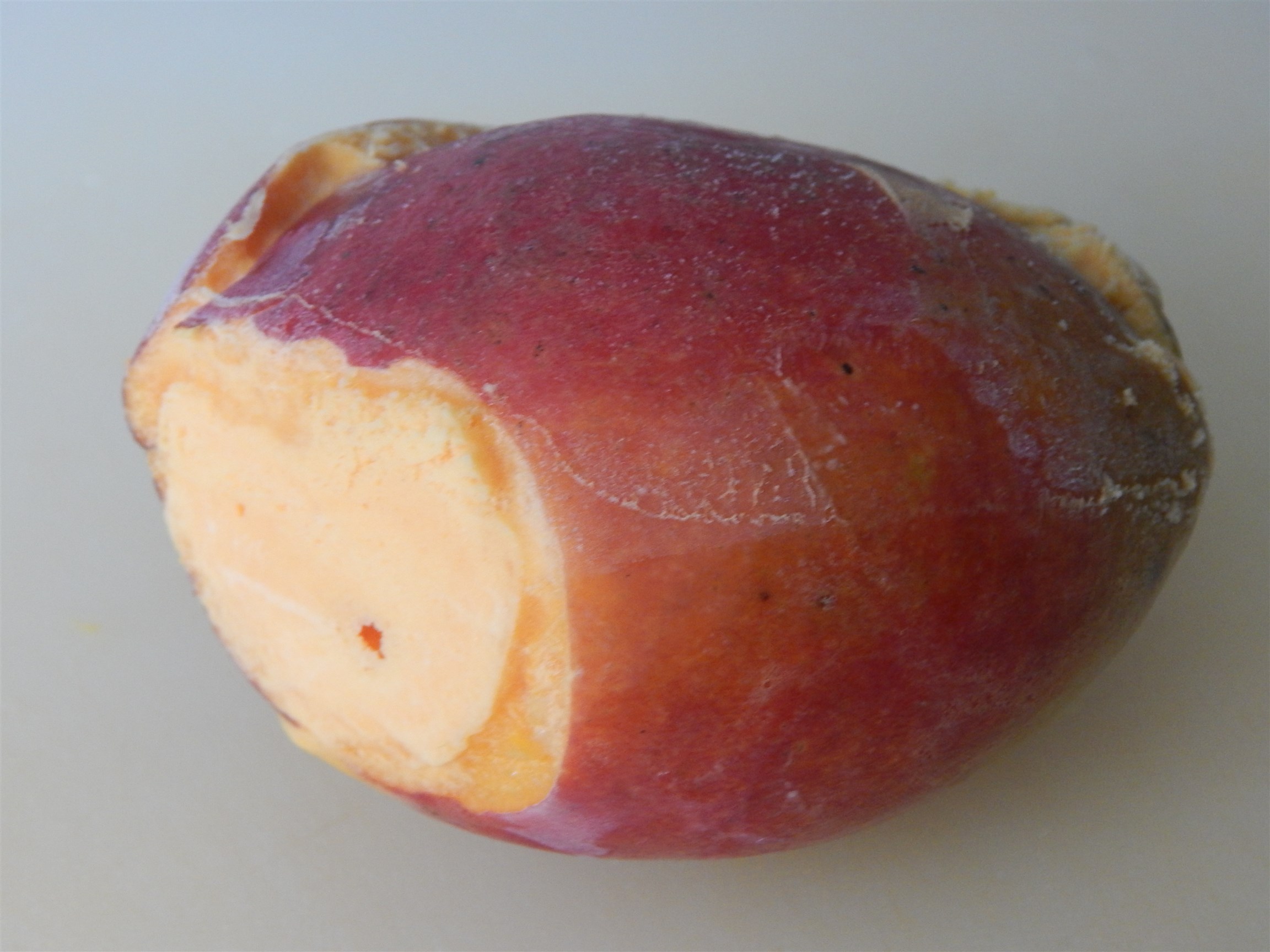 Step 3: Peel off the frozen mango's cover.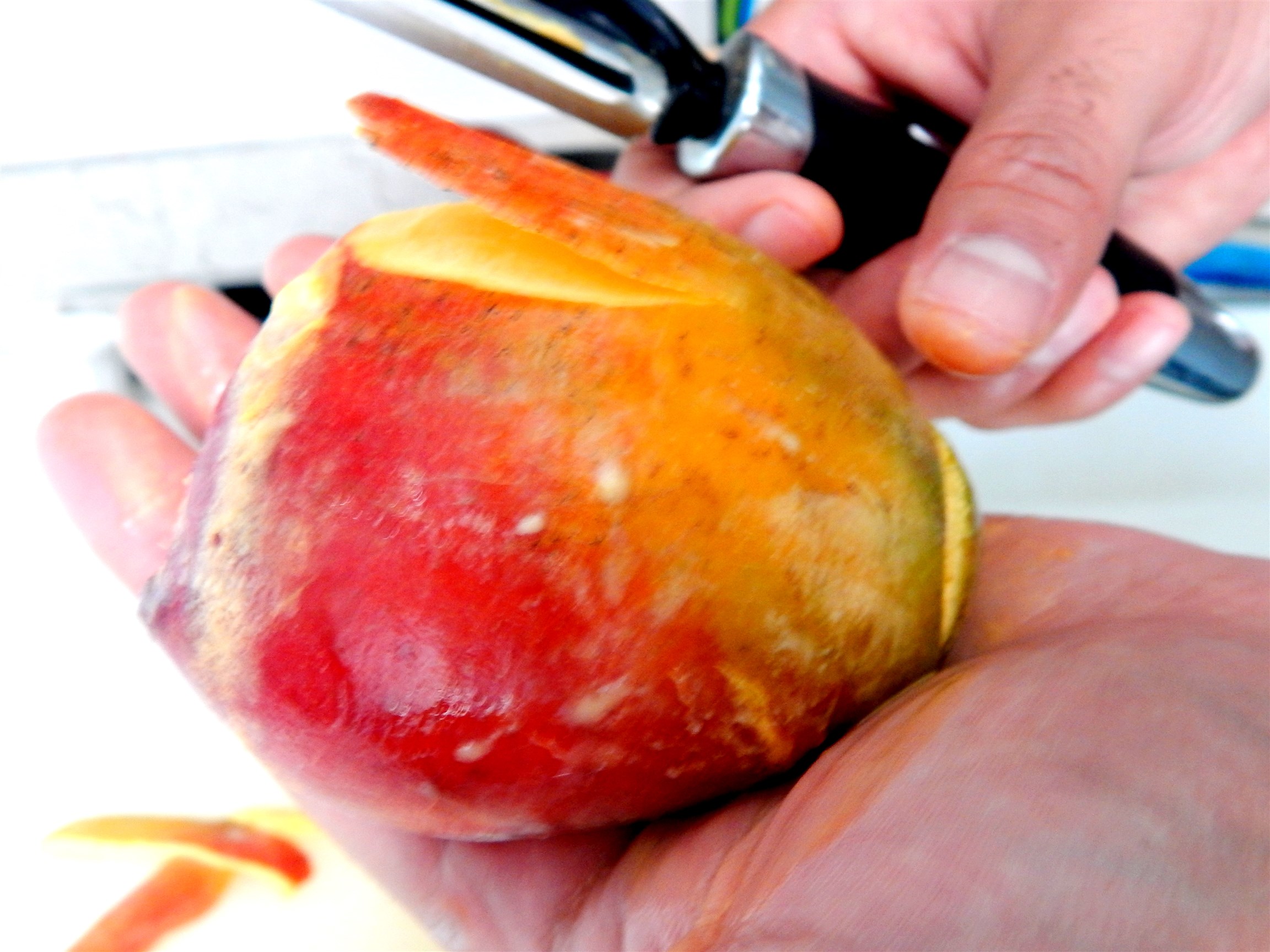 Step 4: Slice up your frozen mango the way you want to.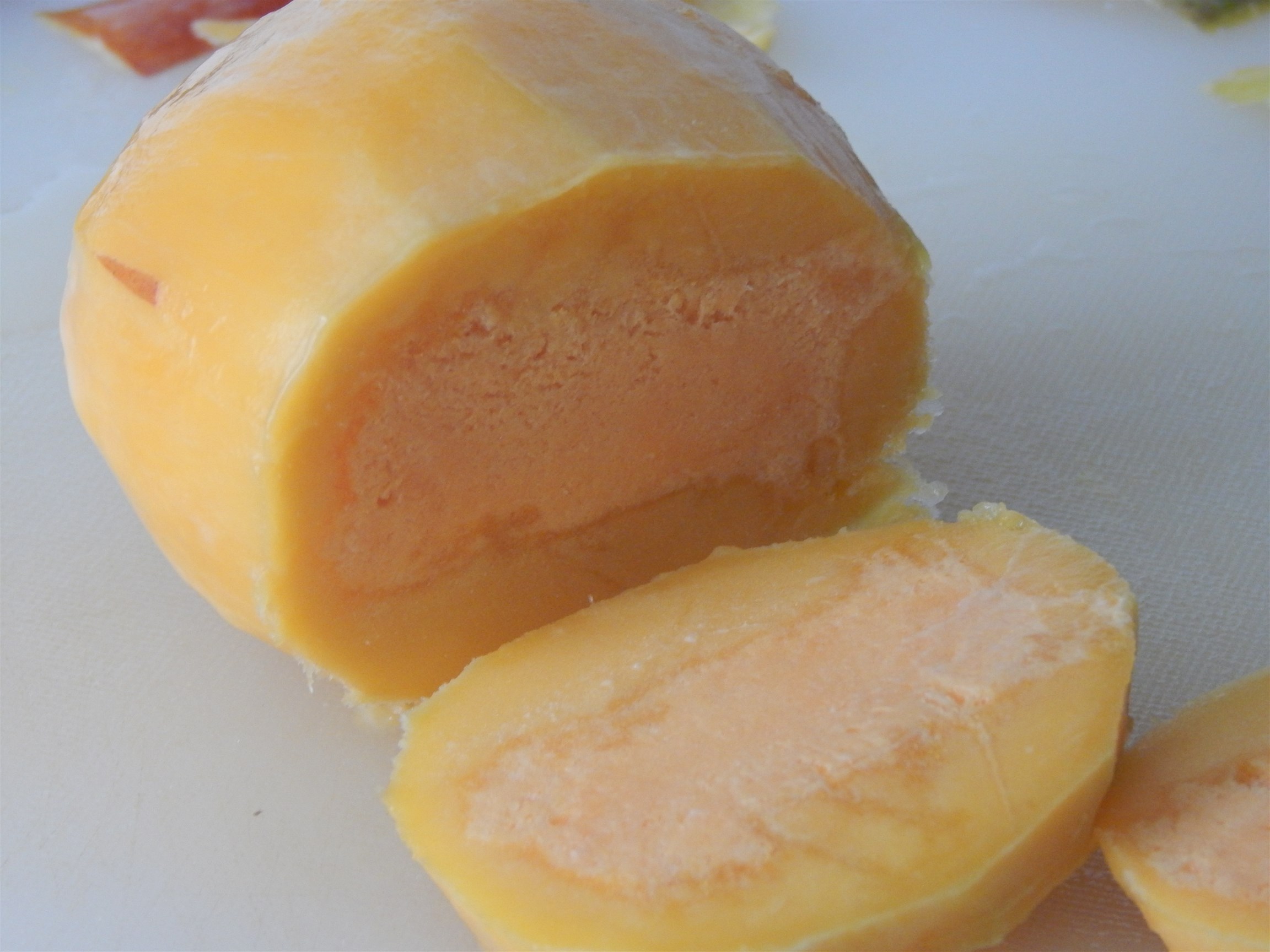 Your mango kulfi is ready to melt in your mouth!!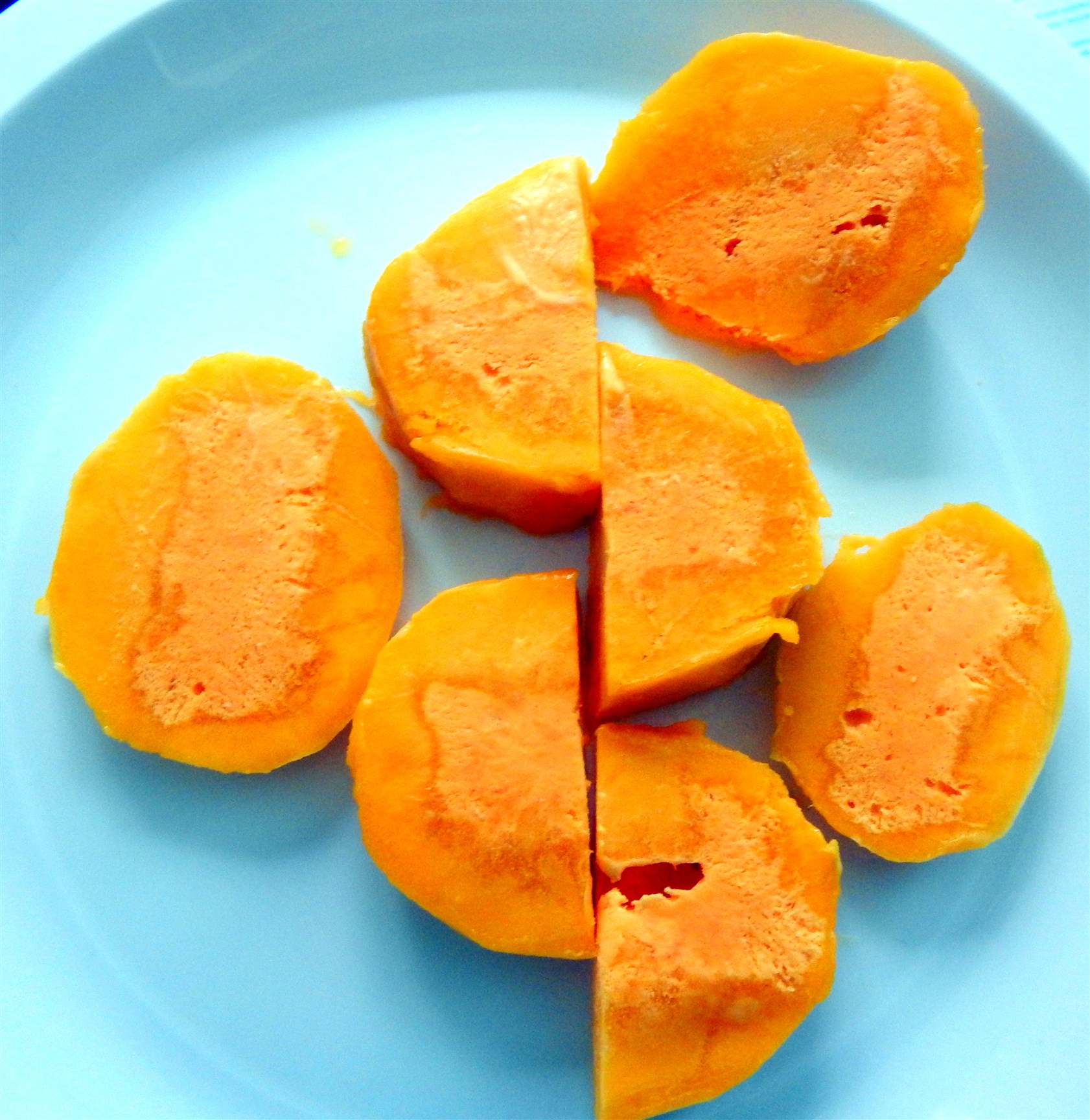 Ingredients:
Indian Mango kulfi – you can use mango ice cream as well but Indian mango kulfies have a mix of kesar, almond power in it and also it is made differently and tastes better than a regular mango ice cream so I suggest using a mango kulfi.
Sweet and ready to eat mangoes: If you have access to Alfonso mangos, they are the best to make a kulfi otherwise just make sure that your mangoes are sweet enough and ready to eat.
Quantity of both is easy to figure out depending upon how many servings you wanna make. One kulfi can be shared between two people and will need half a cup of mango kulfi.
How to make mango kulfi : Cut a mango from front and back big enough just to hollow it from between by taking out its big seed. Make sure not to take out much of the pulp and no need to peel your mango. Also, save the front part that you just cut out. Stuff it with the mango kulfi and close the front part of it with the opening you saved. Keep it in the freezer for 6-12 hours until it is completely frozen and when you take it out, first peel of the mango cover and then slice the kulfi. It's ready to melt in your mouth!
Not matter if you love mangoes or not (I haven't met anybody yet who doesn't love mangoes!) you must try this kulfi once and when you feel the delicious taste in your mouth remember that you totally deserve it!
Leave a Comment Here
comments