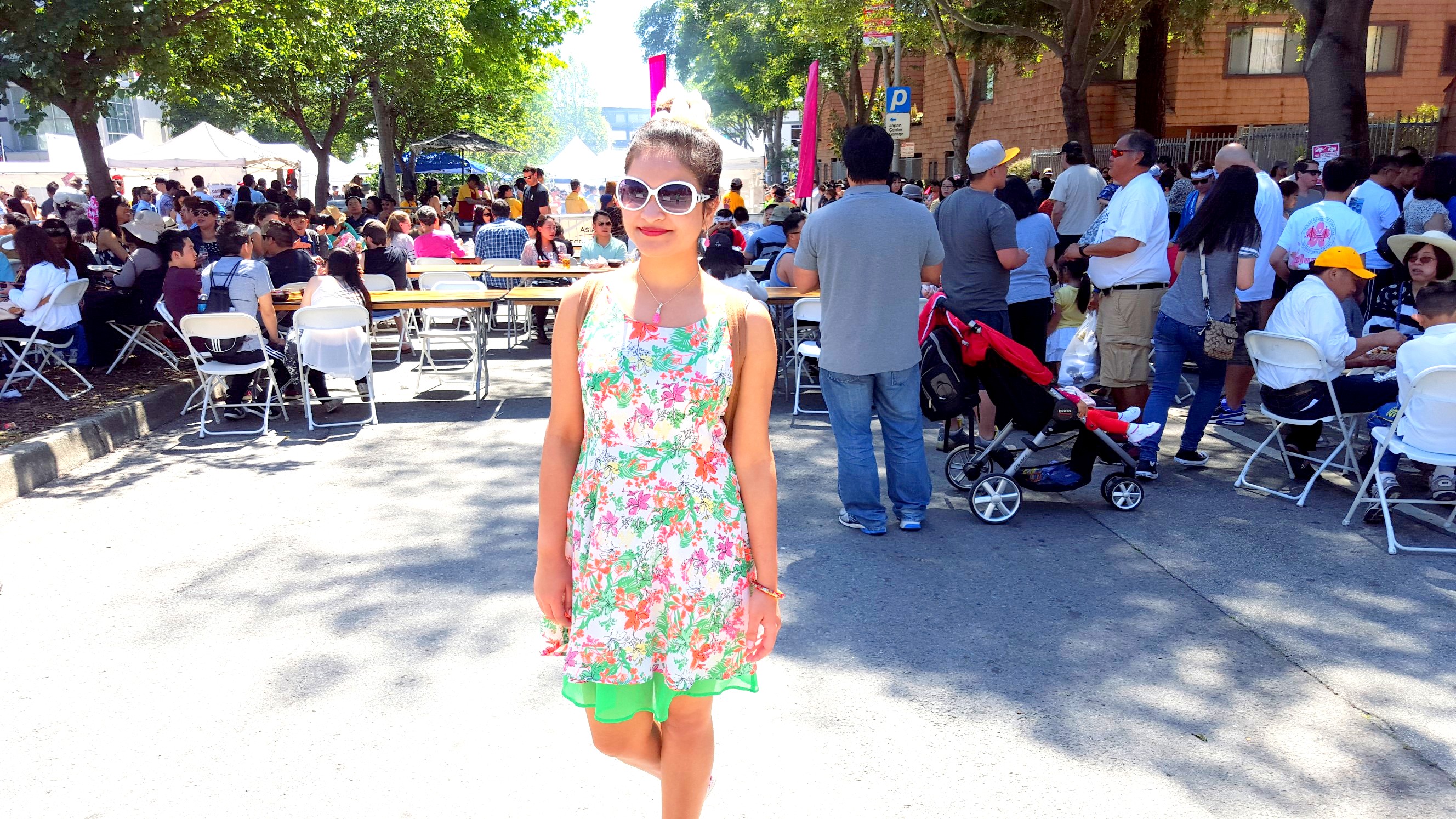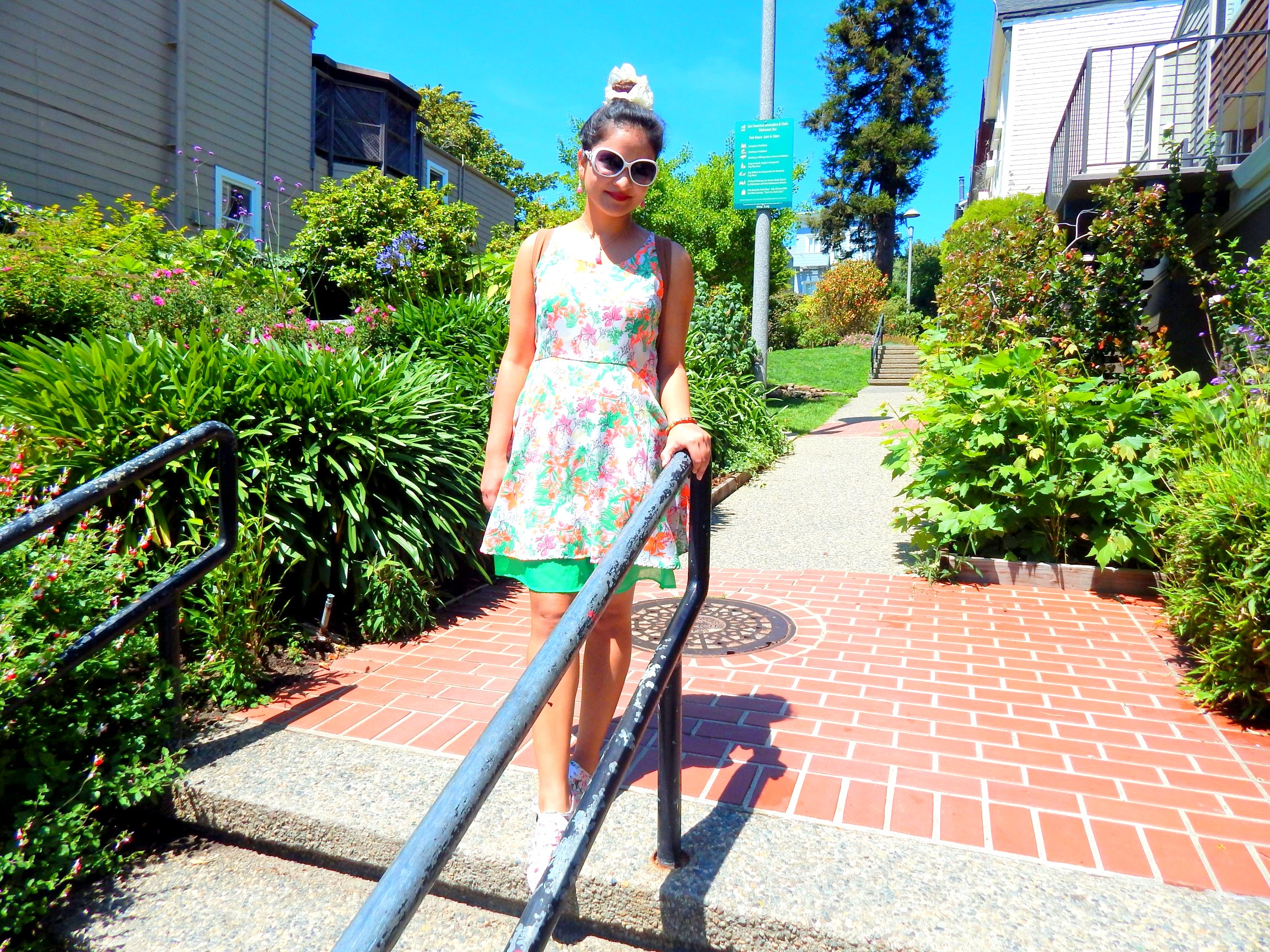 This was my second time at Japanese street festival in San Francisco, actually first time last year it was a different festival and this year I was here for Cherry Blossom. I read and have heard a lot about cherry blossom festival in Japan and making most out of my stay in SF, I try to attend as many festivals here as possible. Probably I said this already in other blog posts but one of the amazing things about living in San Francisco is that this city celebrates festivals from all over the world. Couple of weeks back there was Holi celebration in Bay Area, before that there was Chinese New Year celebrations and Parade and this weekend it was Japanese Cherry Blossom festival. All of these festivals are celebrated on a big scale as hundreds/thousands of people attend them. I love how diverse San Francisco city is and yet so authentic! I say it is authentic because be it the food/restaurants from different countries or festivals everything is as close to original city/country as it can get! For example, I am sitting at a European café right now, their interiors make me feel like I am in Paris or somewhere else in Europe, there is some French music playing in background and off course there menu/drinks or even WiFi password is so French!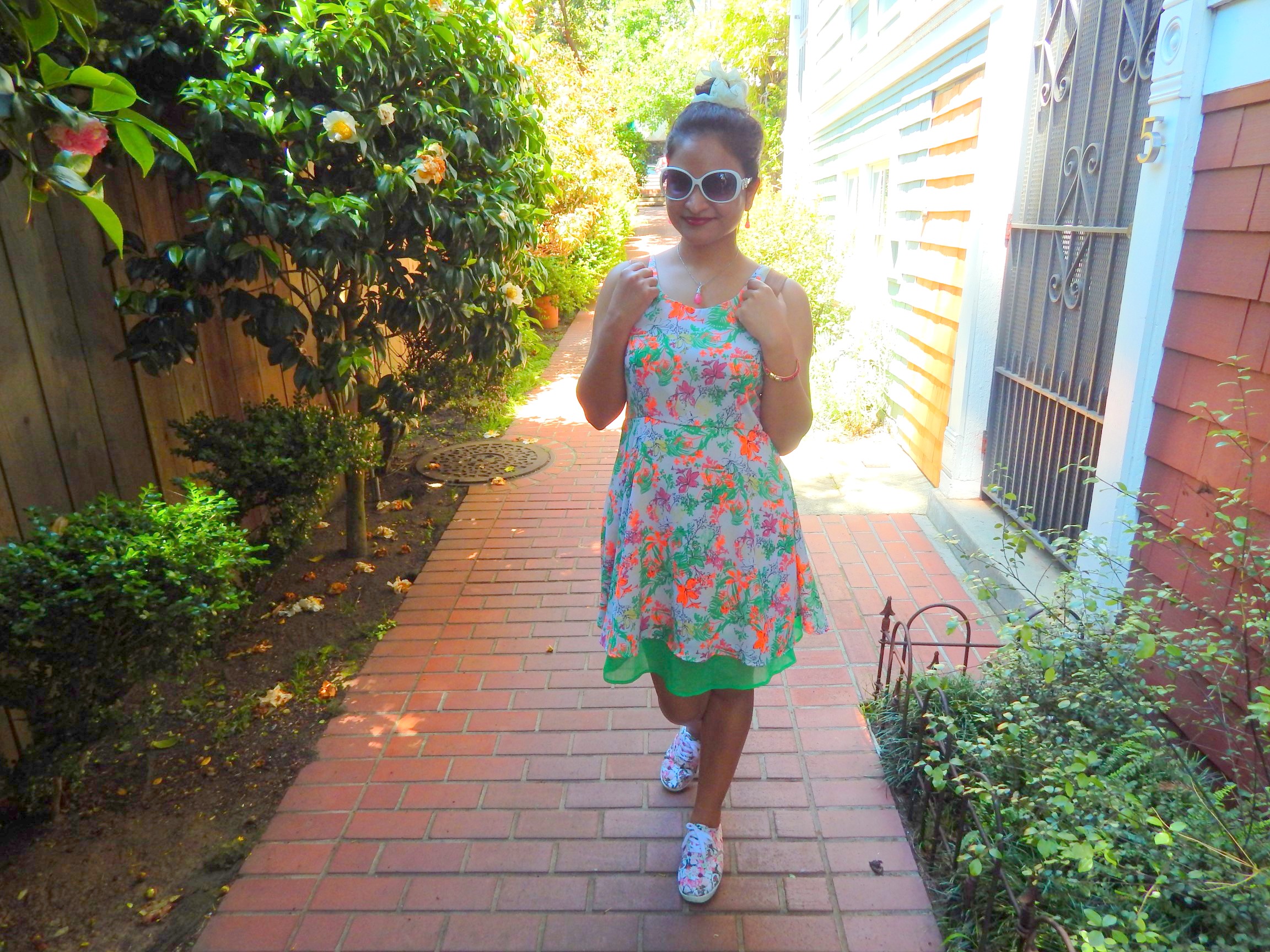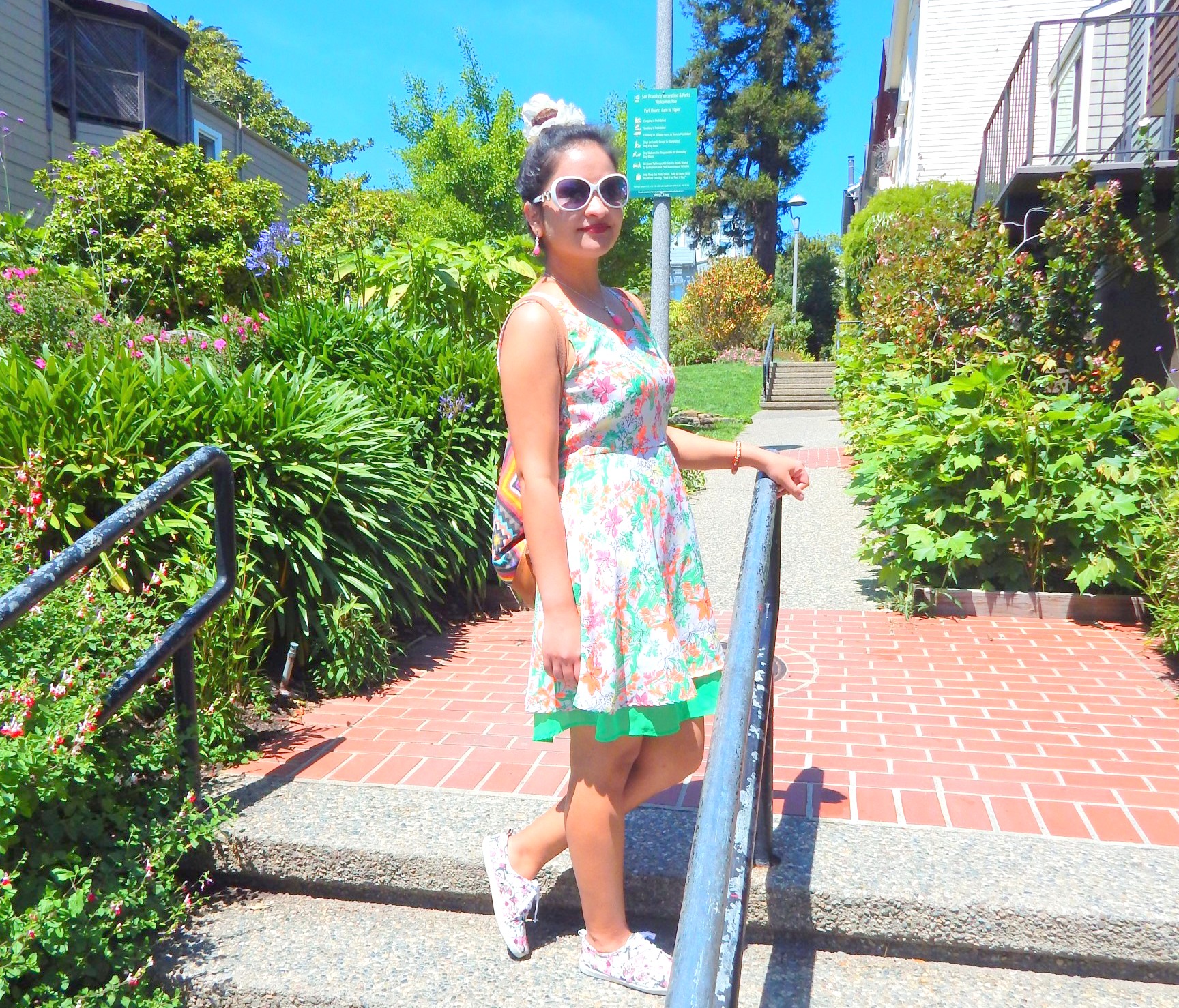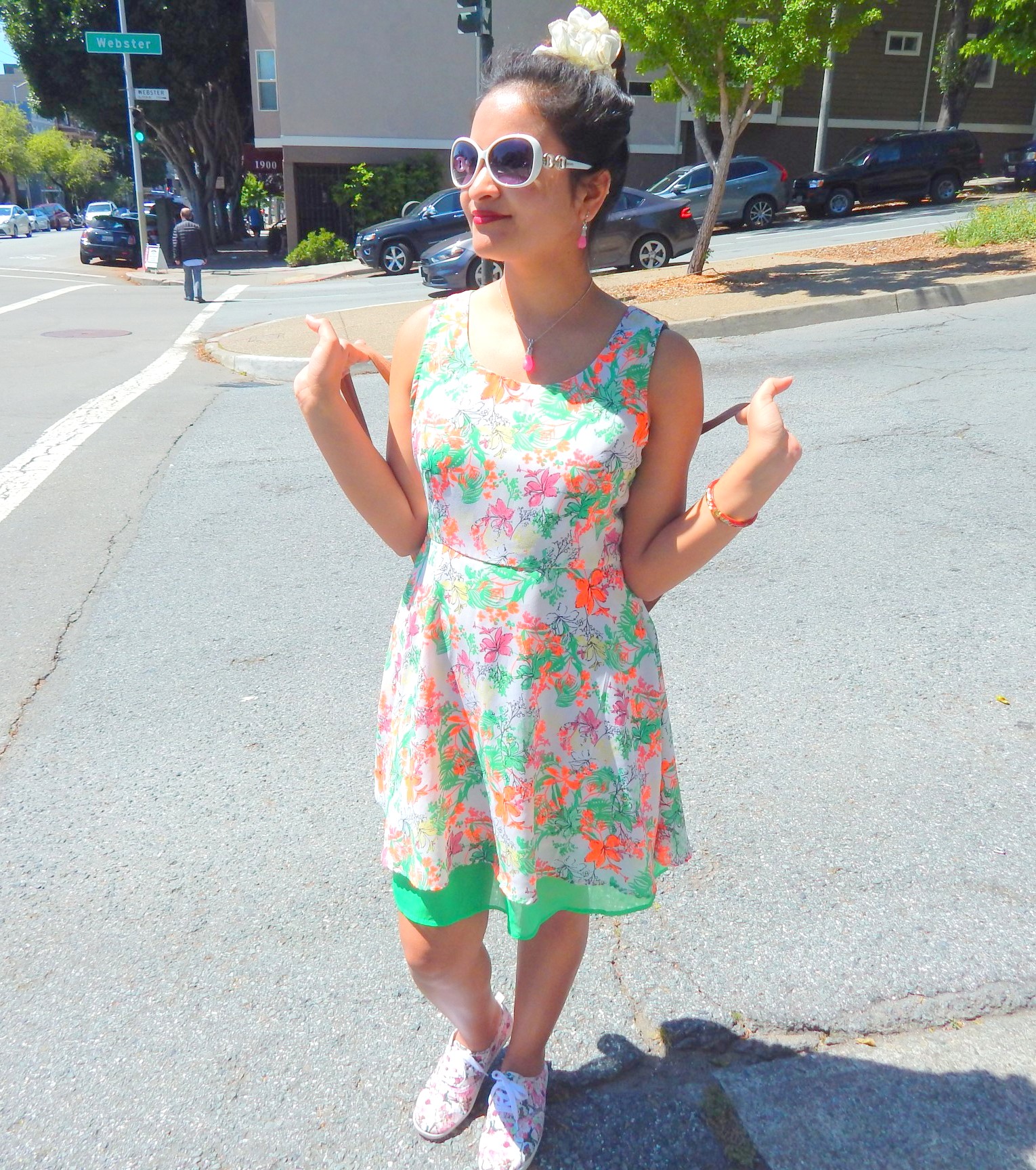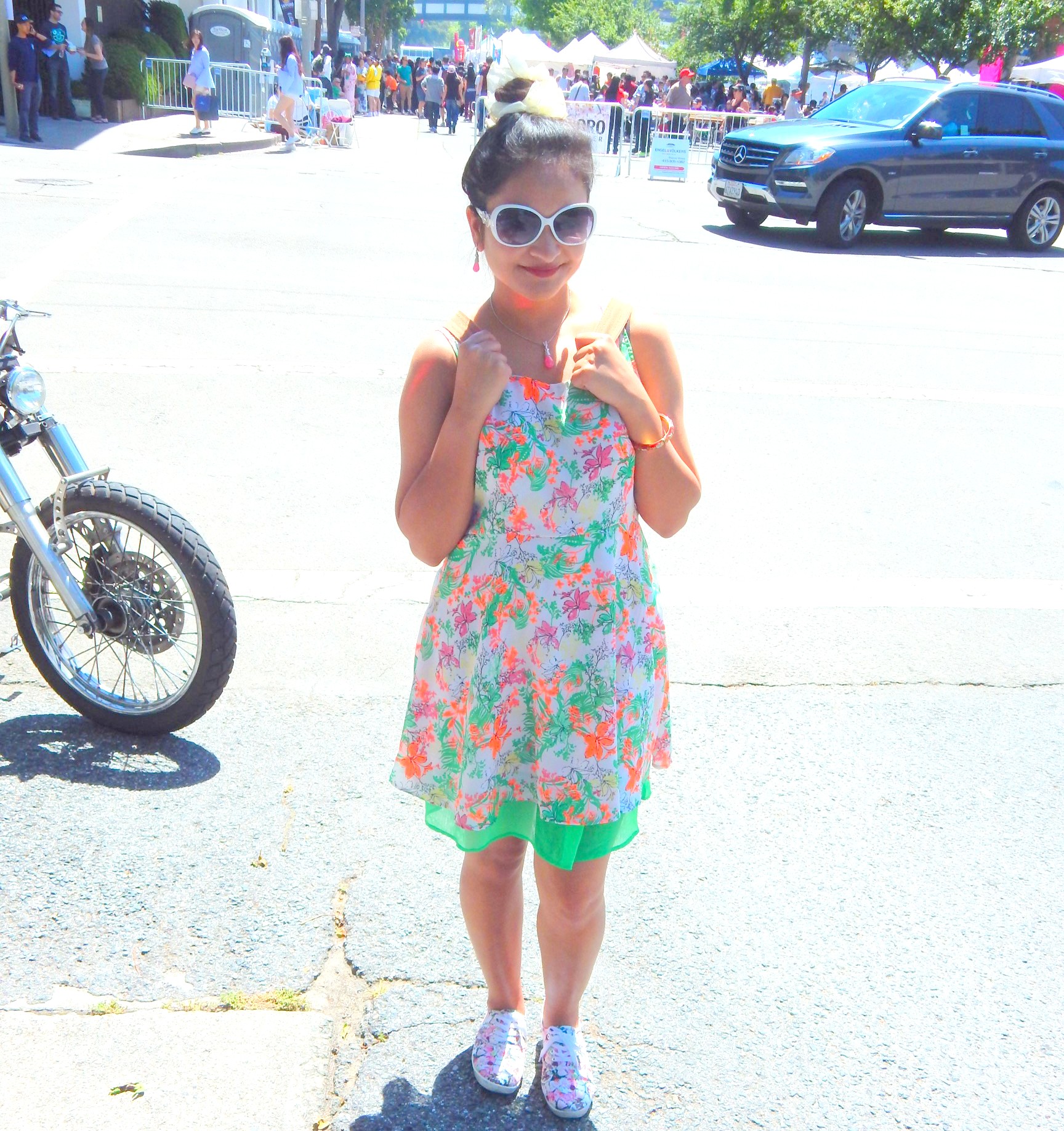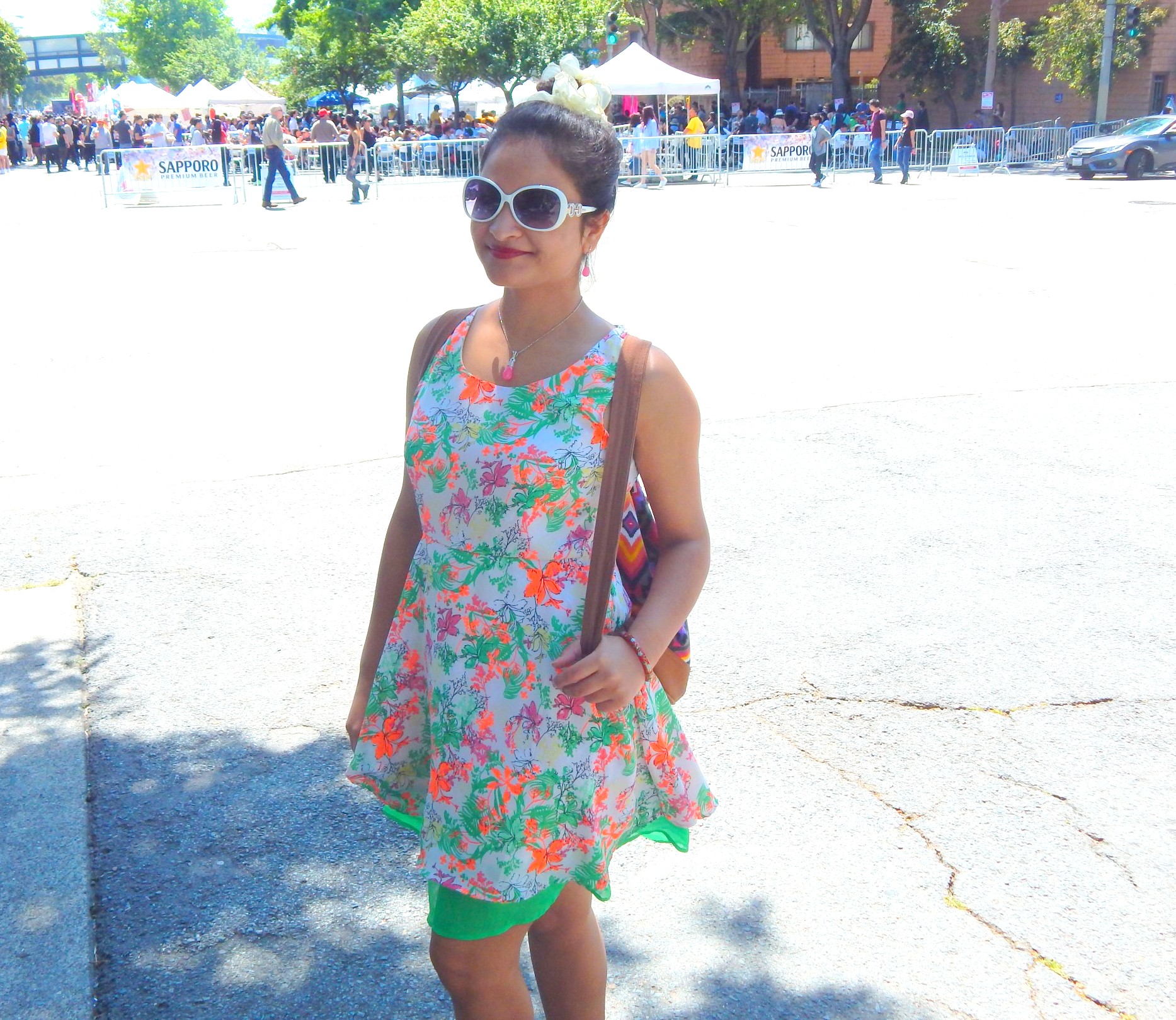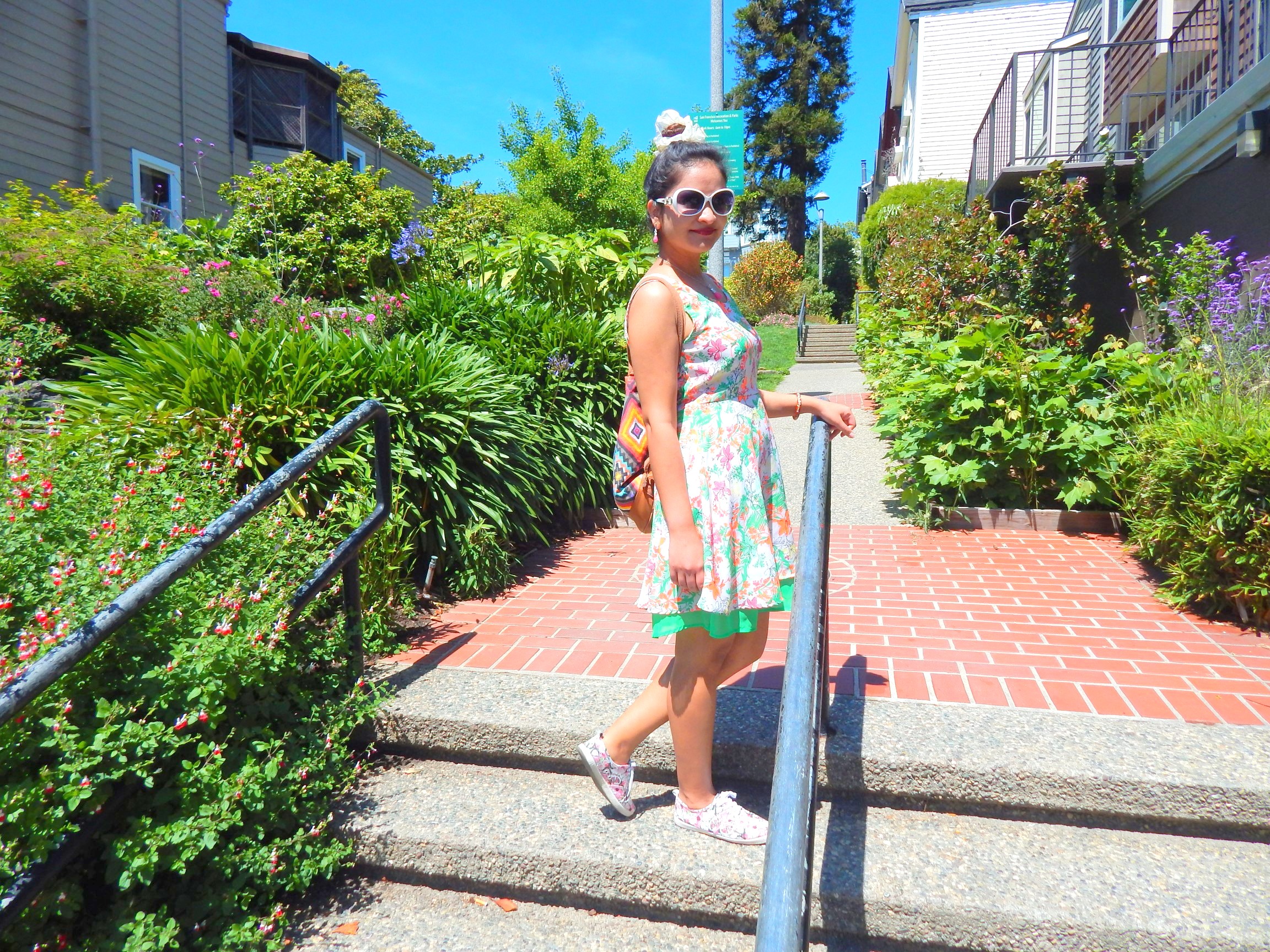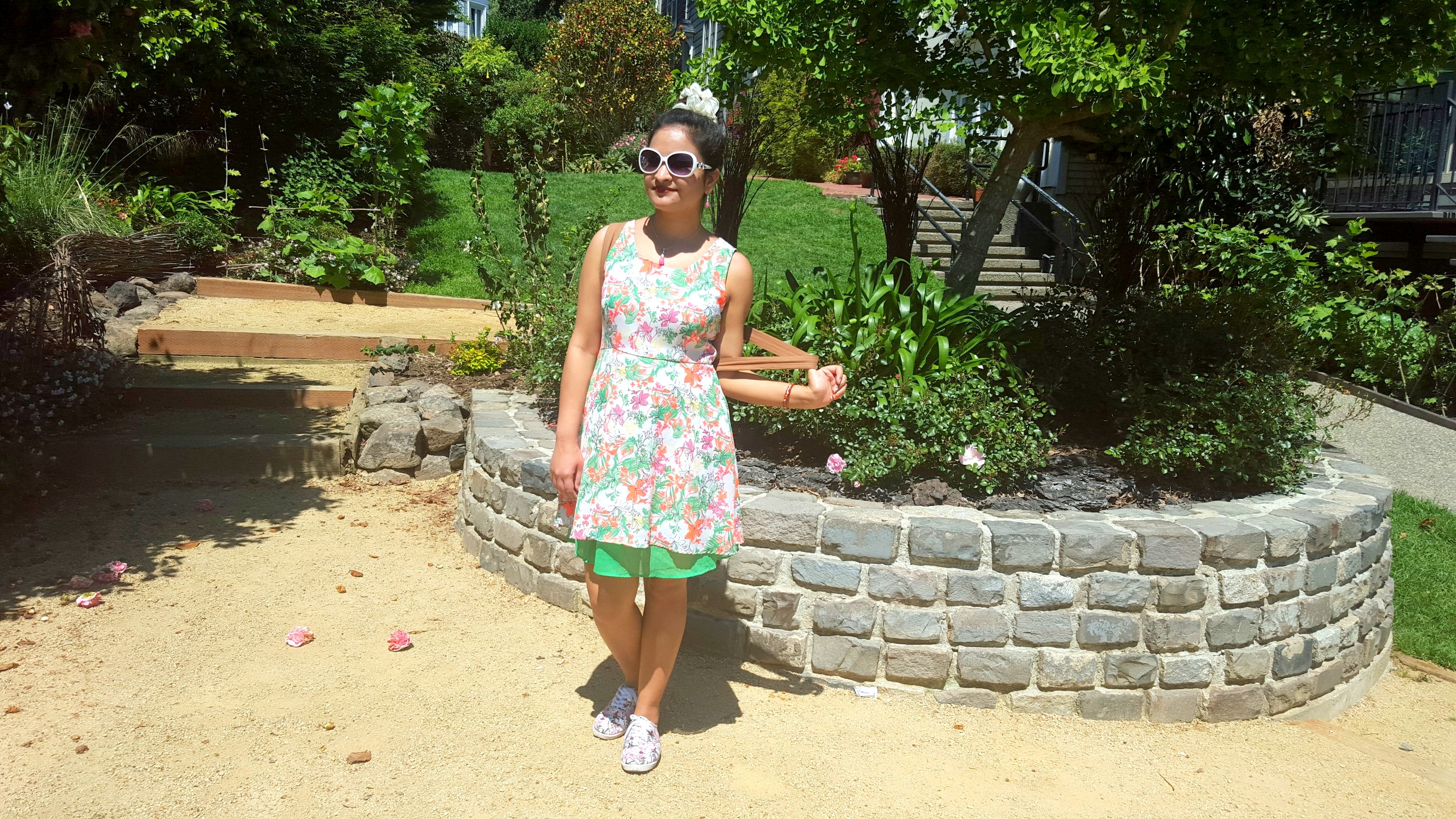 Coming back to the blog post, I decided to wear my summer/spring dress as it was really a warm day in San Francisco. I use this dress as my spring-summer fashion dress. I find it so springy because it has a good flavor of green and I find it summery because the clothing material is so perfect and light enough for summer. Anyway, honestly I don't know how different summer and spring dresses are/could be. I just differentiate them based on color (Green being color of spring), length and probably flowery prints.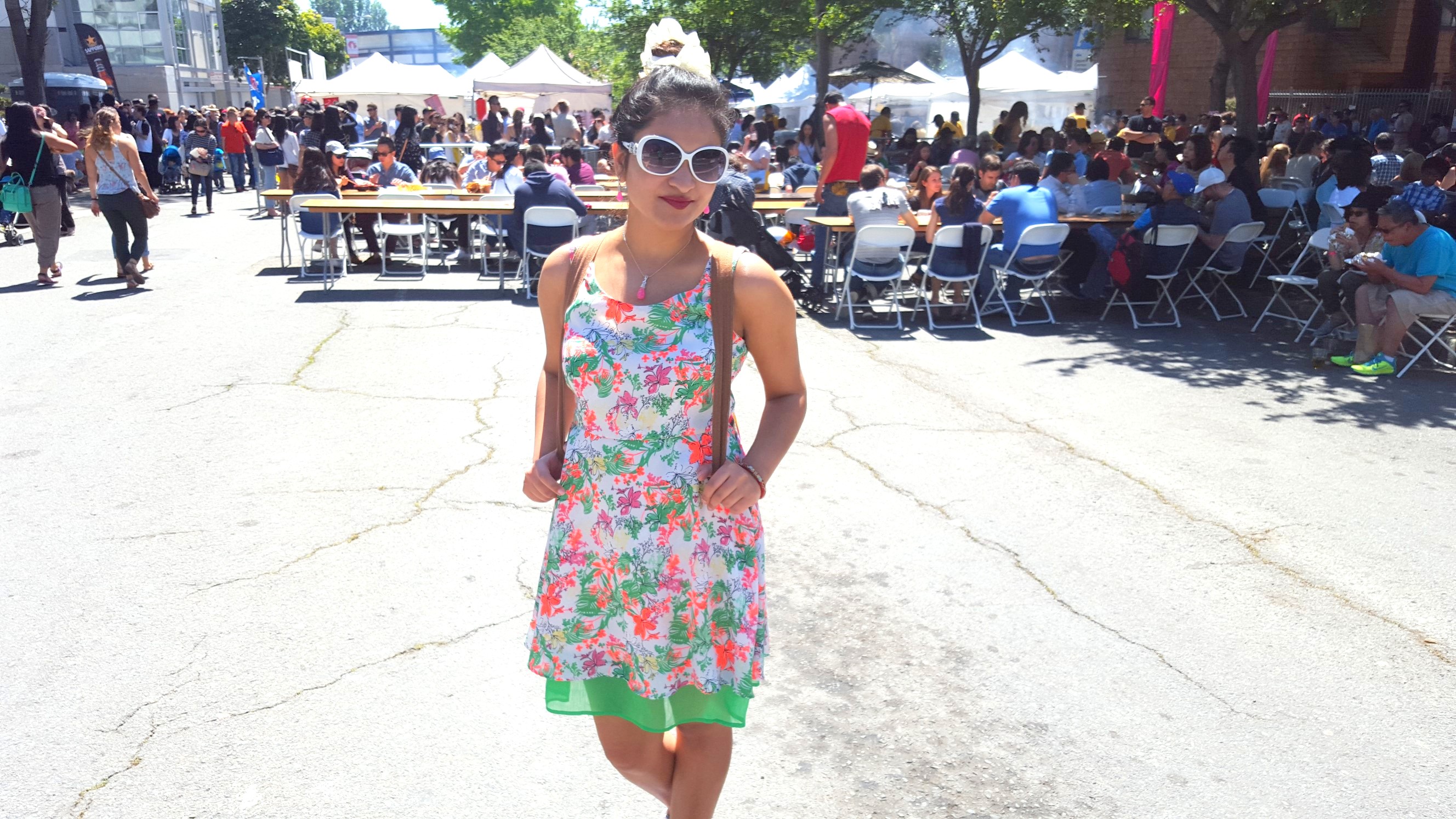 After the fest, we decided to head to Baker beach which is walking distance from where I live in SF. To my surprise, the beach had more people than I noticed in Cherry Blossom fest. It was like a beach fair there and off course I felt like I am walking into a beach fair from a street fair. Just one beautiful and warm day in San Francisco and people over here really know how to make most out of it and why not! This is such a beautiful city that mostly has pleasant weather, a warmer weather even feels as if I am on some Island for vacation! I have lived in the city for a year and a half now but I can still be a tourist here as there are never ending things to explore and a sunny weather even encourages everyone to step out of their homes and have fun in sun.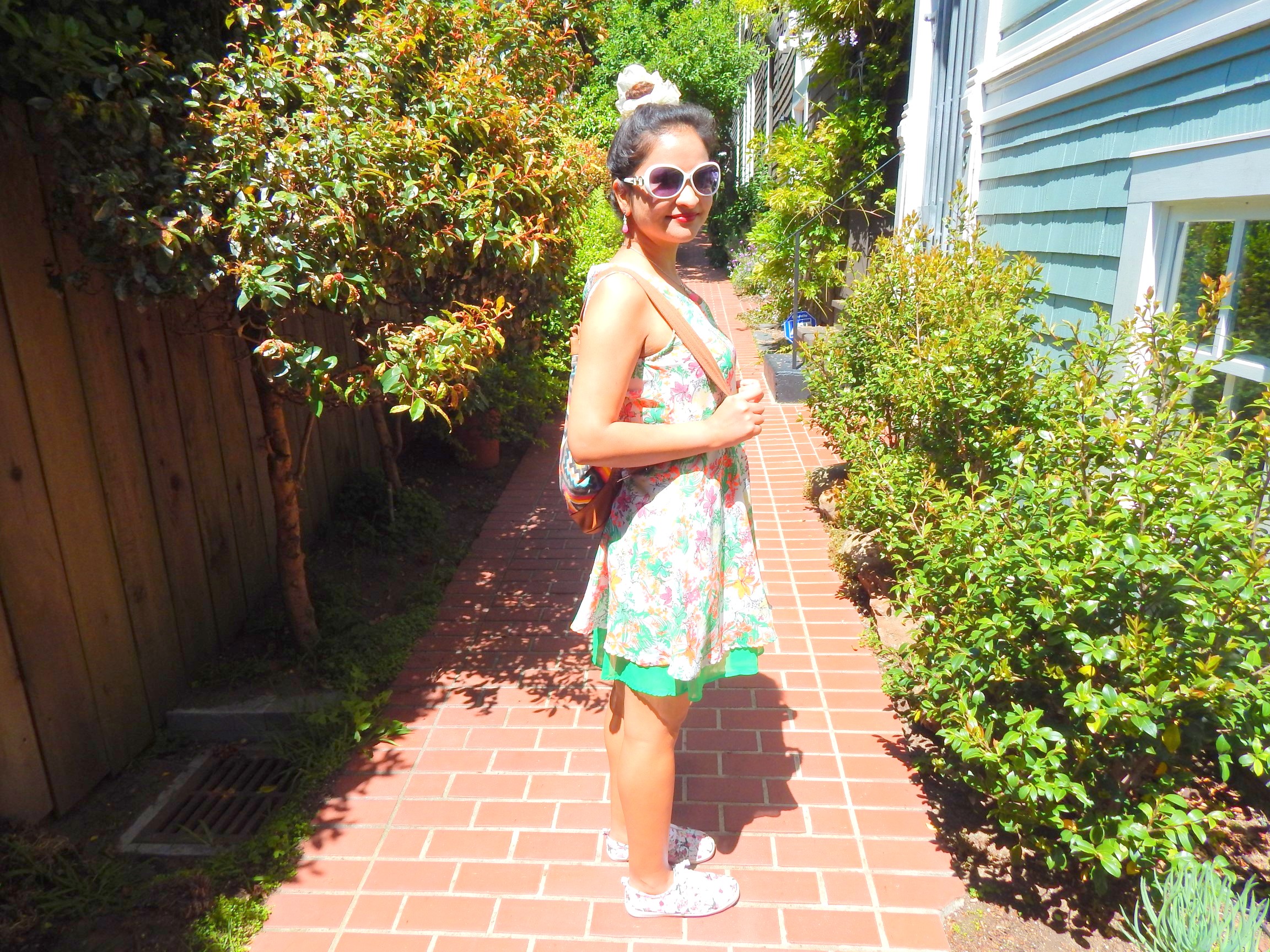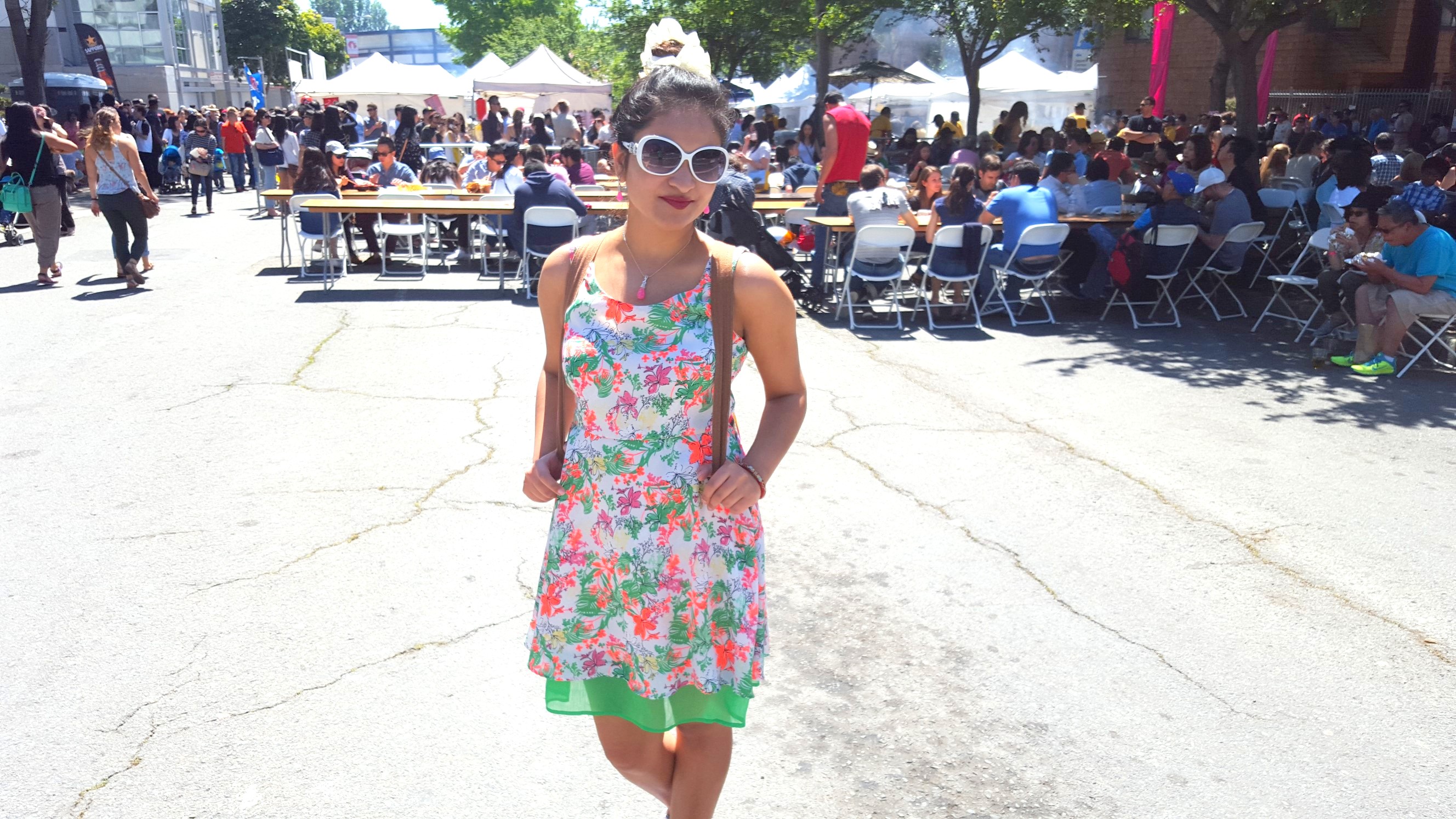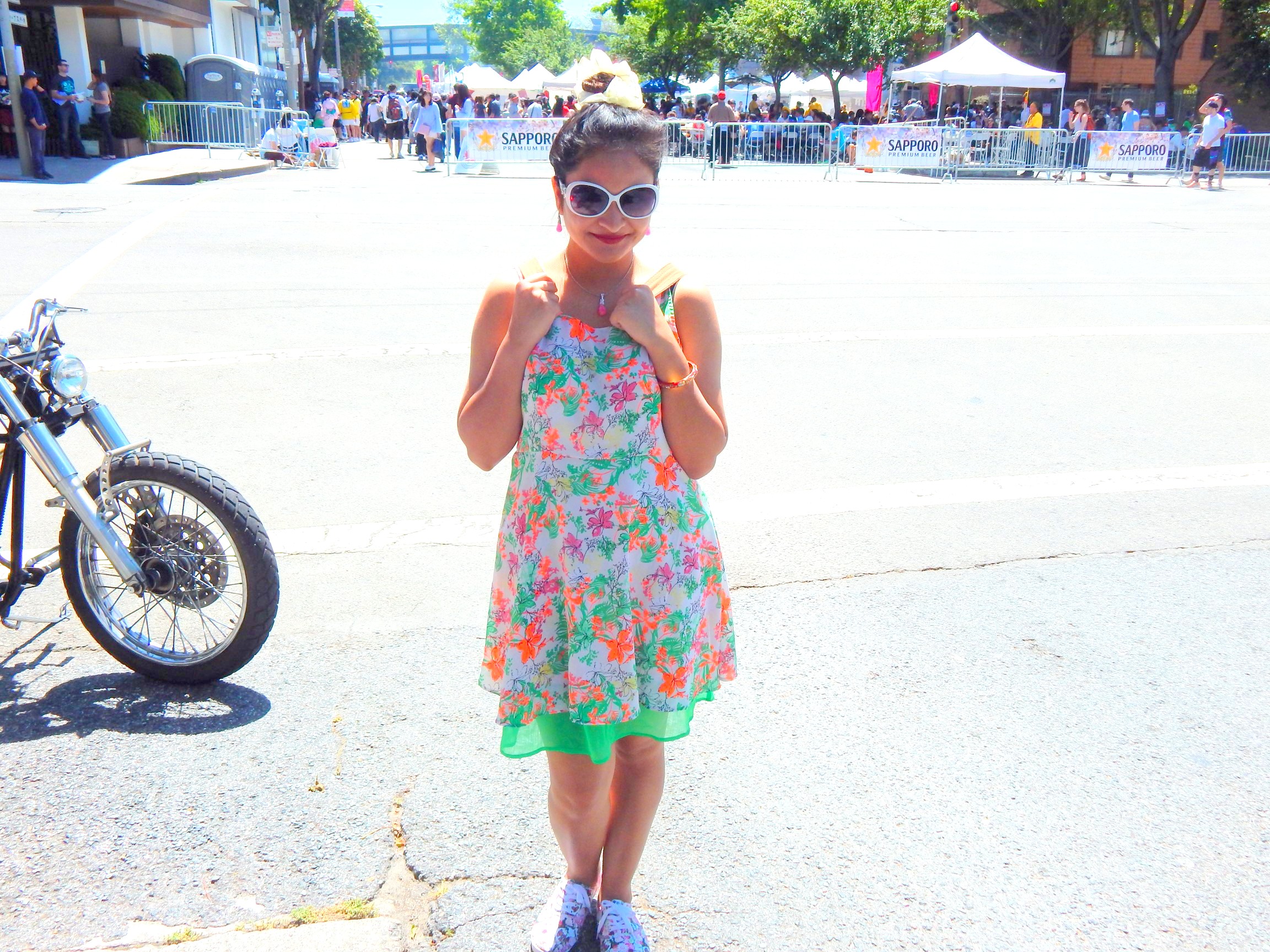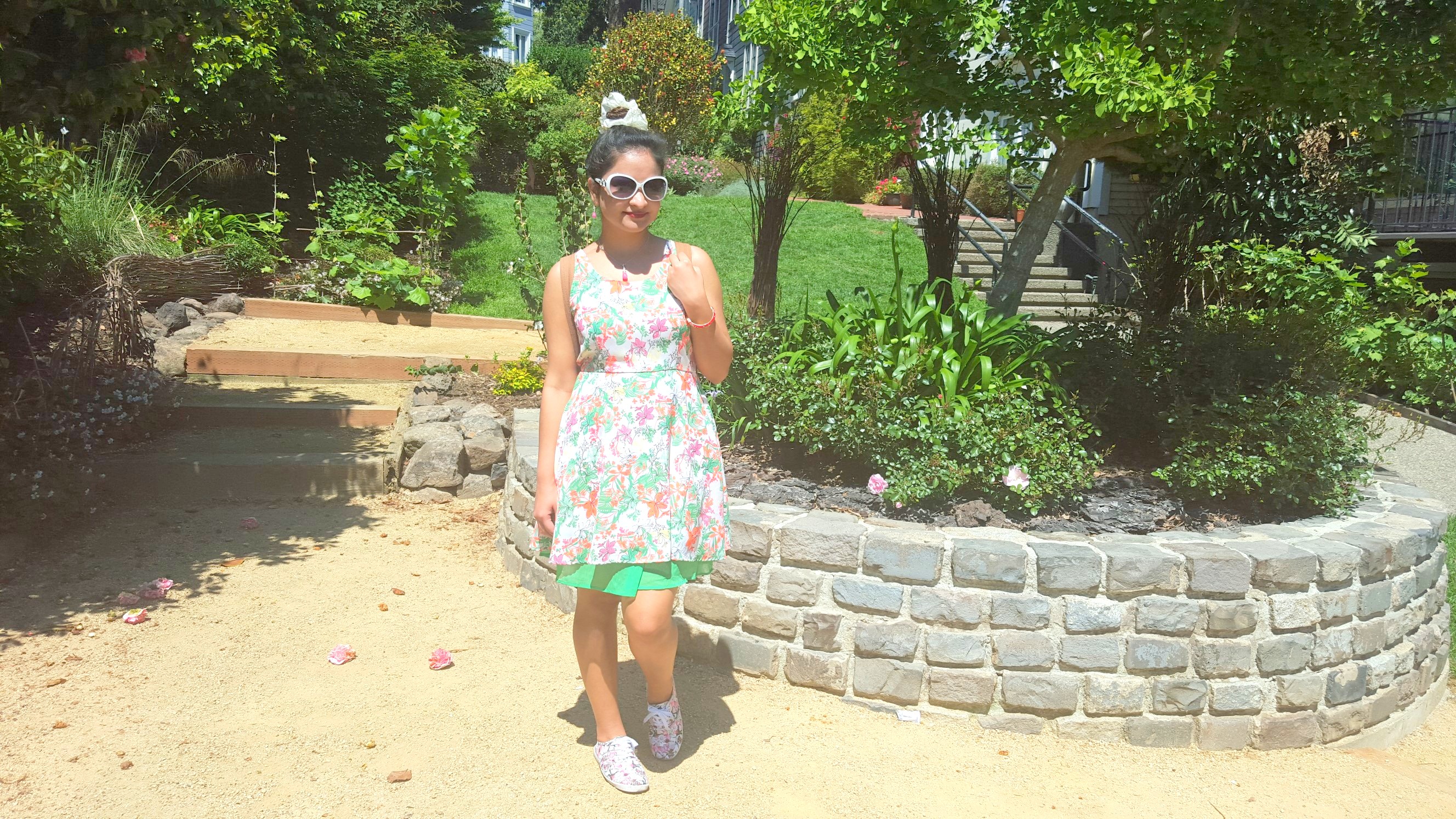 Having lived most of my life in Mumbai city which is always sunny, a sunny weekend in San Francisco is my jackpot! There is no resting or stay back at home for me then and I enjoy each and every second of the sun. Also, sun over here is not as harsh it was in Mumbai city I actually find it soothing here! Remembering that we are headed closer to a long weekend and everyone over here must have already planned something for that weekend, I have my BIG plans of shopping! I am only going away from San Francisco for few hours to do another thing that I love as much as I love this city – Shopping! Back in the days when I wasn't writing SFDesiGirl blog I couldn't even imagine how well these two things go for me. Clothes and Fashion! And SFDesiGirl is the perfect way for me to express my love and passion for these two things. If things couldn't get even better, I am also working for clothing brands and in a way learning more about clothes, styles and what's in trend, can't stop smiling thinking about it!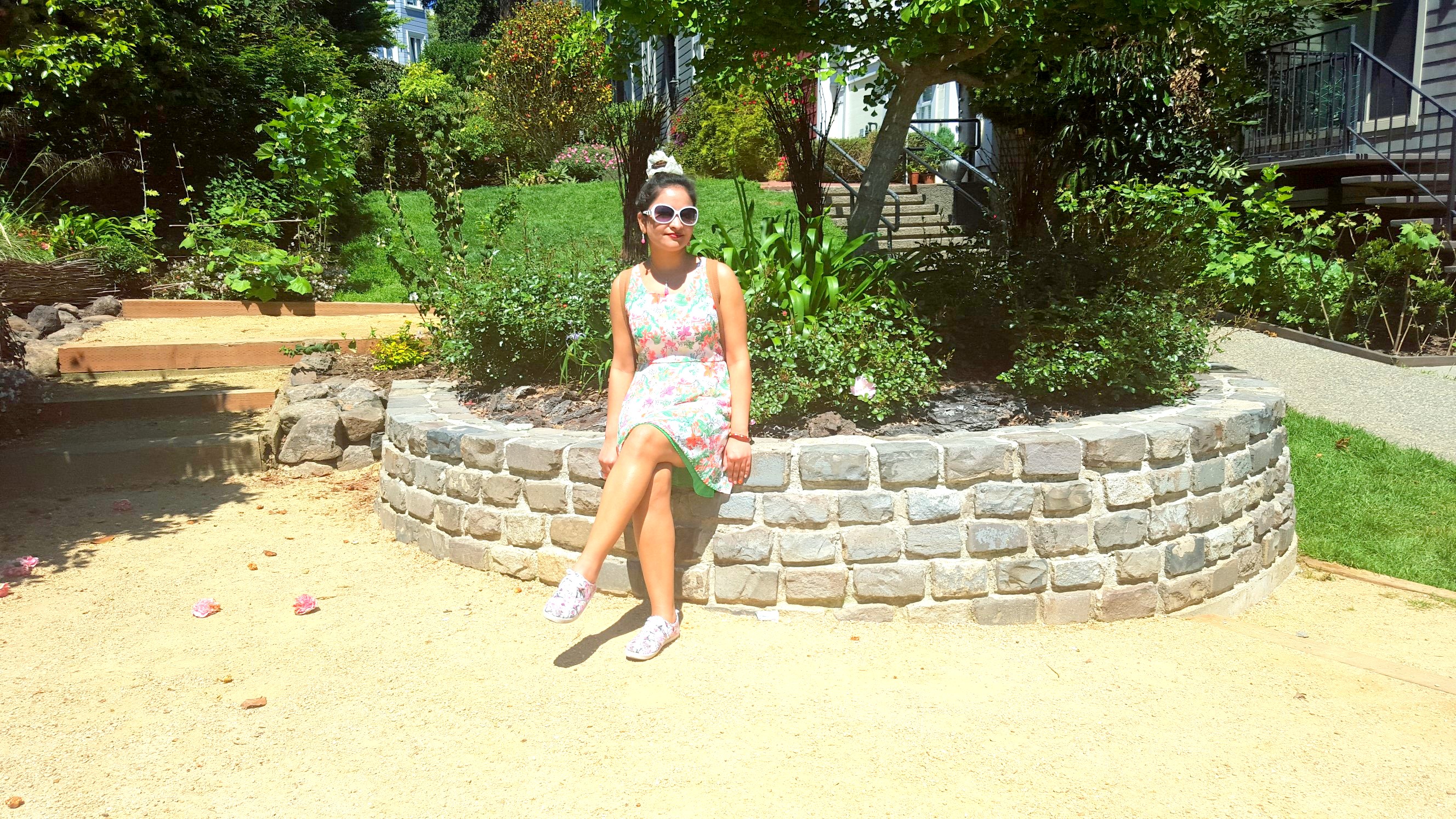 My Chai is so cold now which reminds me I have been writing this blog for a long time now. I love the fact that I can really go back to past and my happy/fun time, re-live it which writing about it. SFDesiGirl makes me realize that life is good as this is a record of the best times of my life and looking at my blog posts (I post once in every week) I know that I have had/am having many best times! Can't drink another sip of my cold chai so I will sign off for the day and shut my laptop for today ( which is also on low battery, if I don't shut it now its gonna turn off anyway!). Meet you all in my next blog, stay connect with me on SFDesiGirl social media until them.
-Love,
Pratibha
Leave a Comment Here
comments