This is how my Christmas in San Francisco looks like – Part 1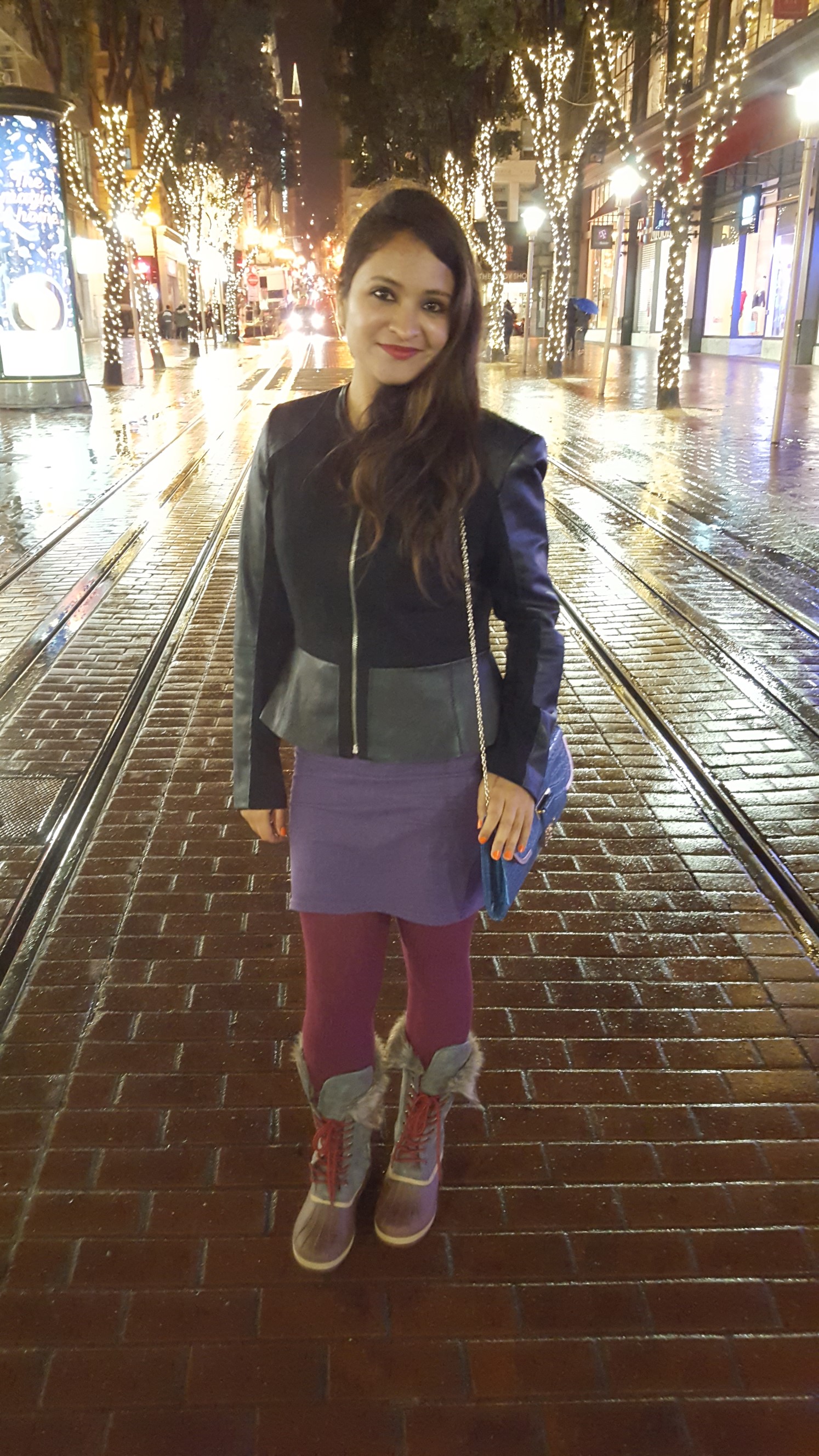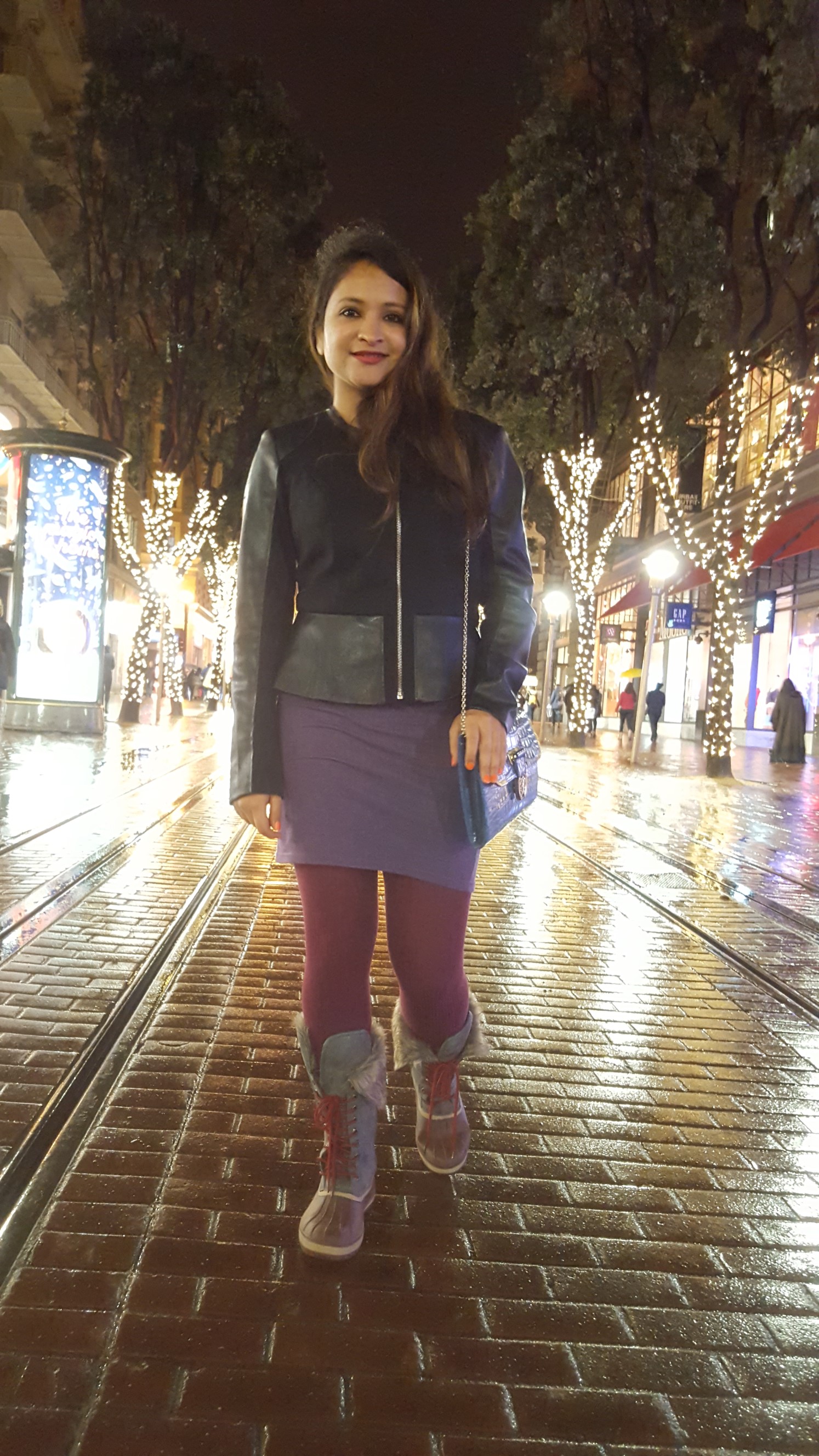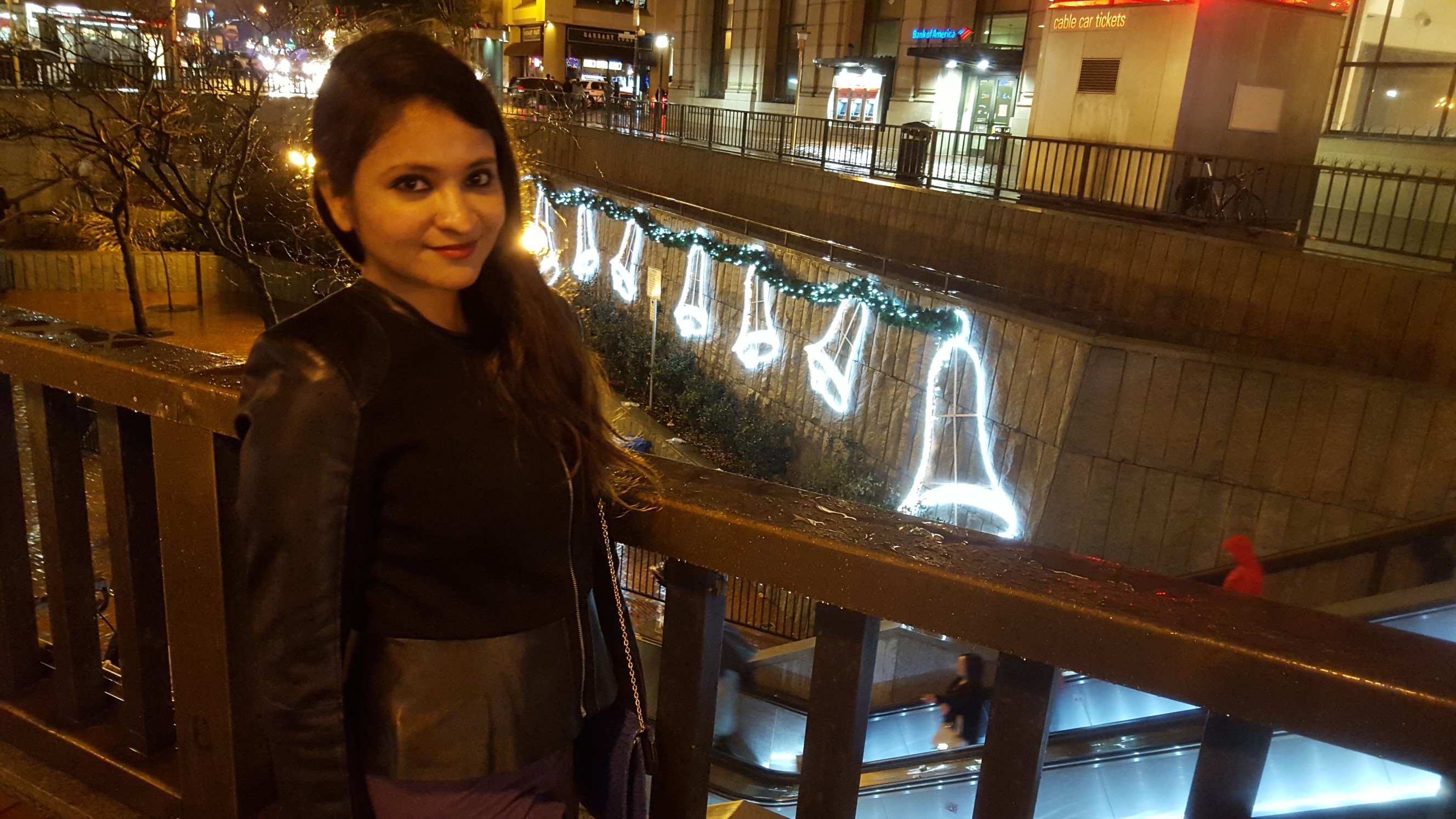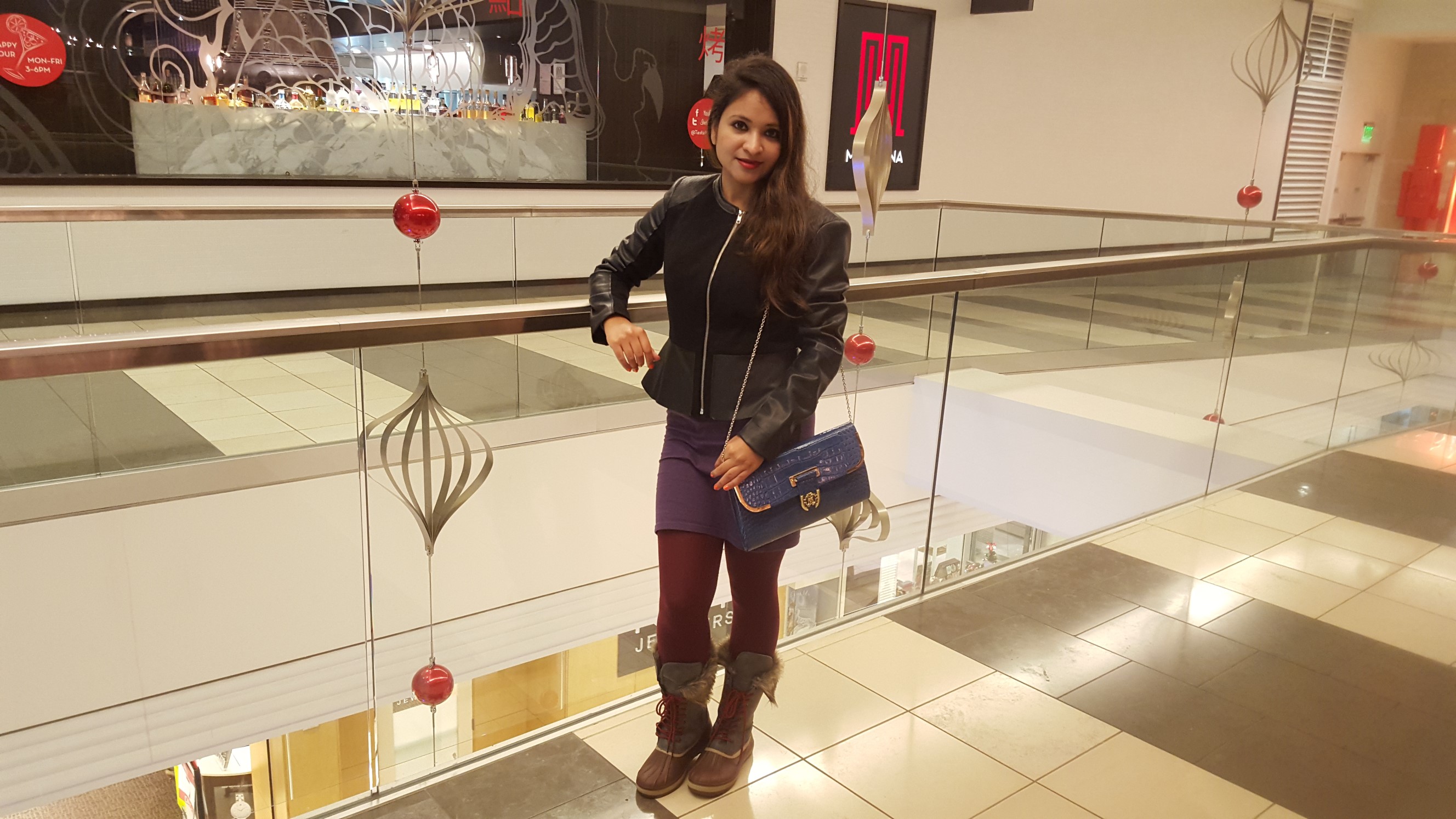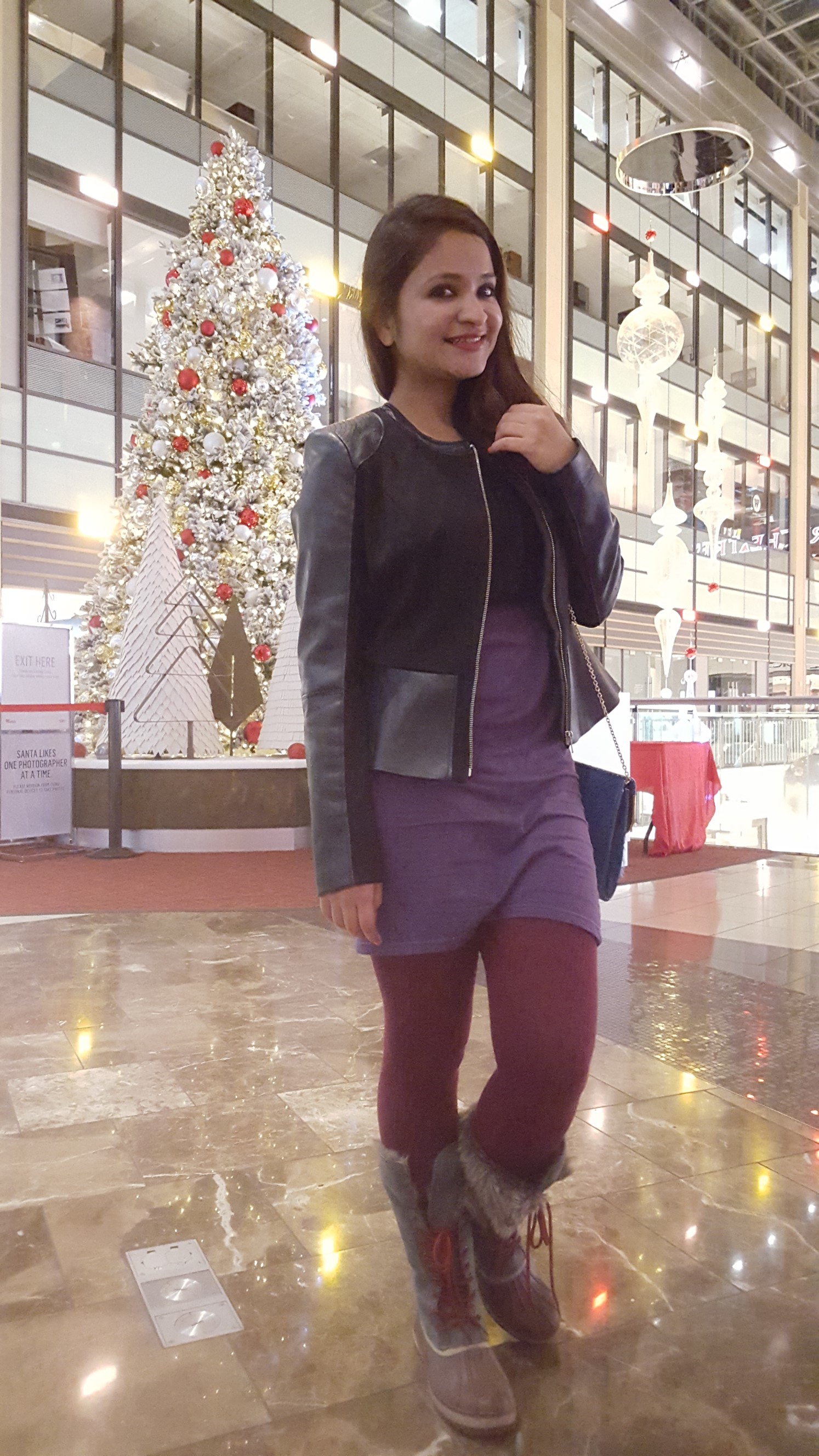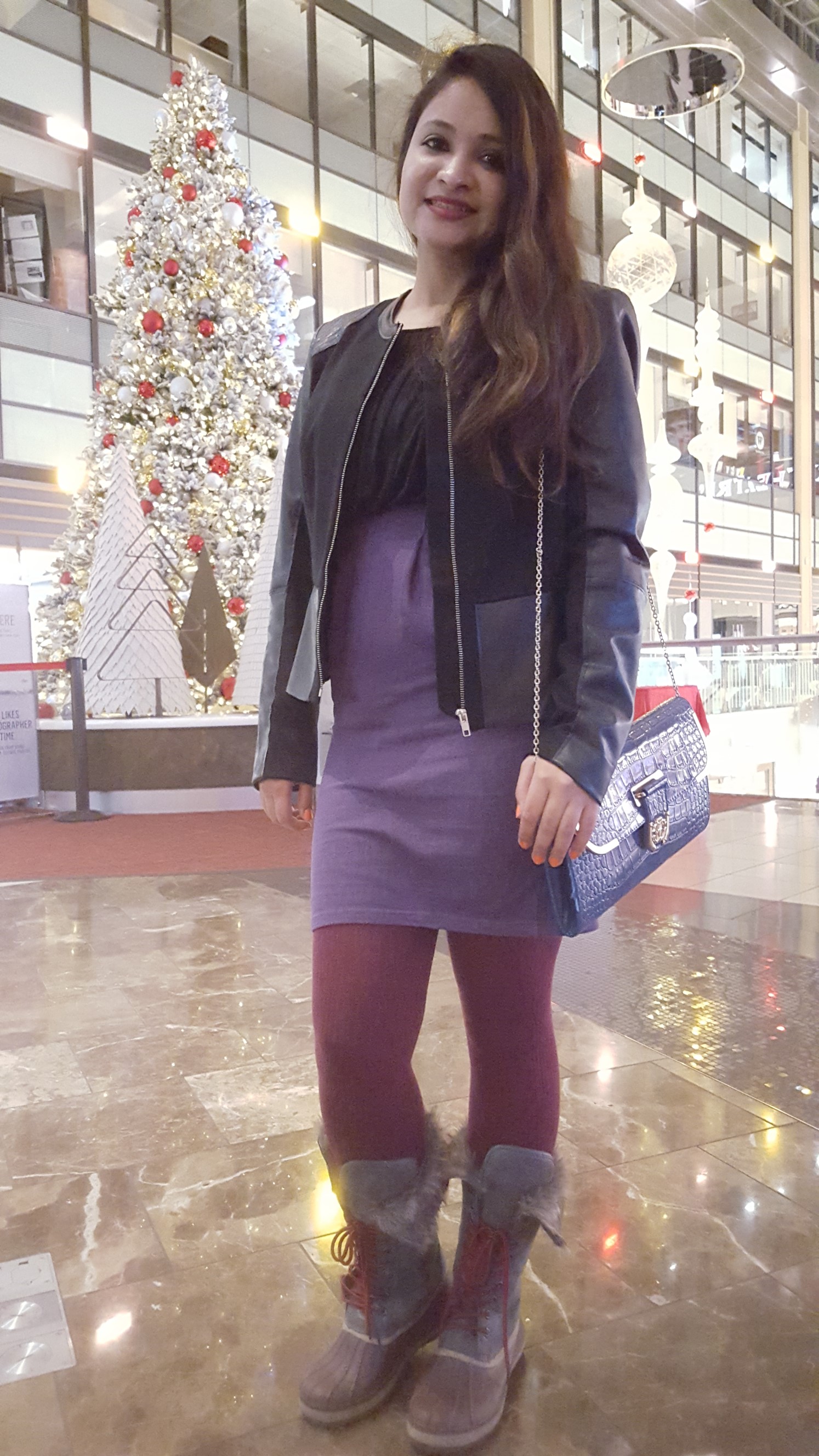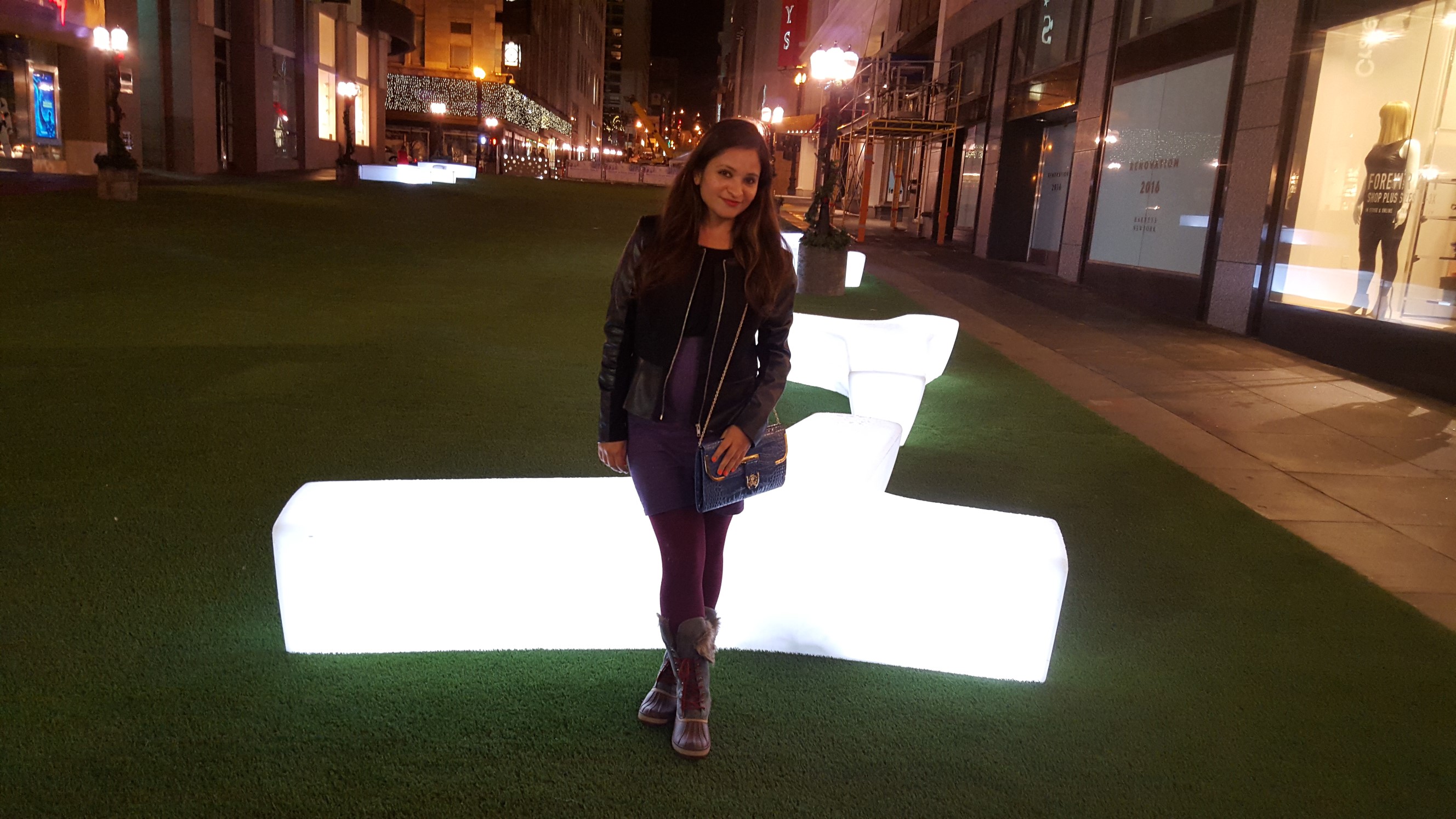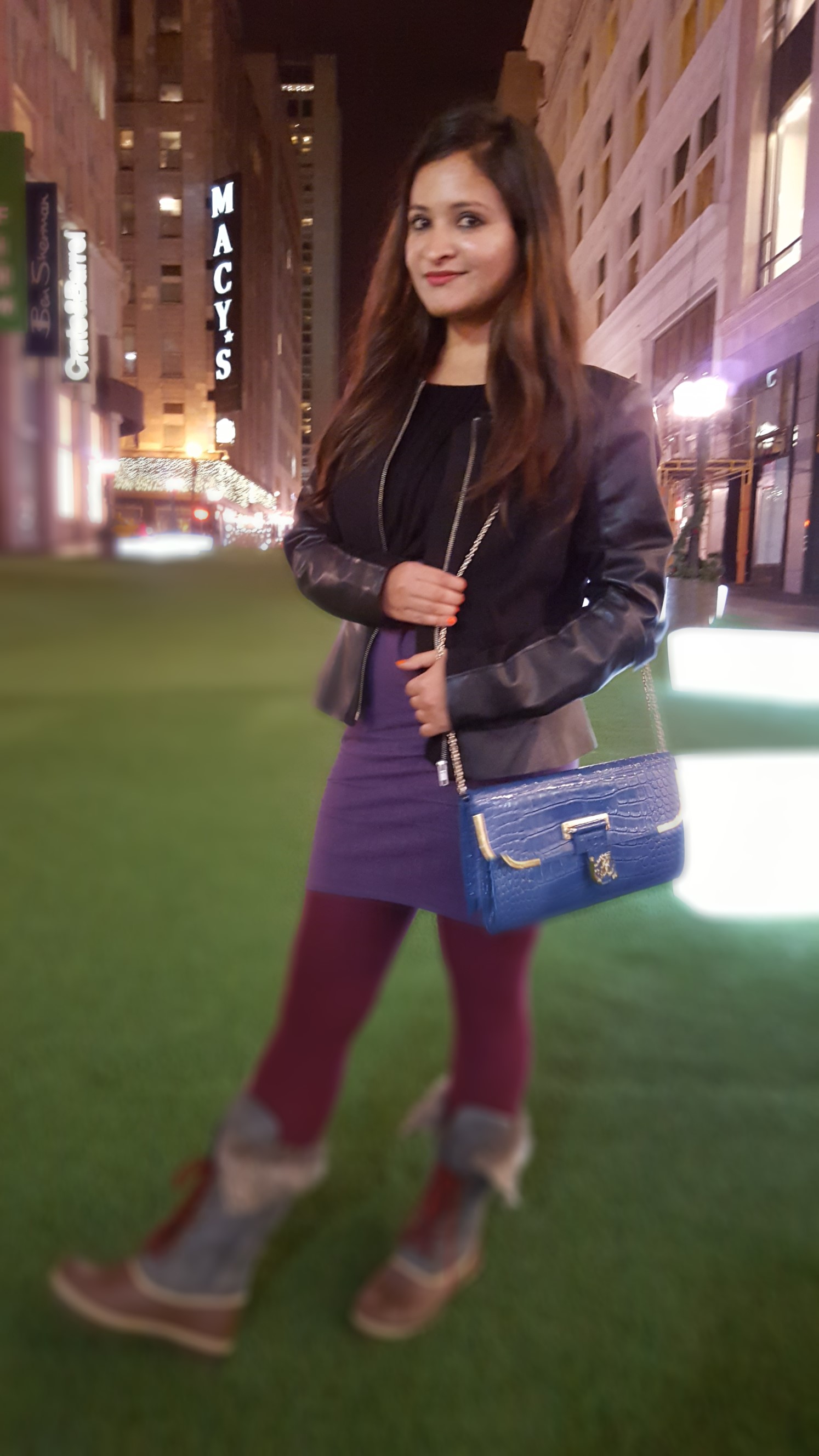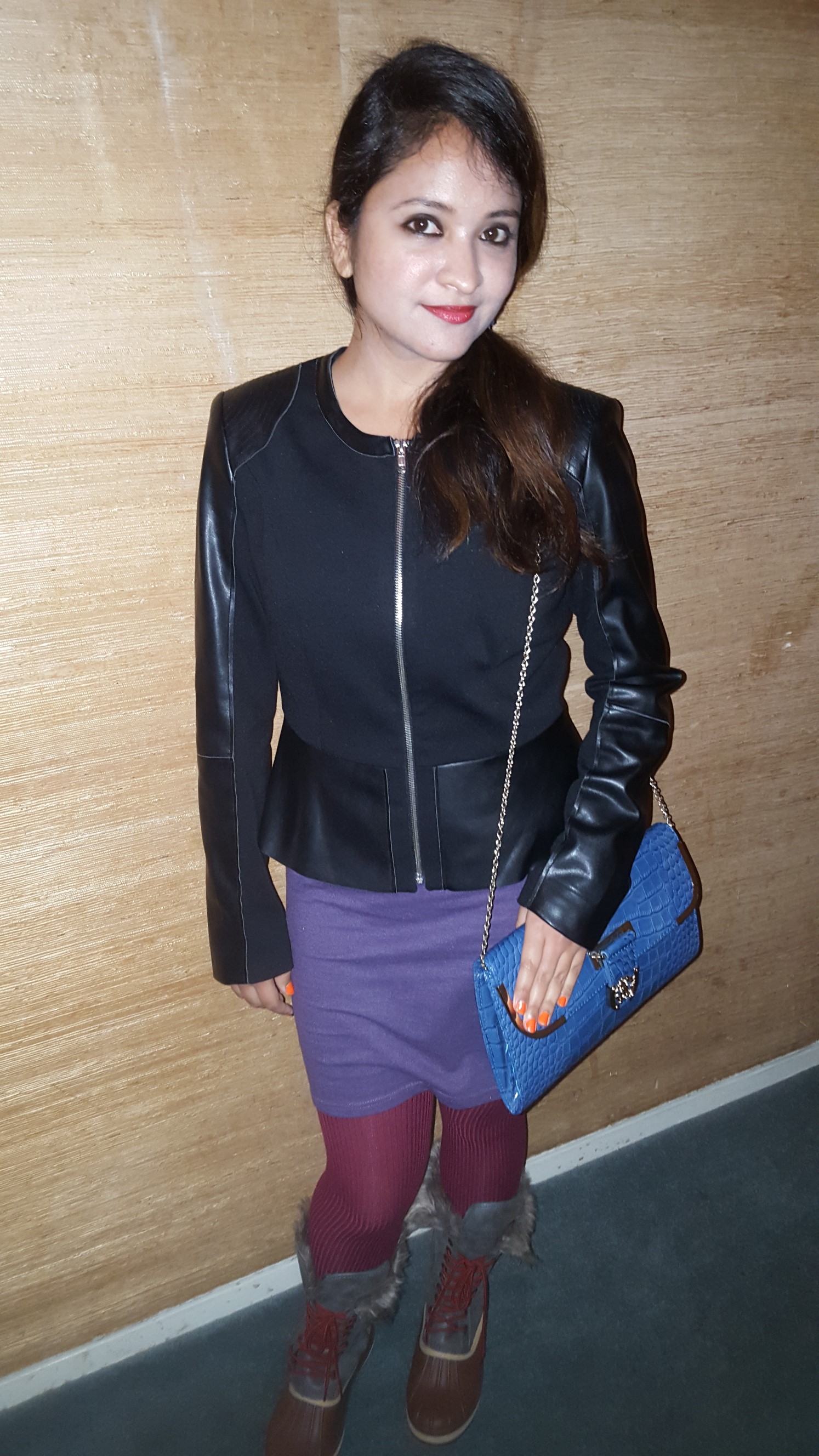 Headline of this blog sounds funny to me as I called it "part 1" like a movie or series of a show but, had too! I have no idea how to express the joy of Christmas in the air of this beautiful city so I decided to cover it in parts.
If you are not new to my blog, you must be in love with San Francisco like I am and you probably know that this city is gorgeous every day. But, the vibe on this month of the year is something else and something that your Fashion Santa had to cover for you all! Most of the people have their houses decorate with lights and Christmas Tree, offices are decorate, malls, streets, buses and even some of the train stations out here are full of jingle bells and lights. If you are planning to visit the city, December is the best month unless you are fine with the cold weather. When I say cold, it's barely below 50 degree Fahrenheit so that should be bearable with a jacket for you.
We took these pictures couple of days back when I was in downtown to watch the most impressive movie of the year – Bajirao Mastani. And, I was all excited as it was my very first Bollywood movie in San Francisco city! Yes, I have been here since a while but living away from India I don't get much updates on Bollywood movies unless my Indian friends tell me about it. I came to know about Bajirao Mastani because I follow Deepika Padukone on Instagram and well, once in a while I also read Bollywood news :p
As I reached the movie hall after taking plenty of street pictures for Christmas, I noticed so many Desi's/Indians around and I knew that I am not the only one who read all good about the movie. Here is a short review for Bajirao Mastani:
Amazing work on the set, story-line, dialog and picturization. This is one of the movies that make you believe that we don't need to copy western cinema to make good Bollywood movies. Besides, all three actors – Priyanka Chopra, Deepika Padukone and Ranveer Singh have done a great job. I was dissapointed with unneccessary song and dance of Bajirao AKA Peshva played by Ranveer Singh. Priyanka has as usual done a commendable job and I couldn't imagine any other Bollywood actress playing Kashi better than her. Deepika's role was as weak for me in the end as strong it was in the beginning. In fact, I was disappointed with how the movie concluded. The scene of Peshva fighting in water like a lunatic, Deepika dying on her own, no-one taking the Peshwa to his huge Mehal (instead he was left in a tent while he was in a super bad condition) and several other things were so disappointing that I don't wanna think about them. Also, there was a time when I had to ask myself if I am watching Devdas due to the similarities between two movie. I thought Bajiorao Mastani is a great movie that could have remained great if the script writer hadn't spoiled the ending.
Overall, I enjoyed my movie and San Francisco Christmas lights. How are you celebrating Christmas this year?
Leave a Comment Here
comments