My Latest Summer Look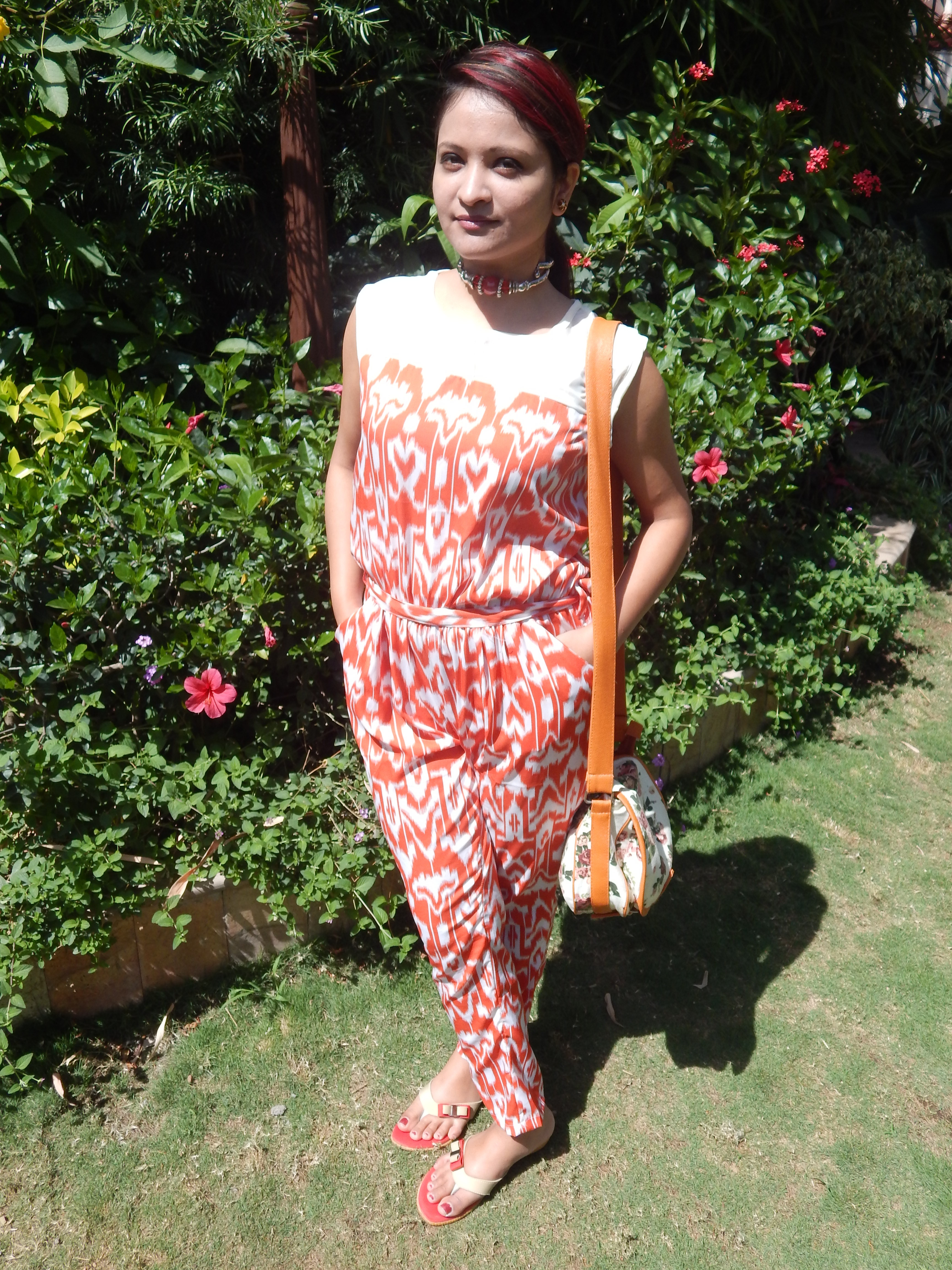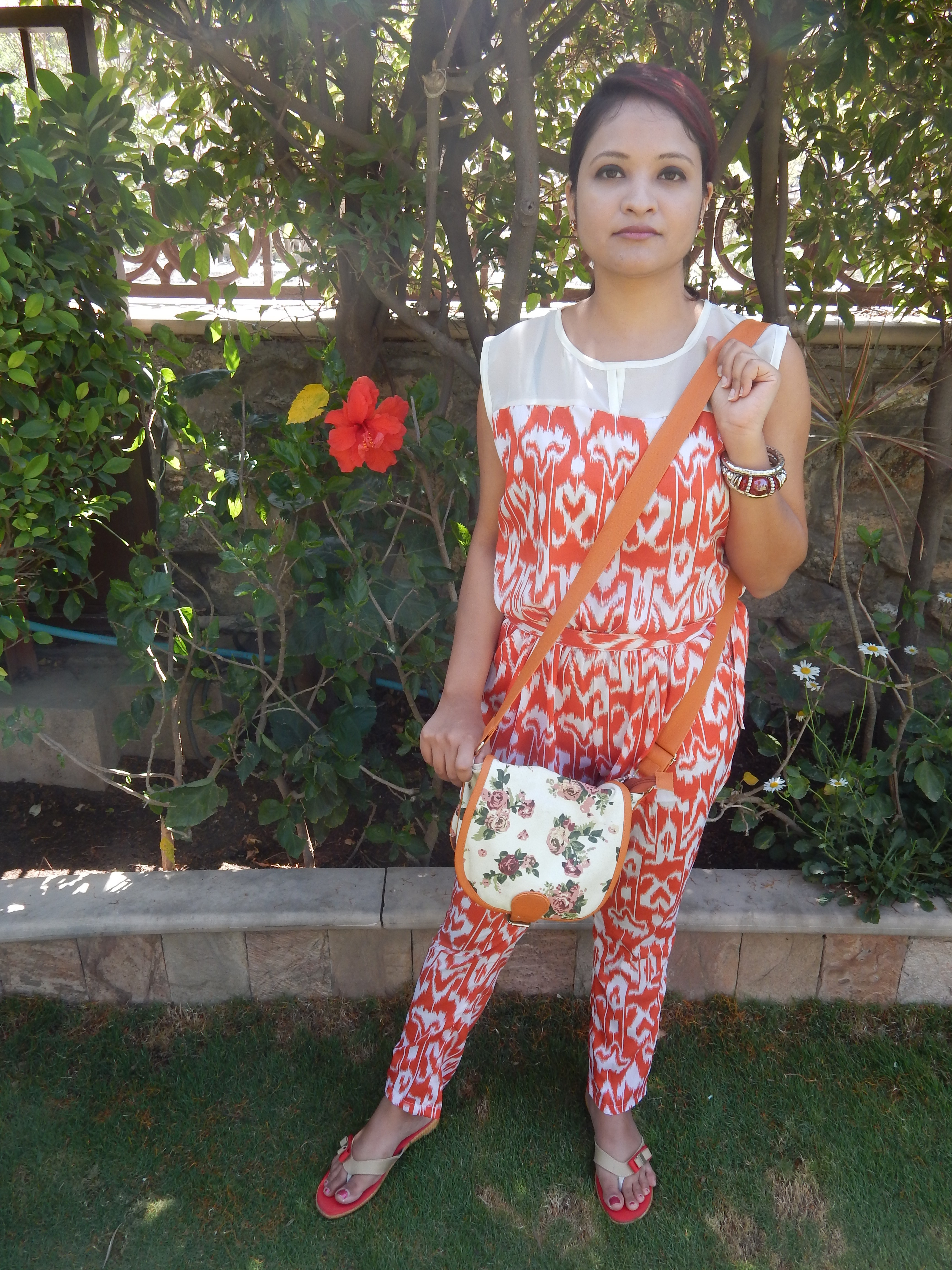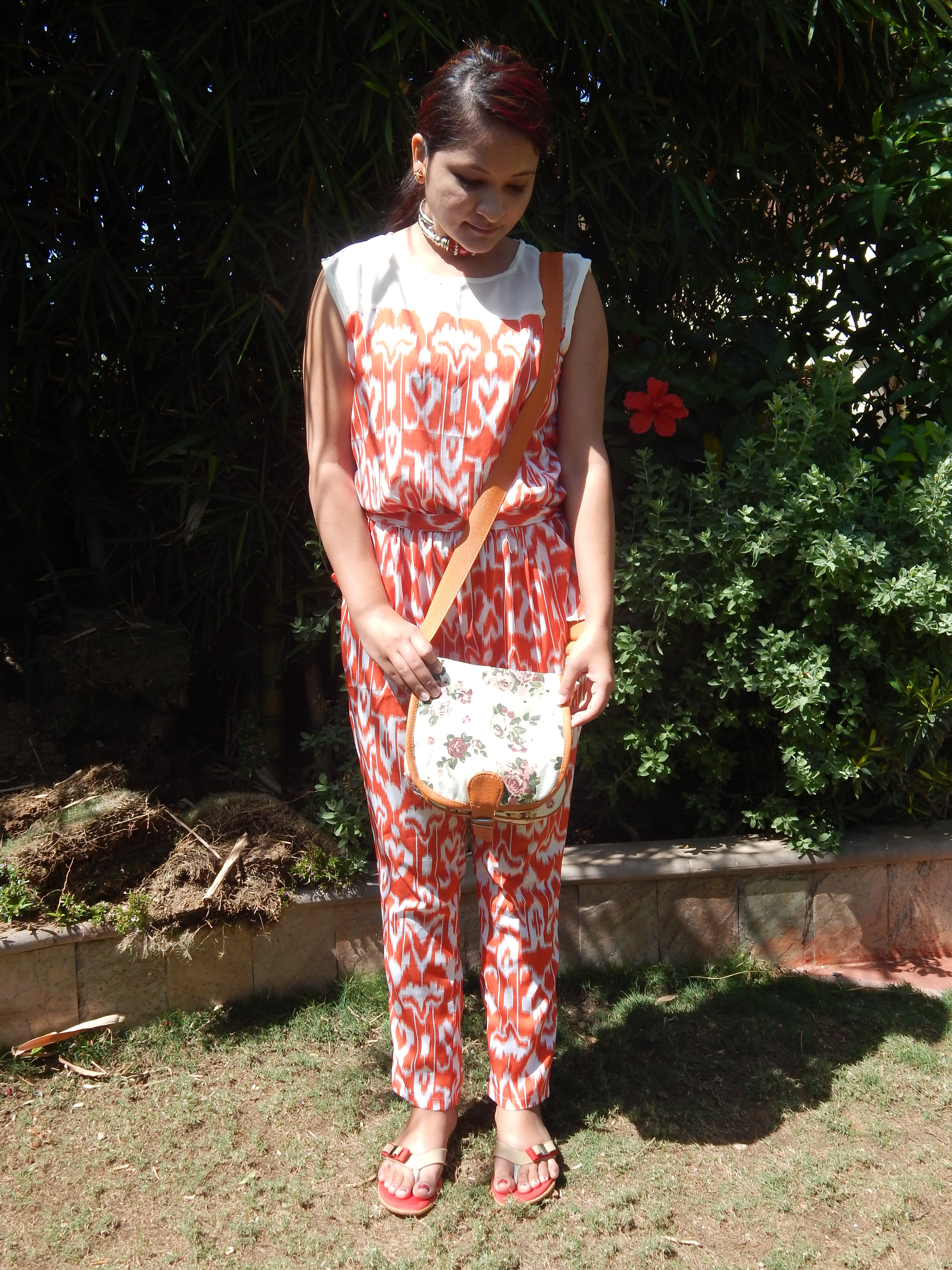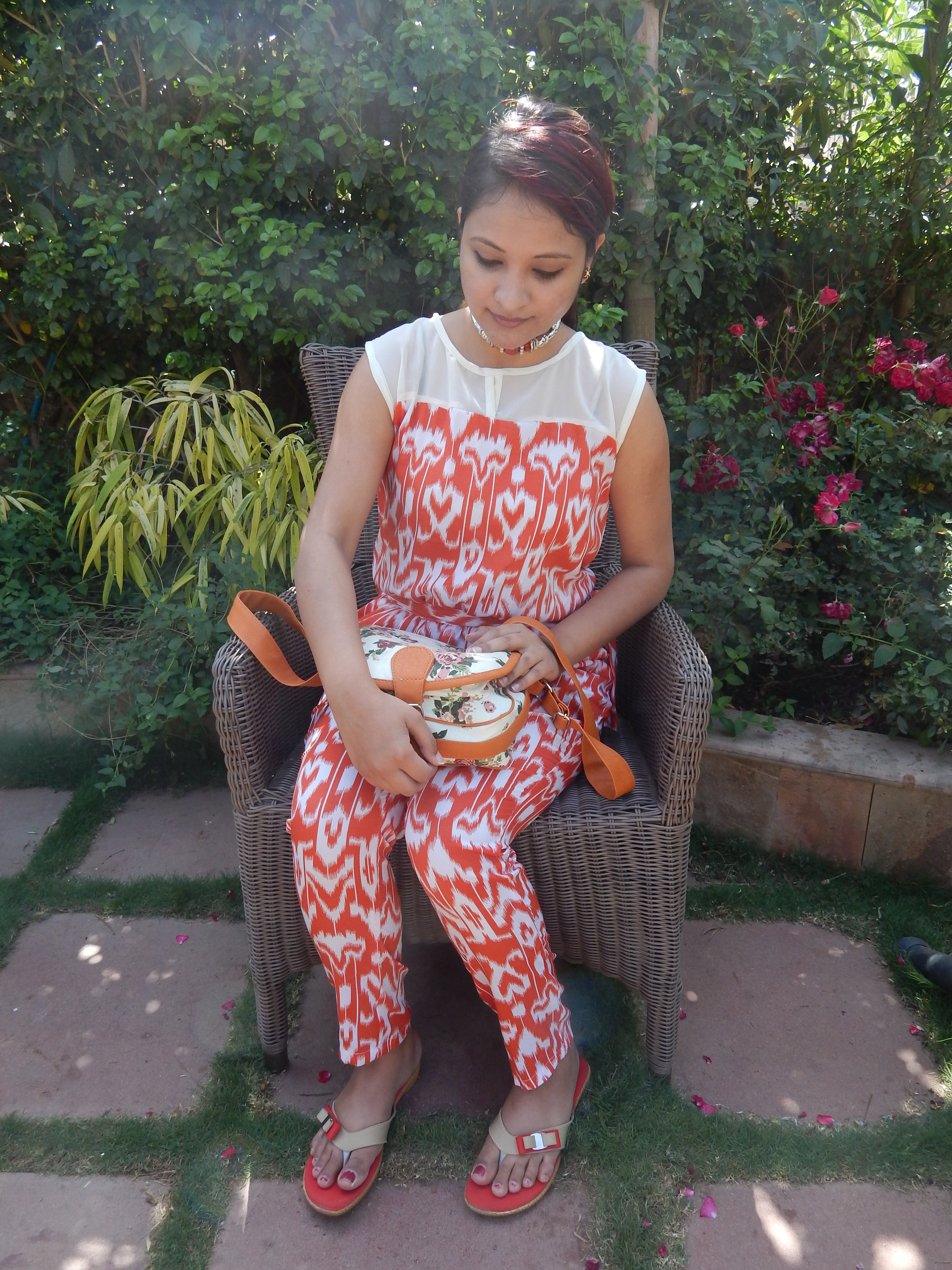 Indian summer is mostly tiring, exhausting and dehydrating! Stepping out in that strong sun is not only a challenge but also requires preparations like covering your skin with a good Sunscreen, carrying a bottle of water and so much more that we forget to concentrate on right summer outfit. I personally am a very active person throughout the day and sun doesn't stop me from heading out but, I make sure I am prepared to fight the heat!
Orange is a trendy color for me and I love to use it on a bright day. So this summer, I tried to match my Orange Jumpsuit with few accessories and a sling bag. Jumpsuit is a good way to protect your skin from the sun and Orange is the perfect bright color that will reflect sun rays. Since we are talking about summer heat, make sure you wear a baggy jumpsuit that will make way for air in between clothes and your body. With a jumpsuit, you can also go nude on accessories so that is easy as you don't have to worry much to look good on a sunny day. I bought that orange necklace cum bracelet from Mount Abu and I had to try it out with in this look. Best thing about this accessory is, you can wear it on your neck or even hands! I would prefer to wear it on neck for a fancy look and on my wrist for a trendy look. Next thing I wanna try is to wear it on my leg! I love such accessories that are multi-wearable. Also, the sling bag I used matches my outfit and will feel light on a hot day.
This is an easy to get summer look so let me summarize its simple highlights so that you don't have tough time selecting your summer dress.
Keep your jumpsuit light and bright: Feel free to experiment with other bright colors like pink, light green, yellow etc and keep your jumpsuit is a little loose.
Little or no accessory: Best thing about this look is you will look at your best even if you don't accessorize the jumpsuit so that you feel free in summer heat.
Open Footwear: One thing that excites me about summers is that I don't have to wear closed shoe or boots! I am wearing a pair of matching flats on that jumpsuit as they are so comfortable and lets the breeze pass on to my feet!
Nude or Little Makeup: Your must make up for this look should be a nice sunscreen. If you want to, add on a light lip-gloss (or just your chap stick) and eye-liner and you are ready to head out.
Apart from these essentials, you can also tie your hair up while travelling. Comfortability is the most important accessory in looking good and when the temperature is up; you don't wanna mess on clothes/makeup. So keep it simple and stay hydrated to enjoy the summertime.
Leave a Comment Here
comments