This is how my Christmas in San Francisco looks like – Part 2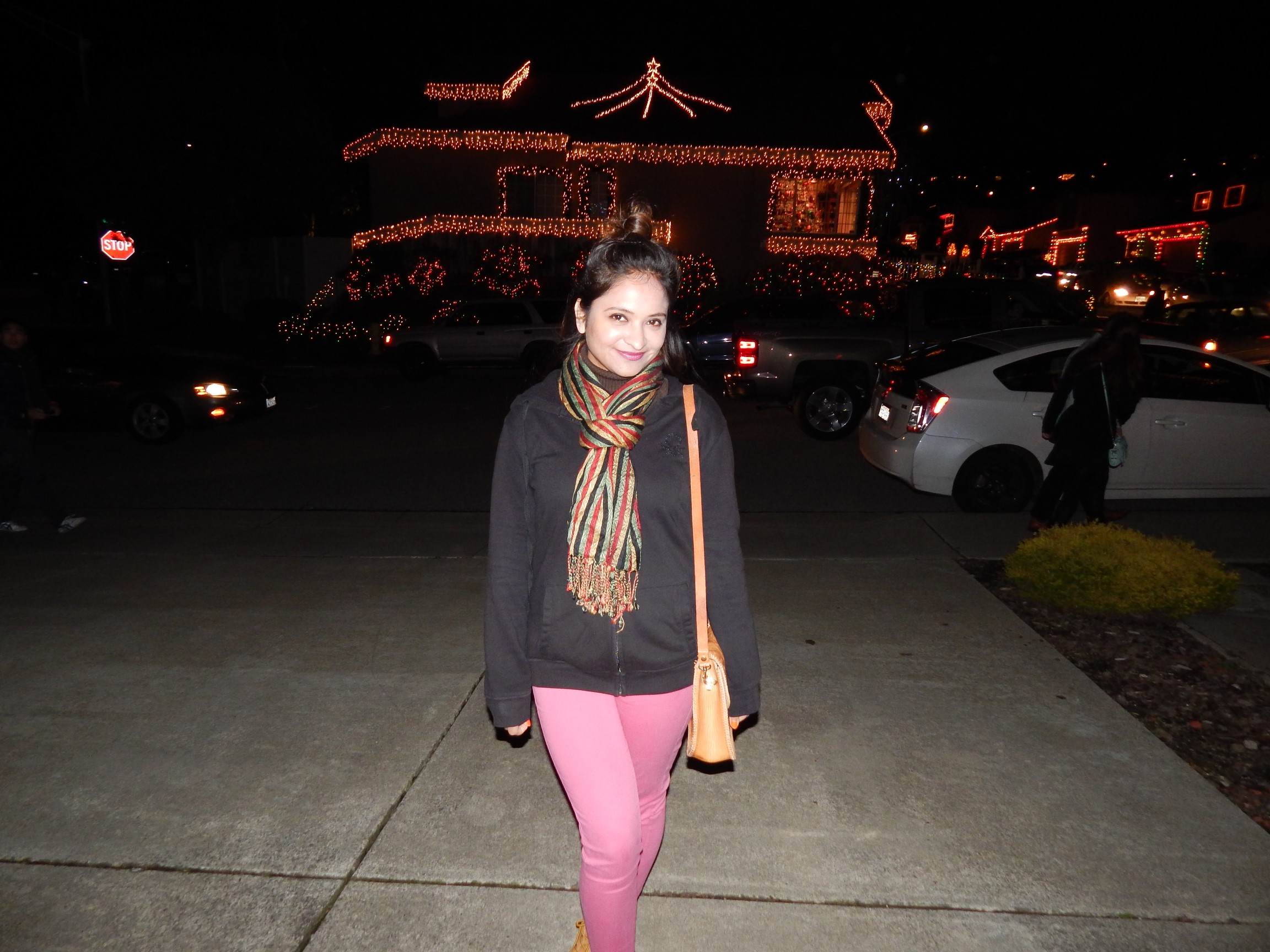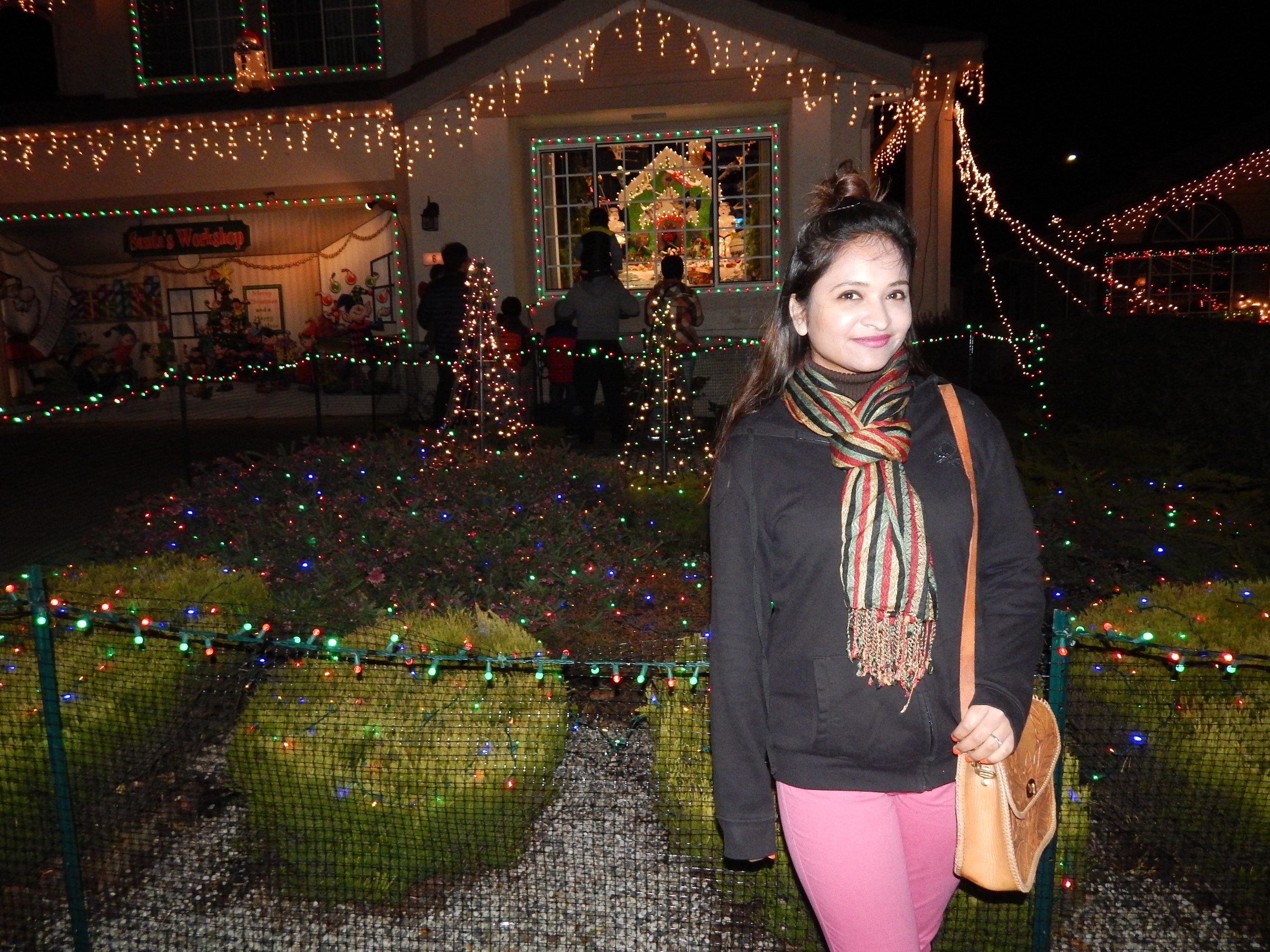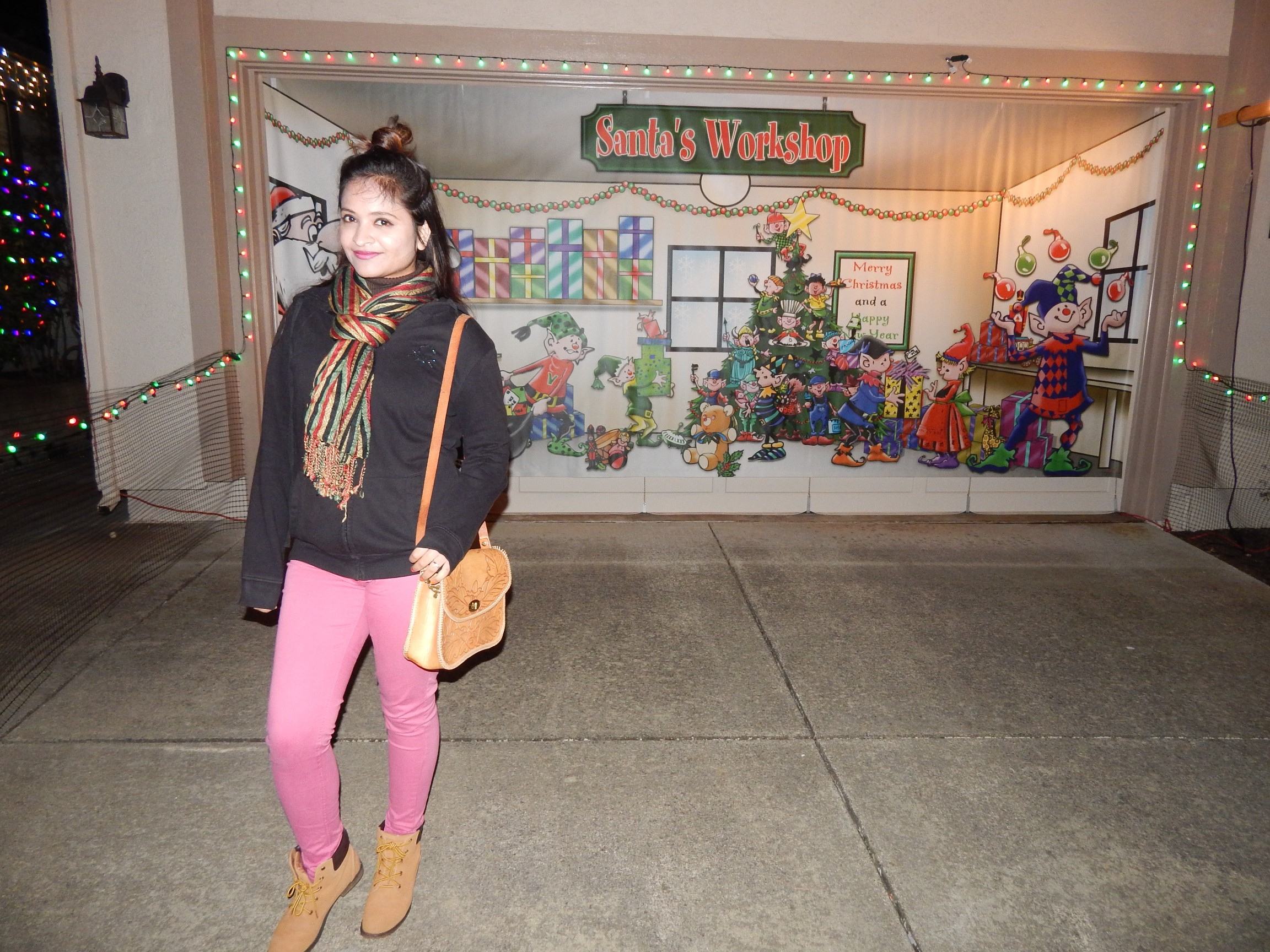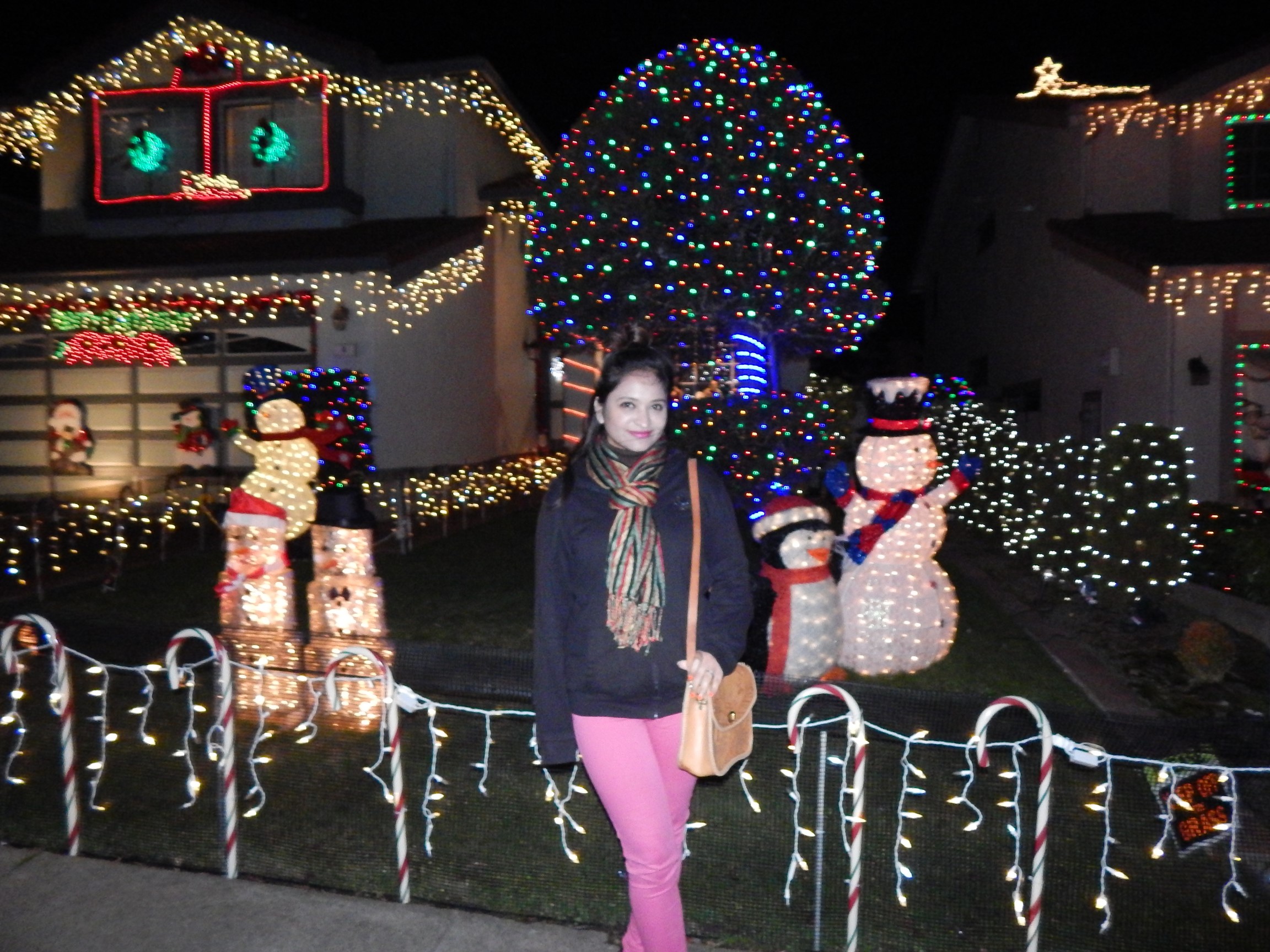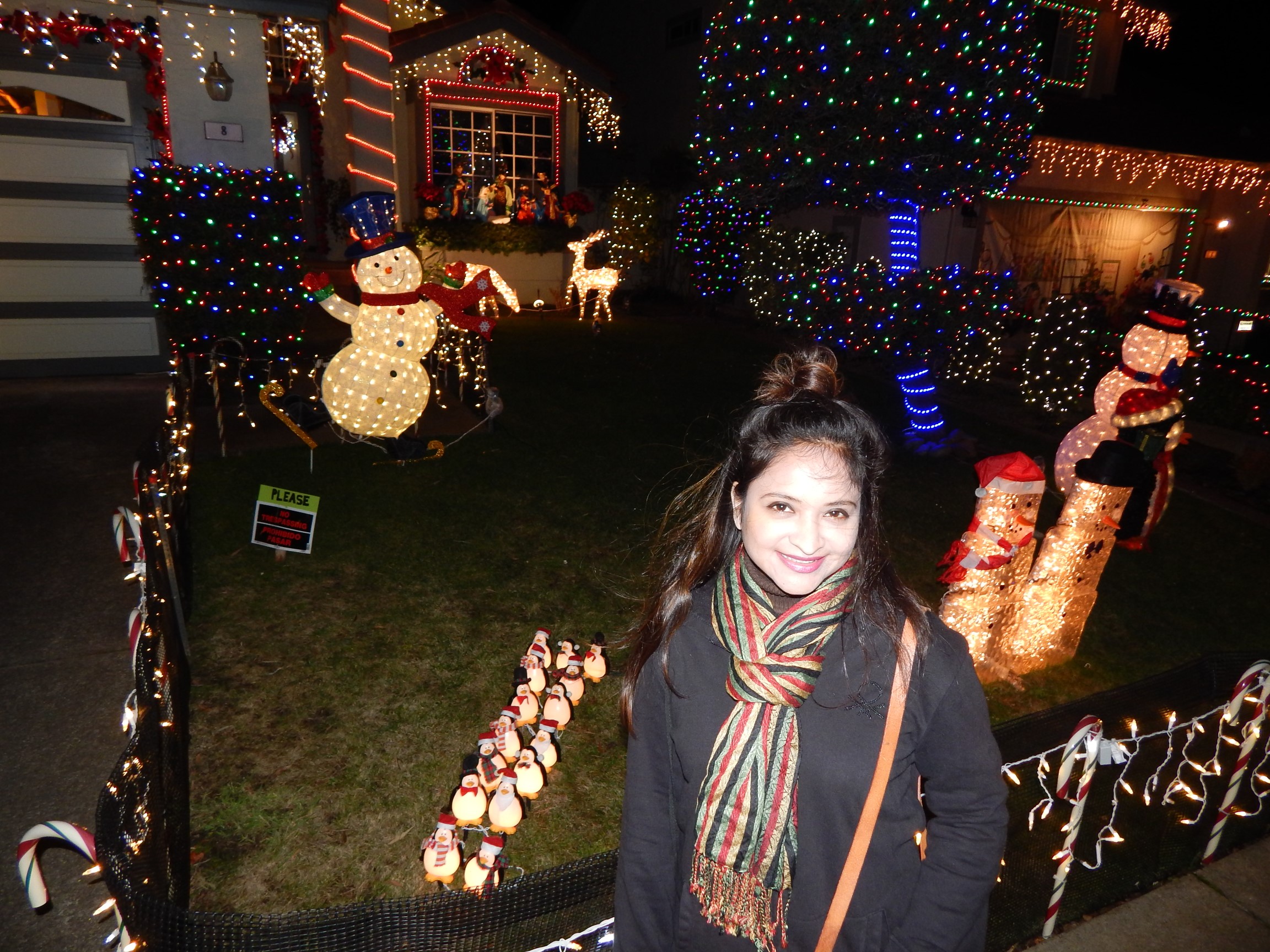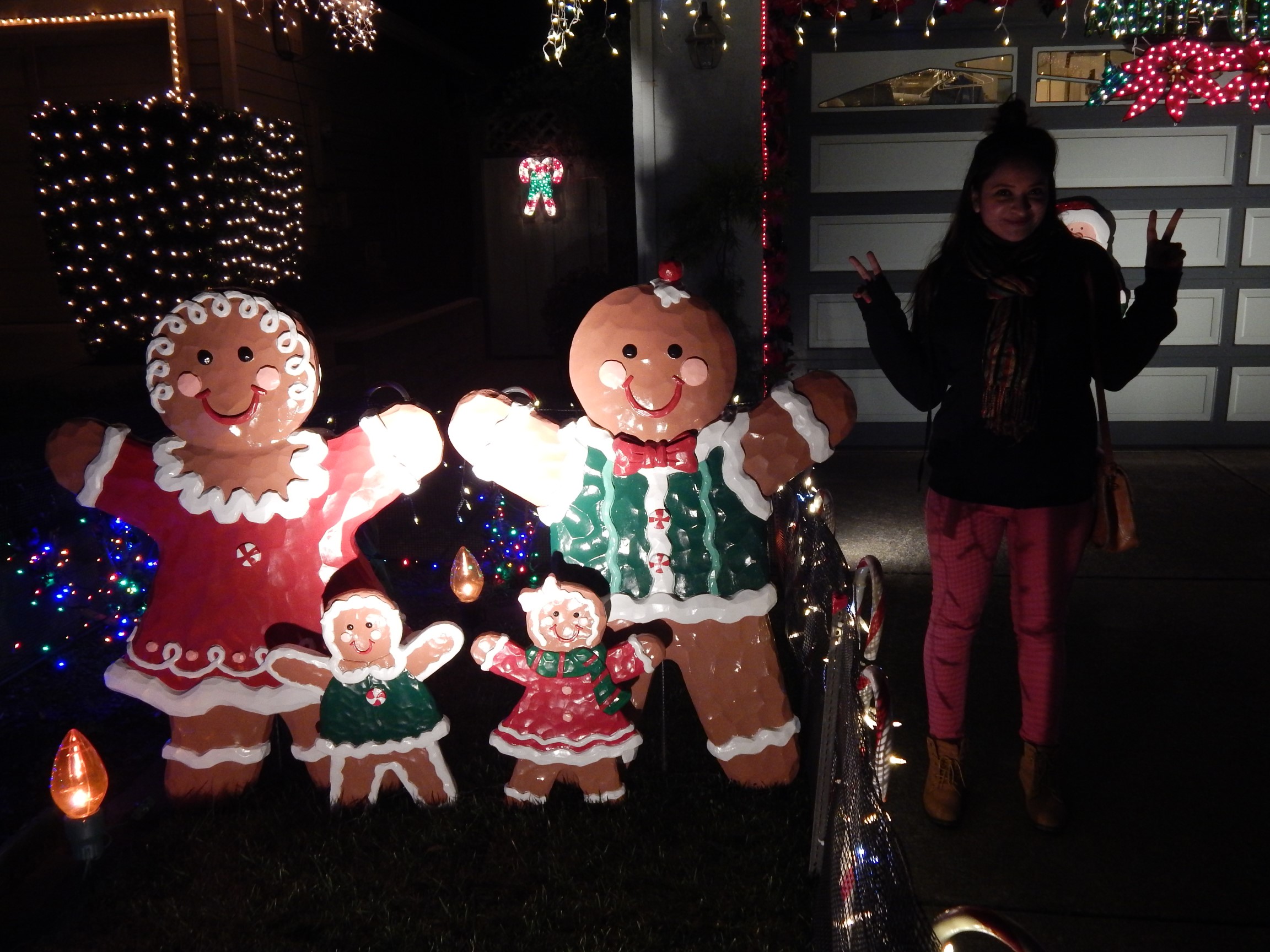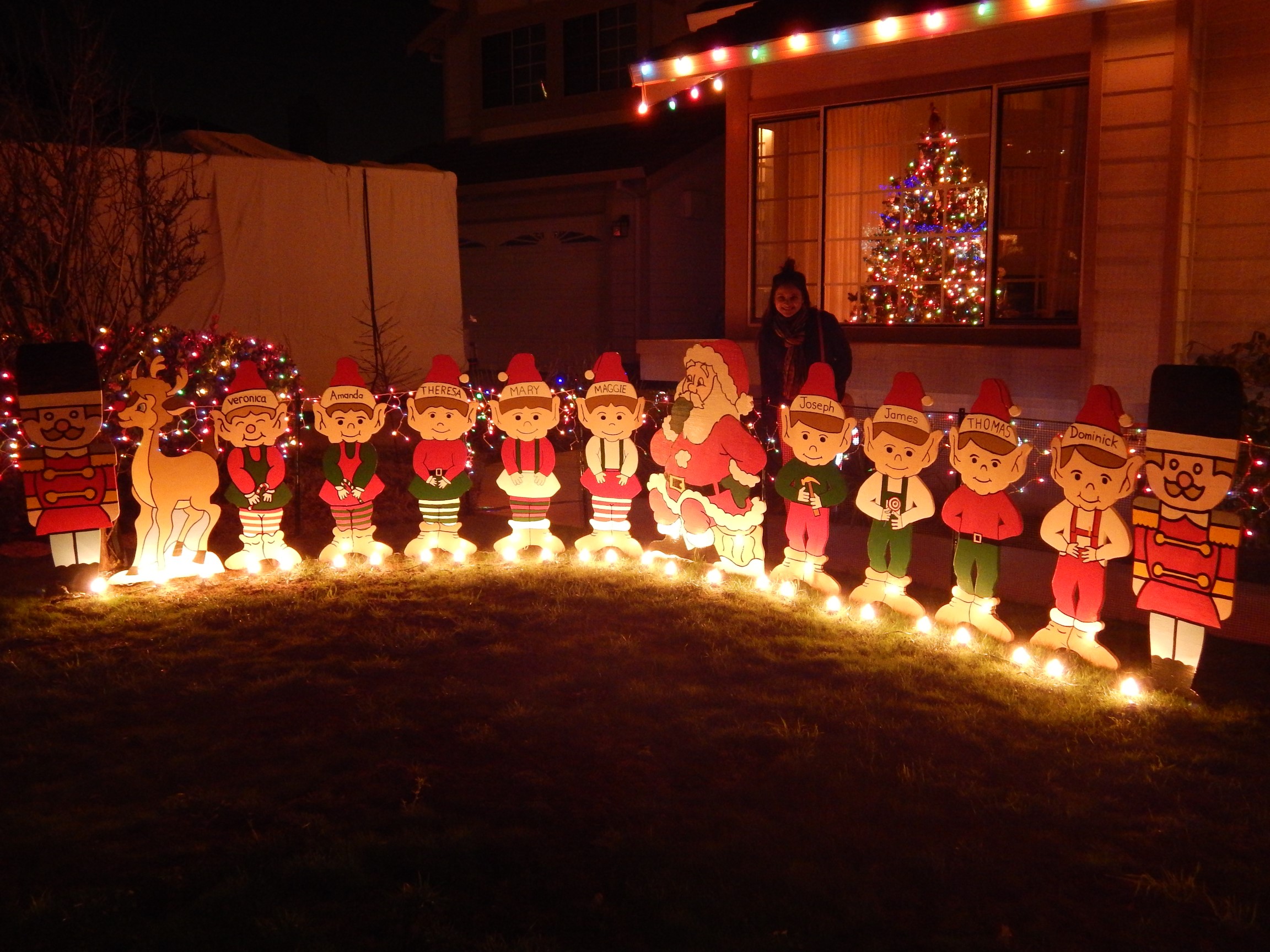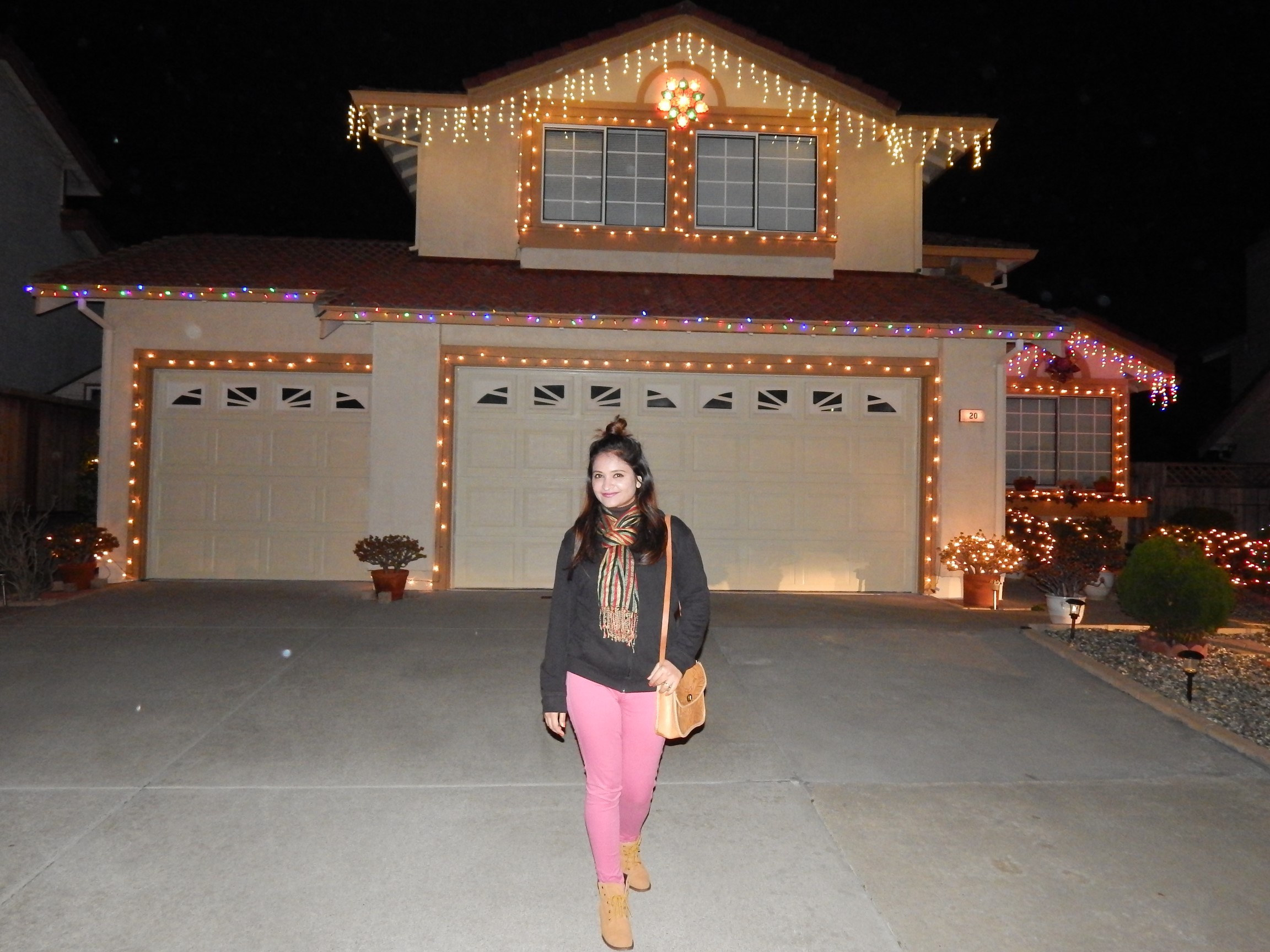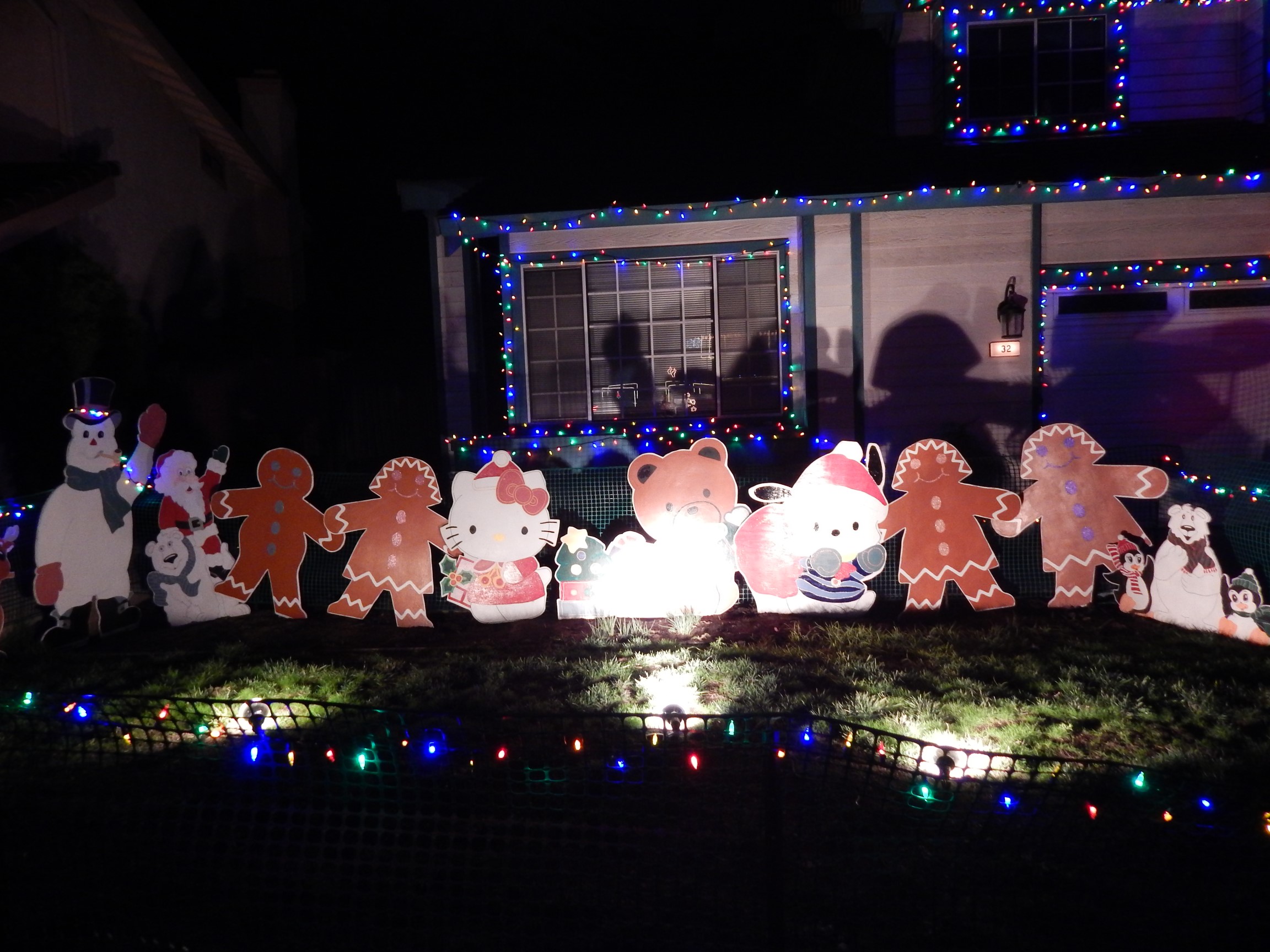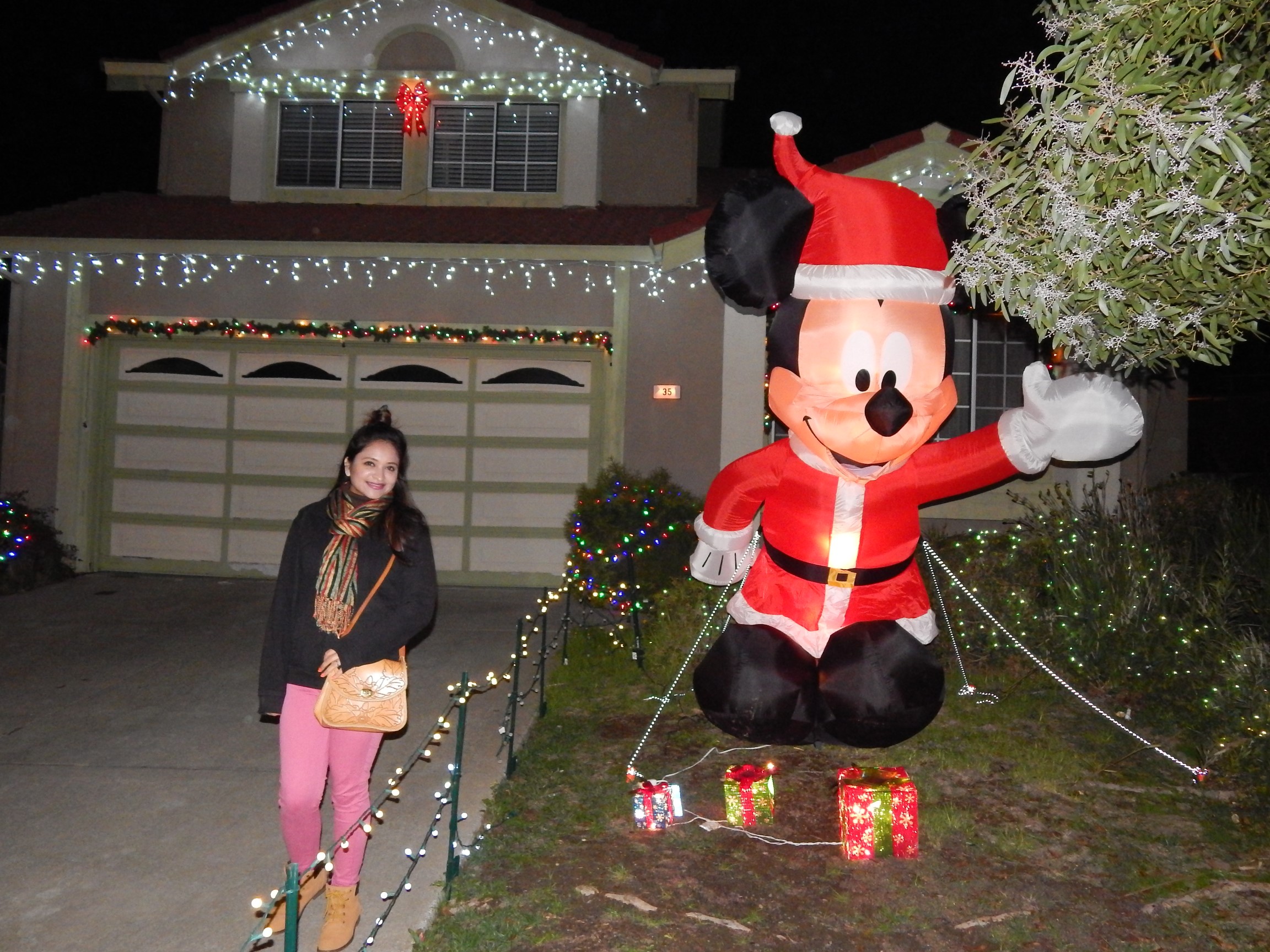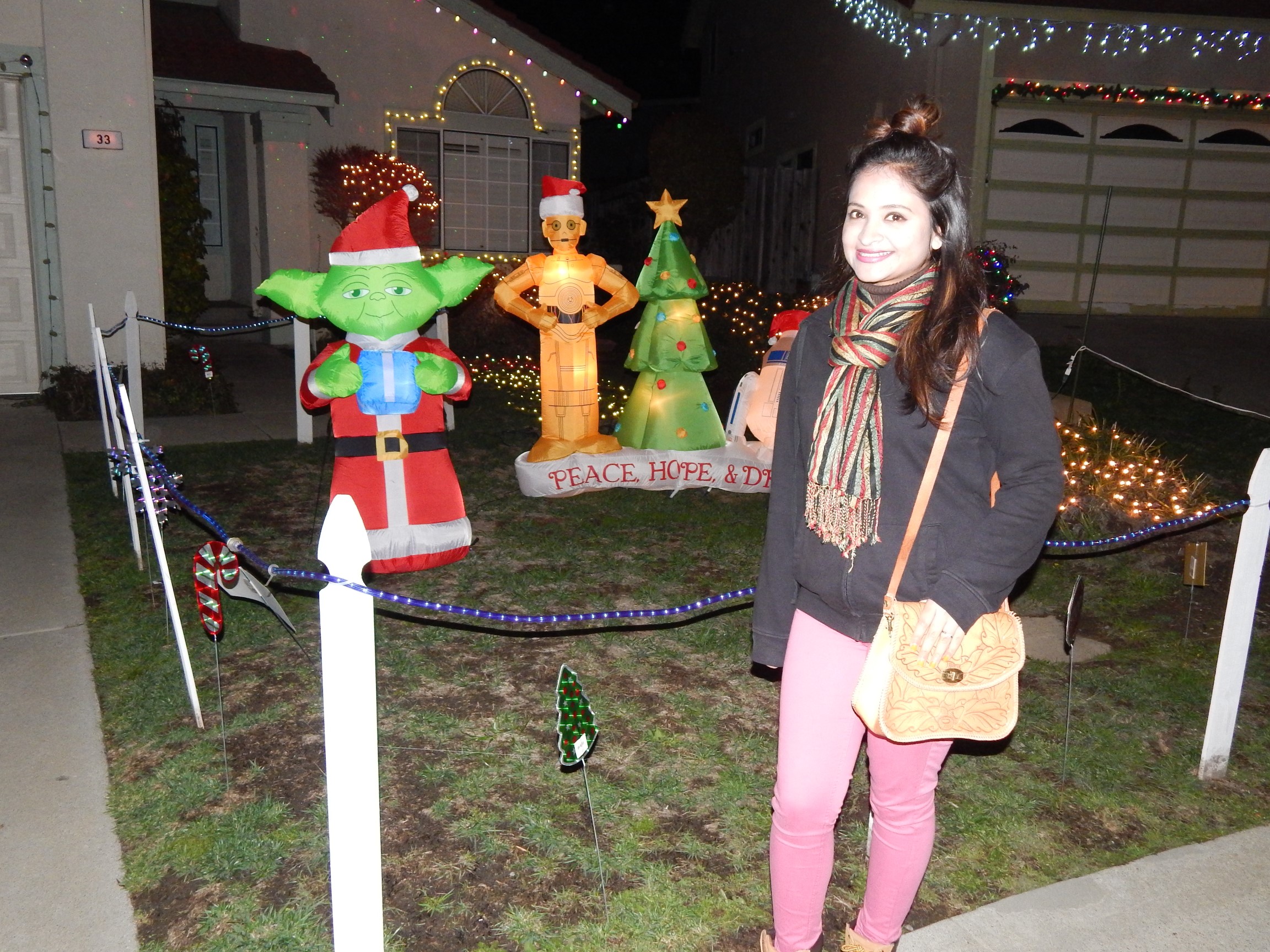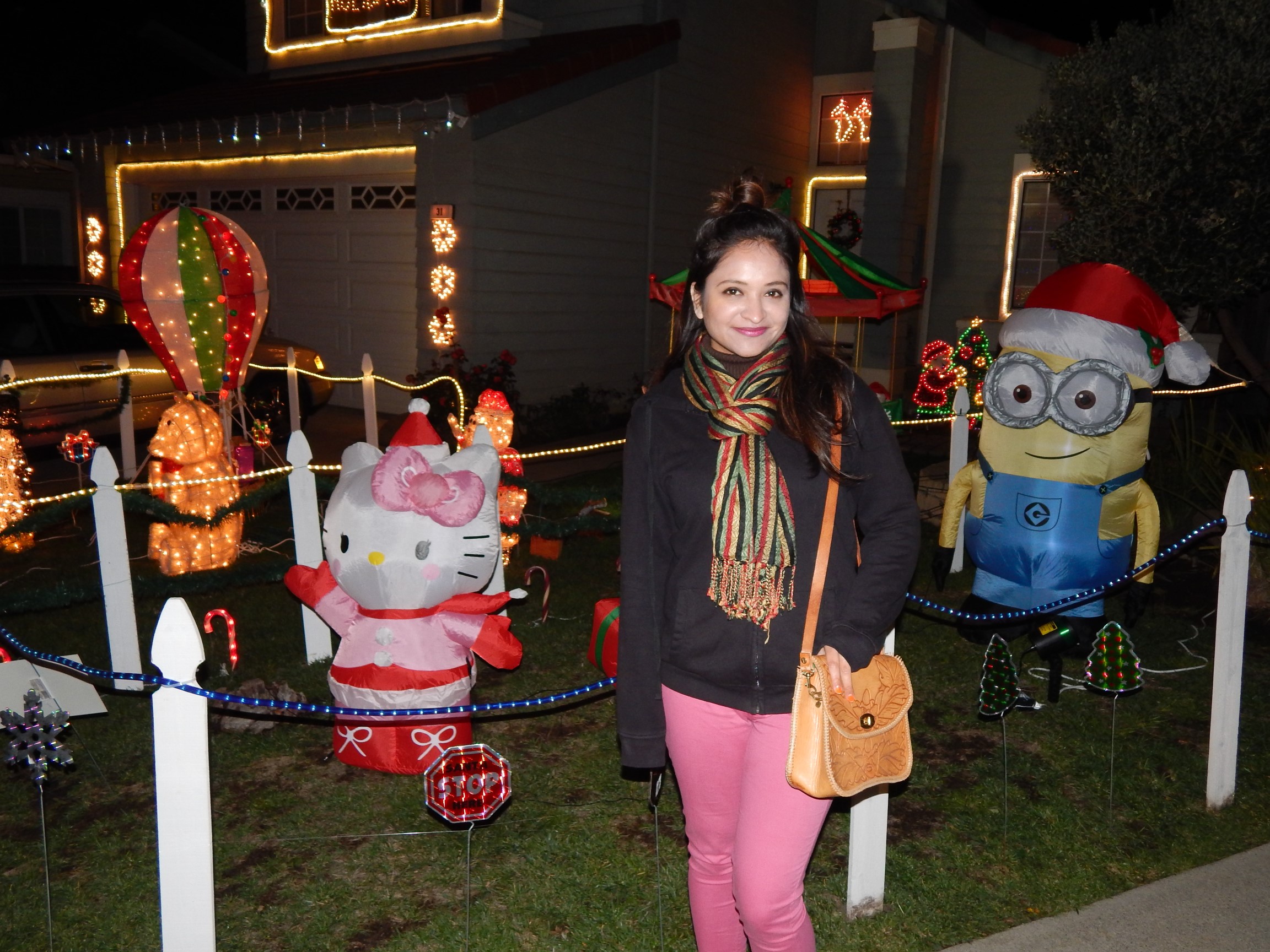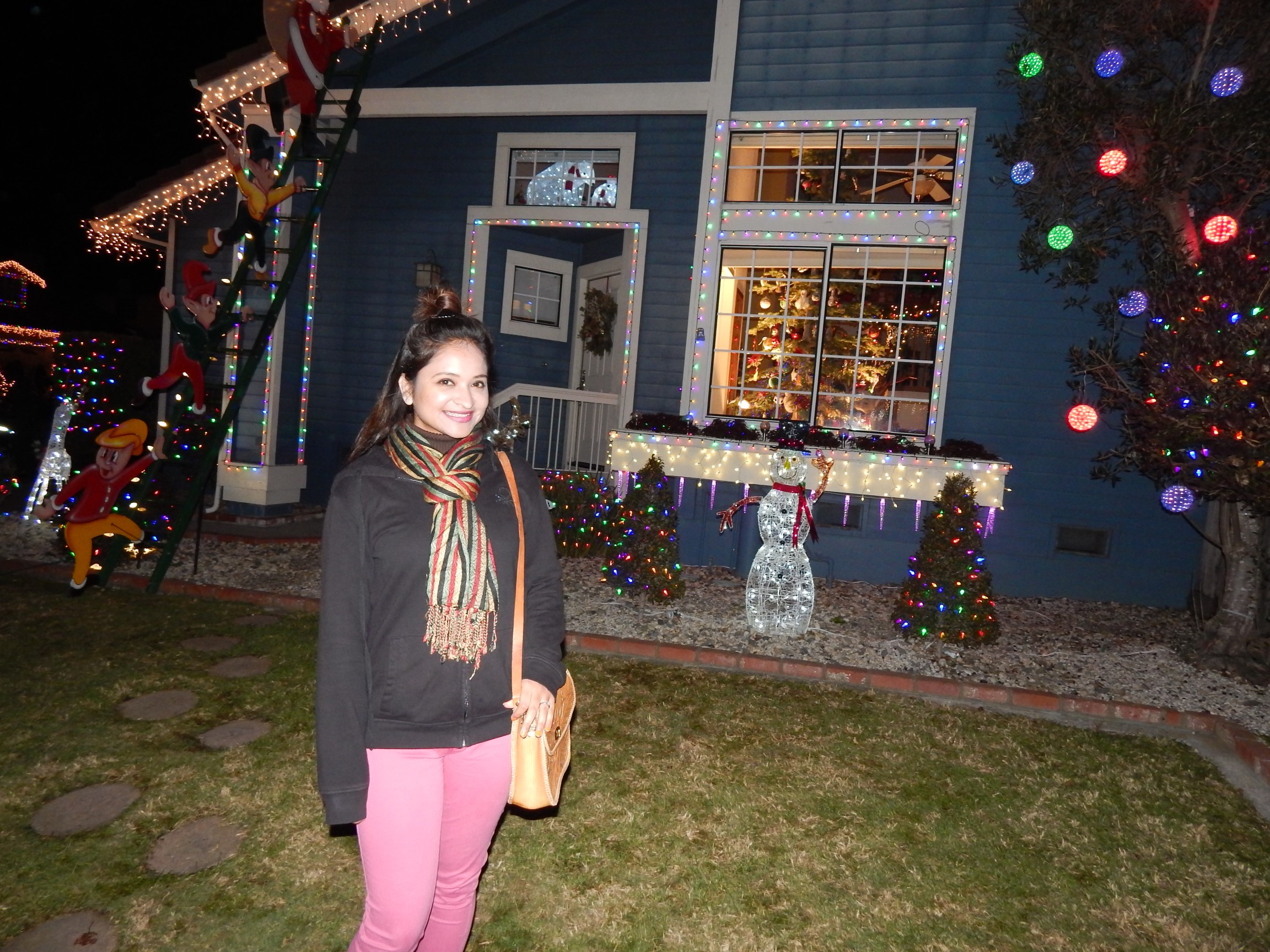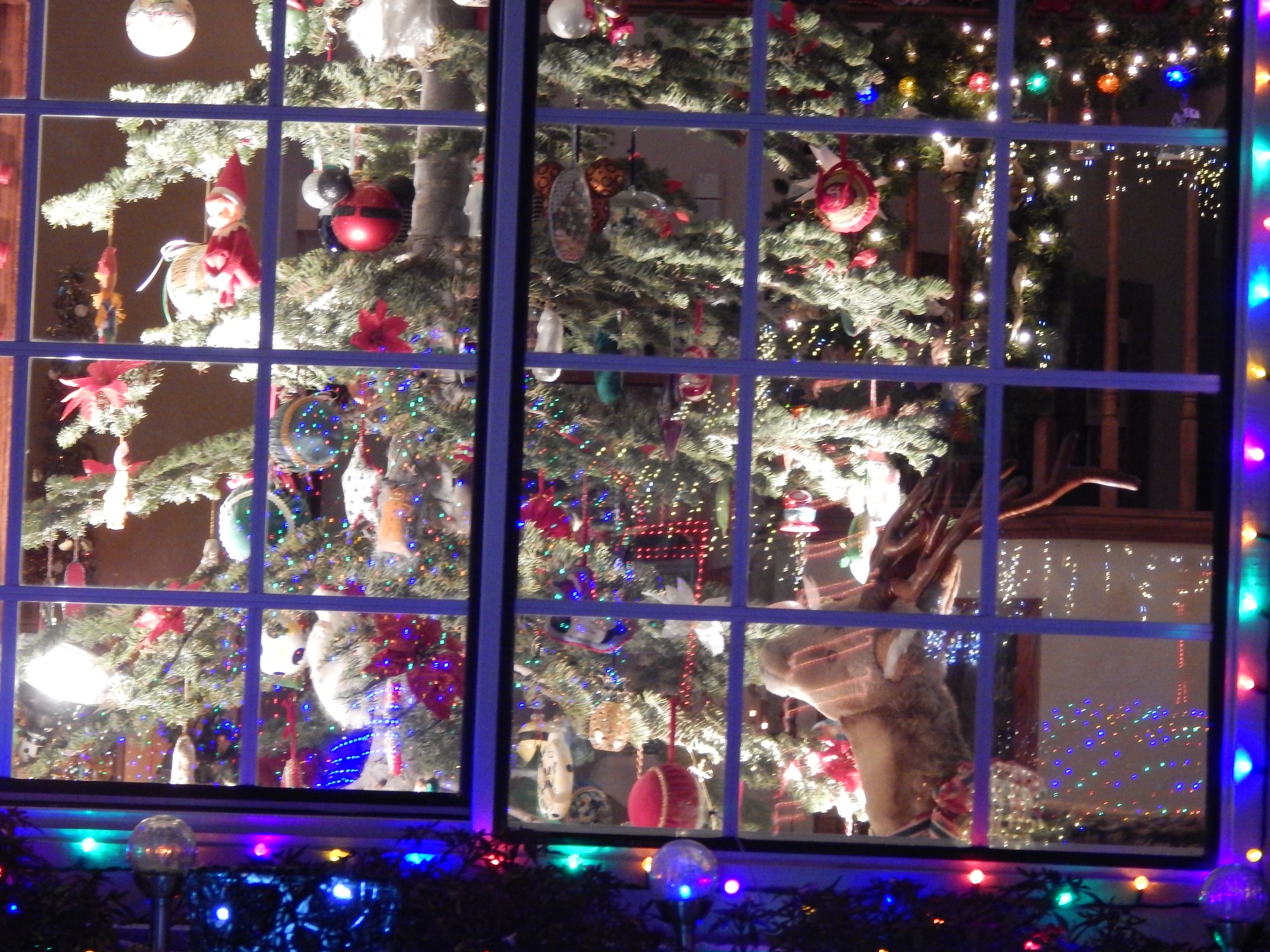 Coming back to the series of Christmas blogs that I started couple of days back, today I am going to tell you about a hidden (not really!) place to visit in San Francisco, well it's in South San Francisco but worth the drive. I called this place hidden because first, it is not in the main San Francisco city but South San Francisco which by the way is NOT San Fran or city as we call it, although South San Francisco is gorgeous no doubt. Secondly, not many people know/have been to this place that I am going to tell you about, even if they live in the Bay Area or the city itself.
This street in South San Francisco is like a wonderland on Christmas month as every house on the street is highly decorated with lights and impressive imagination of Christmas spirit. Although is was extremely cold yesterday night, I couldn't stop myself from admiring every house decorated with lights to create a Christmas wonderland and I could really feel Yayyyy!!! Christmas is here!! Holidays area here!!
As I said before that not many people still know about this street of South San Francisco but the place was full of cars, adults and kids. In fact, there were some folks who had been visiting this street since over 5 years of past Christmas and they said it's getting busier every year as people become aware of this place. There was plenty of street parking and we found one couple of blocks away from the street. I am sure after reading my blog some of you will visit it this year or next (too bad if you had to give it a miss this year even if you are in the Bay :p).
I have a big smile on my face writing about this place as I go back to the lights of wonderland. It was extremely cold yesterday and I could barely bring my hands out of the jacket sleeves. I wore a nice woolen blouse but I had no courage to take of my jacket and pose! As you can see in most of the pictures I look frozen and I have well, the same pose! But that's the feeling of real Christmas! As we all imagine Christmas full of snow and since it doesn't snow in San Francisco (can't be more thankful), the foggy and cold weather was playing its magic and I could feel the vibes of how these houses would dazzle when full of snow.
Most importantly, here is the full address of this street –
501 Woodside Ct
South San Francisco, CA 94080
 Let me know if you had a chance to visit this place that I call Christmas wonderland after reading this blog and how you like it 🙂
Have a Christmas full of fun and I will see you until next part of this fun Christmas series XO
– SFDesiGirl
Leave a Comment Here
comments