A Trip to Largest Zoo in the World!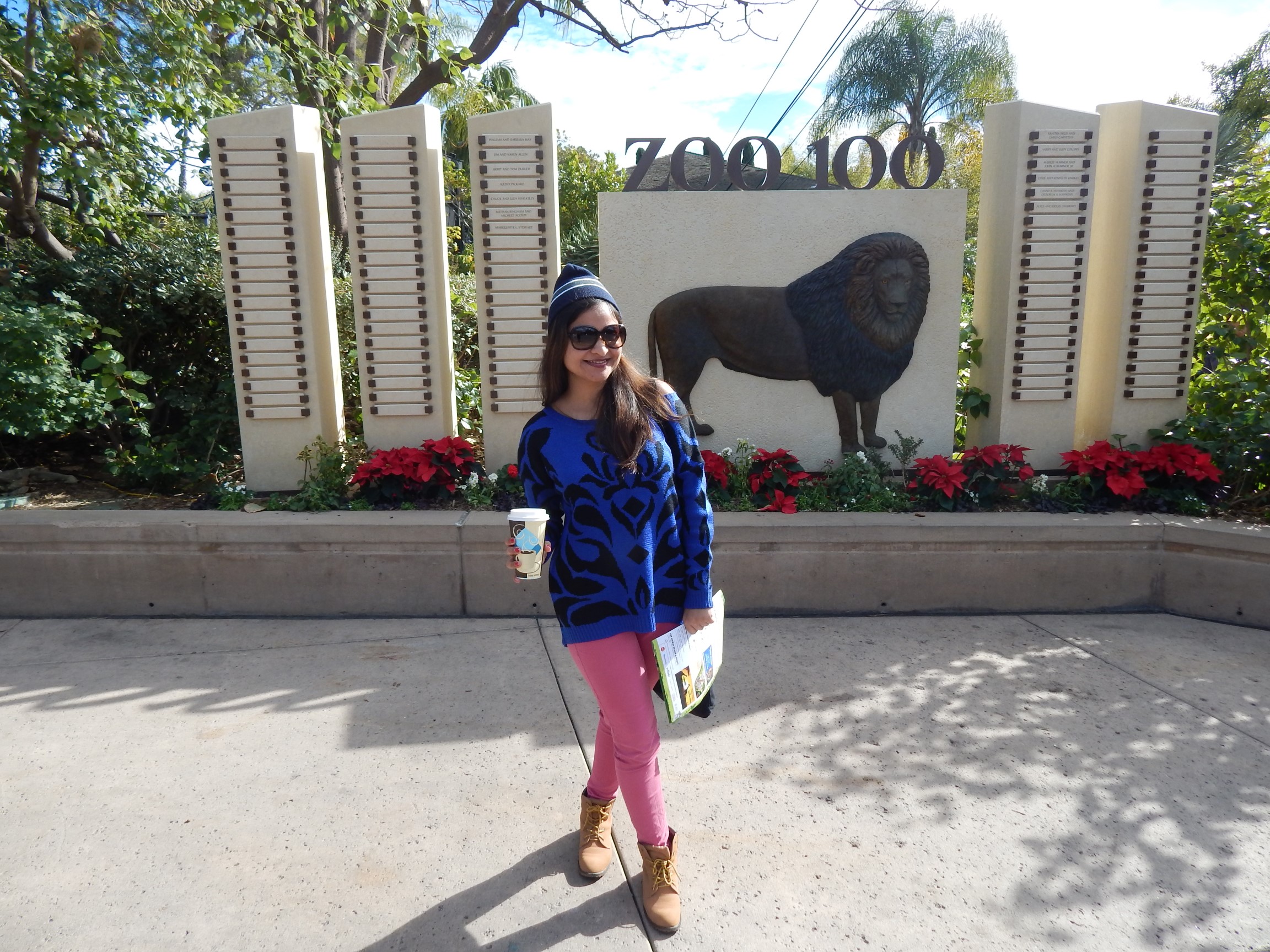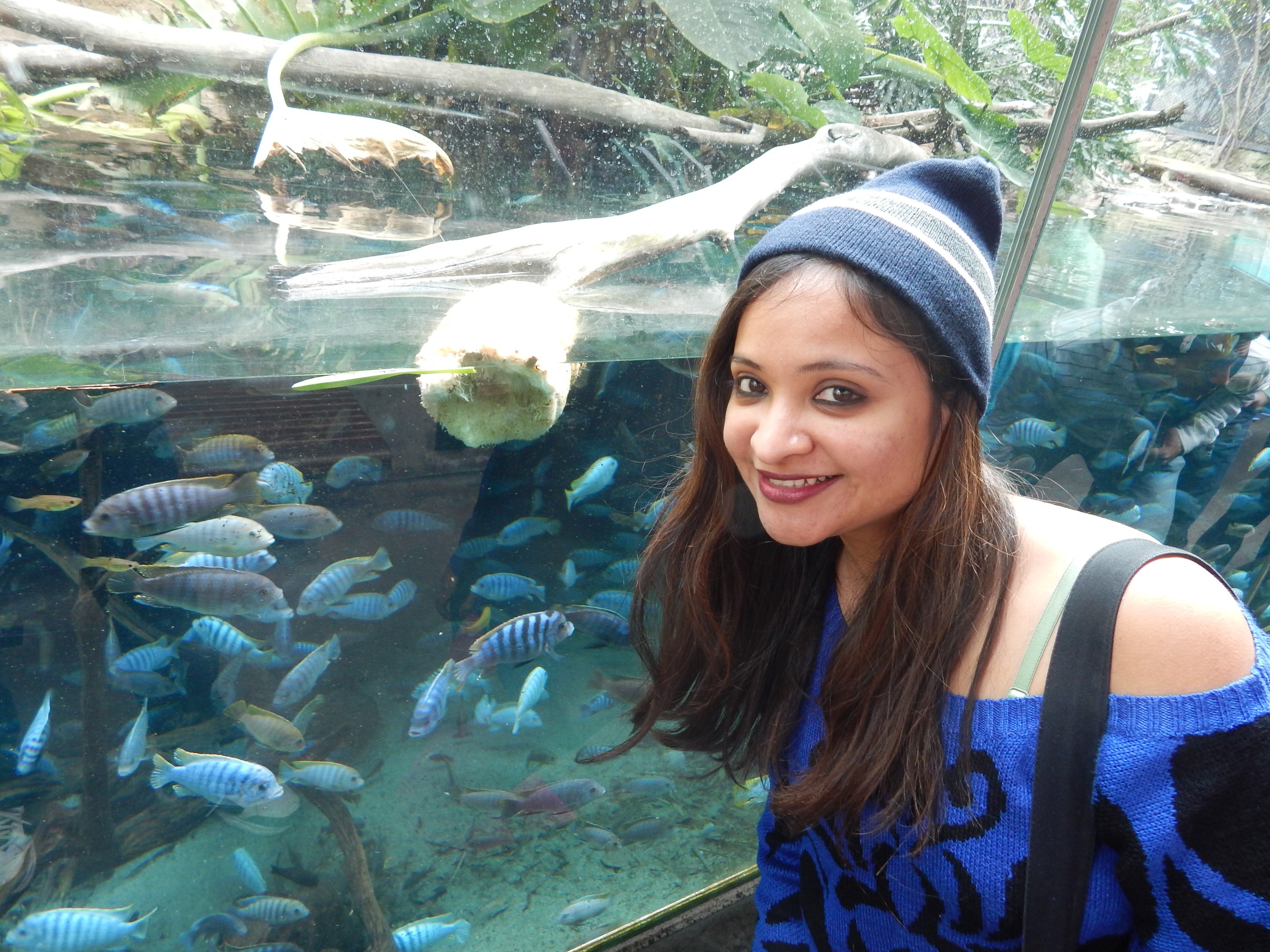 Continuing with my series of New Year celebration, my next two blogs will be about my trip to the famous San Diego Zoo. If you have read my last blog on Oakland Zoo, I promised my readers that soon I will be visiting and writing about another big zoo! Located in Balboa Park, it is built in a 100 acres of land and contain over 3700 animals, 650 species. I was excited to visit this place since the time we started planning our Las Vegas and San Diego trip and I have to tell you that we planned much in advance!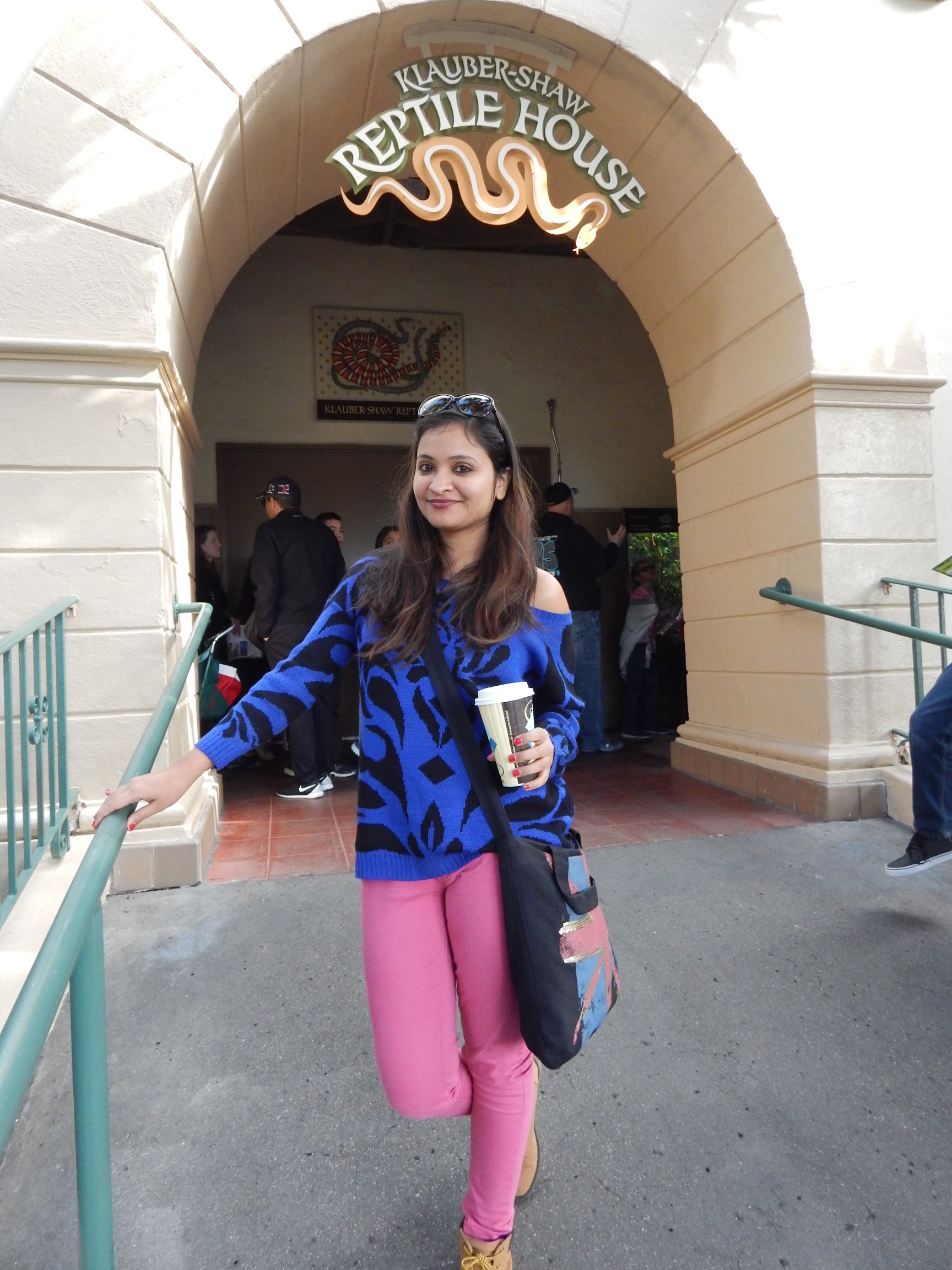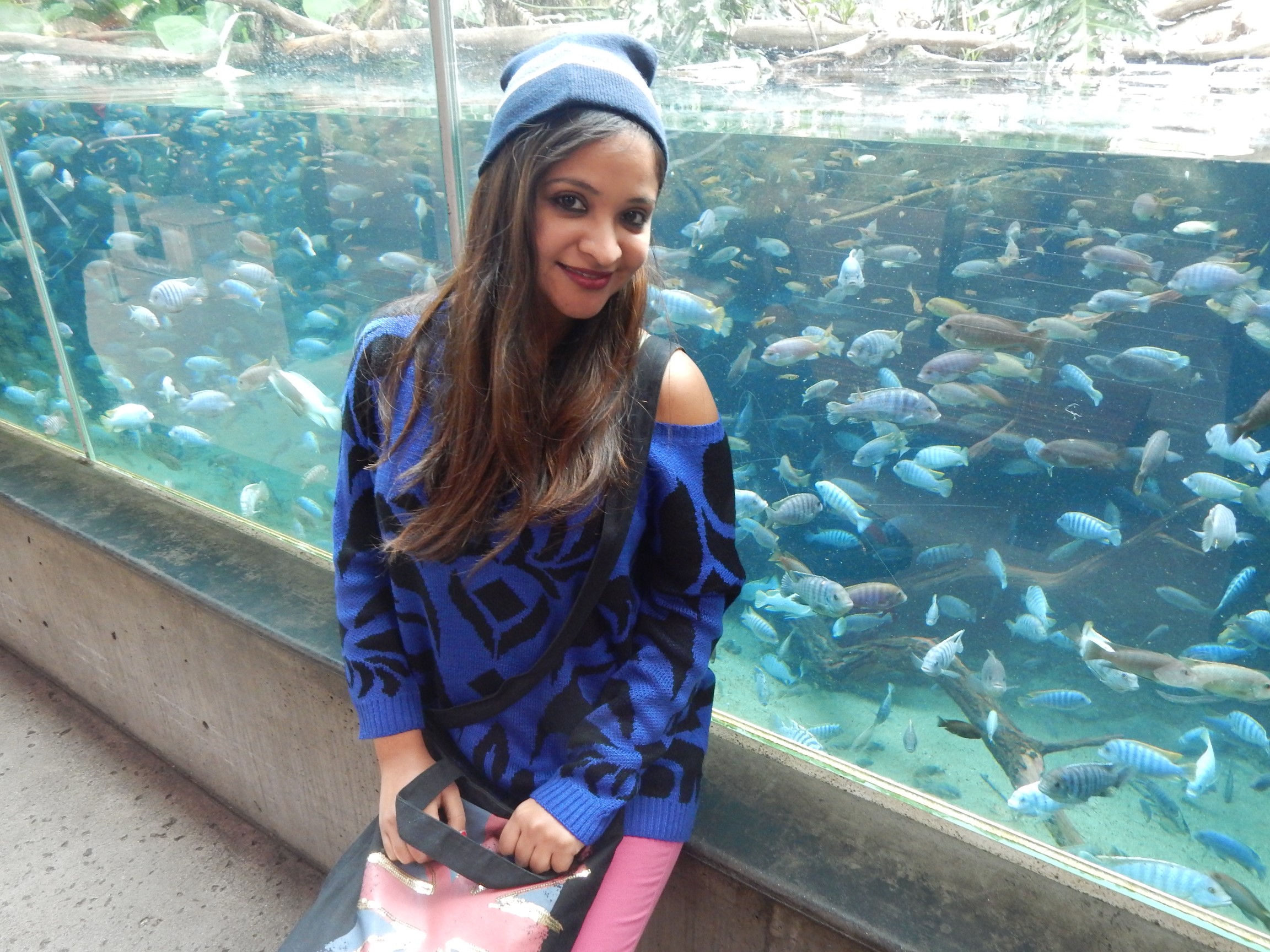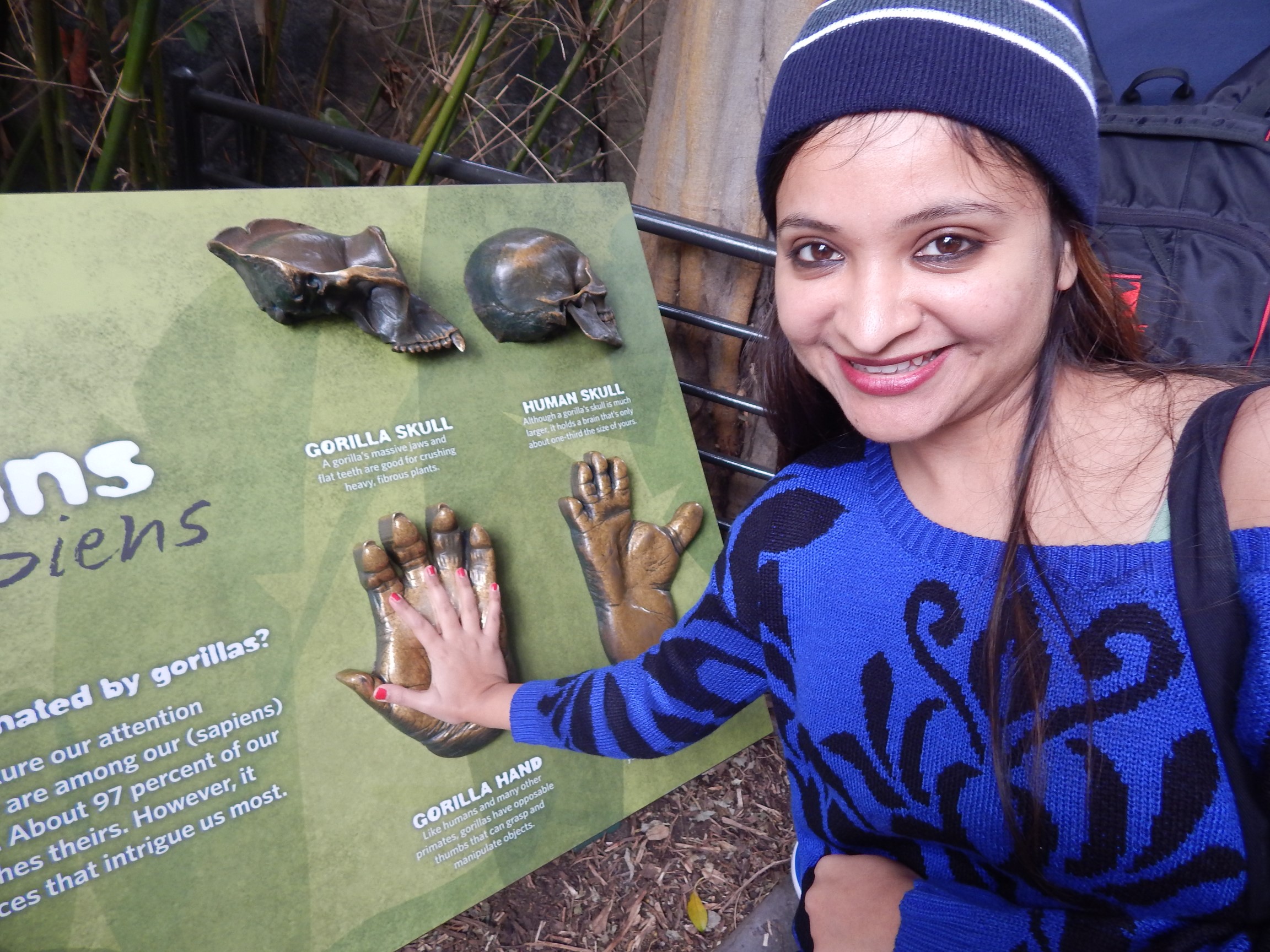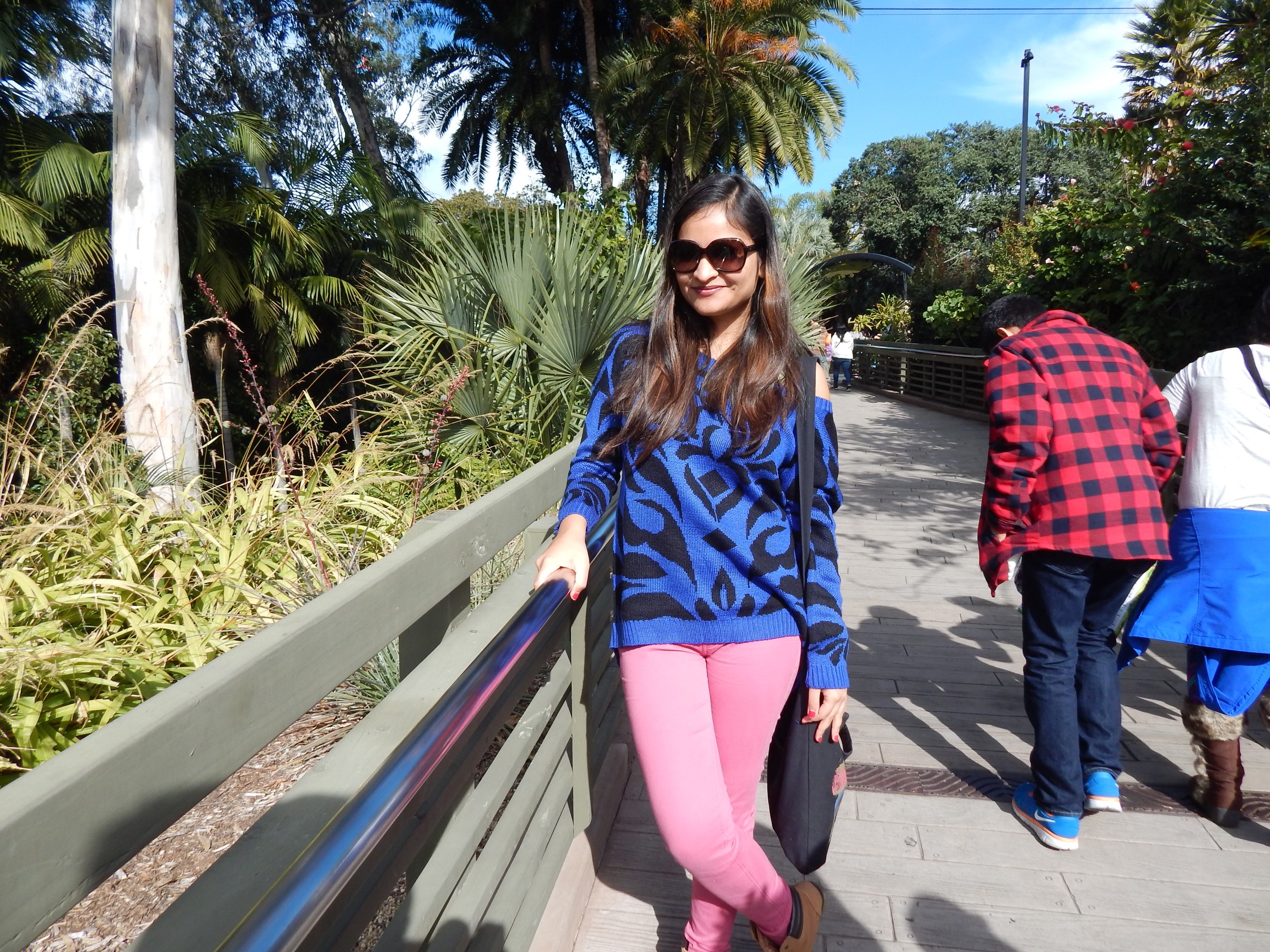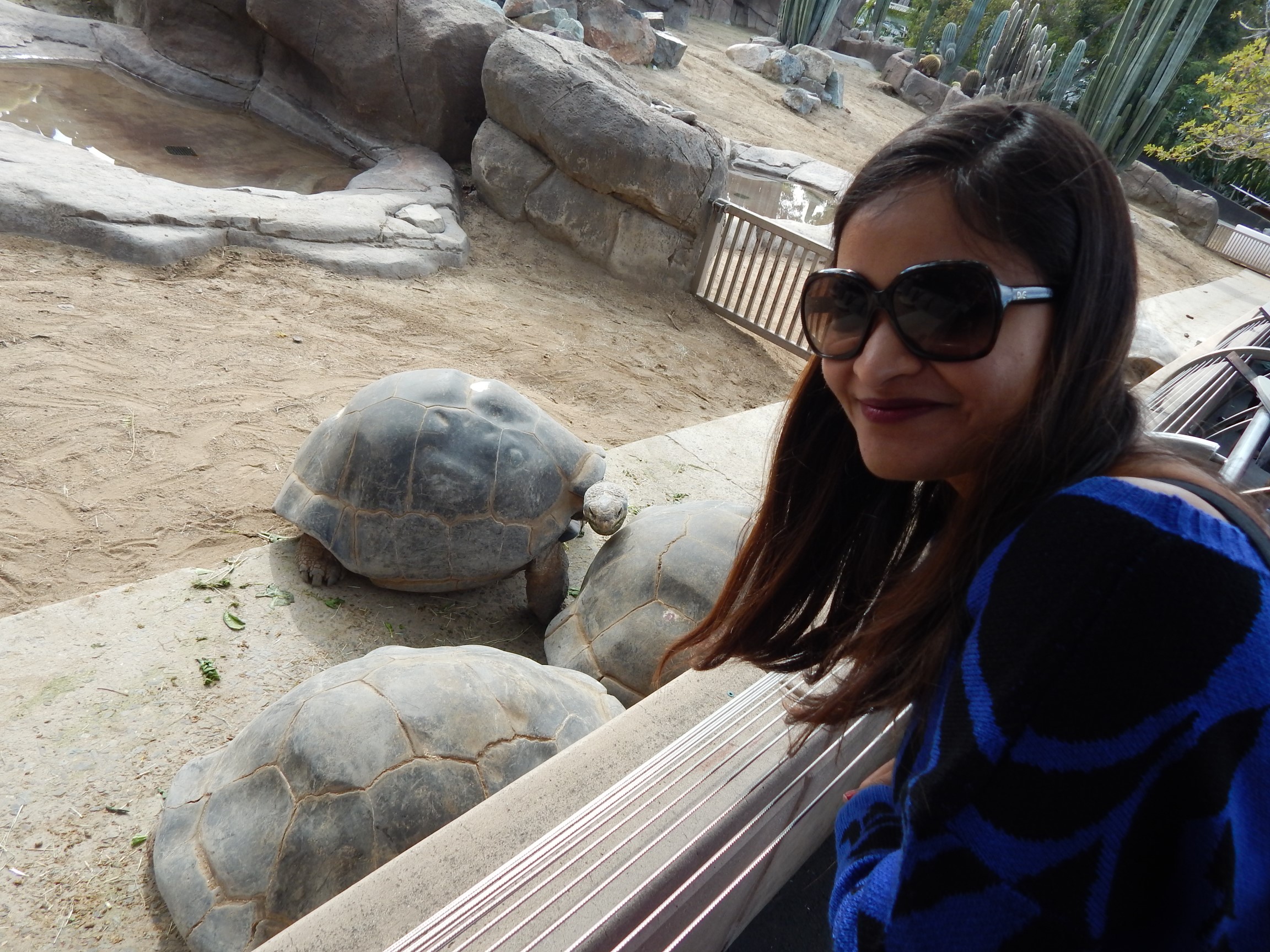 After partying in Las Vegas, we were all set to have a relaxing time in between nature and with many animals and birds in the zoo. We knew it's a huge zoo so we reached there early hoping to cover as many animals and birds as possible along with some 3D animation shows in the zoo. I would suggest you the same if you ever plan and visit San Diego zoo – to reach there early as it opens at around 9 am and get you tickets in advance so that you don't waste time in queue.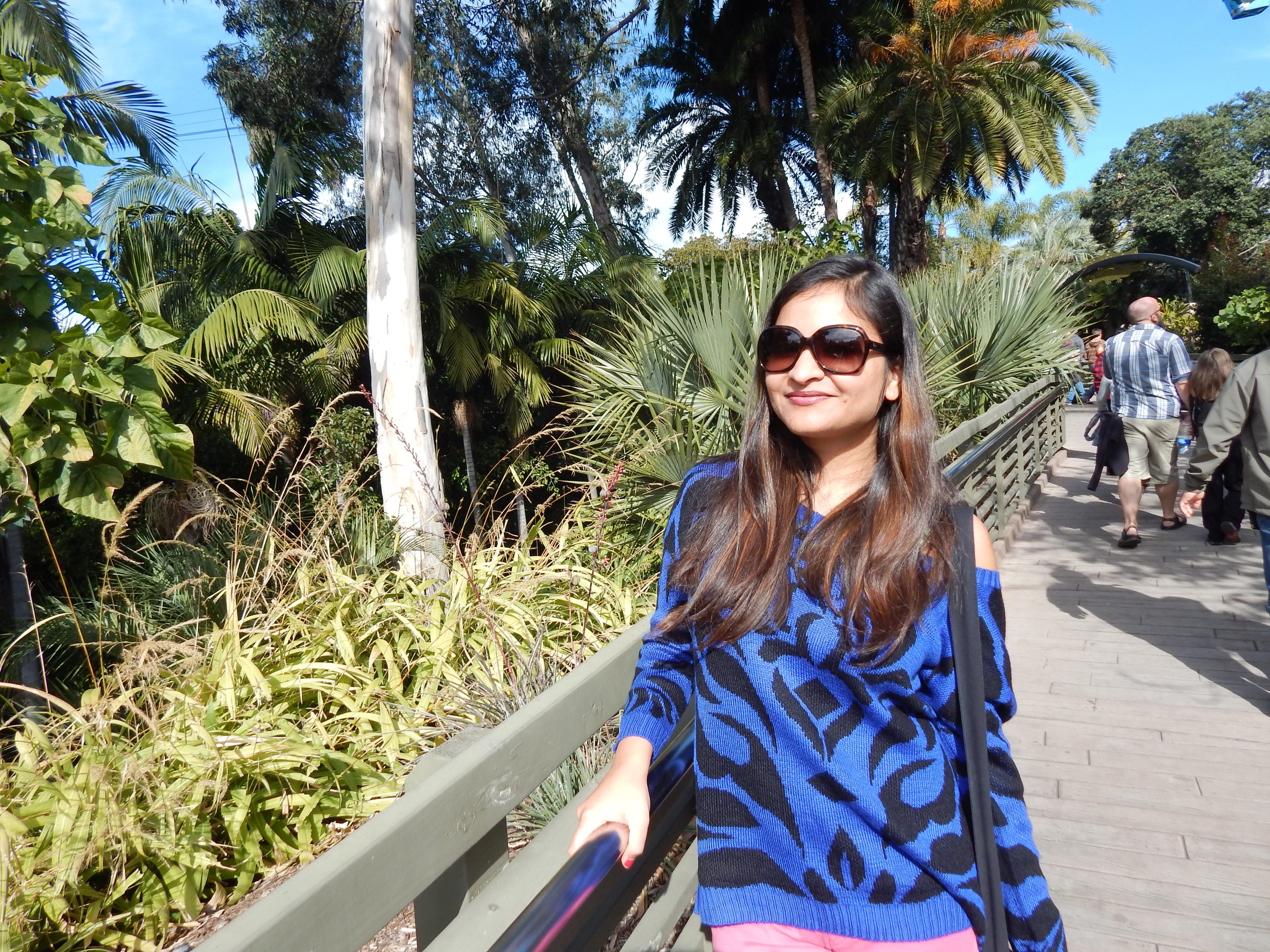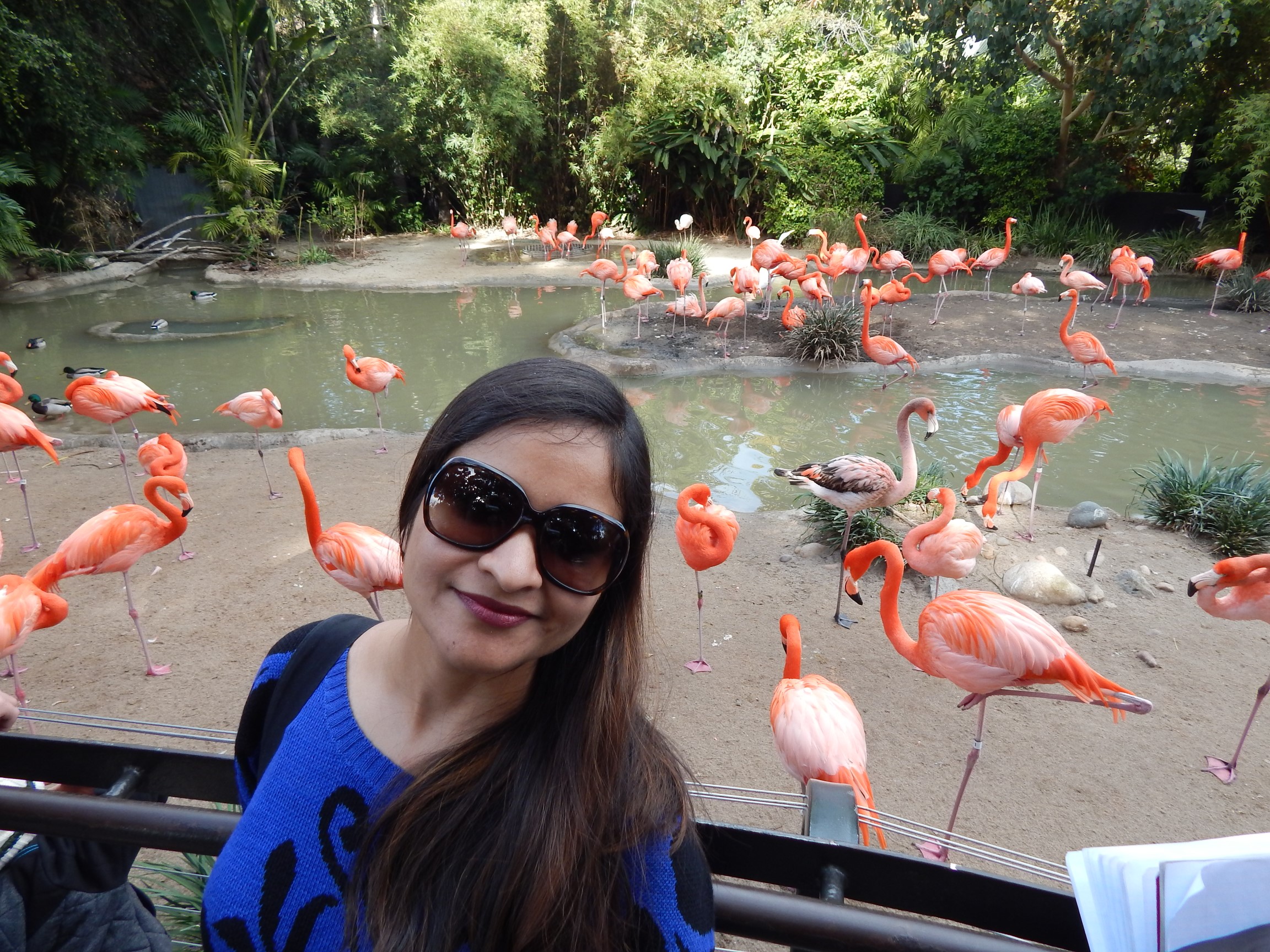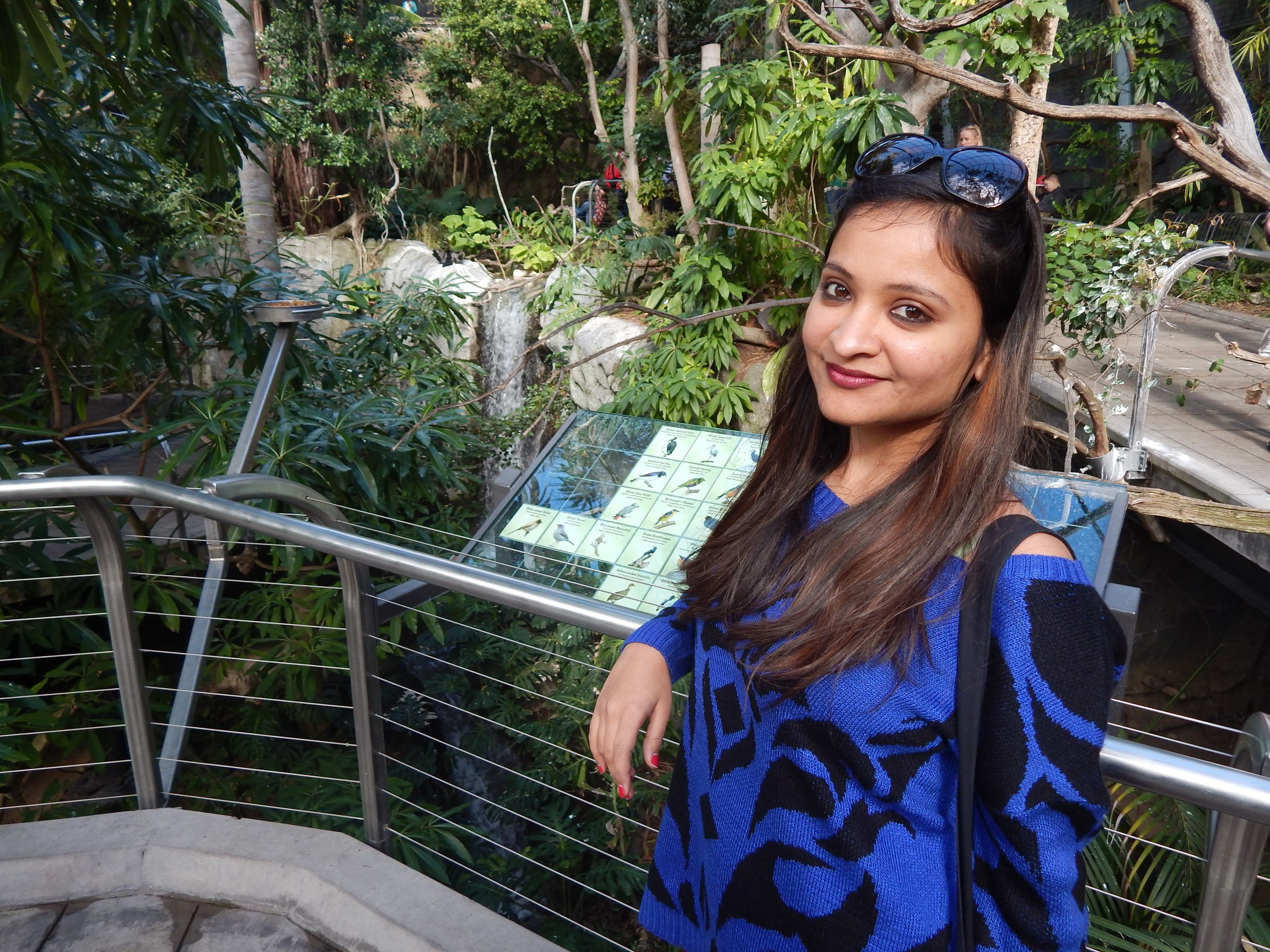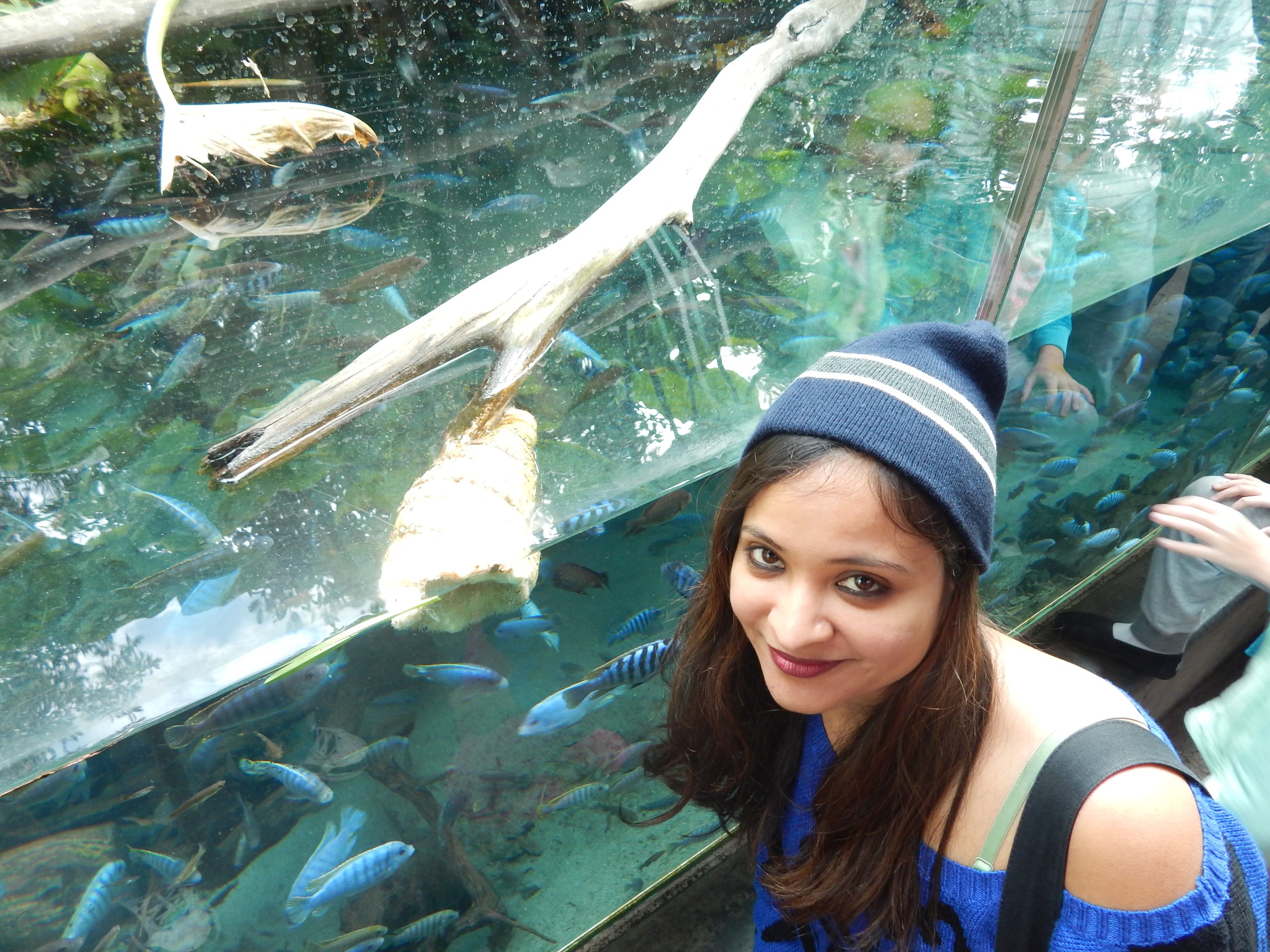 For my Zoo day, I decided to wear something that is extremely comfortable. This blue sweater is soft and relaxing for me, so I paired it with a pink jeans for some color contrast and to add more girlishness to my outfit. I was loving the weather in San Diego after cold nights of Las Vegas, what else can you want to enjoy your much needed vacation!
Leave a Comment Here
comments