The Magic of Denim!
As people say that beauty lies in the eyes of beholder, I believe beauty also lies in the art of presentation and this apply to everything. For example, think about describing and event, a normal description will make people sleep but a beautiful description(where you might have to exaggerate a few things!) will always interest the listener. You can apply this idea to anything weather it is cooking, chatting, blogging, speaking or even presenting data to your clients. Now if you have to do that with your clothes(Presenting well to beautify your appearance), how will you do it? Or let me ask you this – If beauty lies in the presentation, how will you present yourself?
Think about it and I would love to hear you 🙂
Last weekend, I was all in mood of dressing up Denims and discovered this glamorous look with my hair tied up. Most parts of India consist a warm weather, so denims are a better option in winters(because summers are just too hot!). At least I know about Mumbai where I have lived and that place doesn't need anything more than a Denim jacket. So if you don't live in an extremely cold place, I assumes that you already have a Denim jacket in your wardrobe.
Unlike my previous posts where I talked about younger looks, here I show you how I dress up bold and glamorous:
1. Denim Jackets for bolder look:
Probably most of us think that baring the skin is bold enough but I find Leather or Denim Jackets as bold. These come in a wide variety and my favorites are light blue colored short jackets. They not only prevent you from cold but also goes well with most of short dresses, body hugging tops or long dress.
2. Boots when combined with Denim Jeans and Jacket is bolder and bad-ass!
And yes, boots are only good if you live in a cold weather(or even very cold) I can't bear boots when the temperature is high. I buy black and white clothes/shoes/bags a lot as they go well with any color. Or should I put it this way, first colors to enter my wardrobe are always Black and Whites only then I expand my colors! In US, we have a culture of wearing shoes unlike in India. Most of the Girls out here have a very good collection of boots 😀
As I said earlier, it depends on the weather.
3. What goes well with Boots:
Not every dress will go well with your boots but you can always wear them over your jeans. I usually like to pair them with my shorts/Jeans or short dresses and never with skirts! You have to be very picky if you wear boots with a skirt.
4. High neck black tops to complete the bold look:
I am wearing Vero Moda's collection in these pictures but you can find out high neck tops with other brands as well, just make sure its plain dark color!
Try this out to look bold and strong if that's what your type is 🙂 I will see you soon in my next blog until  then keep it easy, keep it stylish!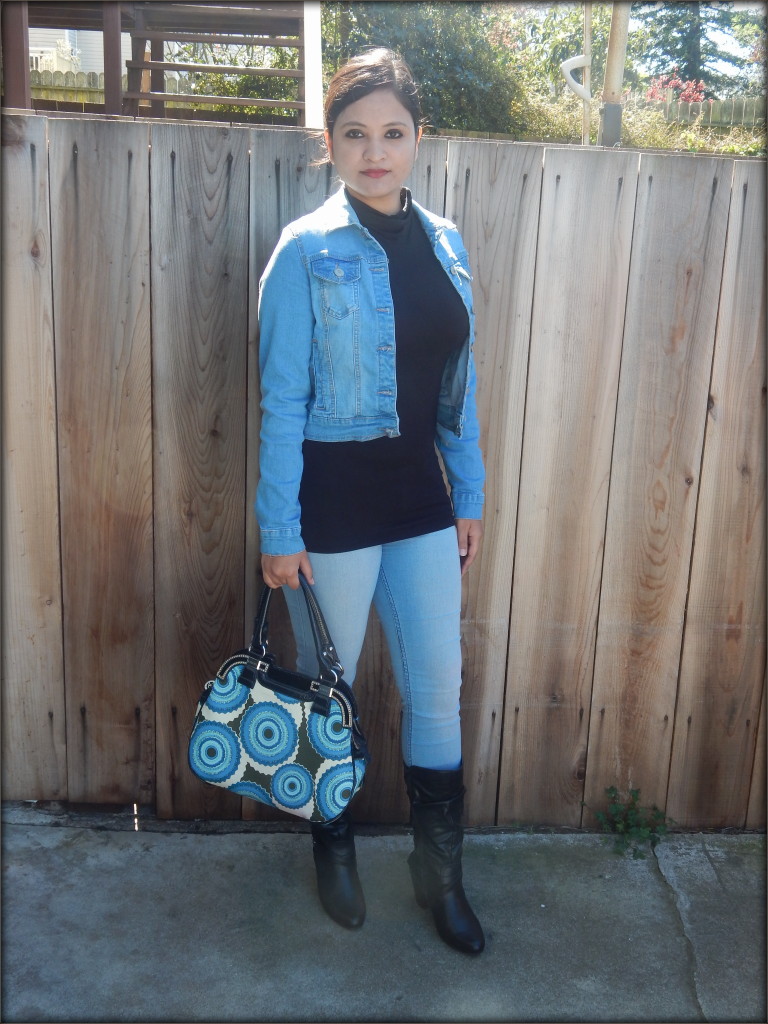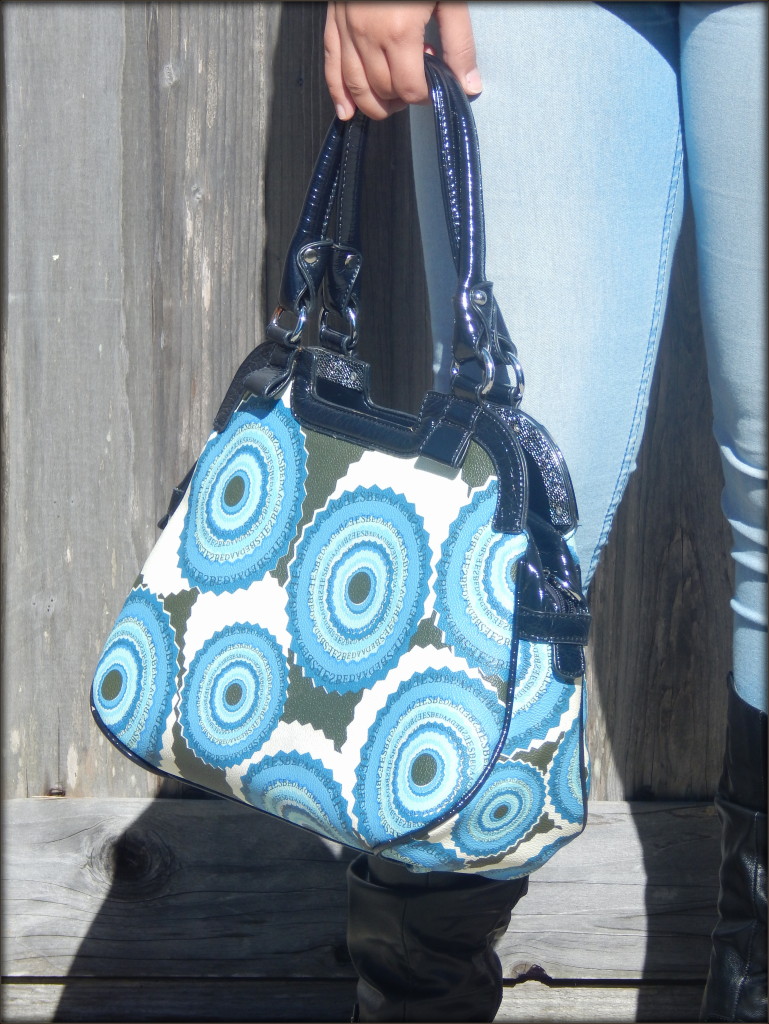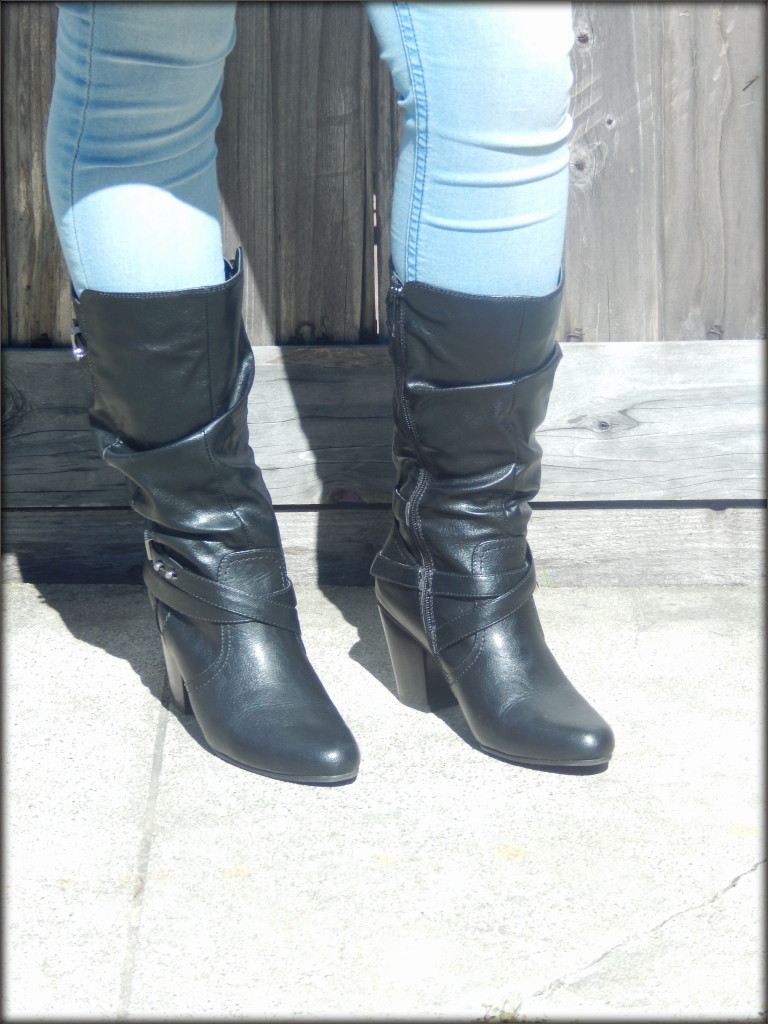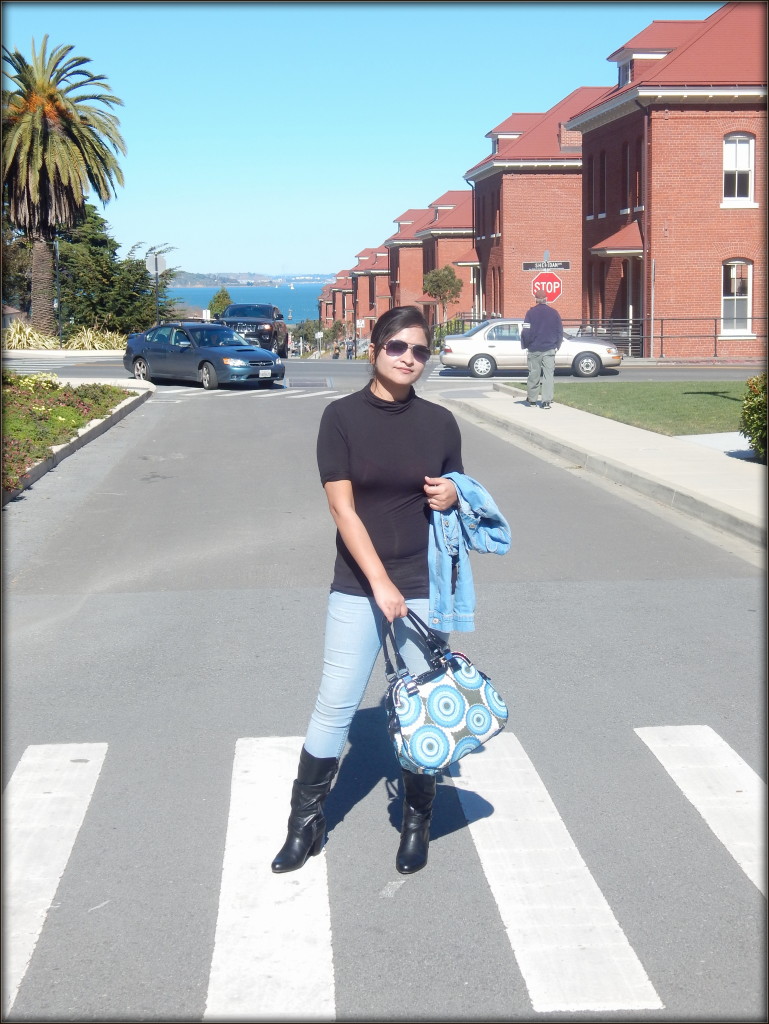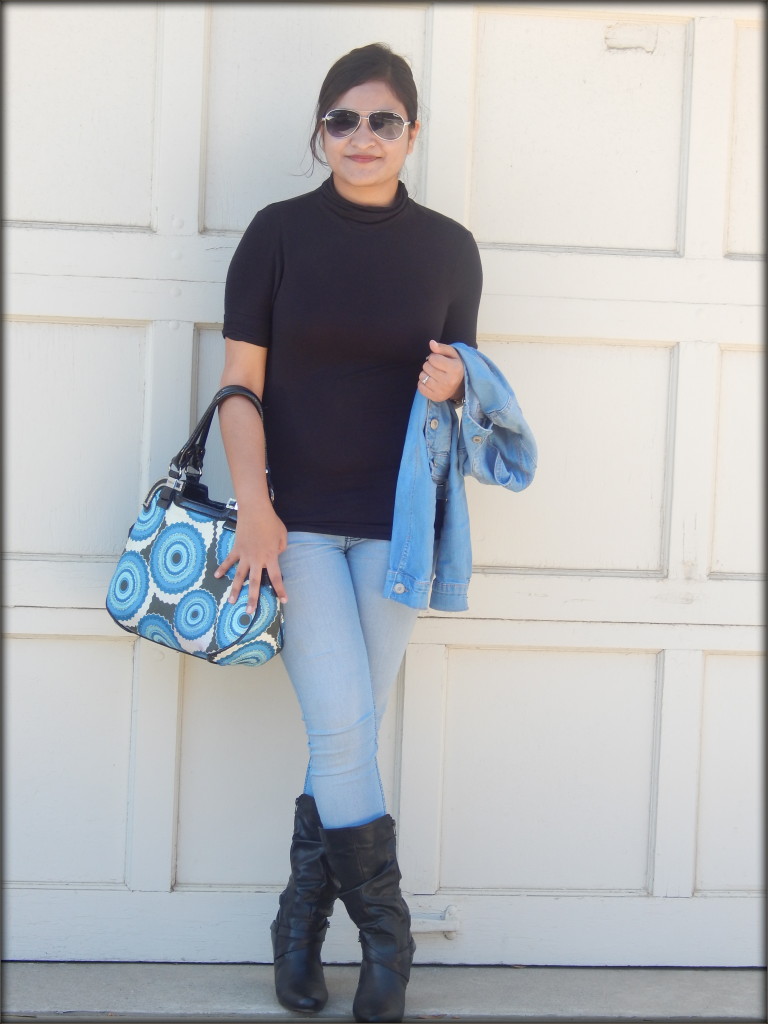 Leave a Comment Here
comments