Napa valley day out on labor day weekend!
Like they inspire many poets and writers, beautiful wineries of Napa valley, inspire me to add elegance to my fashion!
 -SFDesiGirl Quotes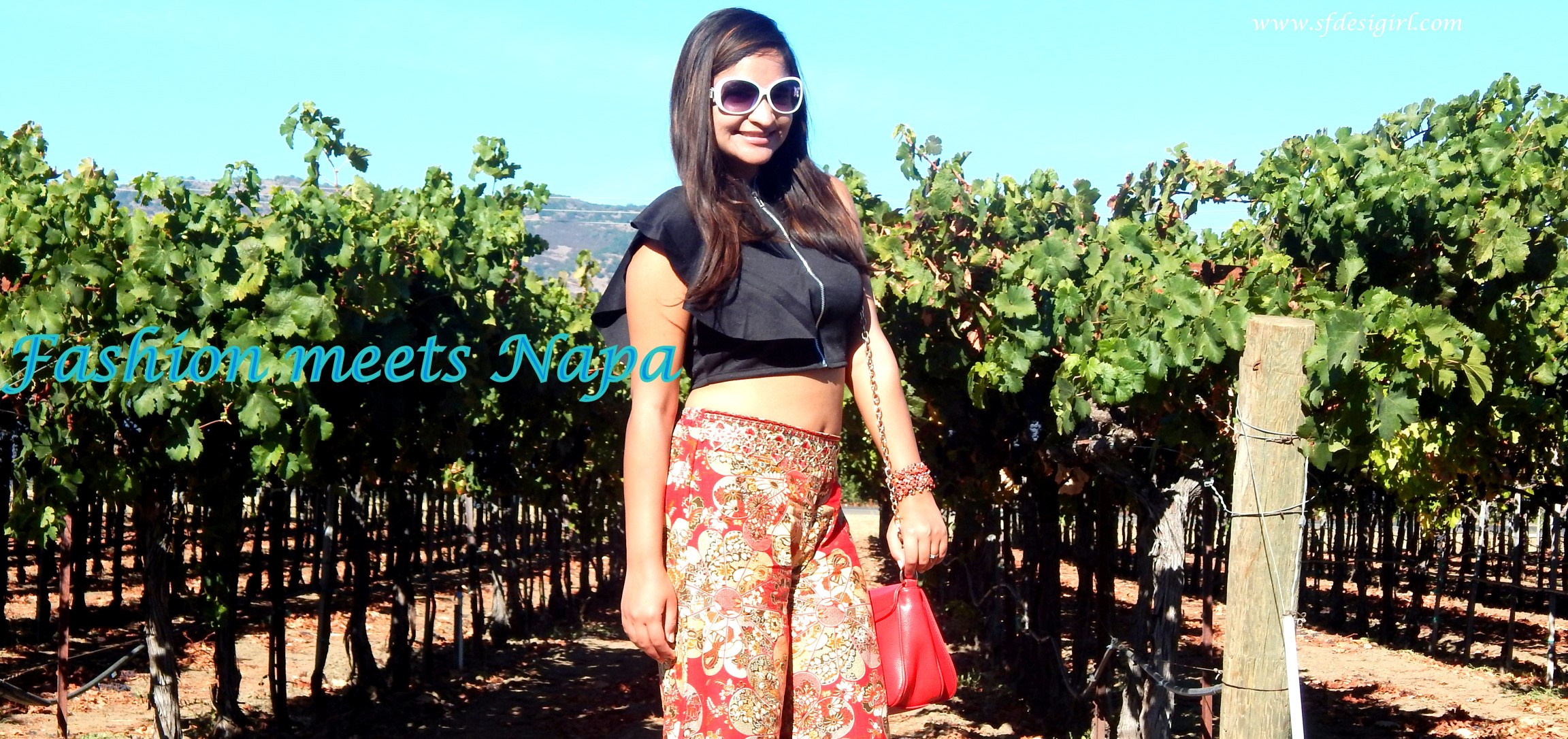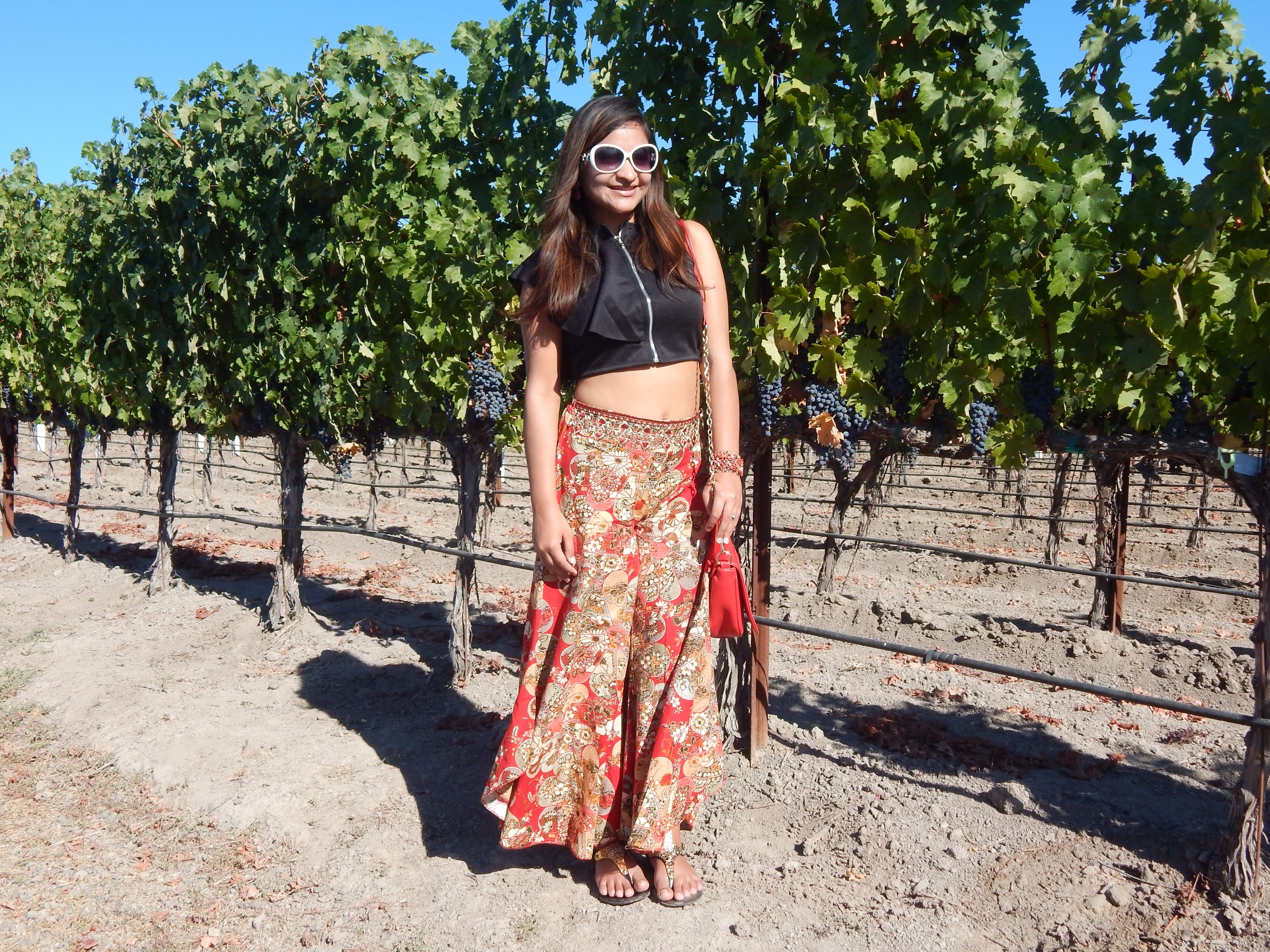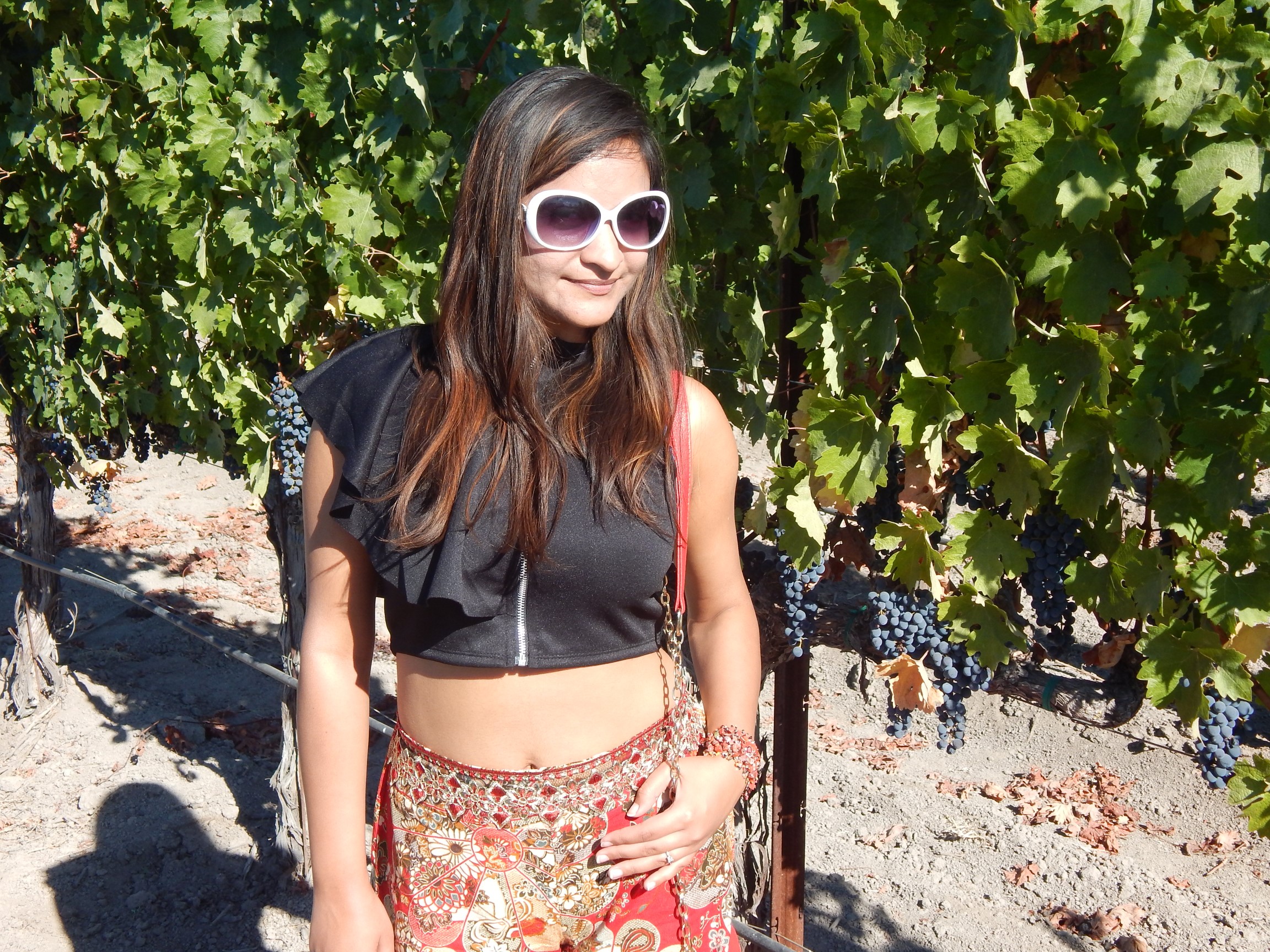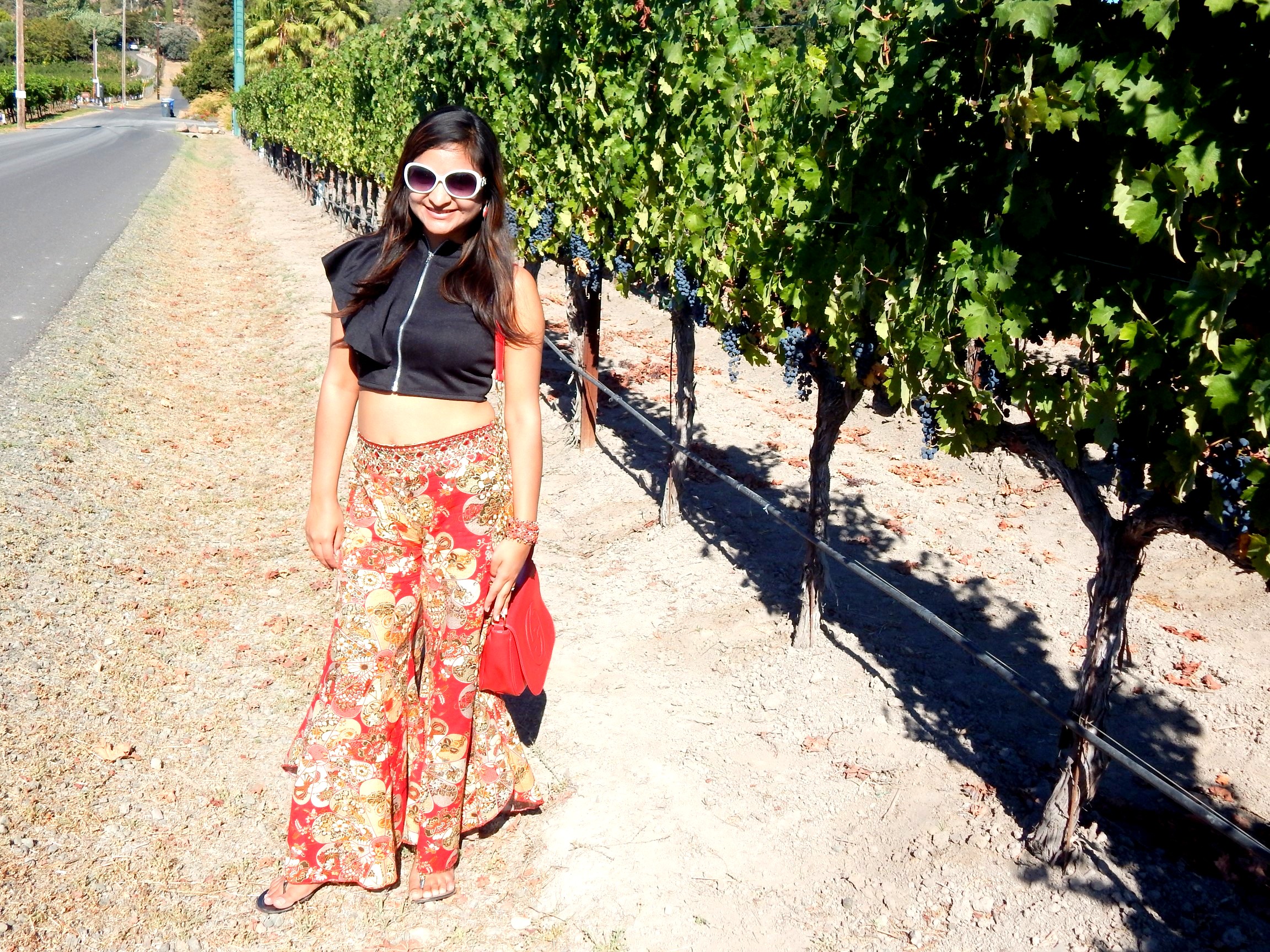 Talking about Napa Valley all smiles come on my face and why not, it is one of the most famous places in California and there are reasons for its popularity! Fortunately, I live about 60 miles away from this beautiful place which is 2 hours of drive for me. I have been here so many time by now still, the excitement of 'going to Napa' is still the same.
Are you a wine lover? If not, you need to visit Napa for it's beautiful wineries and amazing collection of wines and you will start loving wine soon! And, for most of you wine lover's this place would be favorite to relax in and try different types of wines.
Although, this time I decided to visit this place for an educational spirit tasting instead of wine tasting 🙂 And I thought that my 2 hours of drive was totally worth it! We reached this place that had possibly every kind of liquor you can think of, all of high quality, made in their local distillery. It was same concept as wineries just that, they had more than just wines. The tour was definitely educational as I find myself an illiterate when it comes to alcohols! We were given small sips of 10 of their best productions and were taught what we should do/not do with hard liquor to get the best taste out of it.
Exploring famous Napa wineries is definitely the first thing to do, but if you have been to Napa quite a few times now and would love to try something new, 'Napa Valley Distillery' is the place to try!
About my dress, I simply love crop tops and if you feel like wearing something head turning in Napa, you are in the right mood as it is a vacation place and you must dress like you are there to have fun! For me, dressing well kicks my mood well and I know that I will have a good day when I am well dress 😉 These day, I have been wearing those lose palazzo pants a lot for the simple reason that they are so comfortable. Especial in summer when you feel like ditching your skin tight jeans, lose pants can be you best friends.
Here are some highlights of this look(What to wear to a winery ):
Color Blocking: The reason I am wearing a black crop top here is my bright red pants. Any other color might have feel like too much so I decided to go for black!
Leather generation: Ok, I am not wearing a leather jacket but my crop top has a leather type material which doesn't warm you body too much but gives you a young look. Remember that we live in a leather generation. Leather pants, jackets, tops all are welcomed!
Extra loose or flared pants: Probably, skinny jeans won't ever go out of trend, not very soon but loose pants like palazzos are definitely in trend. I found this pant on a shopping website that actually looks like a long skirt and I love its color and embroidery work!
Leave a Comment Here
comments