Tonight's dinner at Chinatown – Vegetarian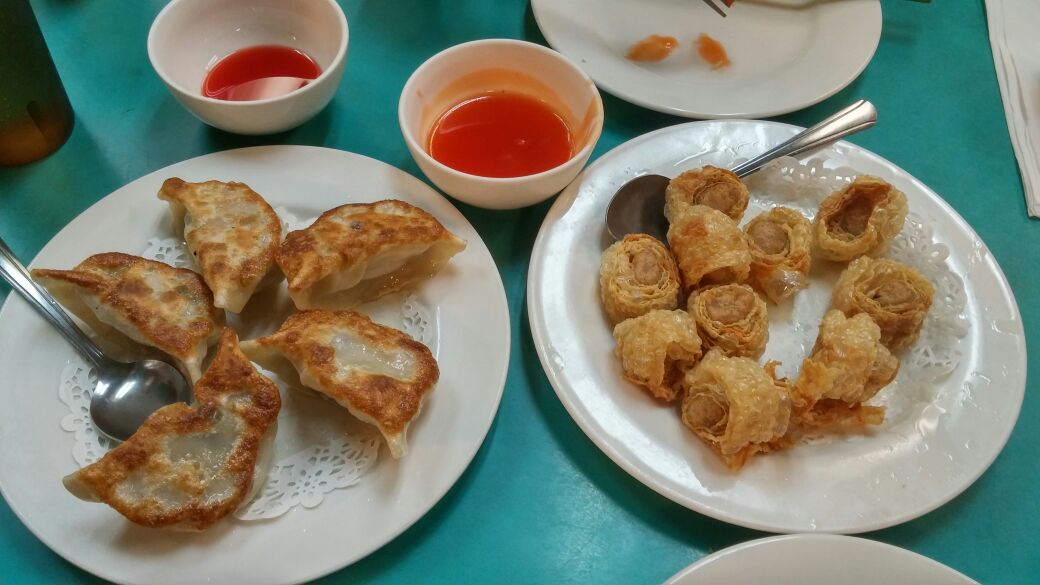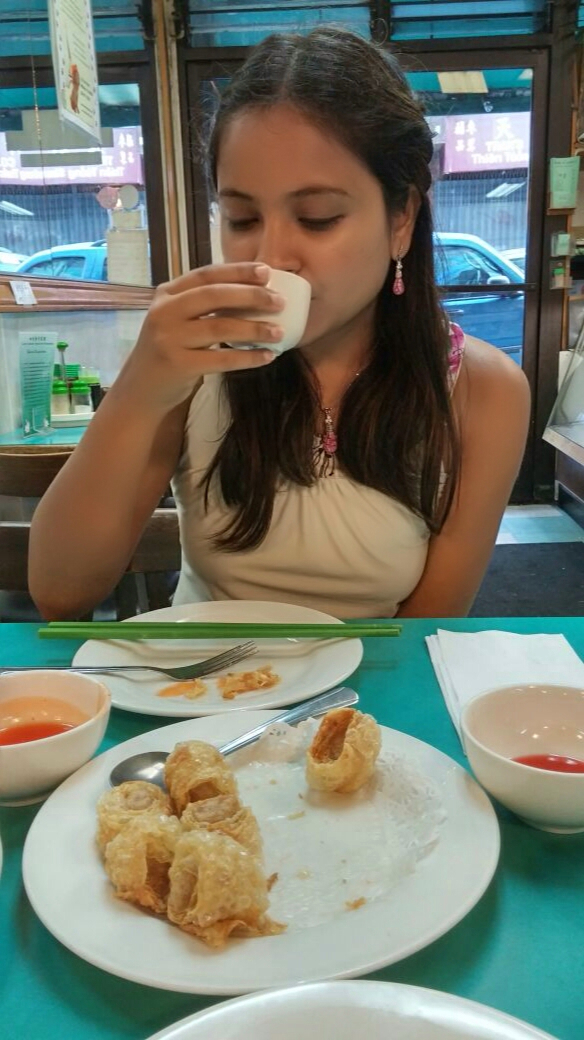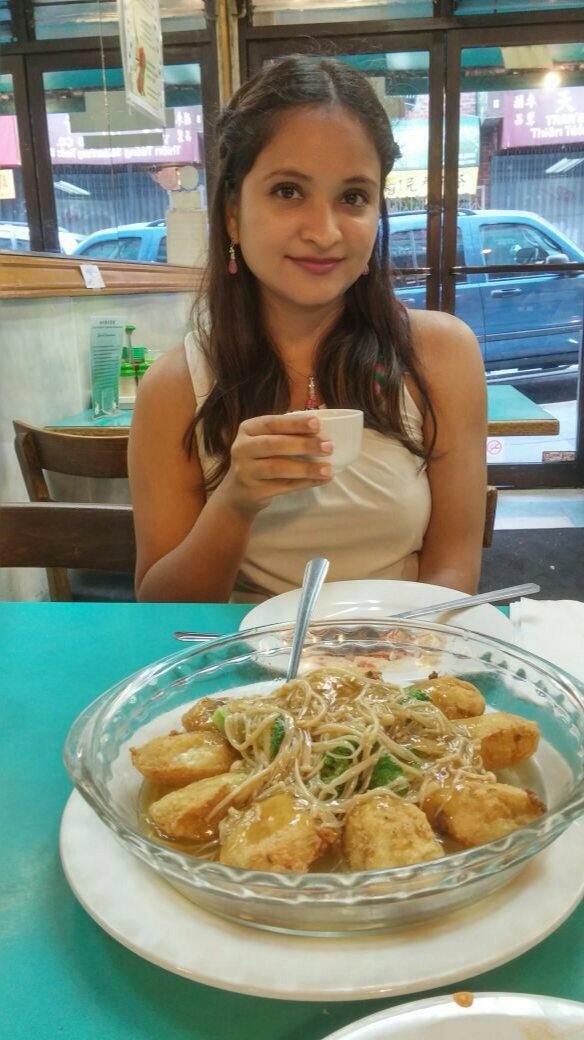 I always talk about the beauty of nature and happening events of Bay Area but one thing that adds up the charm for me is the variety and quality of food we get in San Francisco city. I can confidently say that this is one of the cities in USA where you will have plenty of delicious options to eat from that won't lighten your pocket! All you need to do is Yelp for restaurants around.
Since I am vegetarian, I put a lot of time yelping places, reviewing them and reading the menu of several restaurants to make sure I know what's best dish for me. This time while I was in Chinatown for dinner, I thought I must write about it as I loved the food at this restaurant called "The Lucky Creation Vegetarian Restaurant". Off course I yelped about it before deciding to go there and I was so glad that their food matched up to my expectations.
The Lucky Creation Vegetarian Restaurant – It is a small restaurant in Chinatown located at 854 Washington street of San Francisco. Passing through it, you might not notice this place often as it is in a corner but the restaurant has small yet enough space to serve their customers. They serve inventive vegetarian cuisine so if you are a vegetarian, I highly recommend this place to you. Money wise also, this place is pretty cheap and their operating hours are 11 am – 9 pm.
As of for my dinner, I ordered some pot stickers, deep fried crispy taro rolls and spooned tofu or bean cake for main course. Off course, this was a quantity for two people and we had to parcel some. Although the soup of their main course items is delicious, it will start to leak a little if you take a parcel but guess what, its totally worth it! Also, they pack the to go box in a plastic bag so that your food doesn't get messy.
So far this is the best Chinese food of San Francisco Chinatown for me and I will definitely go there again. Here are some tips:
– Restaurant on Yelp: http://tinyurl.com/nktww4l
– Do try their hot tea, it's very cheap and unlimited. Totally worth it!
– Best for lunch/dinner
– Good for Vegetarians
– Authentic Chinese environment
– Light on pocket
Leave a Comment Here
comments