San Francisco Fashion & Lifestyle Blogger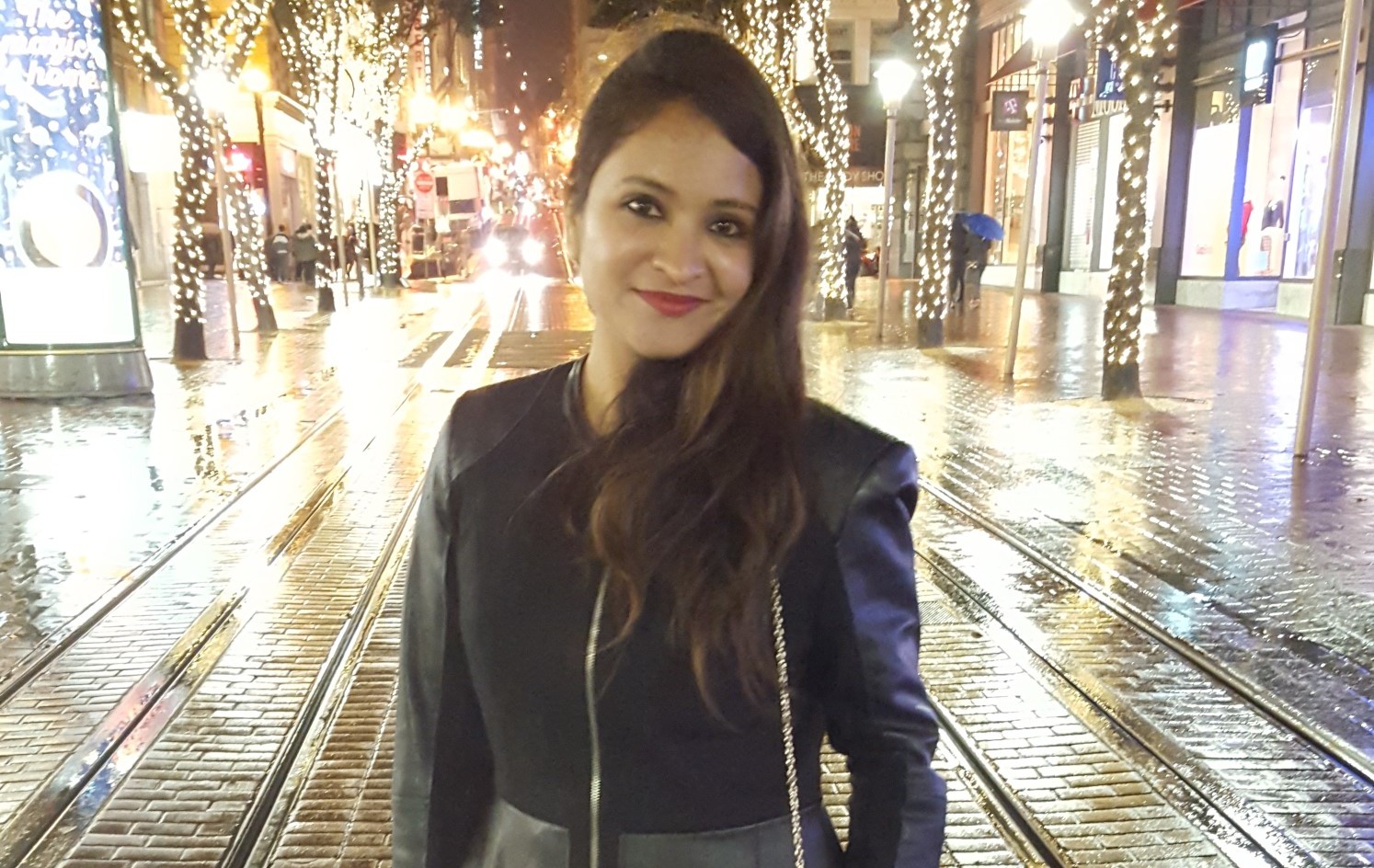 Moving on with days as you take care of daily responsibilities, trying to achieve your goals or to make people in your life happy, some of us don't realize how fast we are moving on with life until one day you think of that one thing you really wish you had done. That one thing, which can keep a track of your happy moments, doing that you never get bored, it brings you back to those lovely moments when you write about them, helps you connect with many people all over the world and overall, it makes you realize what your true passion is!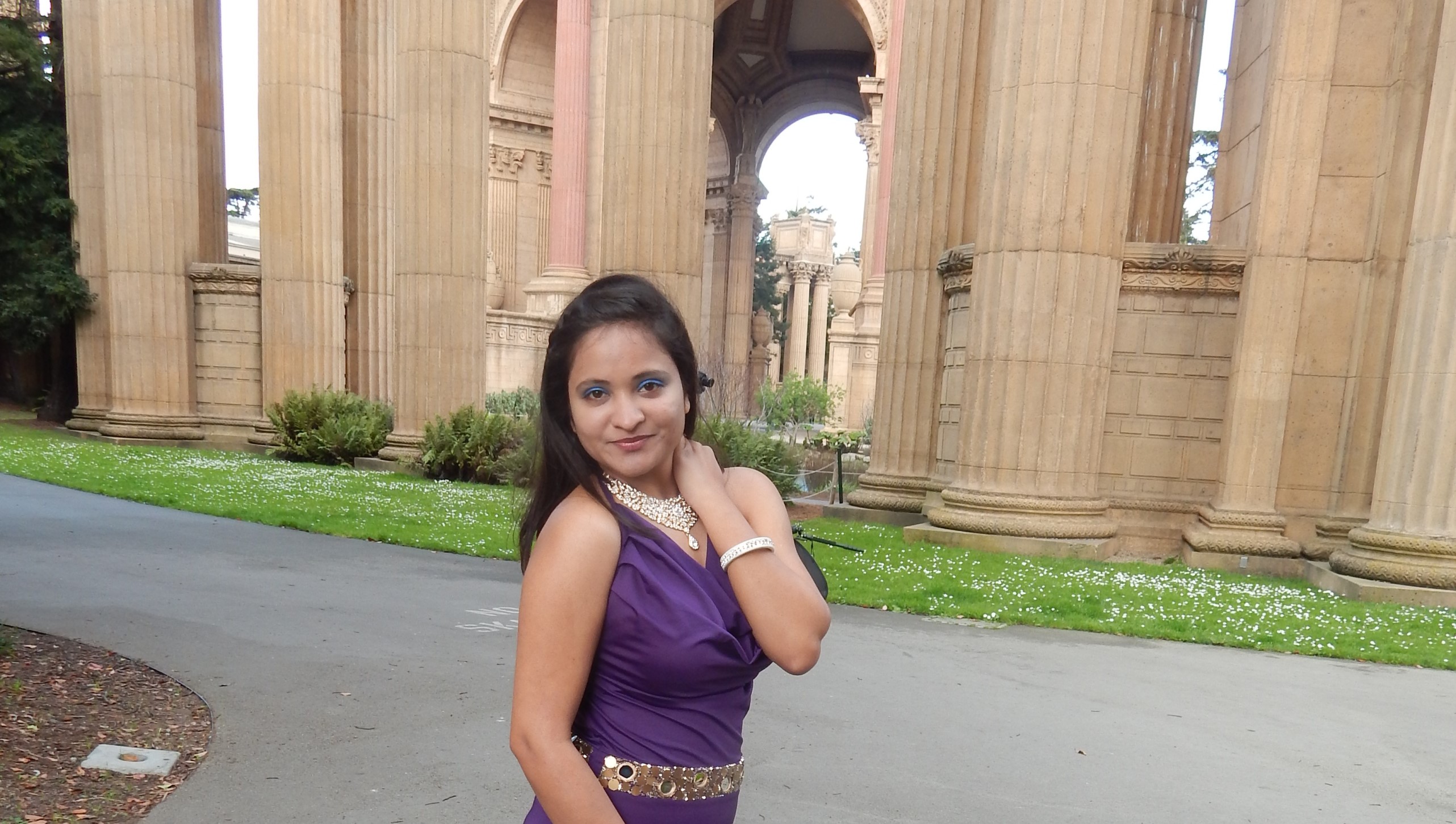 Acknowledgements:
This morning I got a call from my Dad who told me that the comment section of my blog isn't working! I realized my family has been testing, reading and sharing my blogs since the time I started writing! That's when I felt the need to acknowledge them and everyone else who support me in blogging for SFDesiGirl. The idea of creating a website seemed close to impossible for me in the beginning and it wouldn't have been possible without some of the amazing people that I am blessed to have in life. I would like to thank all of my Desi Girls in San Francisco, who are/were part of the meetup group that I hosted for a year. I have enjoyed your company and have learnt something from each one of you. Thanks to my little and very close group of girl friends back in India for encouraging me with your sweet words. Moreover, thank you Jay for being my personal photographer, learning photography especially for my blog and adding value to it with your constant recommendations. Creating this website won't be possible without you.

Hi there! My name is Pratibha Suyal and I am an Indian Fashion Blogger from San Francisco city.
I believe that each one of us have a true passion, doing which we never get bored and it gives you immense happiness. Some of us don't really have an idea of what that one thing is and some others who have an idea but don't know where to start with. I was one of the few who din't know what my true passion is, I had many hobbies but I couldn't think of that one thing that I can work on post midnight and still feel as delighted and awake! I am so glad that you want to know who SFDesiGirl is and what is her story 🙂
While growing up in Mumbai (India), I had a passion to write stories. Back then in my younger days I neither knew about blogging sites nor did I have access to a computer! So, to carry on my passion I would write fictitious stories on a notebook and while writing them I go back to those places, experience the characters, their pain and happiness. I wrote many such books, double checked their grammar hoping that one day I will be able to publish them! I convinced my dad to look for some publishers which he did (at least that's what he told me!) but I was just in sixth grade and everybody wanted me to focus on studies. As I grew up and was in ninth grade, I had no time to write because I was preparing for exams but my fun activity back then was to wear clothes inventively (or should I just say differently!), trying out different hair styles and talking about makeup tips. Days passed, I got busy with studies, exams and then work and in the meantime I forgot about my passion.
In late 2013, as I got married and moved to gorgeous San Francisco city, I had enough time in hand but wasn't sure of what I wanted to ultimately pursue. Of course I tried my hands on a few things that includes starting an Online Marketing Agency (which didn't go well!!). By 2015 I knew I want to blog about my love of fashion and beautiful San Francisco city as there were ceaseless places and local events to discover and write about. I also thought that these blogs will not only take me back to all the happy moments I spend here but also introduce San Francisco to other folks who might have just heard of it or who might be living here and will cherish the city even more after reading my blog posts. Back then, I was hosting a meetup group called Desi Girls in San Francisco so I thought of the name SFDesiGirl for my blog and since then it has been a never ending journey! I have finally become a fashion blogger who is certainly in love with San Francisco city and enjoys blogging about it.
So this is my story, story of my passion for blogging about fashion and San Francisco city that makes me happy and something that I look forward to everyday. If you enjoyed reading my story, connect with me on facebook and twitter and I would love to know what your story is. Also, I hope I inspire some of you who might be holding on to your passion or who are not really sure about what that one thing is. If you have discovered your passion, just go for it as life is more cheerful when you can do things that you really enjoy doing 🙂
Lots of love and thanks for your support!
SFDesiGirl
Indian Fashion Blog | San Francisco Lifestyle Blog