Add more spookiness to your celebrations with this to do Catwoman makeup
The power of makeup – it helps me become who I want to be at the moment while still being myself! 
-SFDesiGirl Quotes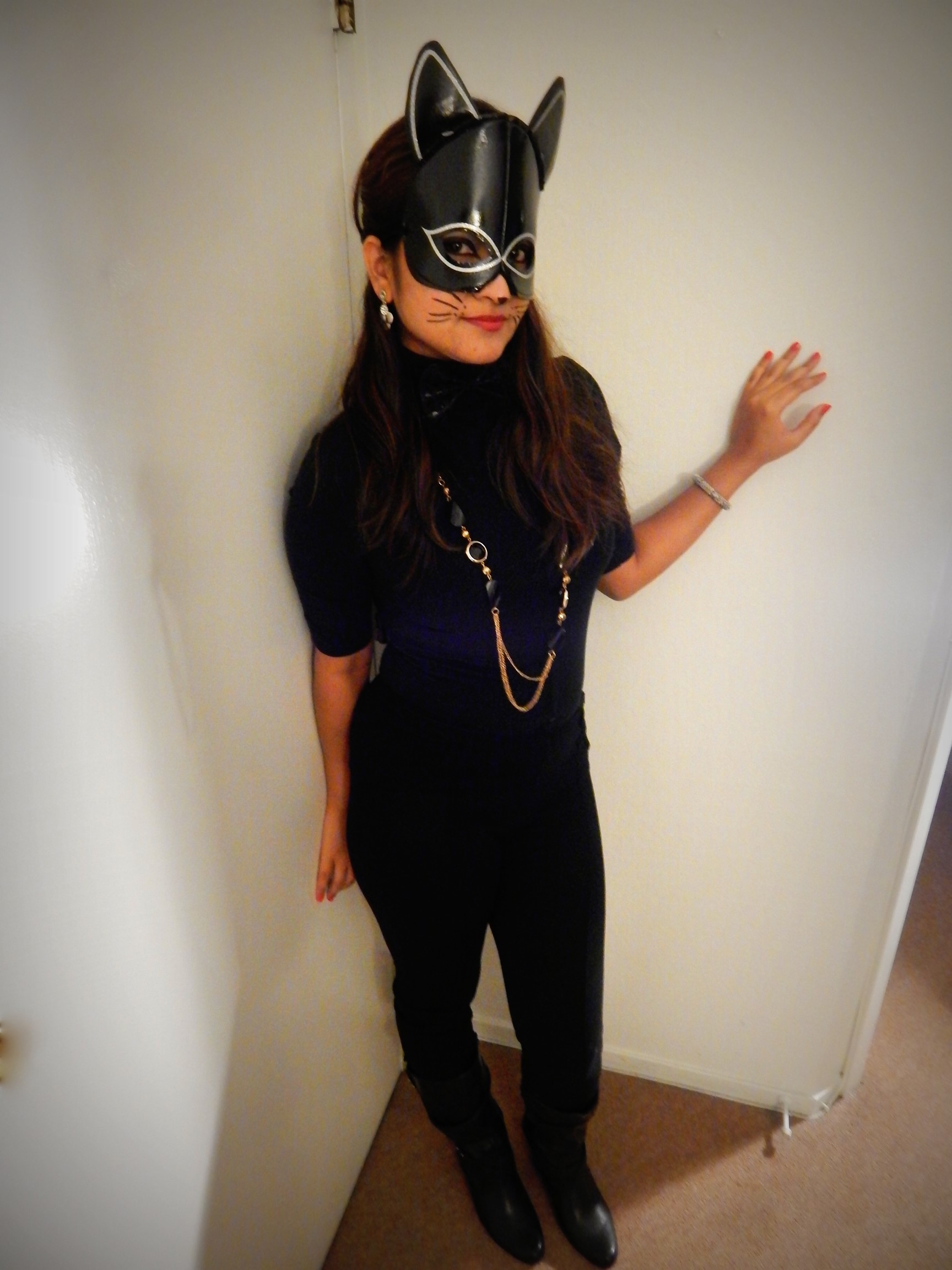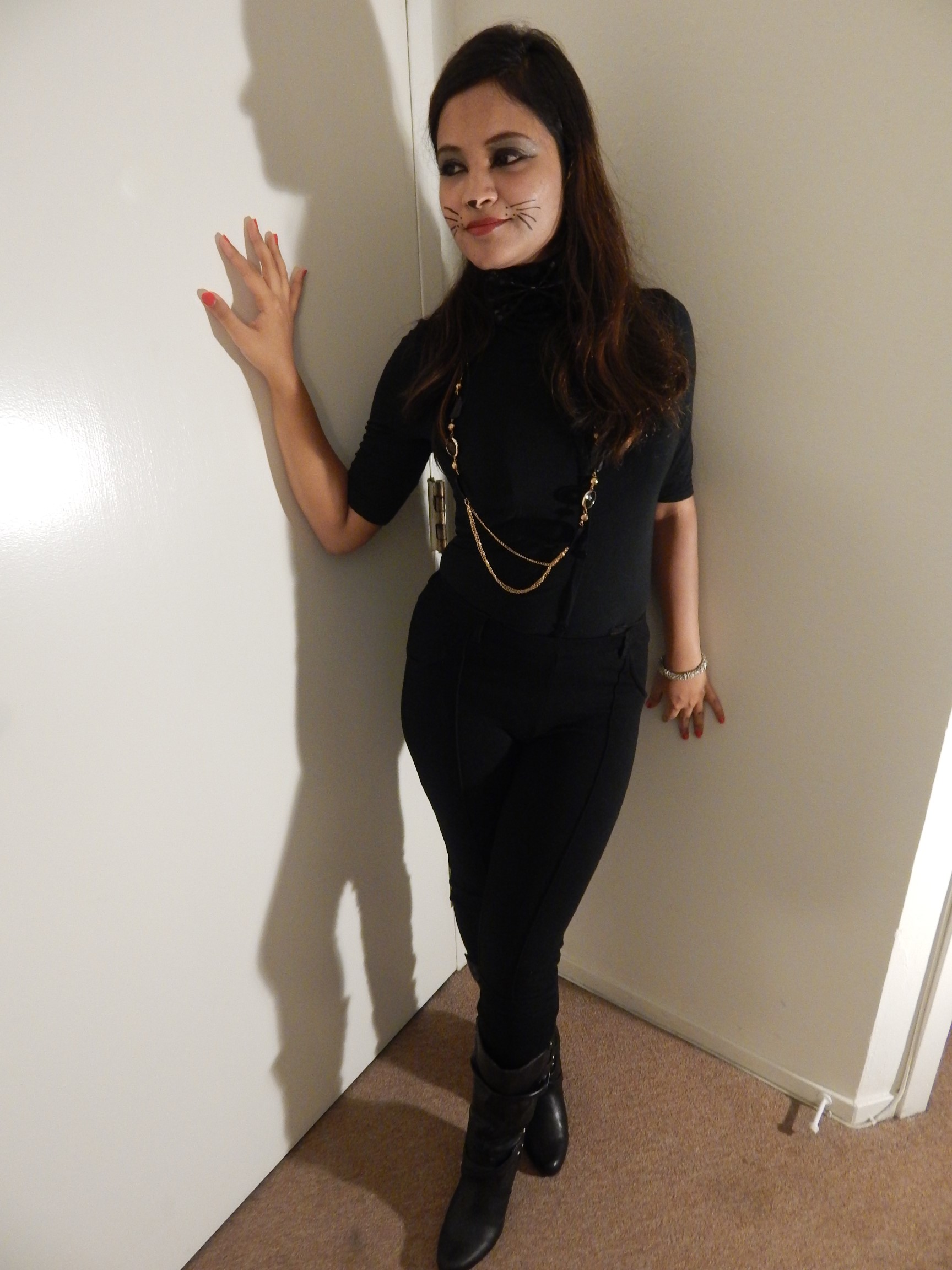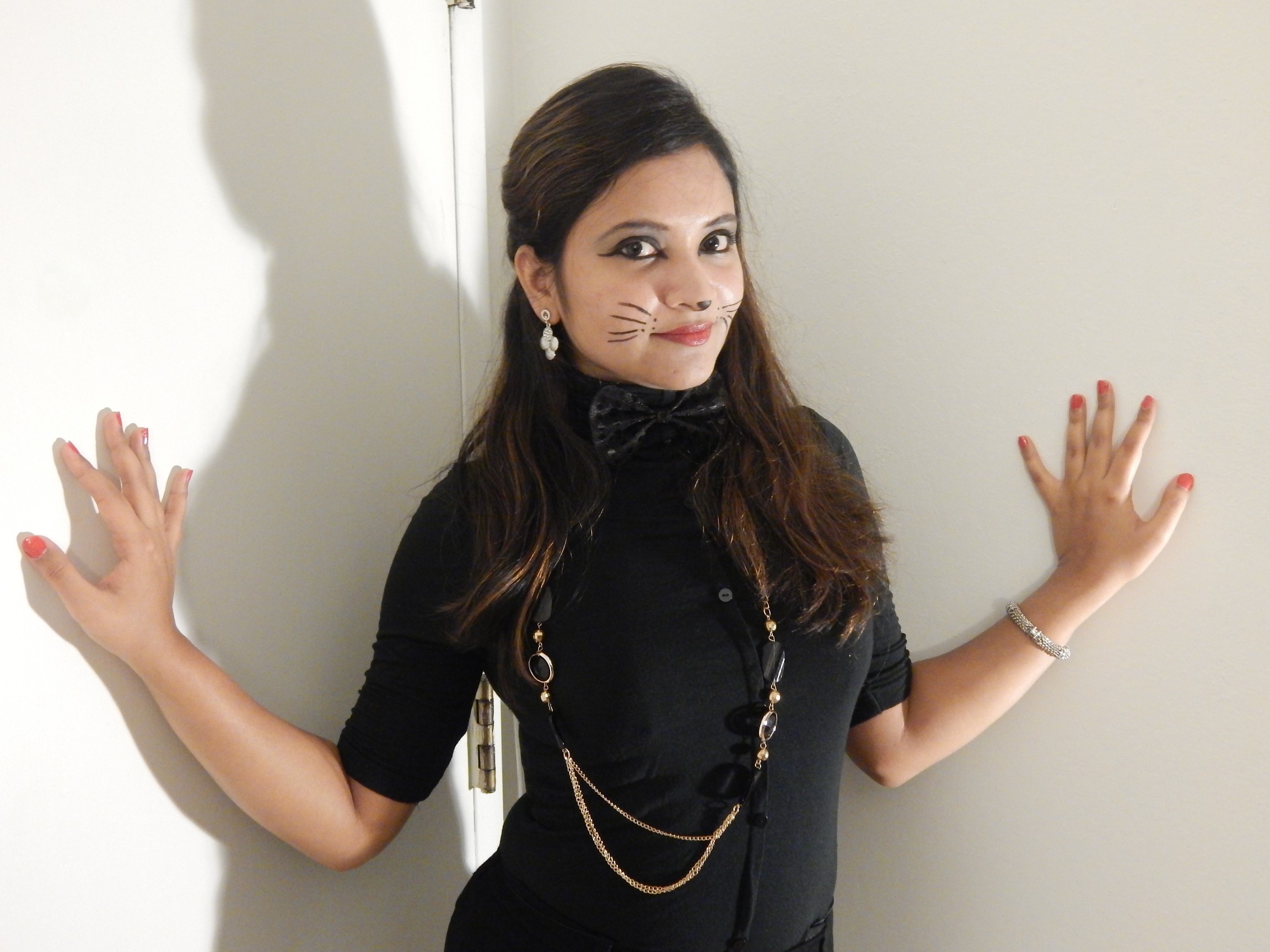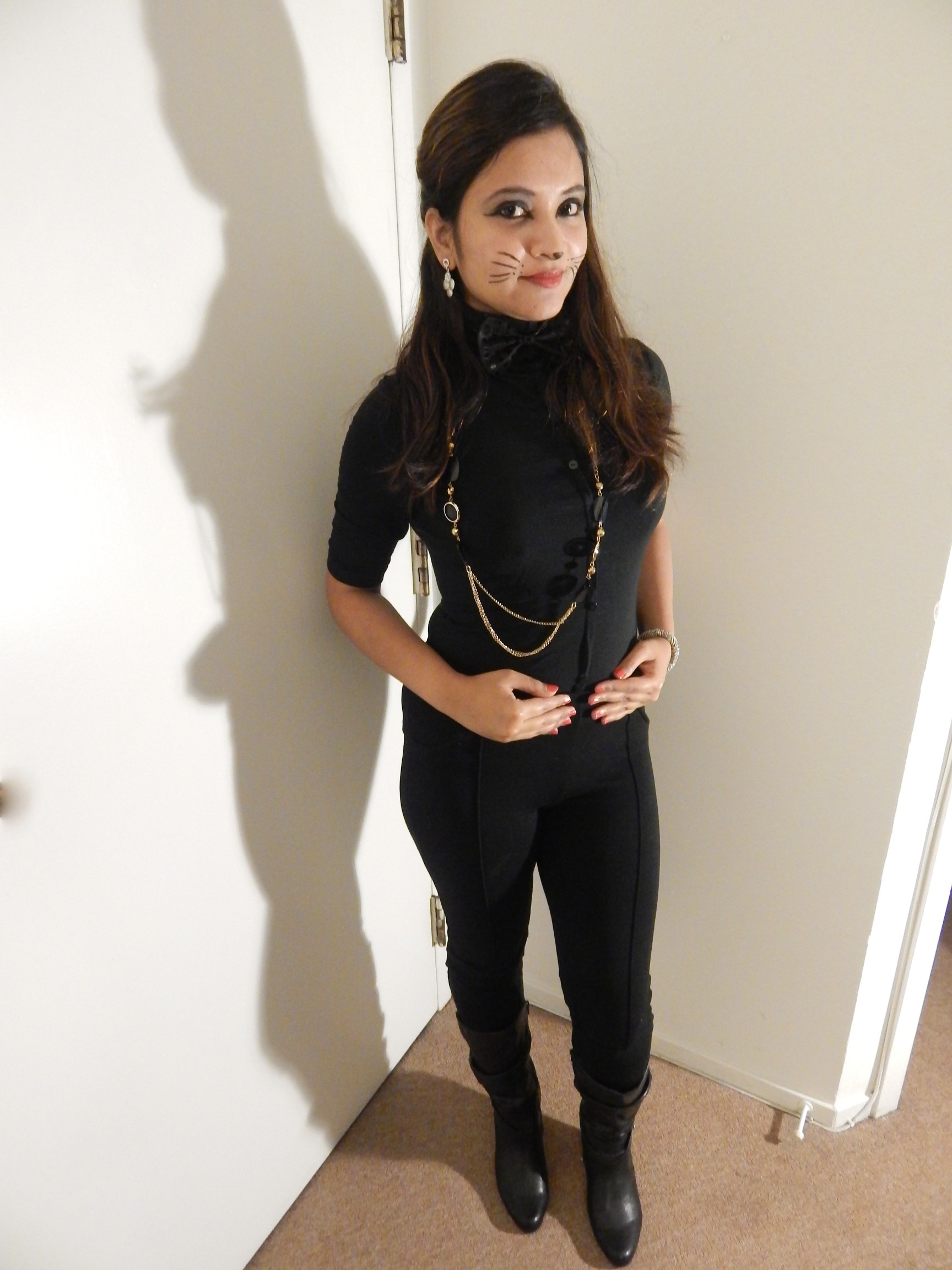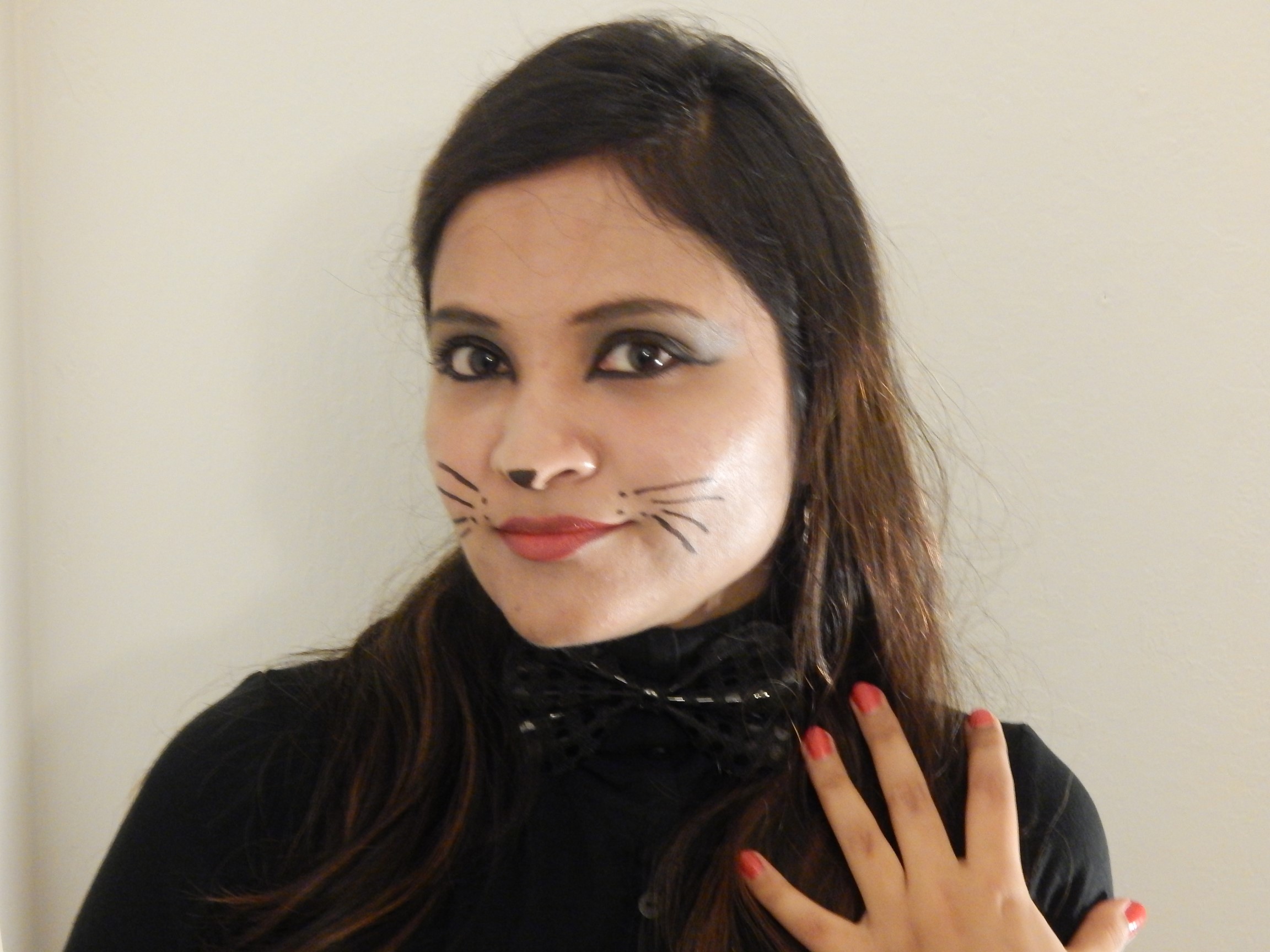 This post comes a little late for Halloween 2015 celebrations as I have been super busy with exams and assignments but I thought it will help many girls to simplify their next Halloween dress up.
I still remember when  I first moved to USA and it was my first Halloween back then. Coming from India, where we don't celebrate festivals like Halloween or Thanksgiving, I was confused about what to dress up as and from where to buy my costume. For me, Halloween was all about spookiness and I always thought I have to dress up something scary. Back then, easiest deal seemed to be becoming a witch. I din't wanted to spend a lot on a costume on something that I wouldn't be wearing ever afterwards. So, I just invested in some props that I found at Walmart. I found a nice hat and a Tantrik black Perls necklace, rest of my costume was actually made by myself!  Here is a look at my last years costume 🙂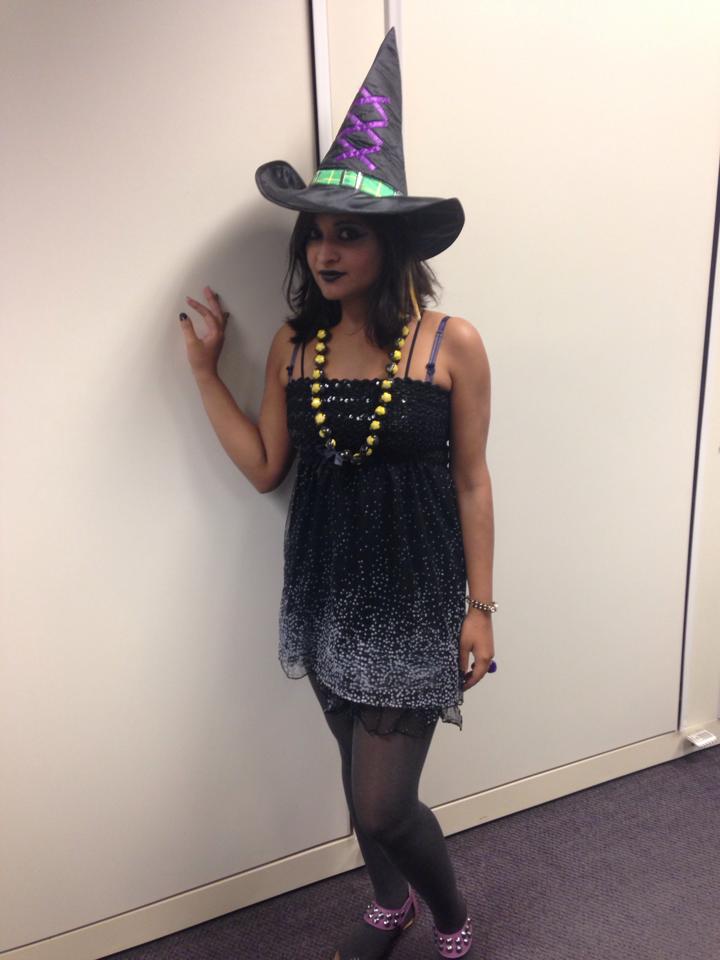 This year, I had taken a lesson from last year preparations and I bought my catwoman's props from Grocery Outlet! Yes, I found them weeks before Halloween while doing grocery and I was that I am going to be a catwoman this year! This set came with a mast, tail and a bow tie. I din't had a leather skin tight top but I was able to match my high neck black top with black pants to make a body hugging catwoman costume. If you do have a leather skin tight top, you can wear that along with leather pant but don't go for half leather. For example, if you are wearing a leather pants, match them up with leather top otherwise I am sure you have plain black pants 🙂 Match up your dress with a pair of black boots and you are all set!
Here is the simple makeup tip:
Eye makeup:

Eyeliner – Although I had this eye mask, I knew I won't be wearing it too long and I had to do this cat-eye makeup which was easy and fun to do. For catwoman eyes, you can go as dark on your liner as you want to and wing it on both sides of your eyes. One side of the wing goes up and the other side goes down towards your nose. You can thicken the liner as much as you want – the thicker the better for catwoman's look but it's really a personal preference as some people don't feel comfortable with thick liners. I used a gel liner for this.
Eye lashes – Use a high volume, waterproof maskara.
Eye lids: brighten them up with some glossy back eye shadow.
Darken up your eye brows a little bit than usual.

Nose: Use a gel liner to create a little cat nose. You can just strike lines one after another with help of a brush or create your own design.
Mustache: Creating a cat's mustache is the most complicated yet fun part as you really add that cute cats look with this mustache! I ended up messing my mustache twice and even the final one doesn't seem perfect to me. So, be very careful with this part, it's not as simple as it looks! Start with a strike of line one towards your eye, another towards your neck and middle one towards your ears. You don't have to worry about creating exactly same mustache on both the sides as no one has them for real!
Lips: Use the reddest lipstick you got along with some gloss.
I hope you find it easy to become a catwoman on Halloween and send me pictures of your look 🙂
Leave a Comment Here
comments