10 Days of same shirt but different styles!
Tie a belt, make it shirt dress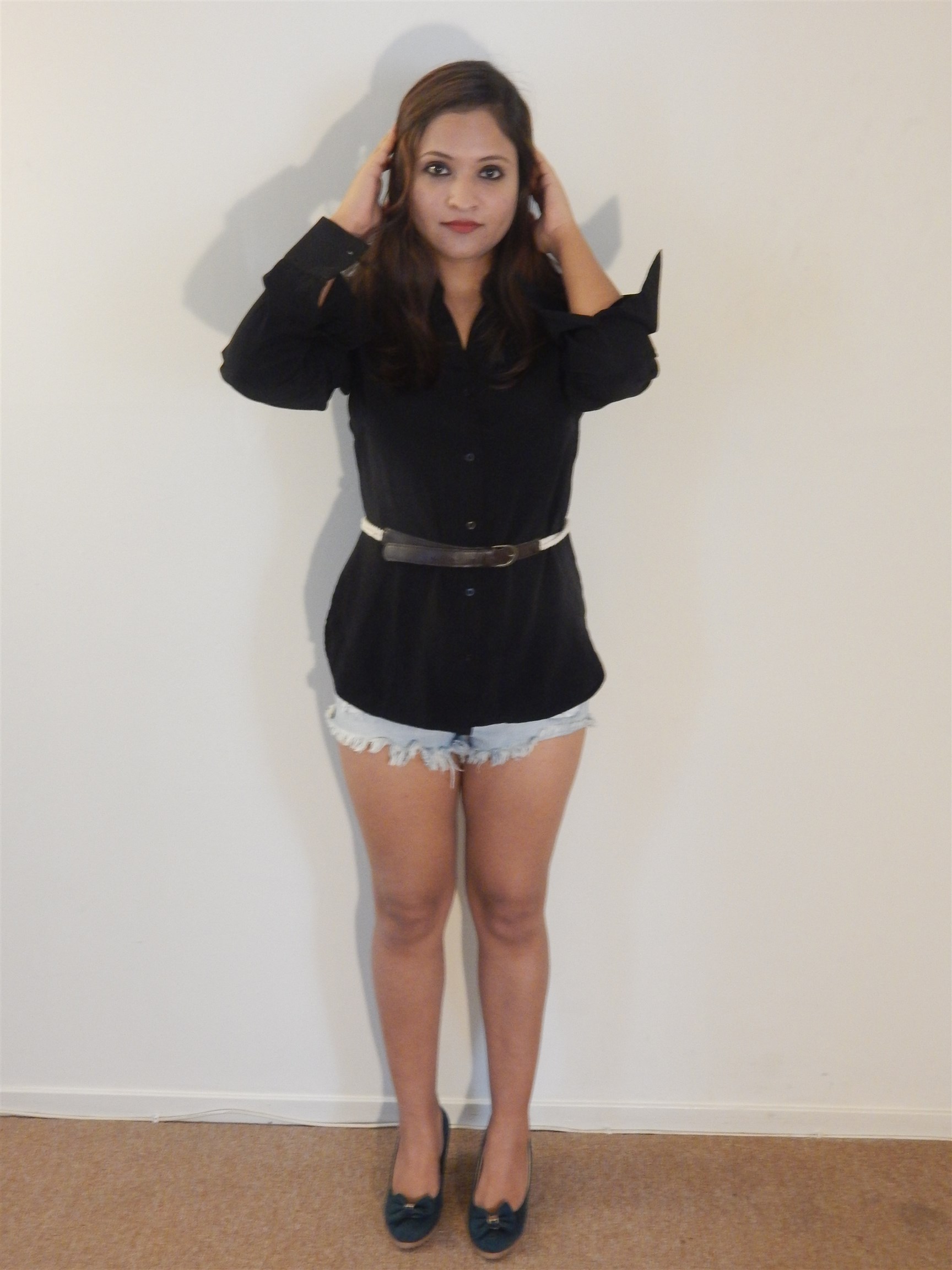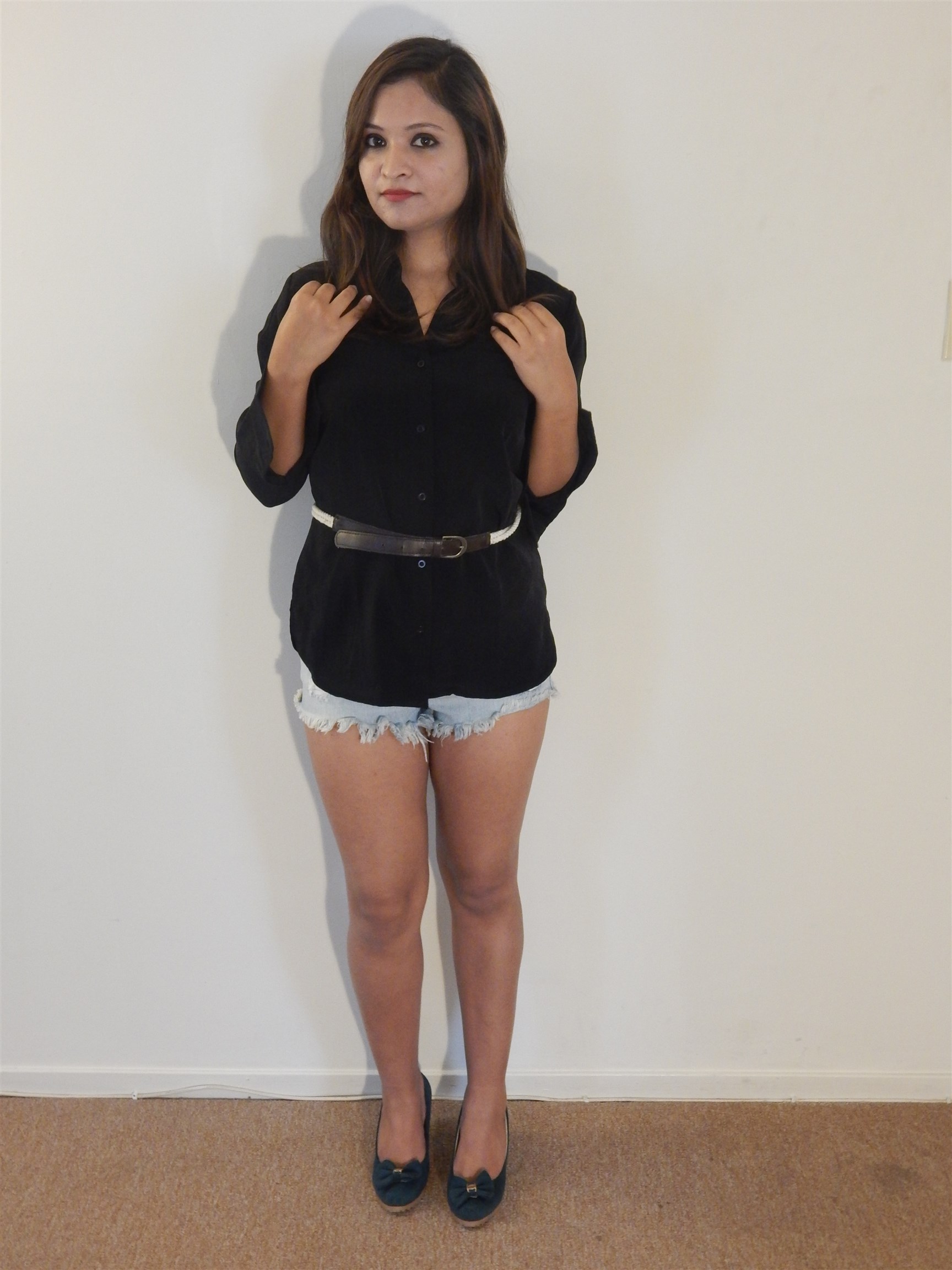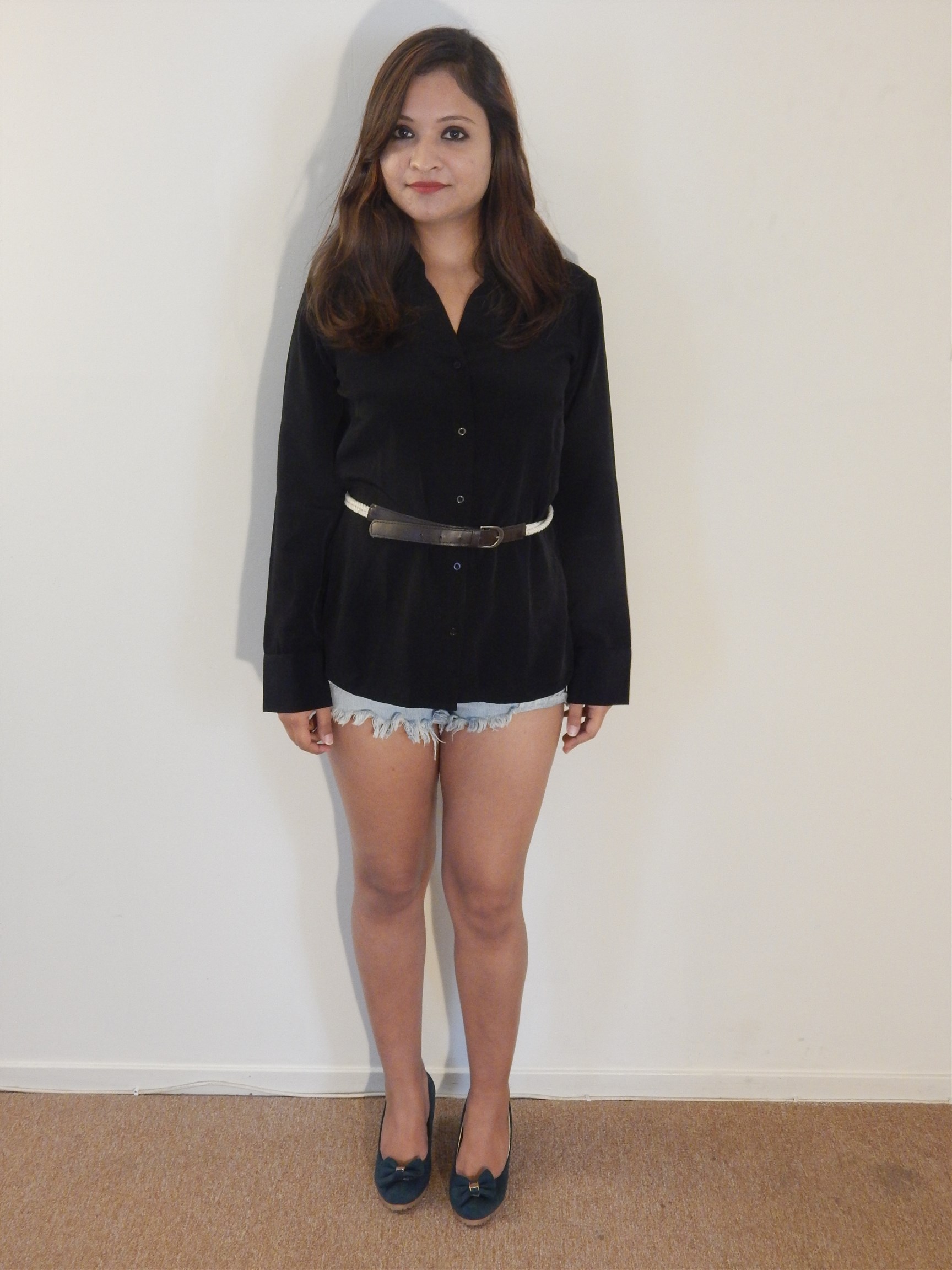 How to get this look: As we head to the 7th day of wearing the same formal shirt, today I am posting another easy to carry and so much in trend look. How you can wear your shirt as a shirt dress? Well, just take out a long shirt that you have or carry it from your guy 😉 then tie a belt around your waist to highlight your slim and beautiful waistline. Wear this over the smallest jeans short your have and its all set! Ever thought fashion could be so easy? You can wear your formal shirt like this in a pub, girls outings or on any happening day when you are also lazy and don't wanna look around your wardrobe too much to look great.
In Trend? Very much.
How to carry this off well: This type of shirt dresses are in trend these days and they are easy to make and they look well on everyone. Only thing to remember in this fashion style is DONOT forget to tie a belt. Now, tying a belt over a shirt is my own recommendation and it hasn't been mentioned in any fashion blog but I feel long shirts can make your look fat(unless you specifically altered them to use as a dress). So you need to take care of that by tying a belt. How classy you look depends a lot on your belt. The fashionable your belt is, overall look will be as fashionable. Just keep in mind to not overdo your belt and wear something that is not too bright/flashy. Wearing a dark color, metal and leather belts are the safest options and most of us have them at home already.
So what are you waiting for? Convert your boring formal shirts into a long dress today and send me out your pictures! I would love to watch others creation of my version X
Leave a Comment Here
comments