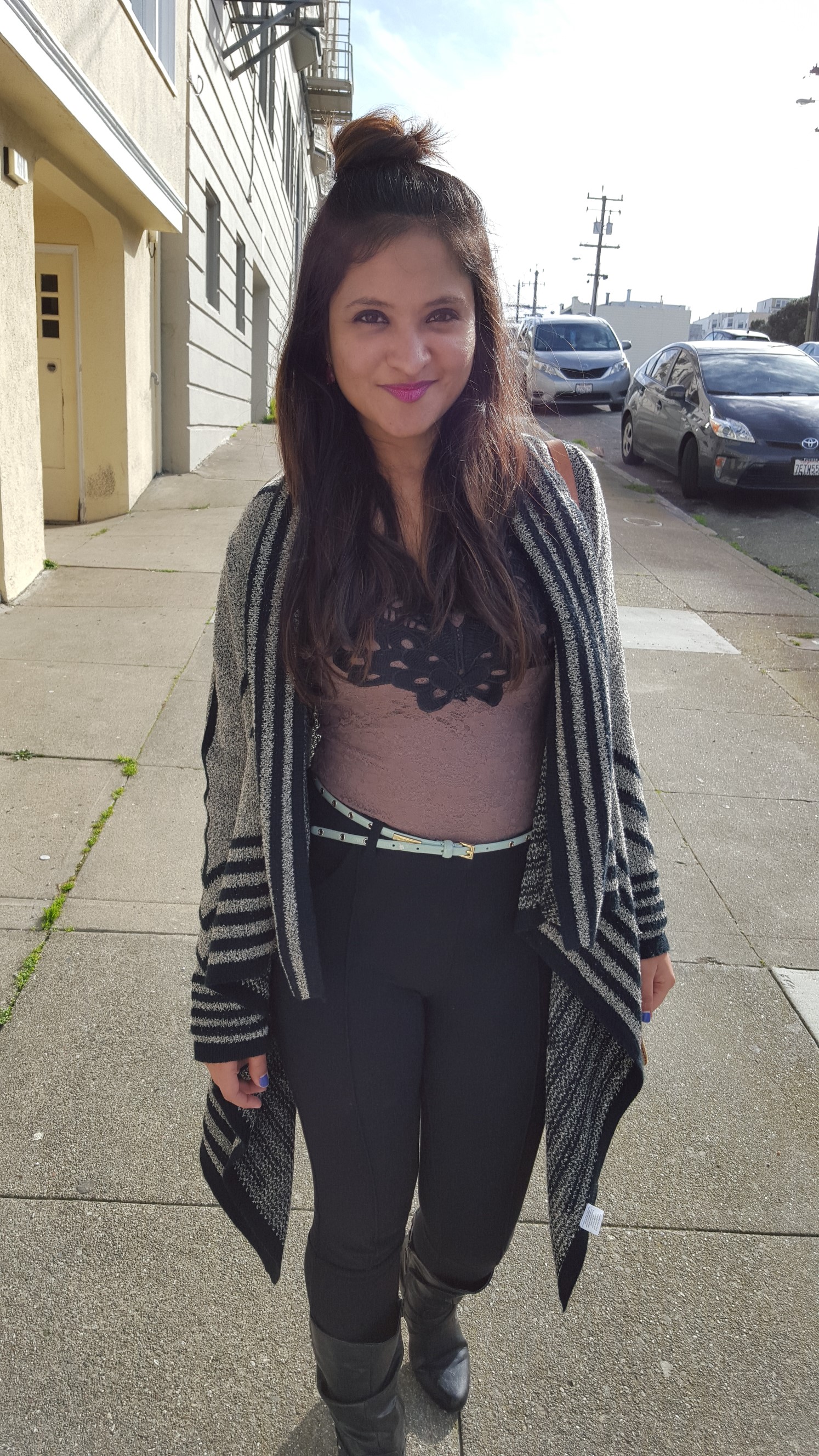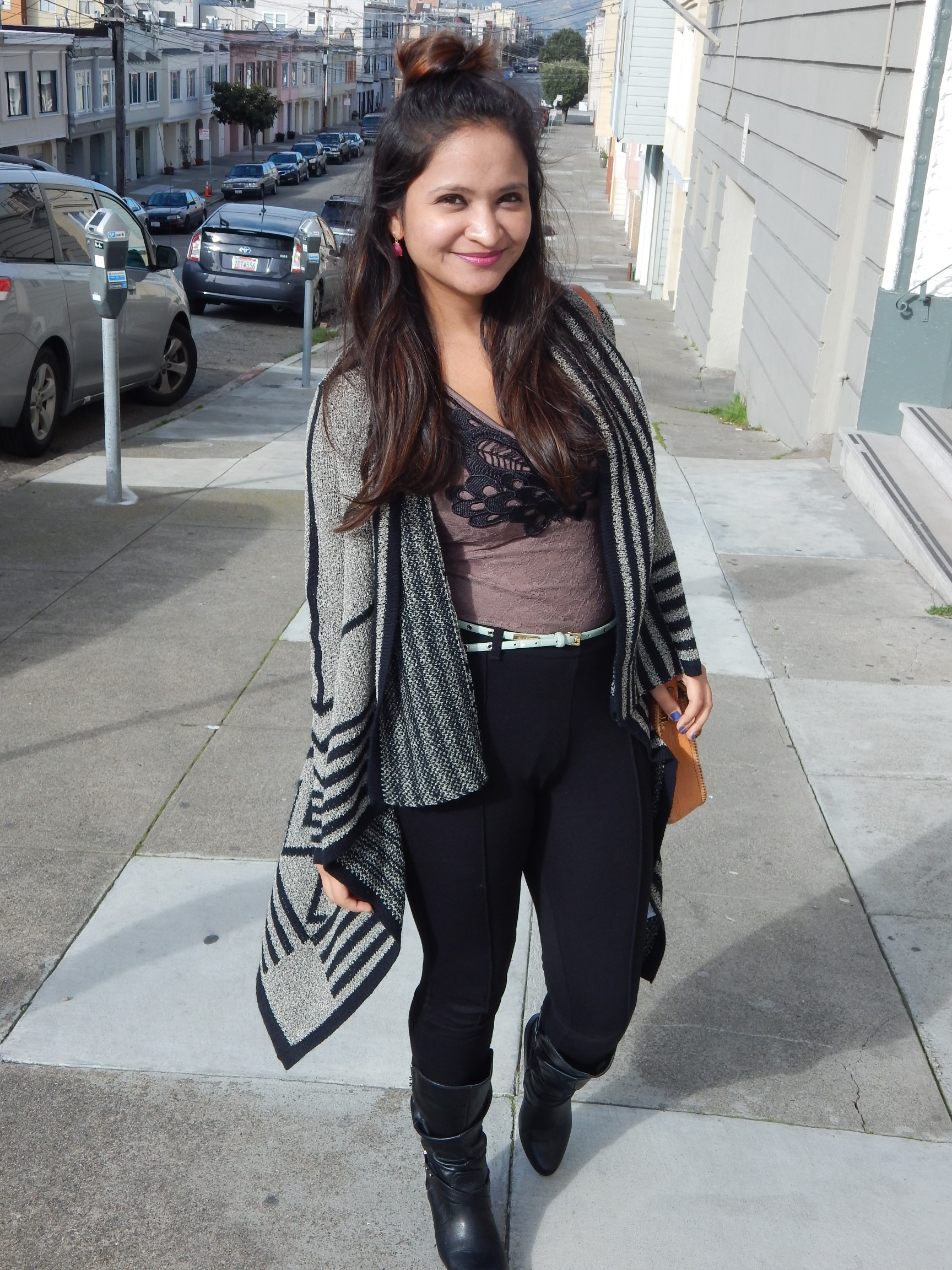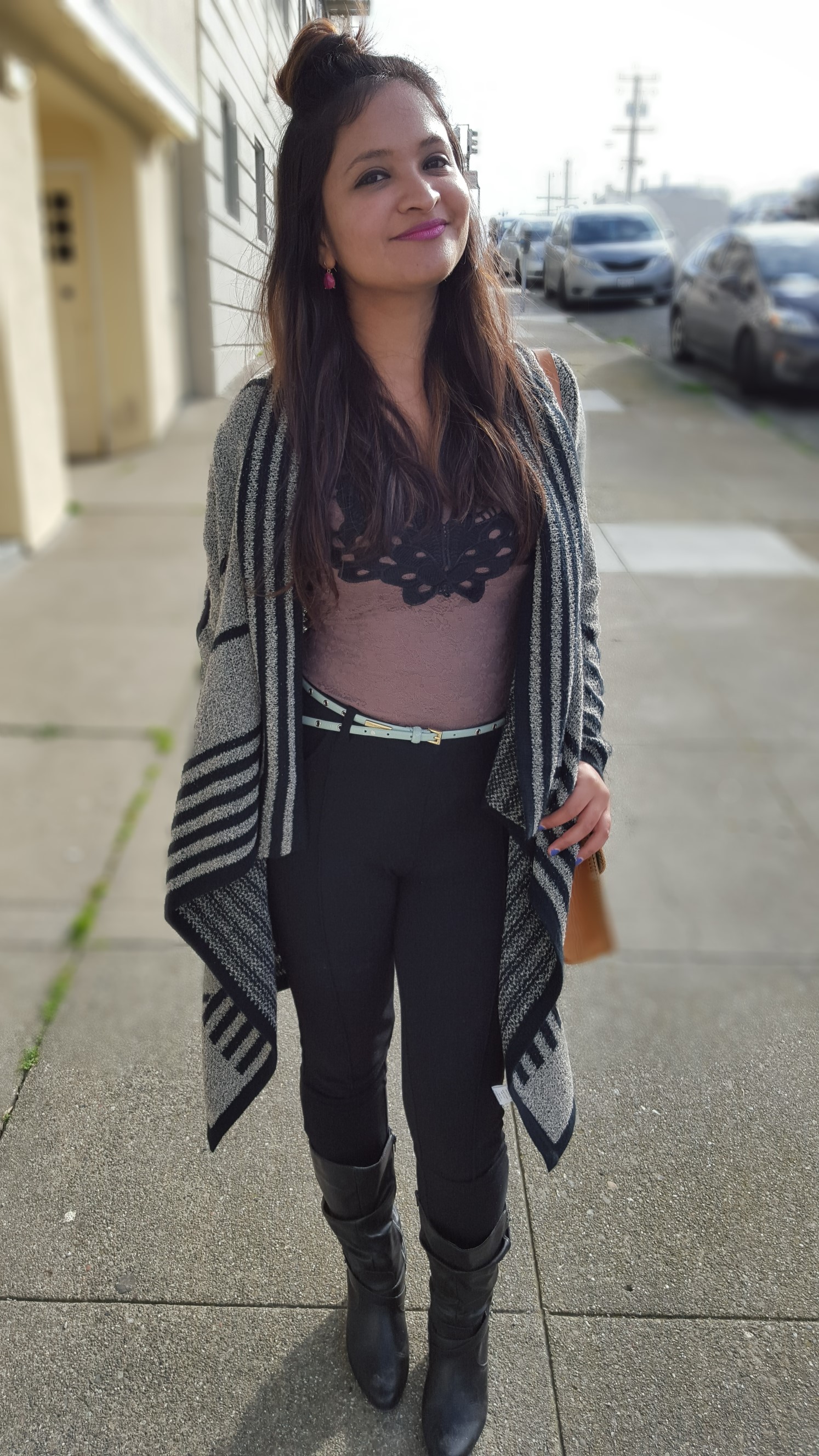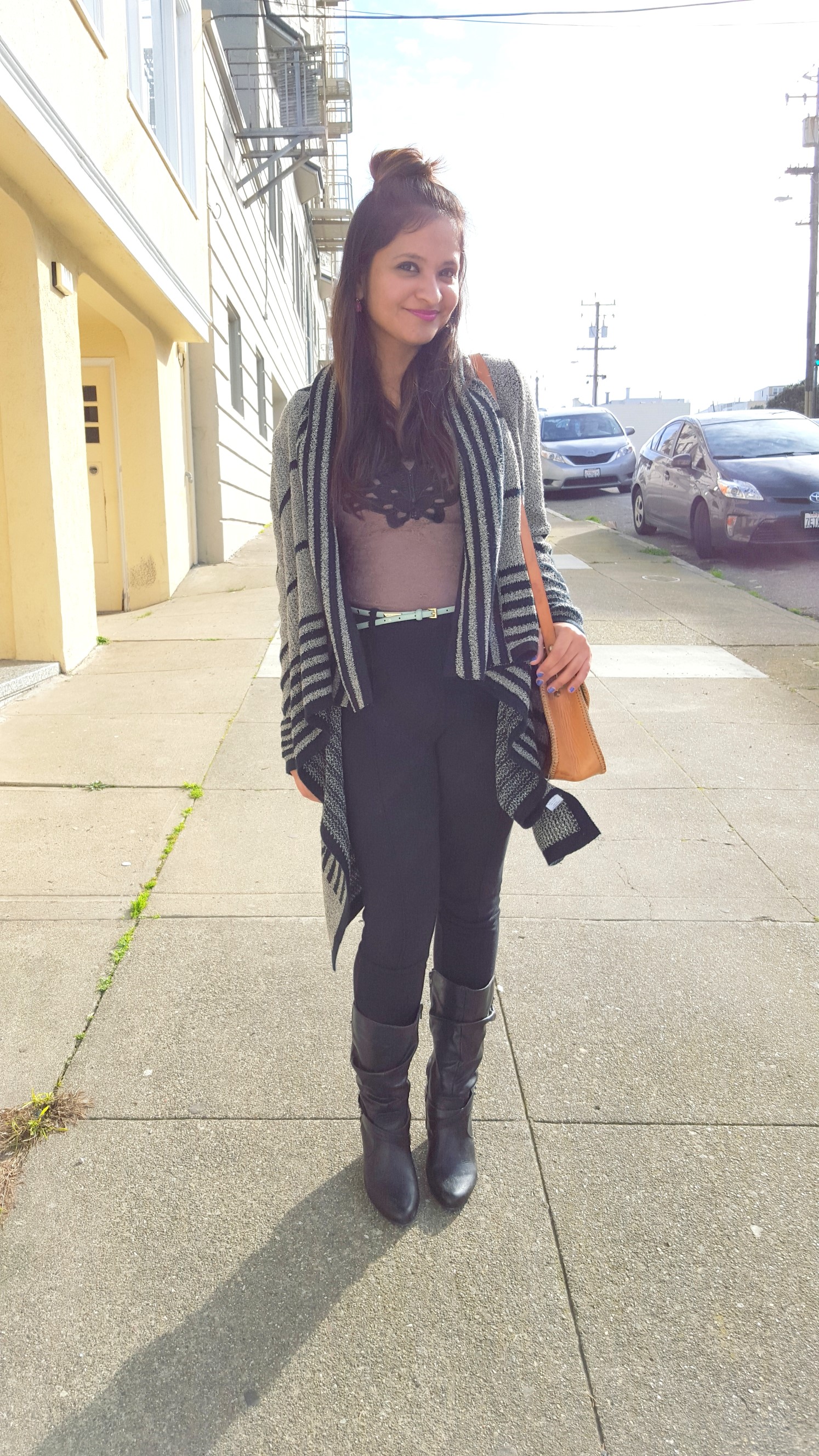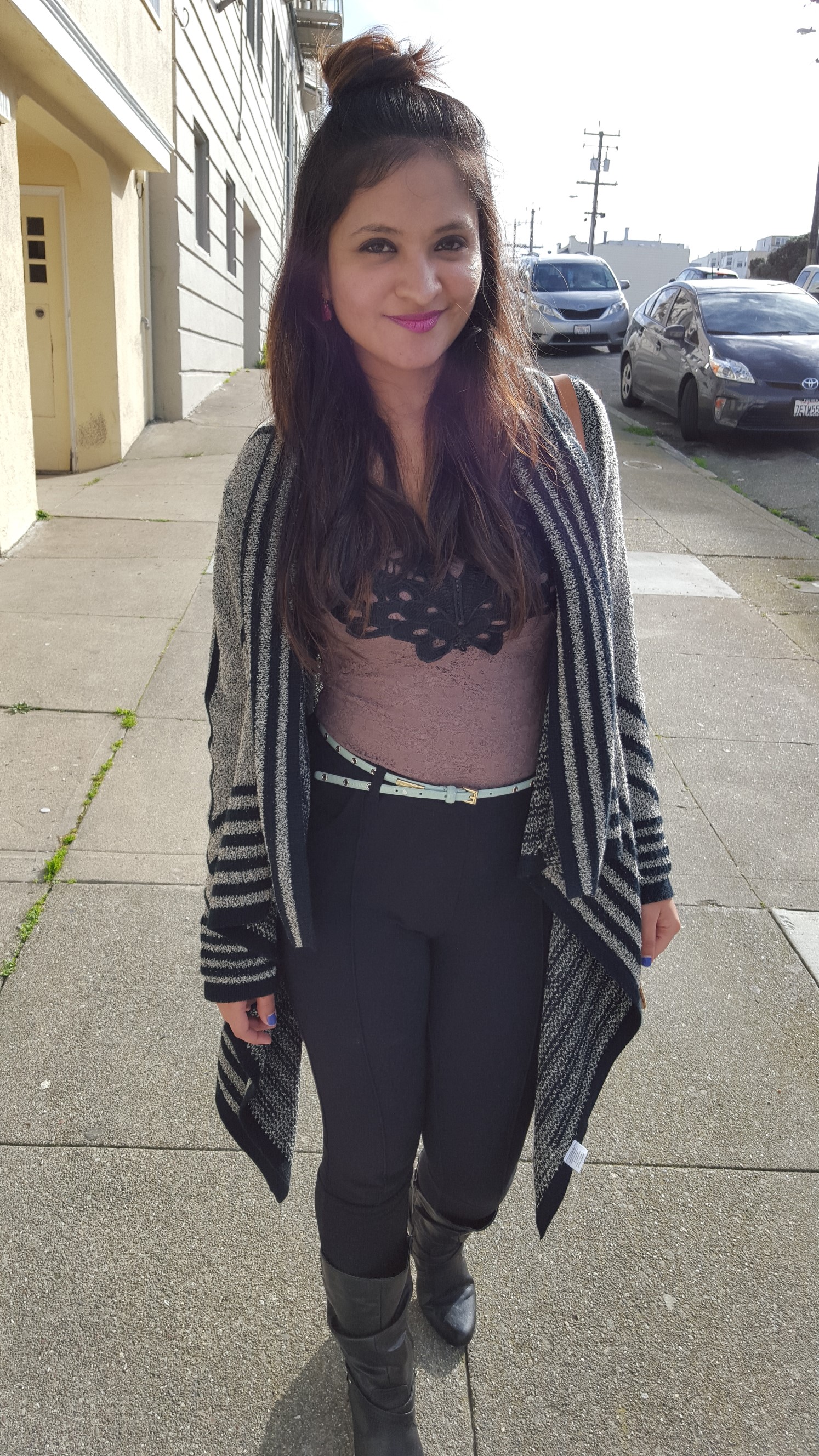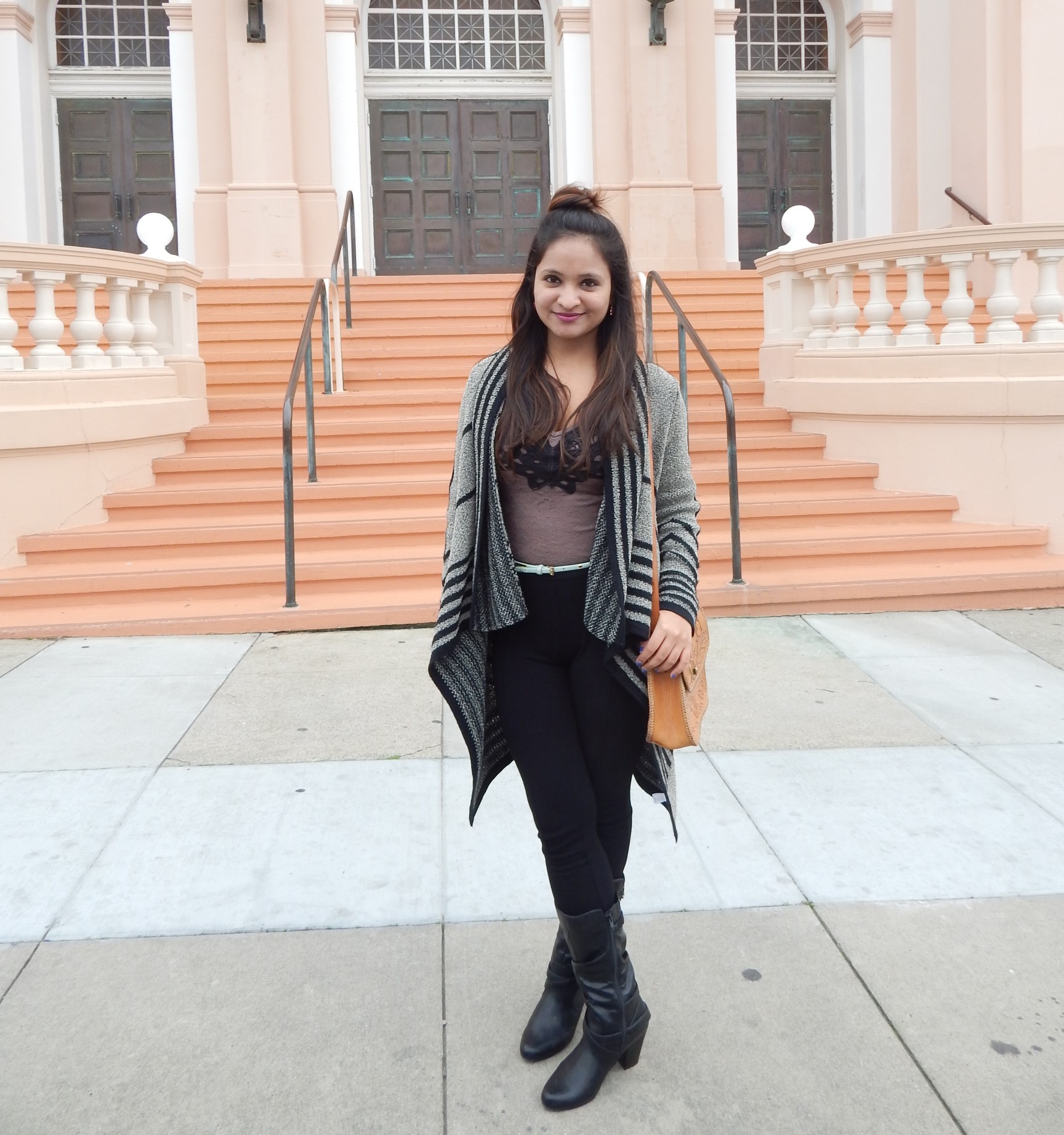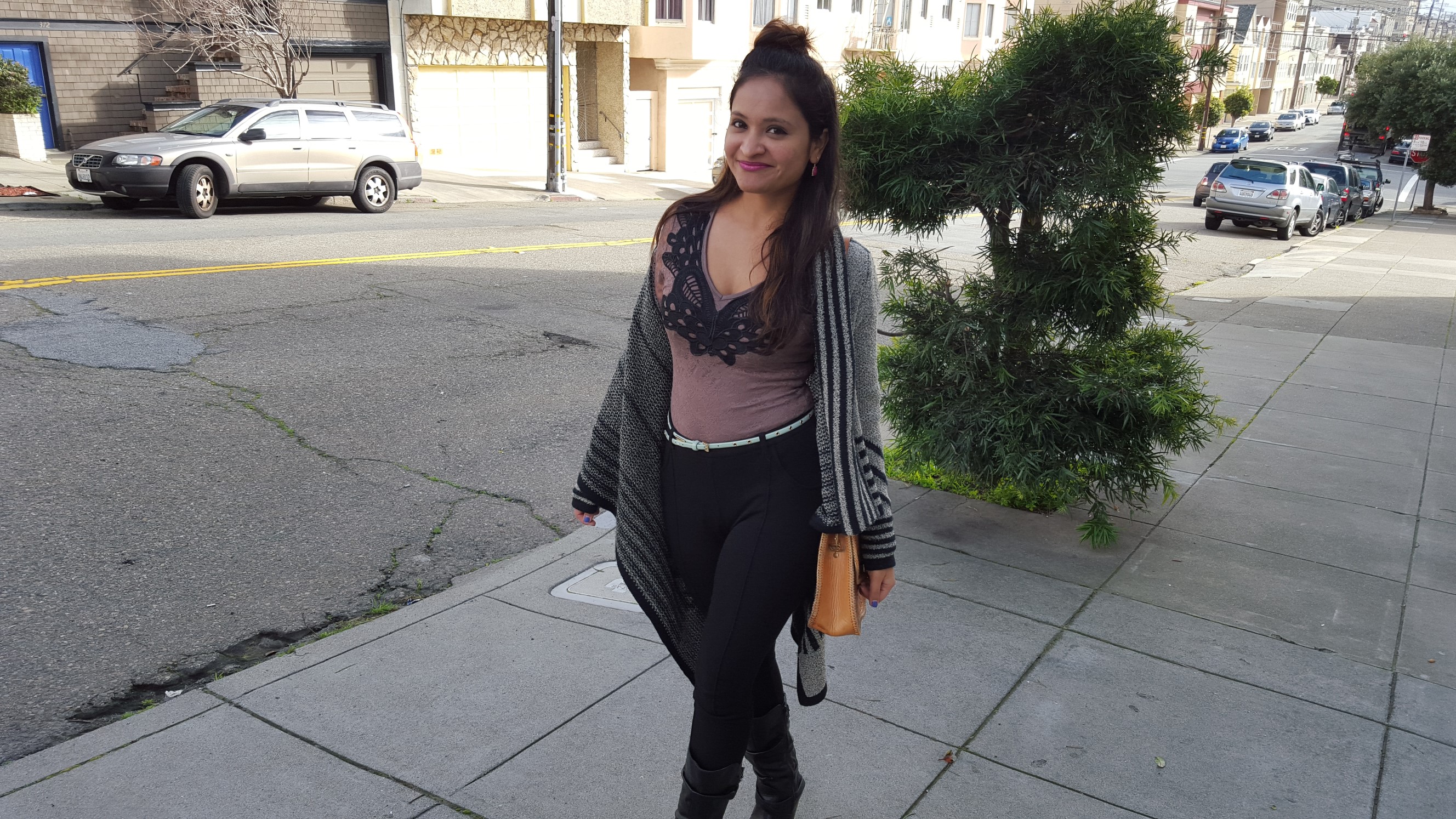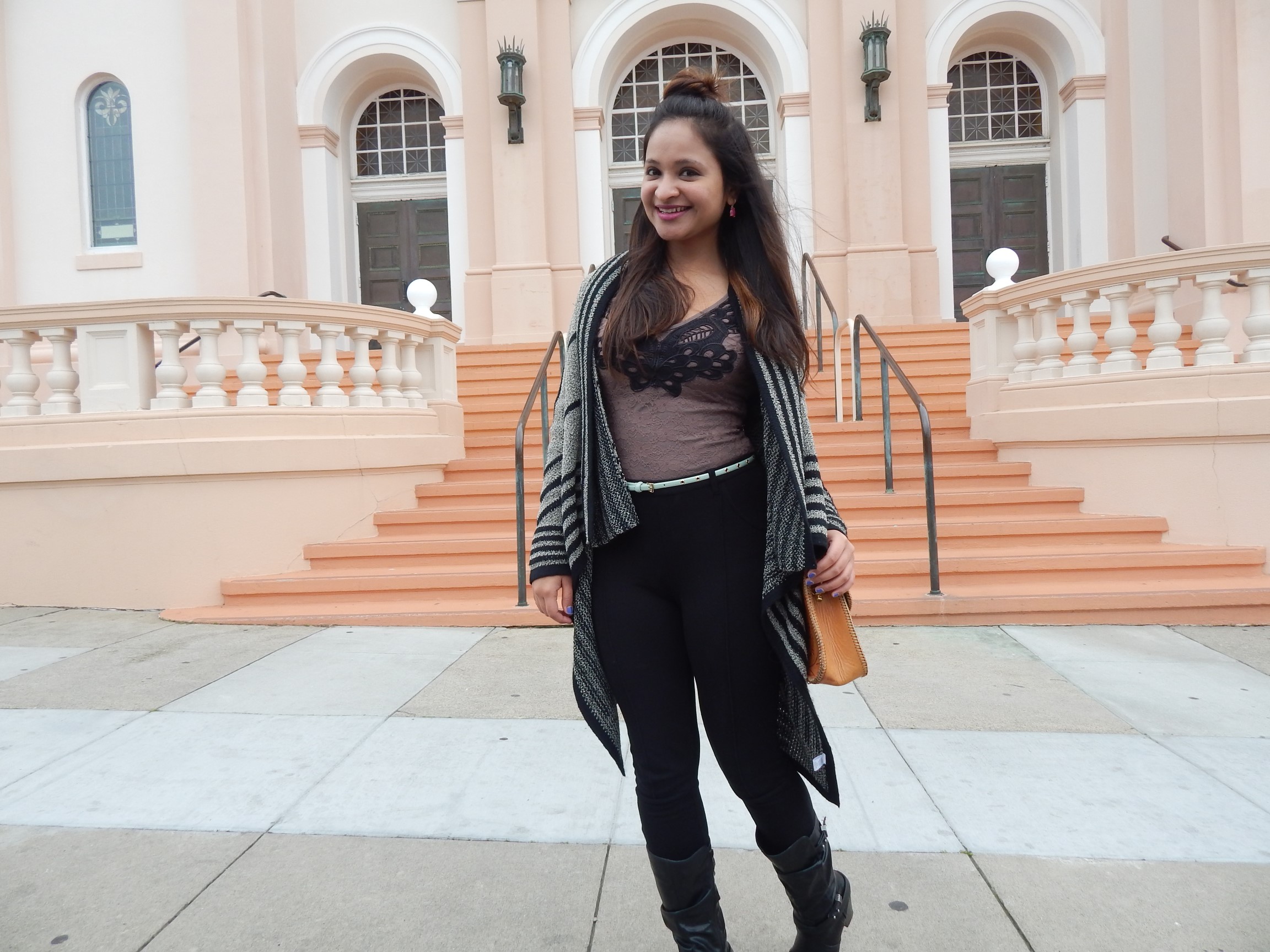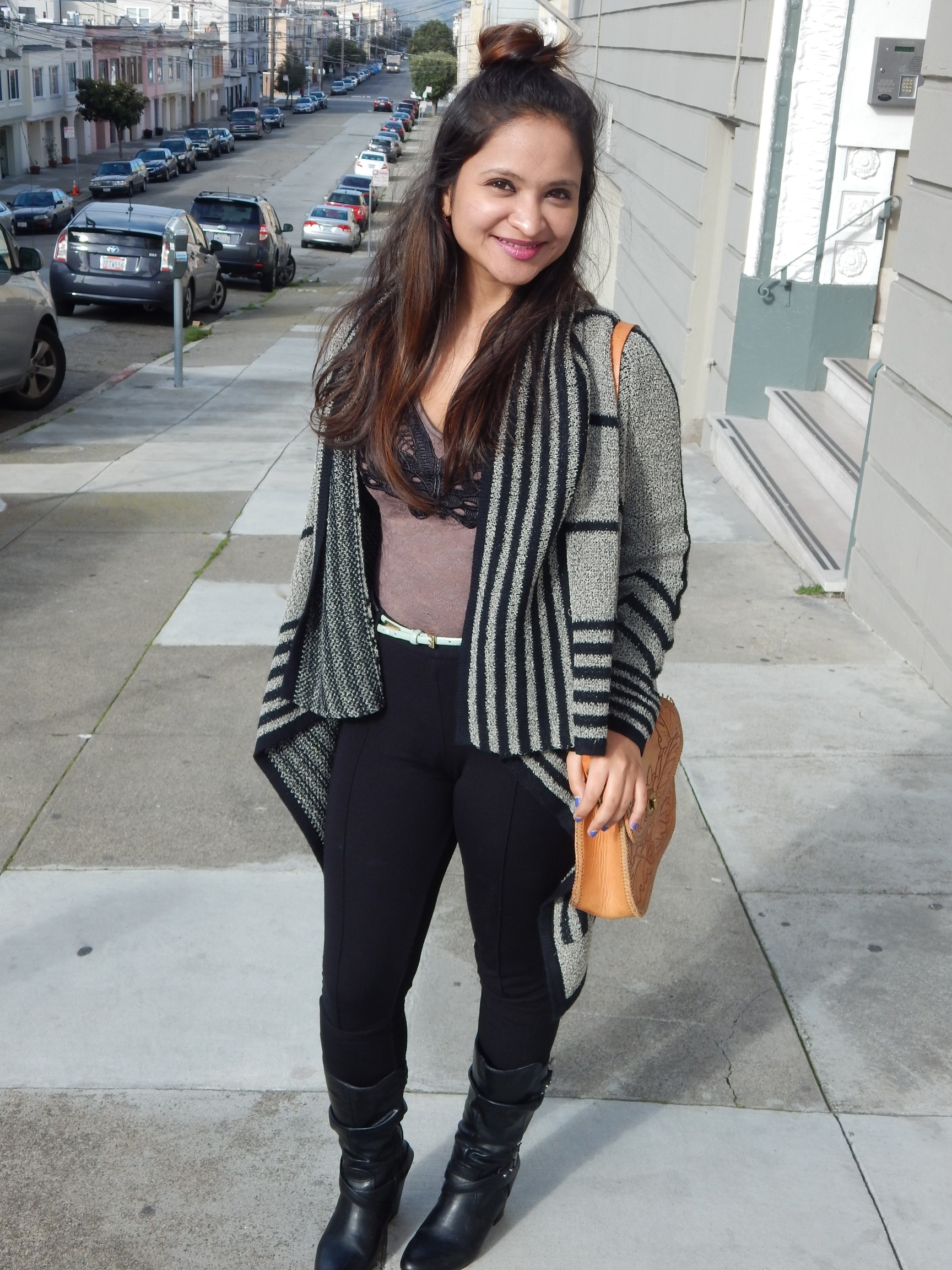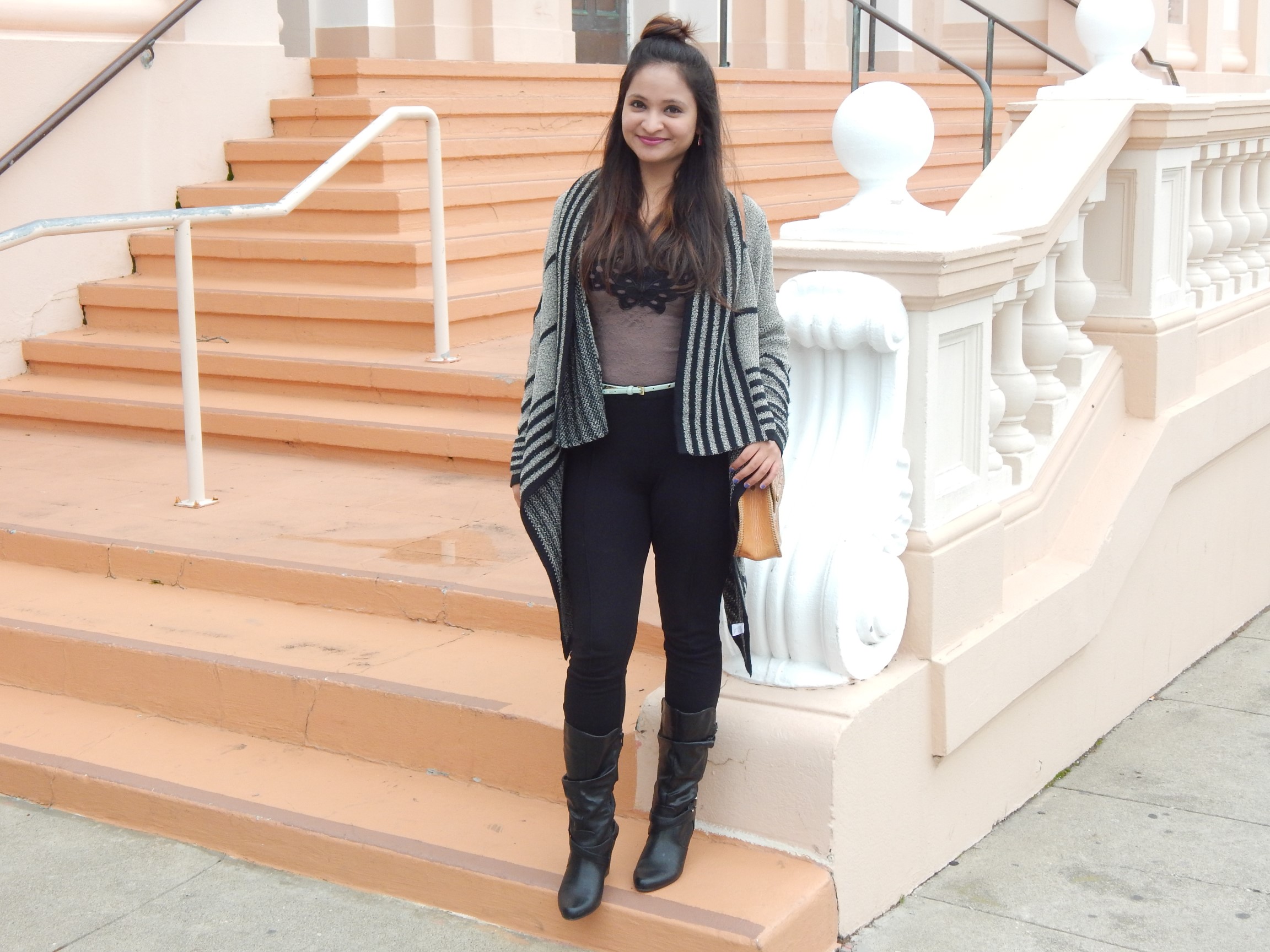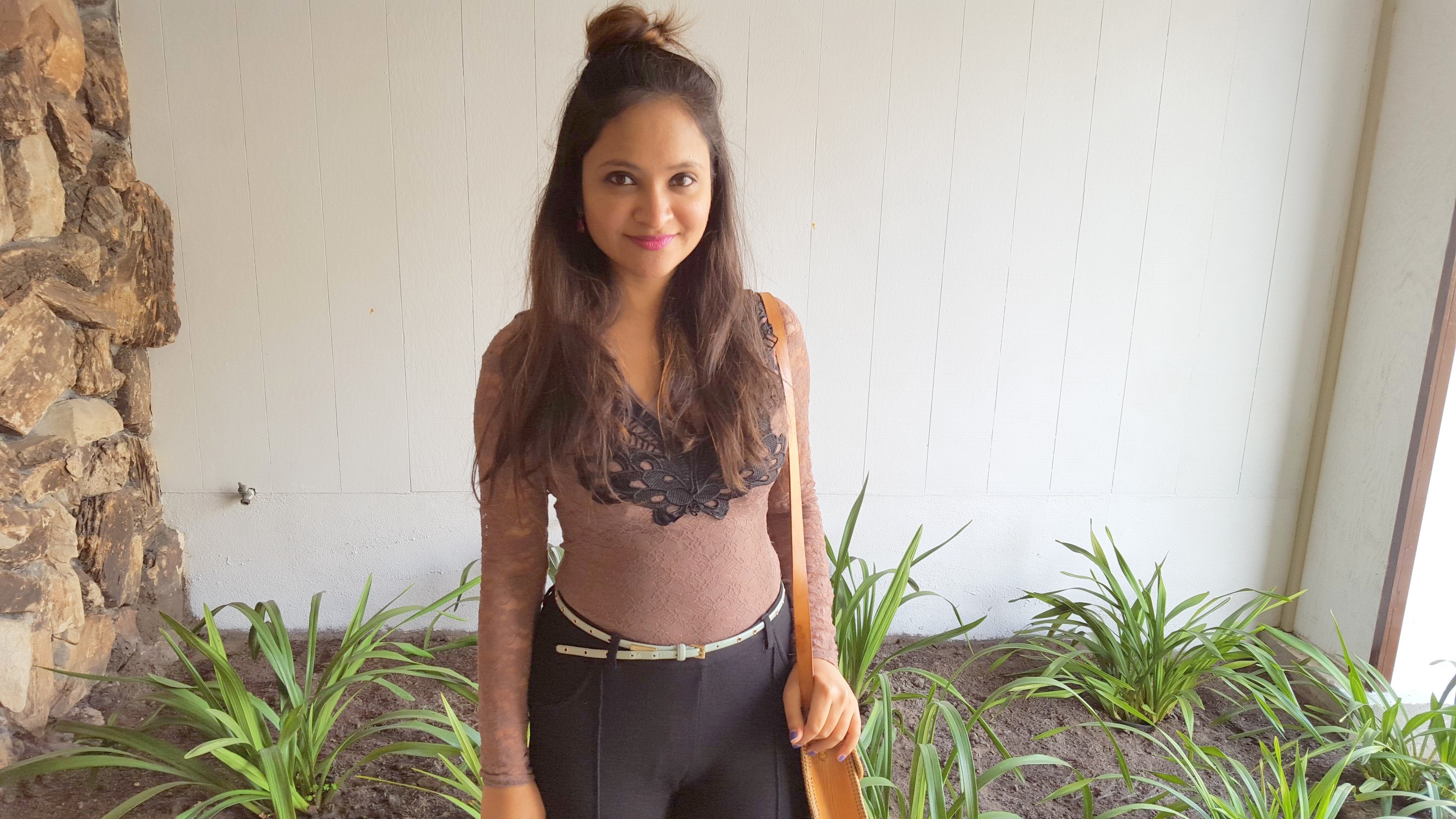 In past blog, I have spoken about fun and stylish formal dressing many times and it is time I write about semi formal clothing for women as they can be equally stylish and so comfortable. One of the many things I love about my job is that I get to wear semi formals or you can call it smart casuals and the most interesting thing about this type of style is that you are smartly dressed and comfortable at the same time.
Couple of weekends back, I paired my top with a formal pant while going out for a morning brunch and it went so well that I decided to take couple of pictures for my blog and write about it! Off course it was a beautiful Saturday which you can probably make out from that smile on my face and then I had a yummy waffle brunch that morning but a part of that smile is also contributed to my dressing style and that half bun which came out well in couple of minutes (usually it takes me a while). We always talk about bad hair day or badly dressed days which I go through as well being new to the world of fashion and as I try to be more innovative with it (sometimes innovation can be not so great but they are always worth a try and that's how we learn!). One thing I have learnt from many styles that I try is that pastel colors always make you look smart and you can barely look over dressed wearing them. I am a huge fan of colorful outfits but I would always pick something with pastel color when in doubt on a regular day when I don't wanna look over dressed and still be smartly dressed.
Looking at these pictures, I am missing the sunny San Francisco since it has been pouring here since last couple of weeks which makes it tough for me to dress up and take pictures for blog as I mostly got out on famous places of San Francisco city for my blog. But, I am glad to see rains after spending 2 years on San Francisco. California is in drought and I know that rains are good for us. If you follow my blog on Facebook (here), you might have noticed my pictures of rainy San Francisco and what I do to make most out of this cold and windy weather (for a change it fun to enjoy the cold!).
In my next blog, I will talk about my days in rainy San Francisco and talk about why it is so much fun even while it's rainy and windy here! So stay tuned and do come back for next blog. Have a great week until then.
Love,
SFDesiGirl
Leave a Comment Here
comments