Proud woman love their lady like dressing and summer makes it the best time of the year to enjoy some summer dress fashion!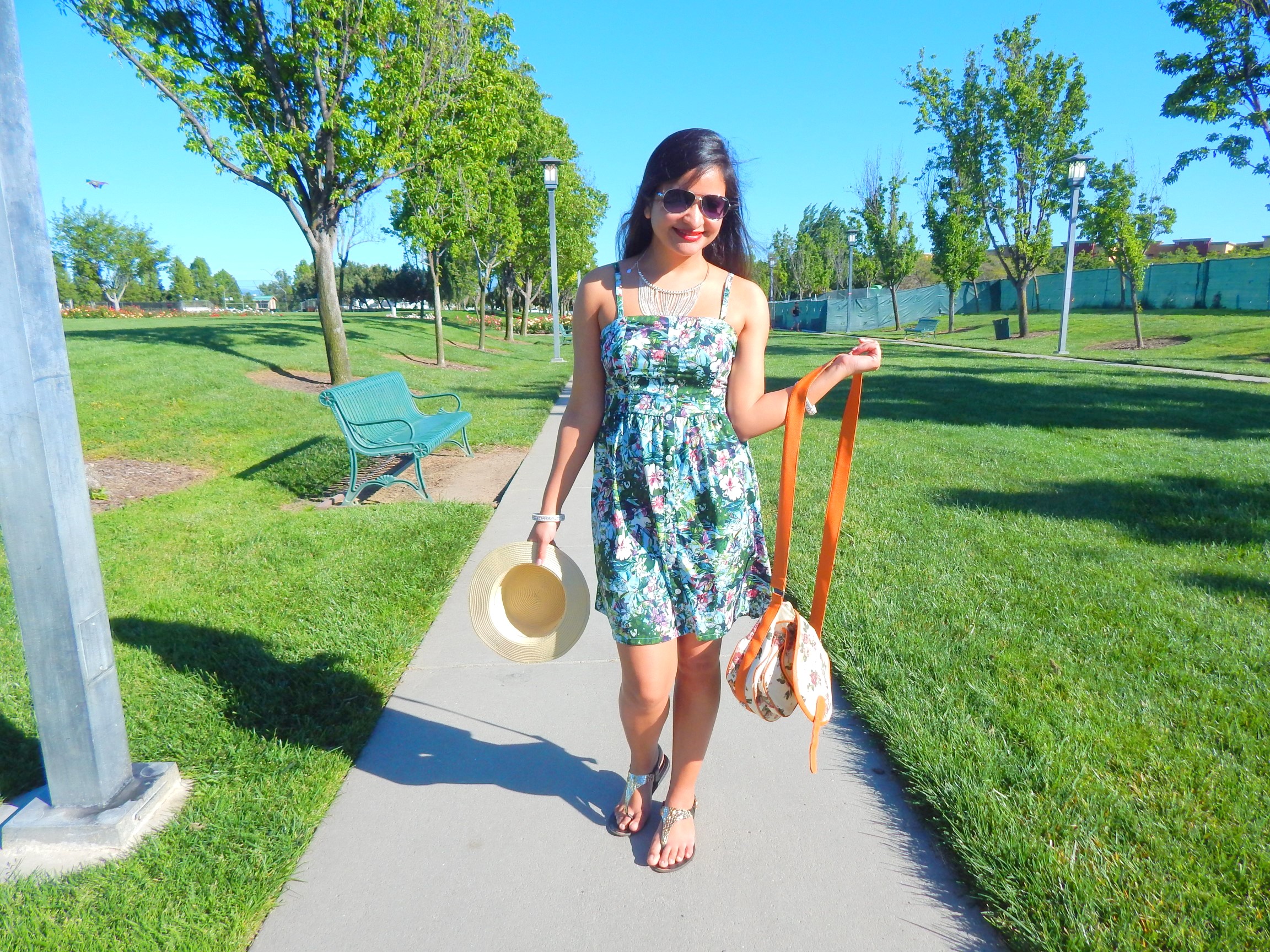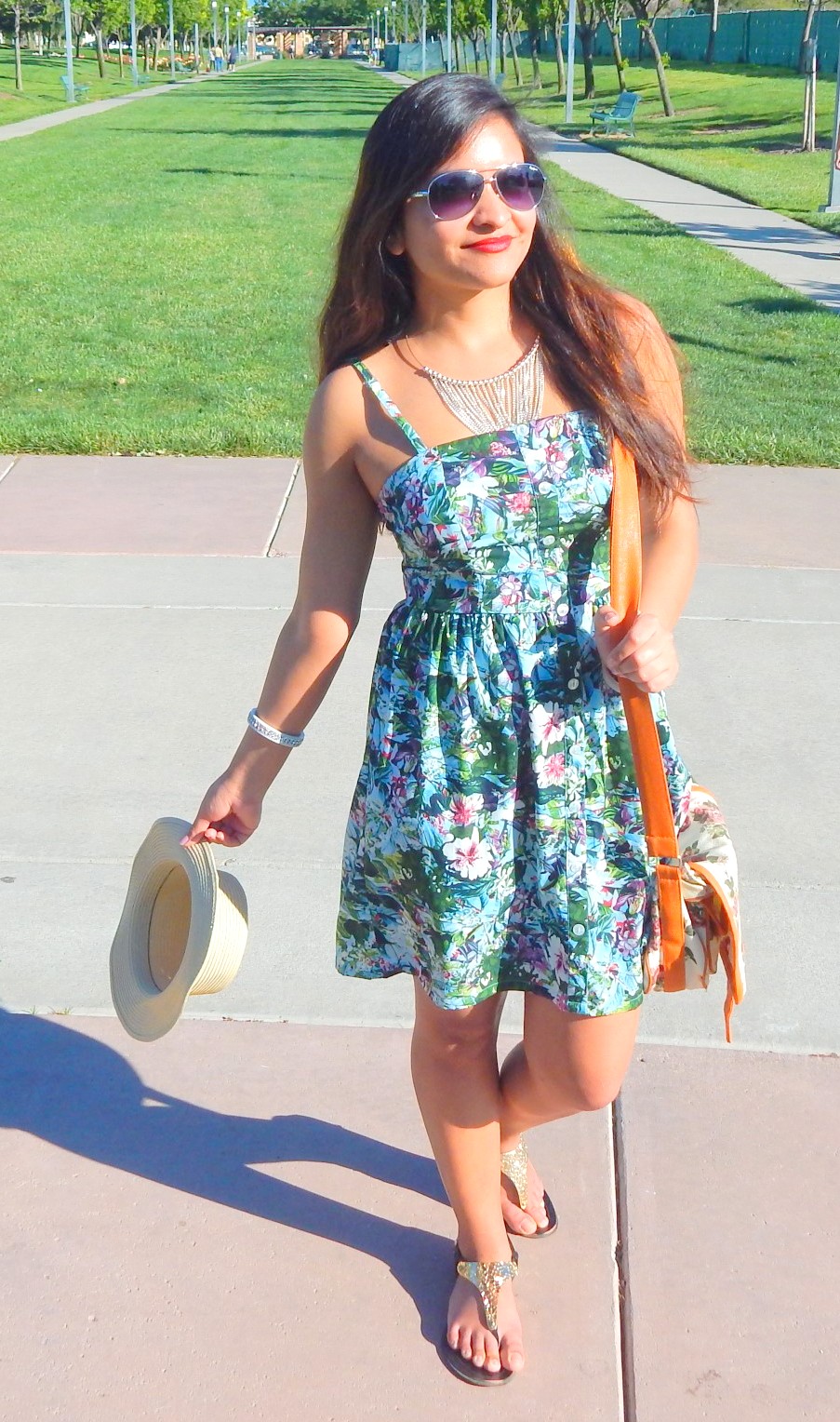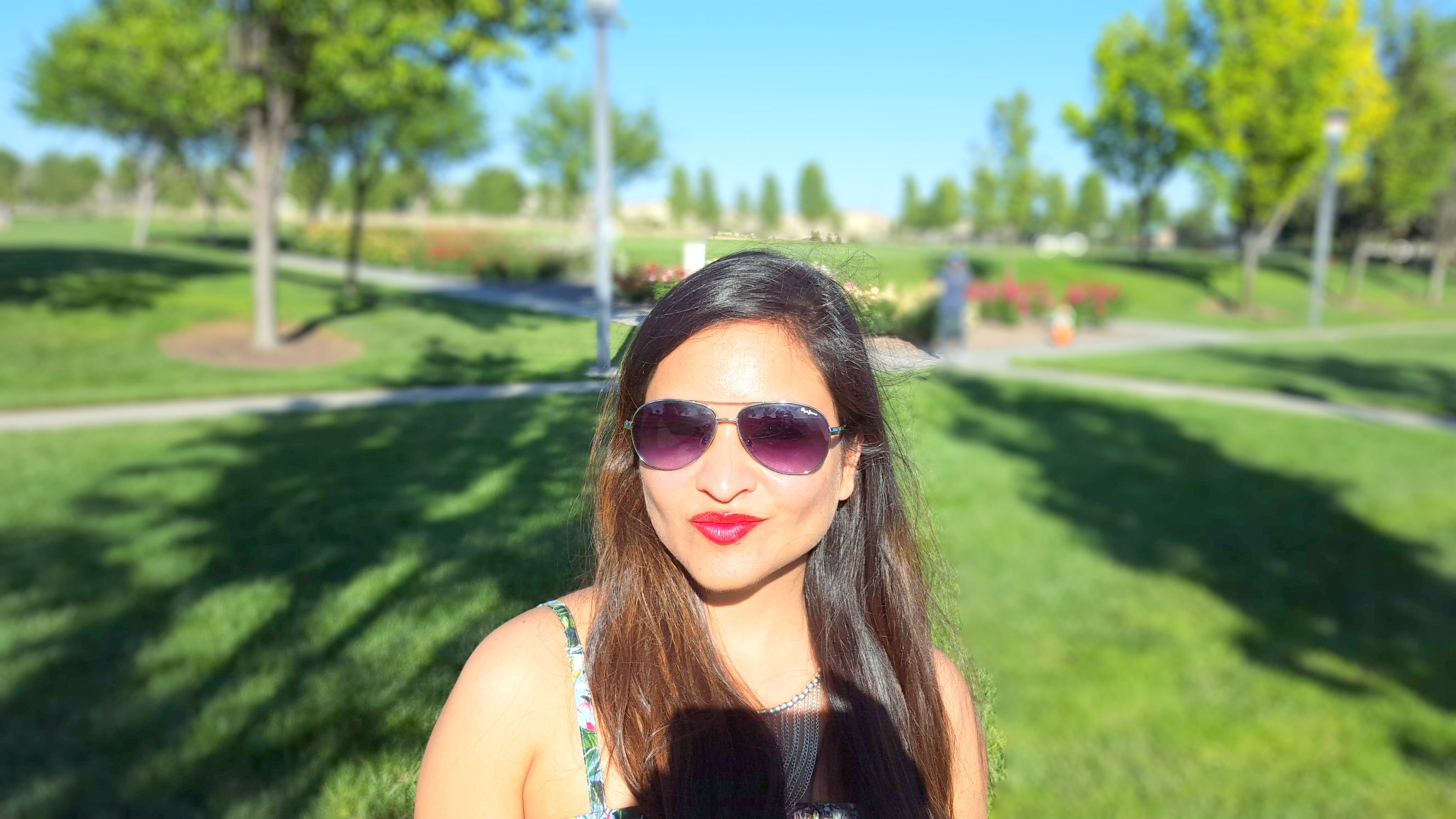 It's 5:30 PM of Sunday evening and I already had my caffeine of the day (I had Indian Chai this morning) but I am drinking a second dose of caffeine which is Earl Grey black tea not because I am sleepy already but because I love having a warn drink to accompany my reading or writing. I know it's going be tough to sleep early and wake up early tomorrow morning for work but Sunday evenings are when I am able to write since past few weekends. Blame it on this amazing weather in San Francisco city! I have been going out, dressing up and taking pictures since couple of months now and I am glad that I can still give some time to SFDesiGirl few times a week.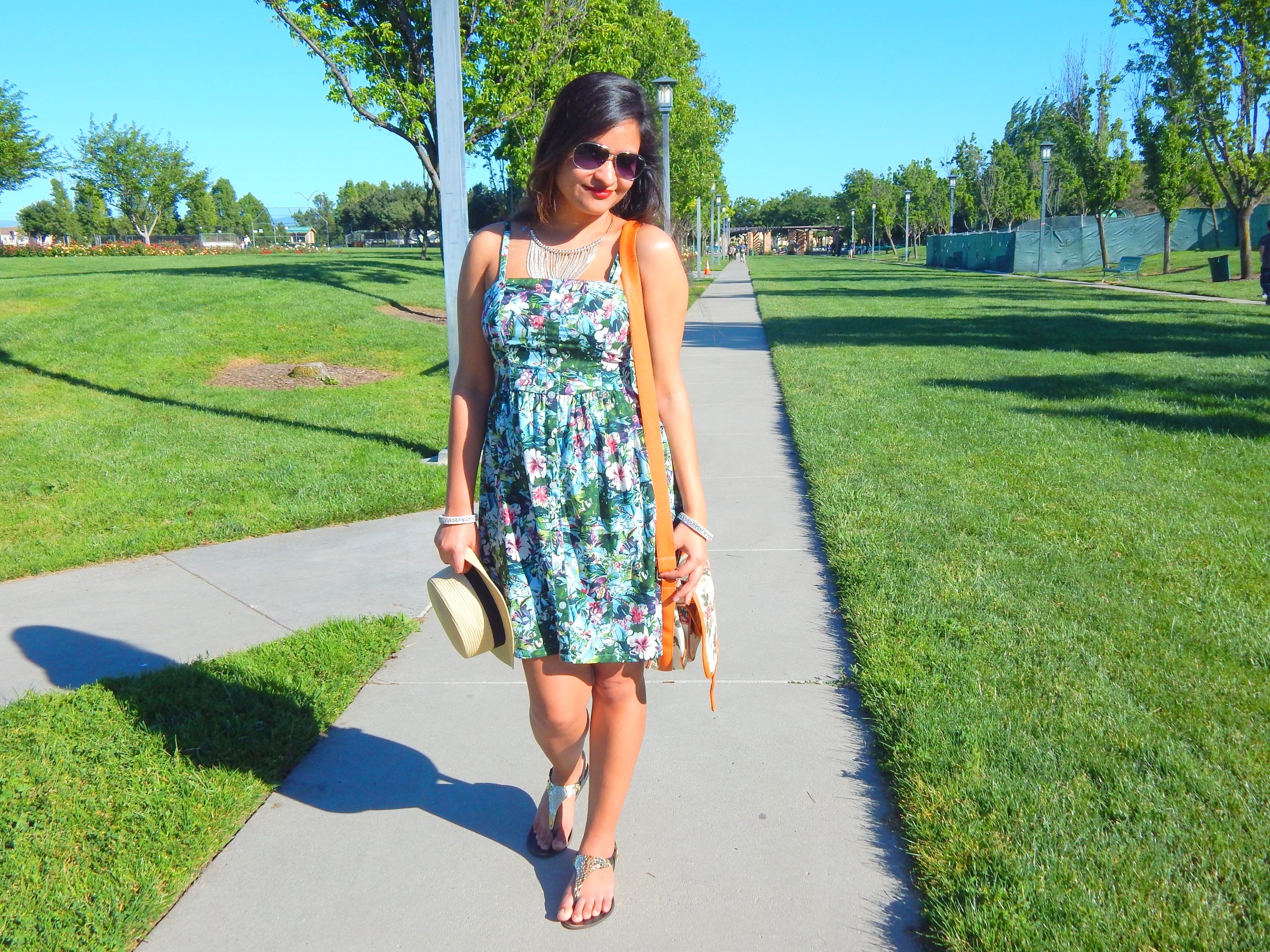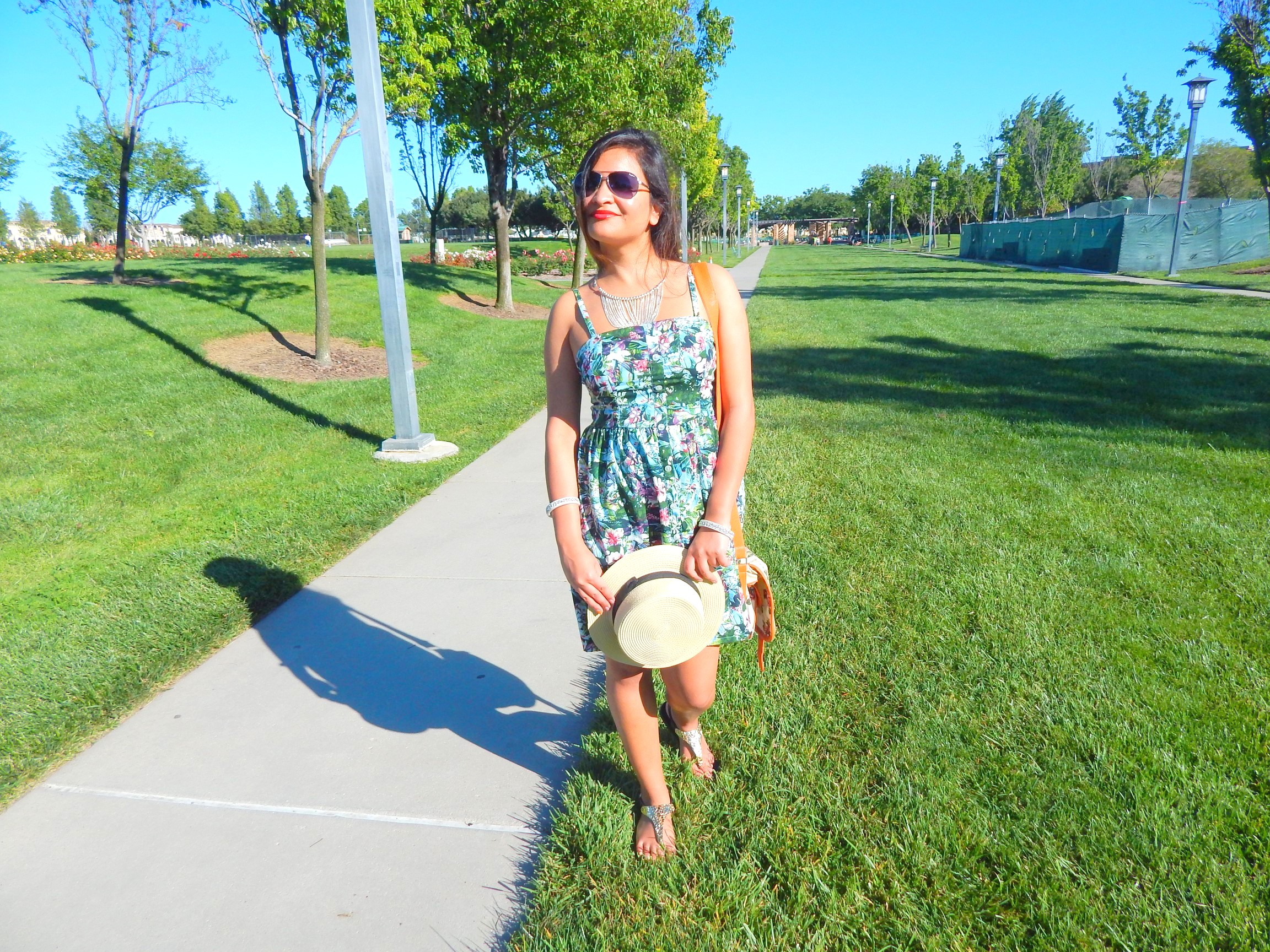 Few years ago when I moved from Mumbai (India) to San Francisco city, summer here was still cold for me and winter was way too cold. I was used to the harsh sun of Mumbai city where I grew up but I din't take much time to get adjusted with beautiful weather of San Francisco. For those of you who haven't been here, temperature in San Francisco is not that bad but its always windy here which makes the city cold. Knowing that, one advice that I would like to give you all is to carry a jacket in the city no matter what the temperature is! I have a warm jacket that always stays in my cars trunk so that in case if I forget my jacket some day and it comes out to be very cold outside, I wont be miserable.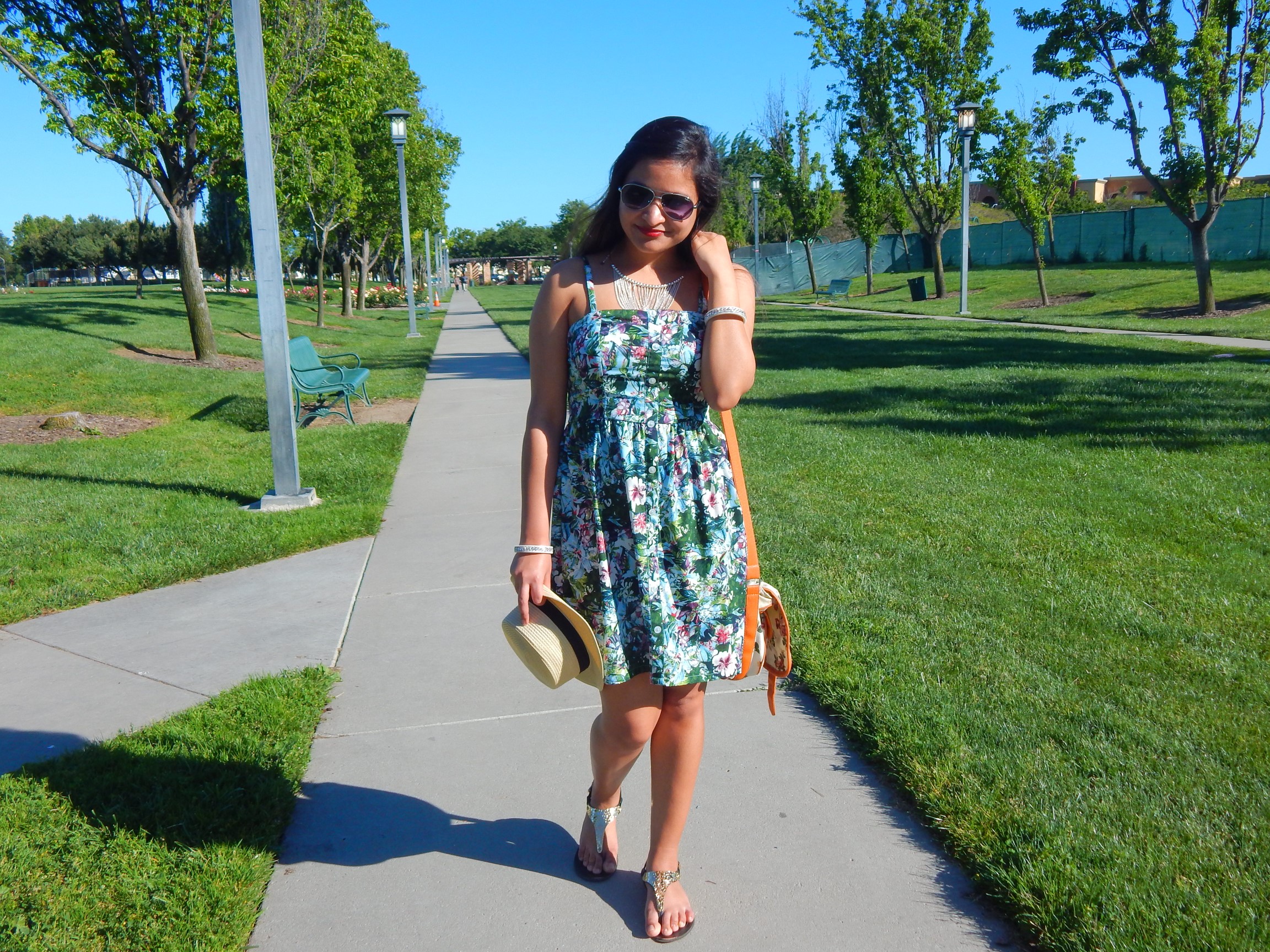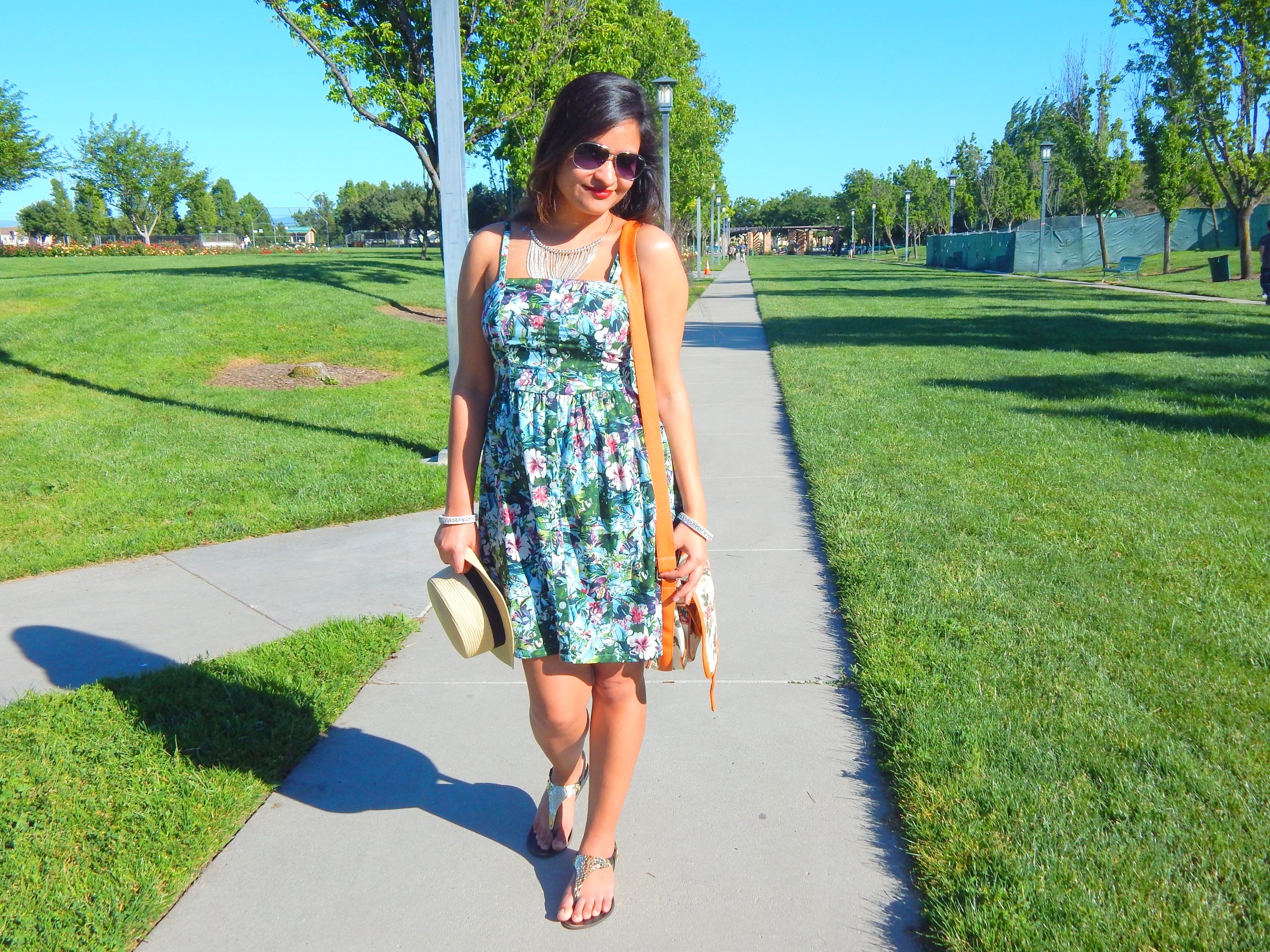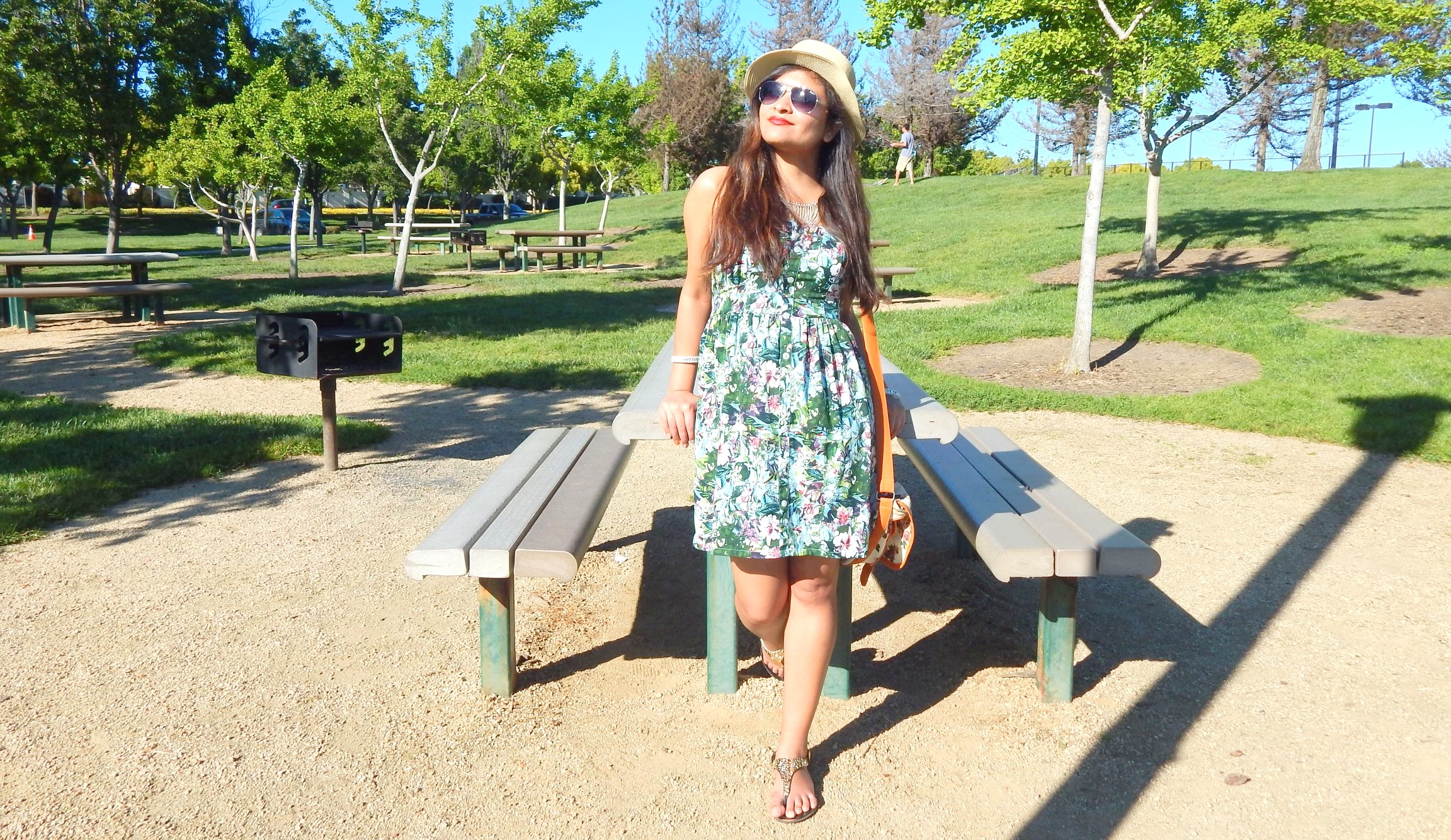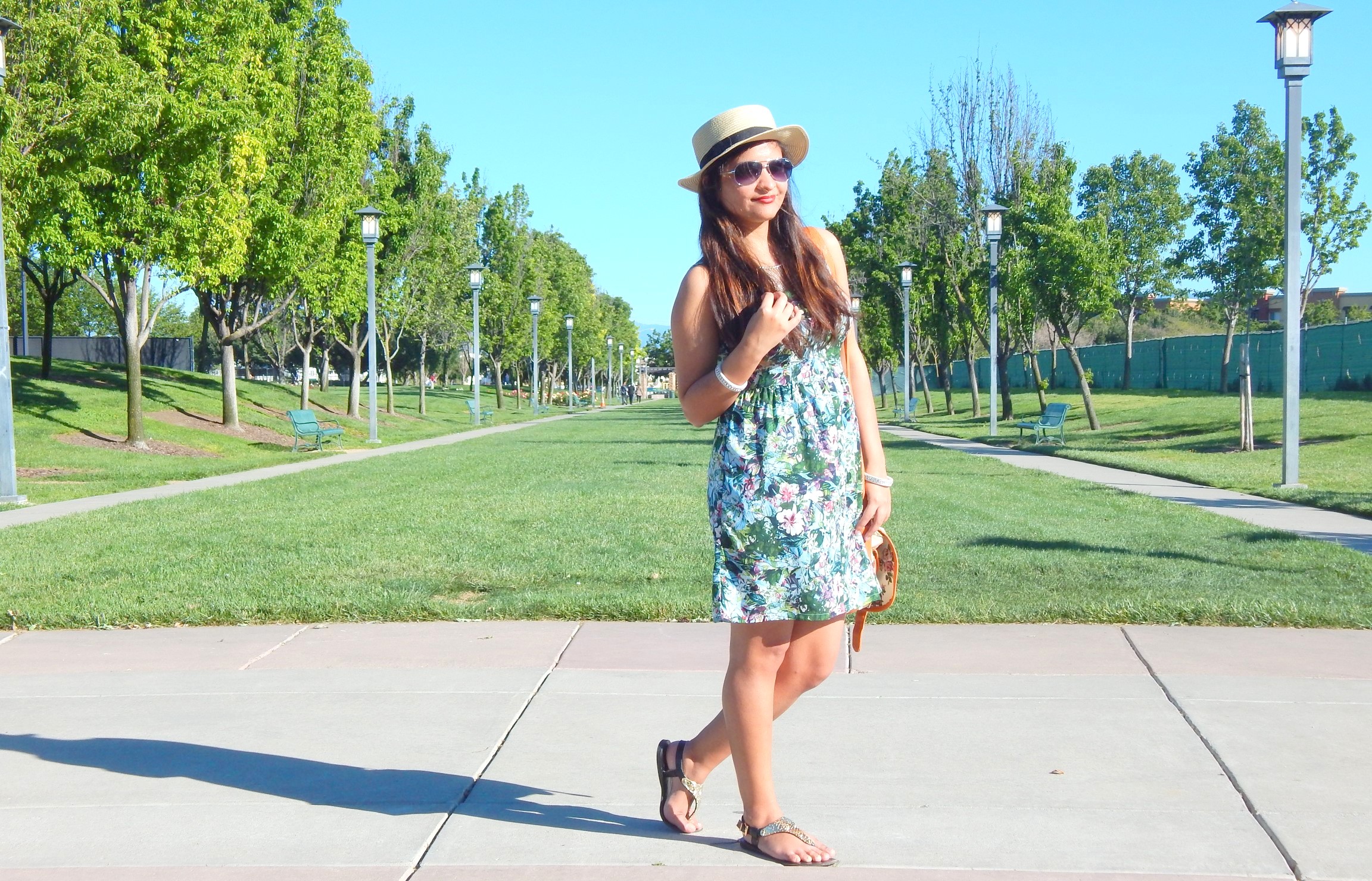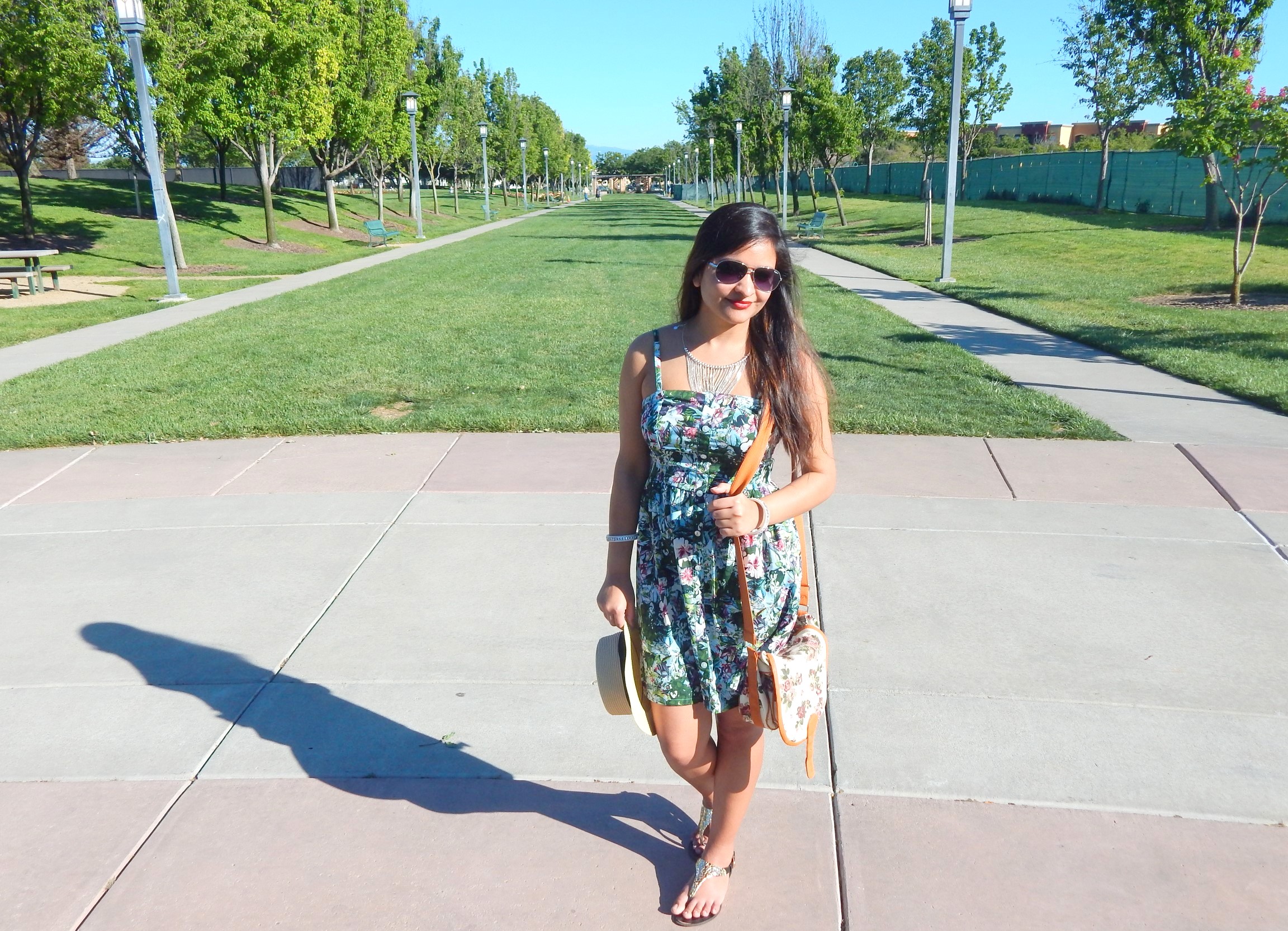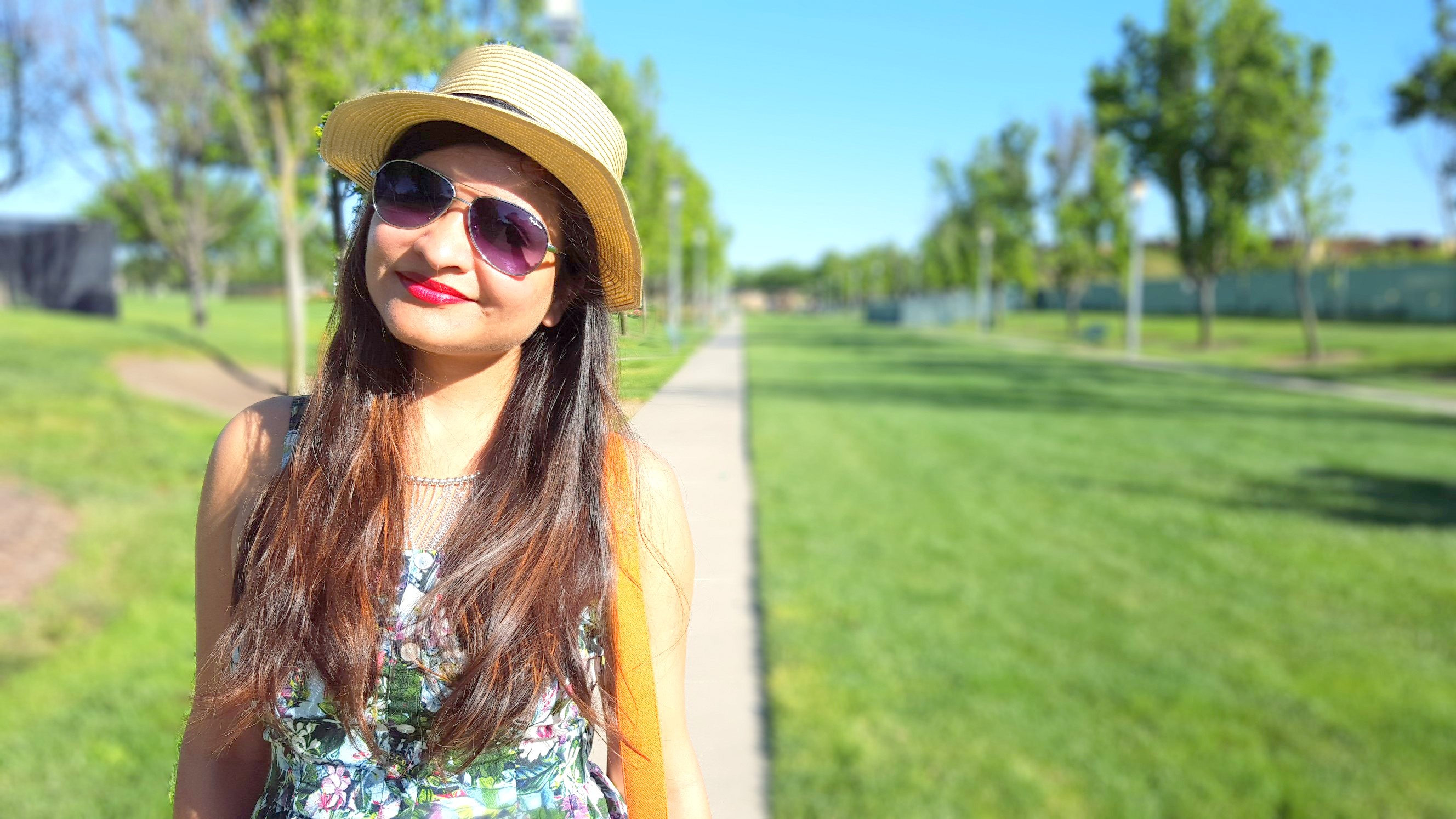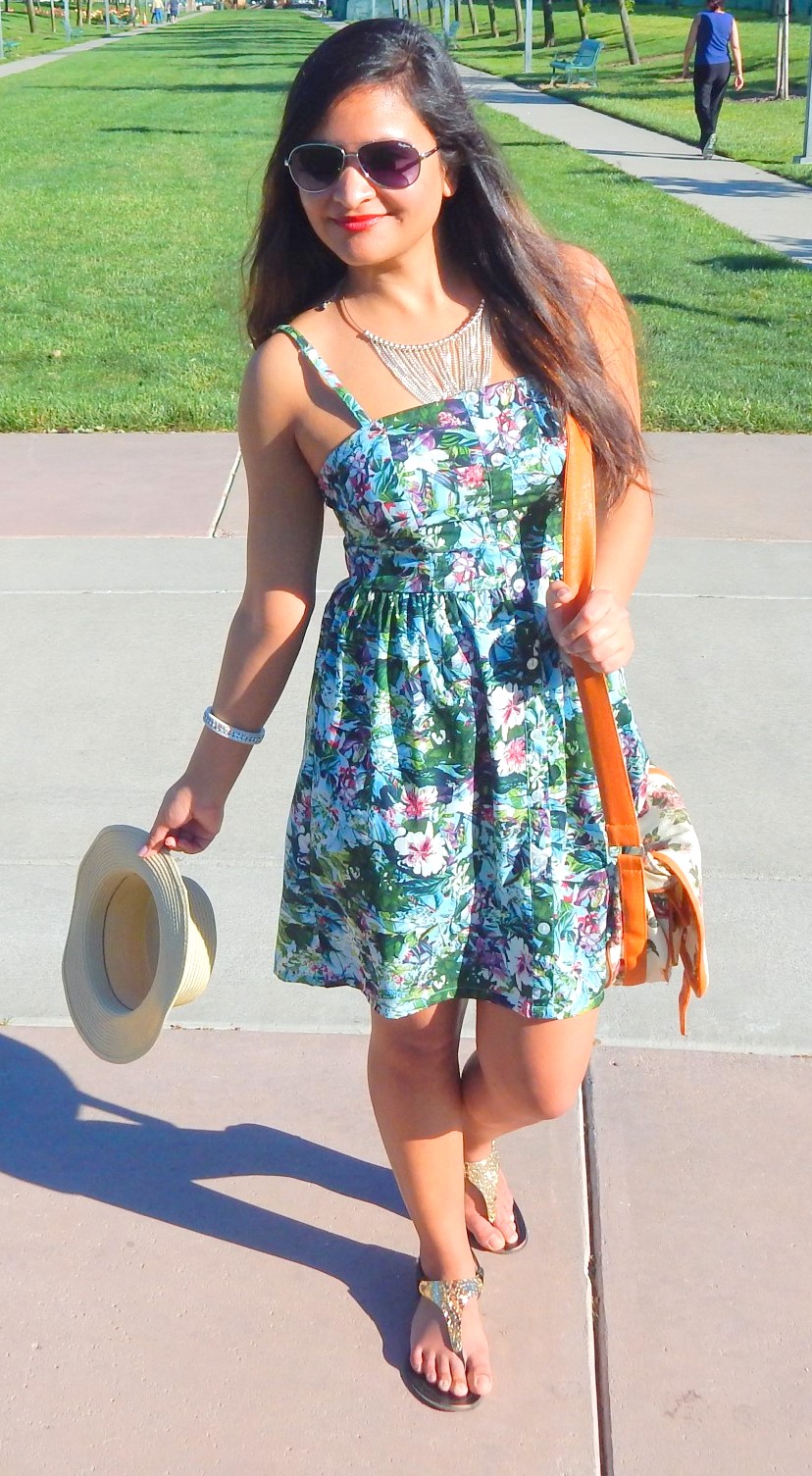 Moving on from unpredictable weather of San Francisco (it's always pleasing though) last few weekends have been so warm here that I took out all of my summer dresses and got two photo-shoots done last weekend. Being a dress lover ( I always want to shop more dresses) I have been dressing up wearing my colorful dresses most of which I got from India. No doubt I get all amazing brands + local online shopping stores here that have great collections but when it comes to summer dresses, I miss some of the brands that were my favorite in India and I haven't moved out of having colors in my wardrobe yet!.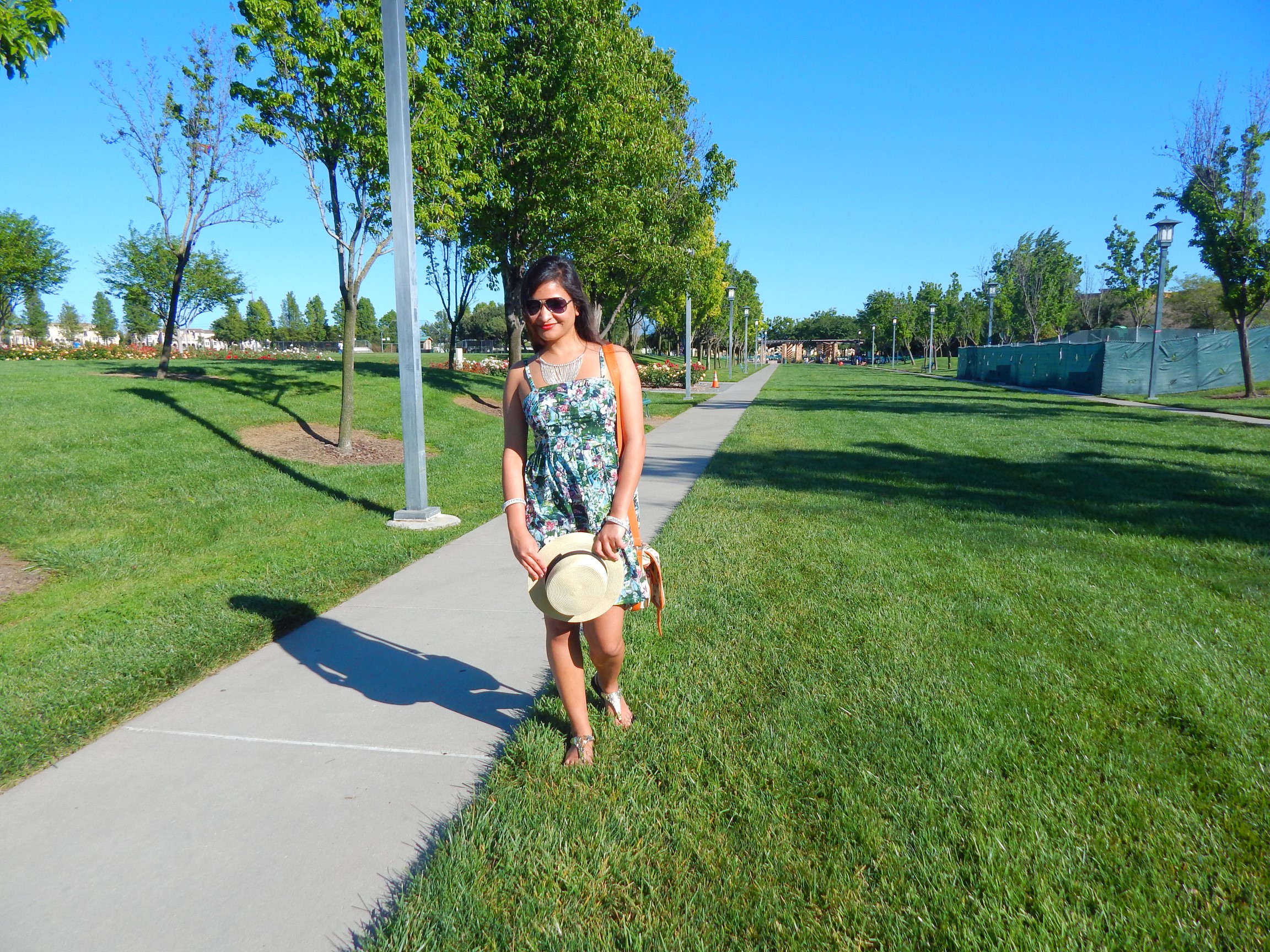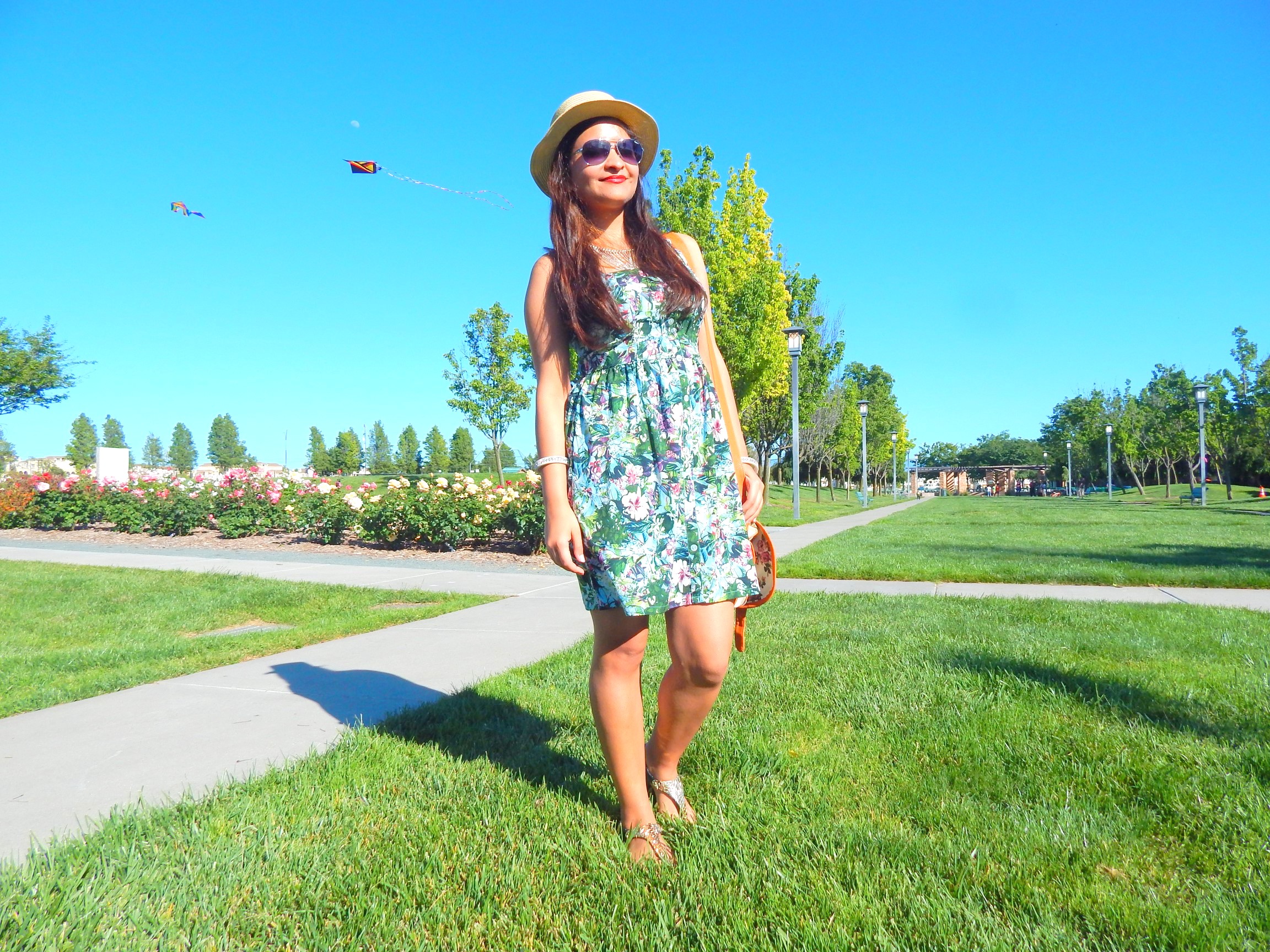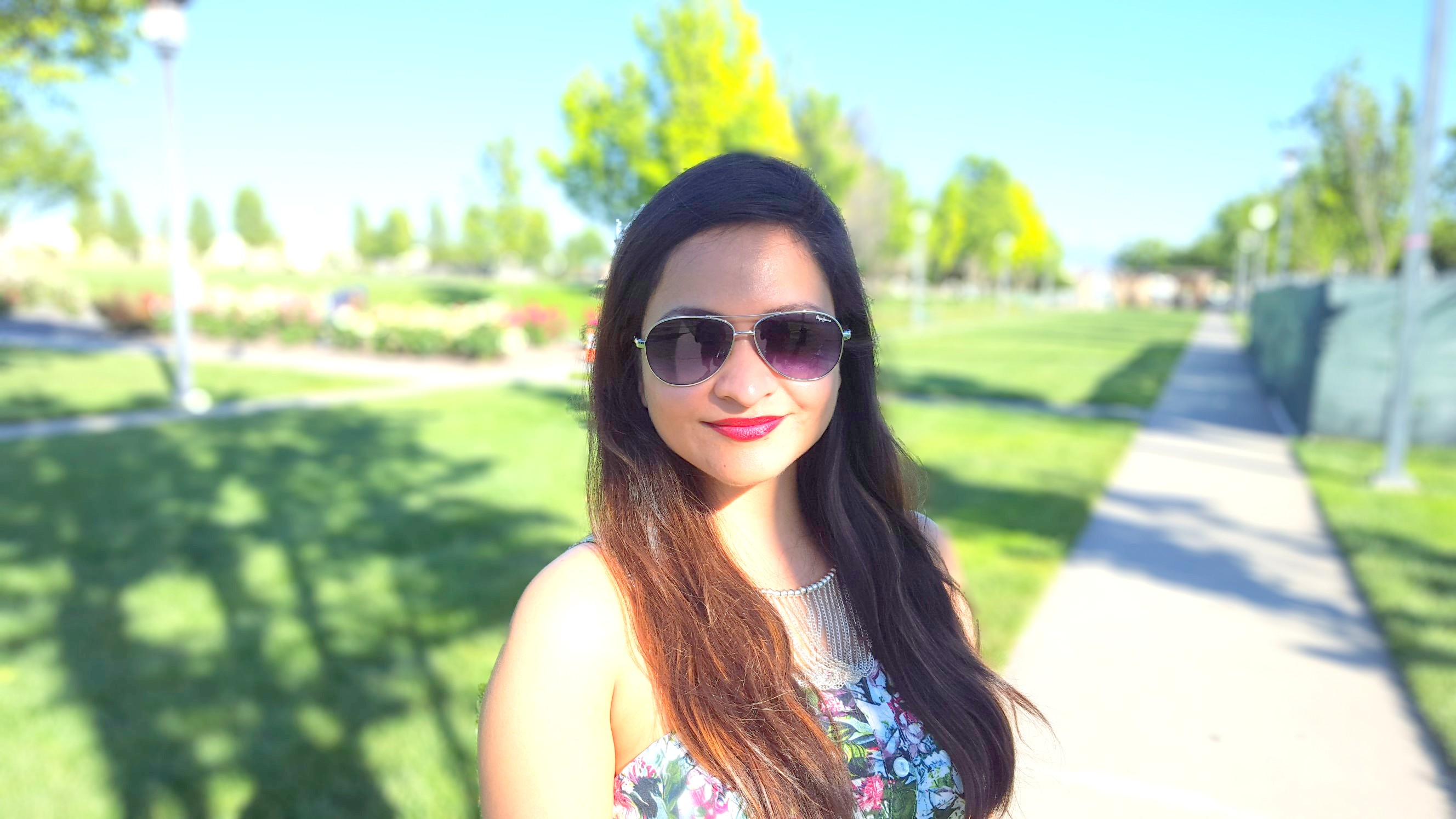 Living in Bay Area, Hubby and I try to visit Indian Temples at least once in a month as it is not very close for us and we have to drive over an hour to reach any temple. Last weekend, being Ramnavami weekend we planned on visiting a temple and on our way to Livermore Indian Temple, there was a beautiful park in Dublin Pleasanton. So decided to look around and take a few pictures for SFDesiGirl. It was a perfect day to wear my summer dress and I had a fun time exploring the park and Dublin.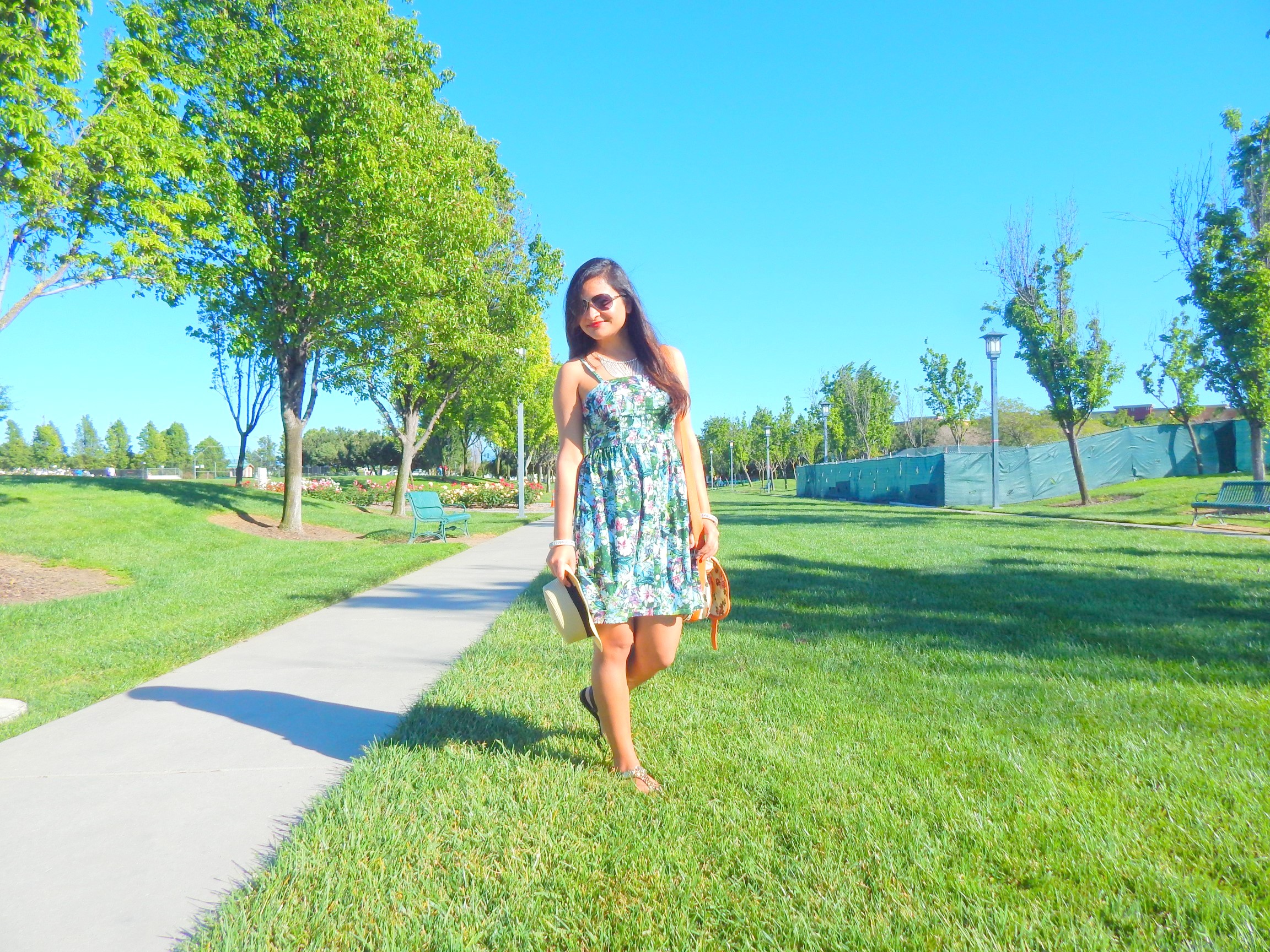 I have to say that this green shirt dress is one of my precious summer possessions (I love my dresses so much!) and I love the way it fits me. I bought it from one of my favorite fashion brands in India while shopping with my best friend so it has a little emotional connect for me. Also, I am a comfort loving fashion blogger plus I love to walk a lot so you will notice me wear flats most of the time. I have a few pumps in my shoe rack that I just kiss whenever I see them as I barely wear them! If I were a girl who can walk in pumps I would love to name my blog "The Girl on High Heels" and wear high heels everyday! But Alas! LOL I just can't do it.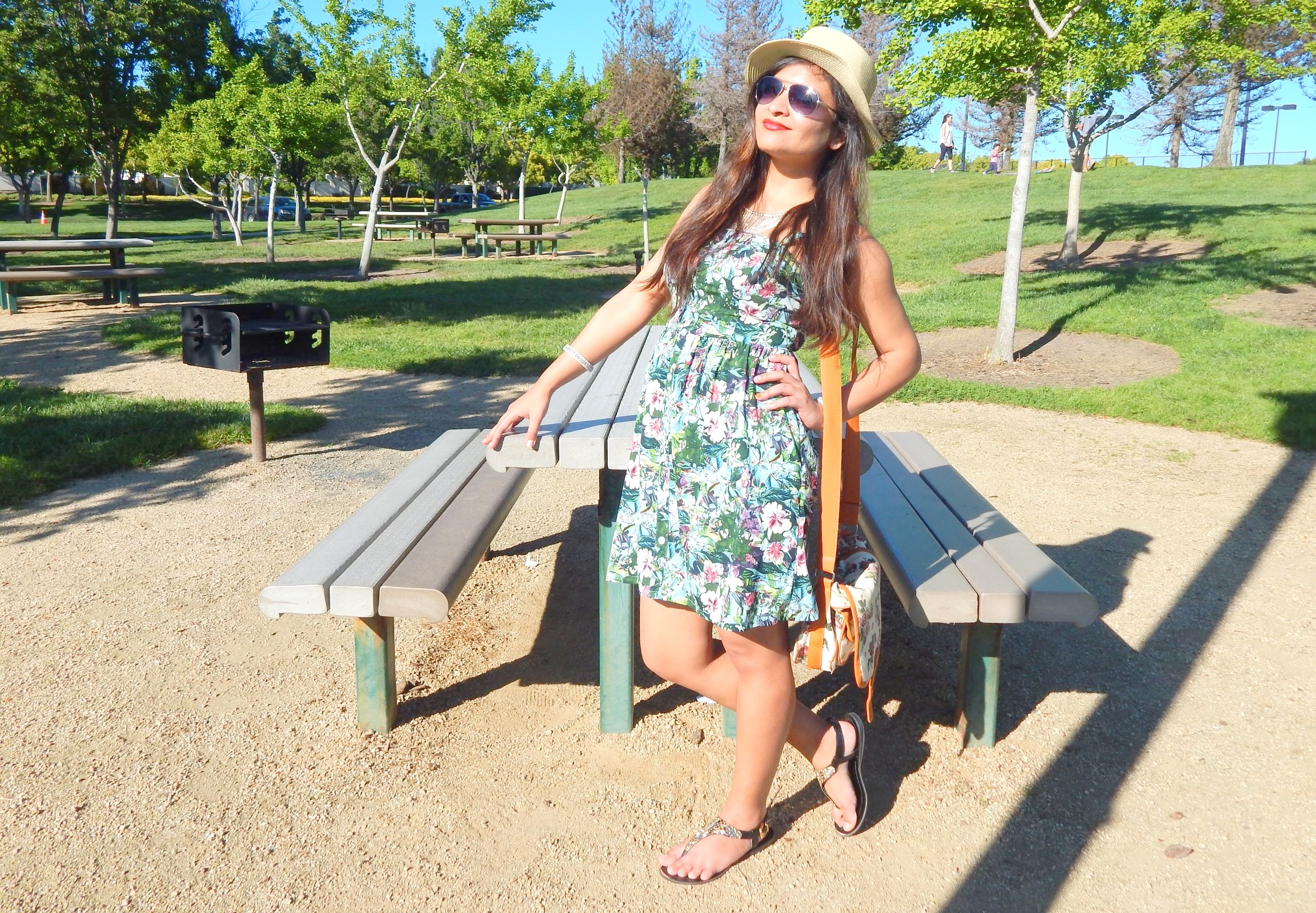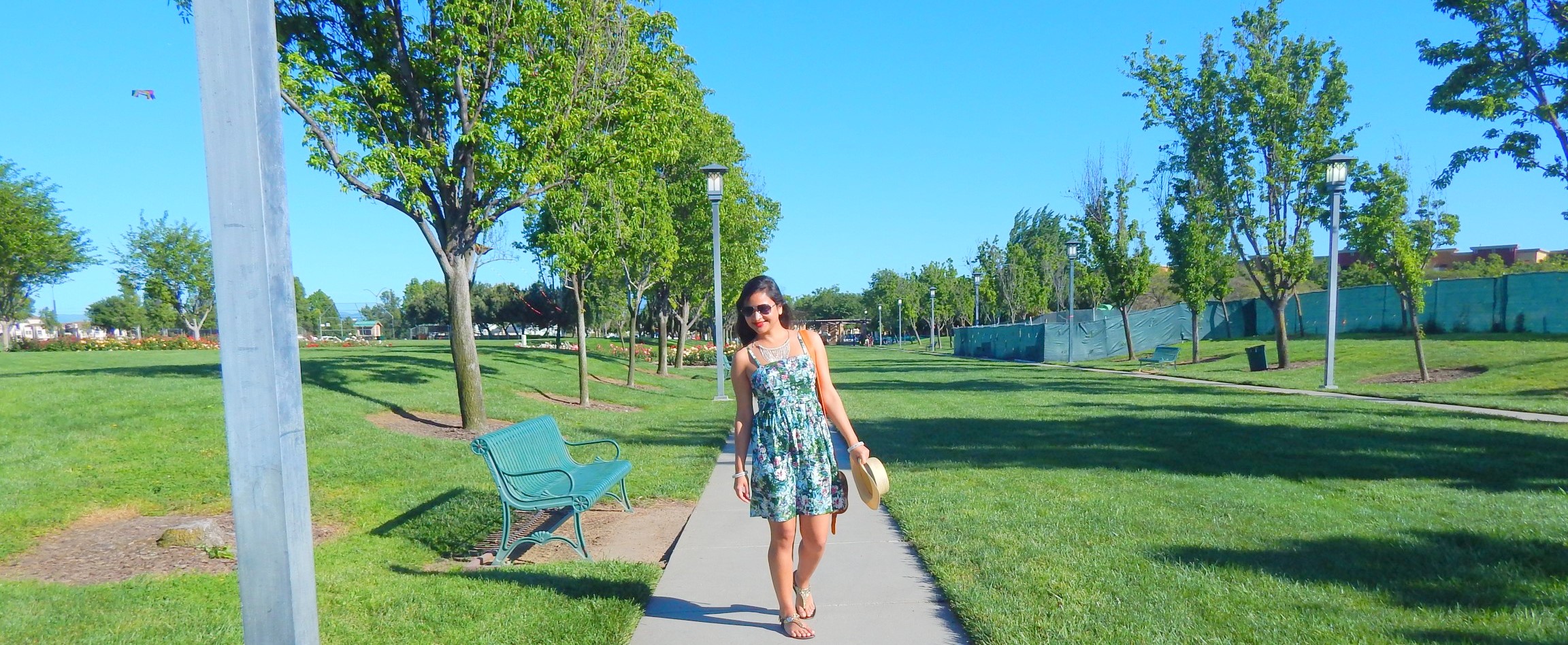 I usually pay good attention to what I am wearing because a well dressed day results in a happy and fun day for me but off course I am lazy bum at times or experimenting too much results in a disaster for me. I am honest and happy to admit that because I am still learning and always learning about many thing in my life and Fashion is just one of them. So if you have read a few of my past blogs, comment below and let me know how you like my "Dress the way you are" styles.
Love,
Pratibha
Leave a Comment Here
comments