San Francisco celebrating Japanese culture at Nihonmachi Street Fair!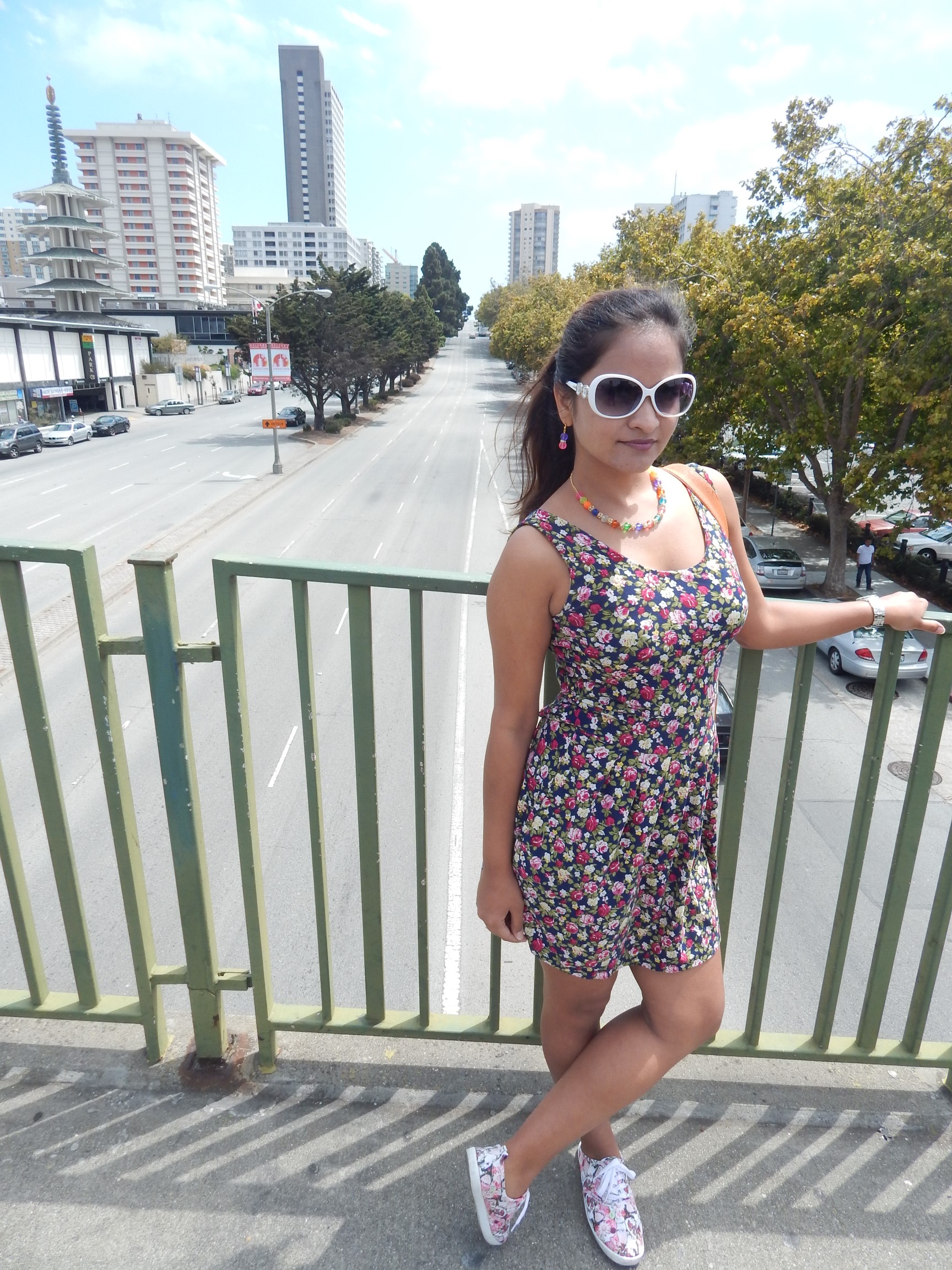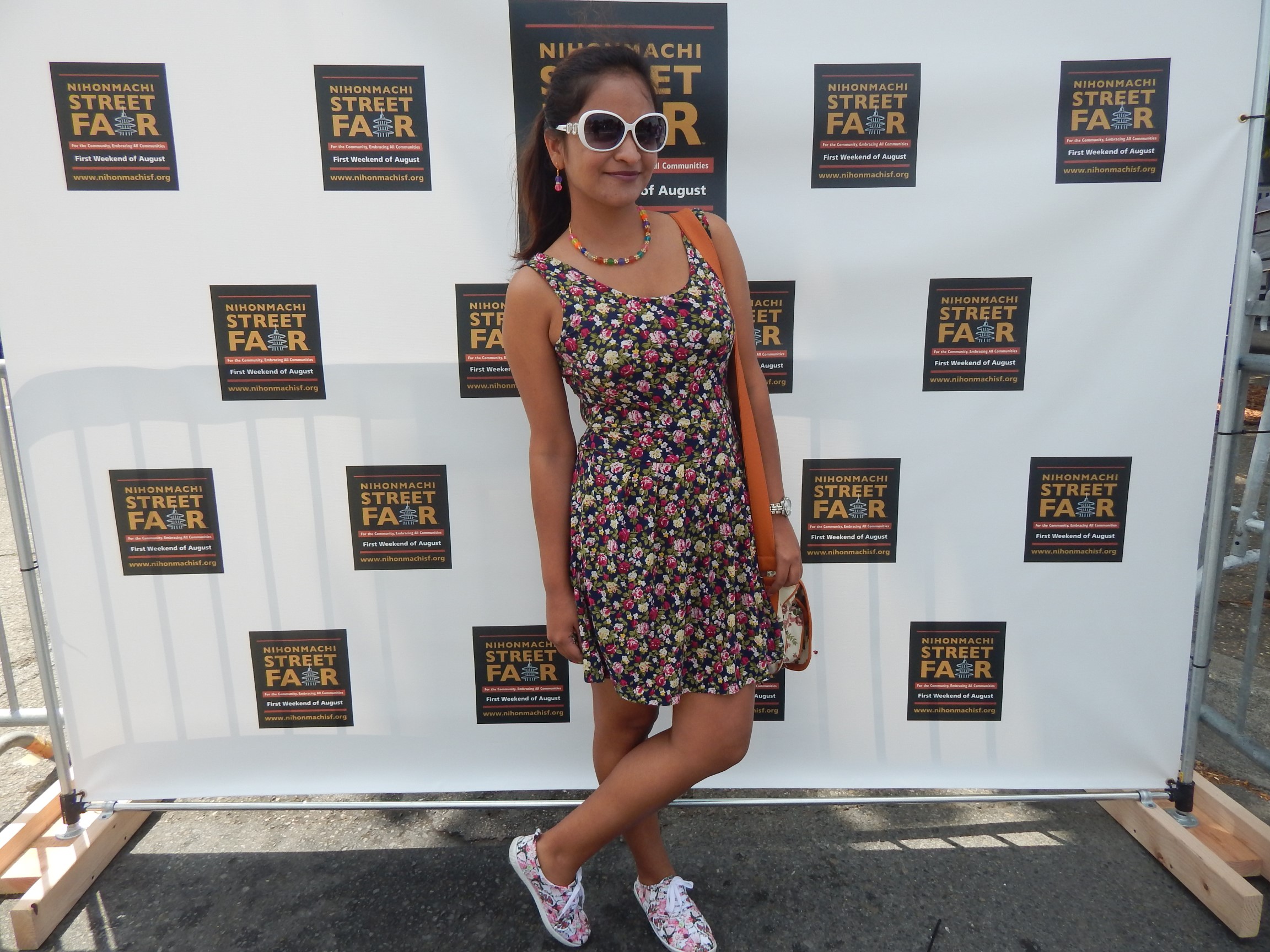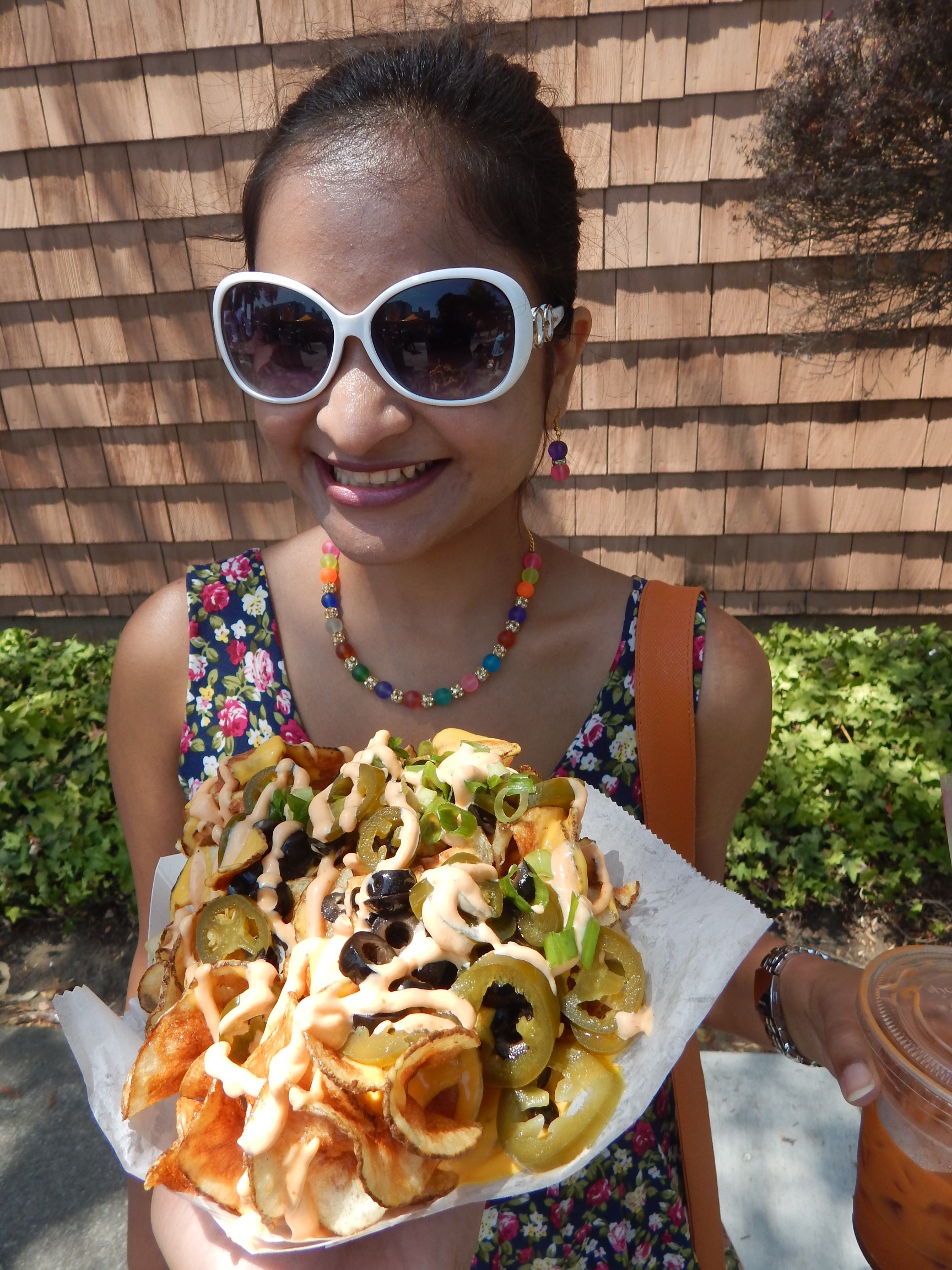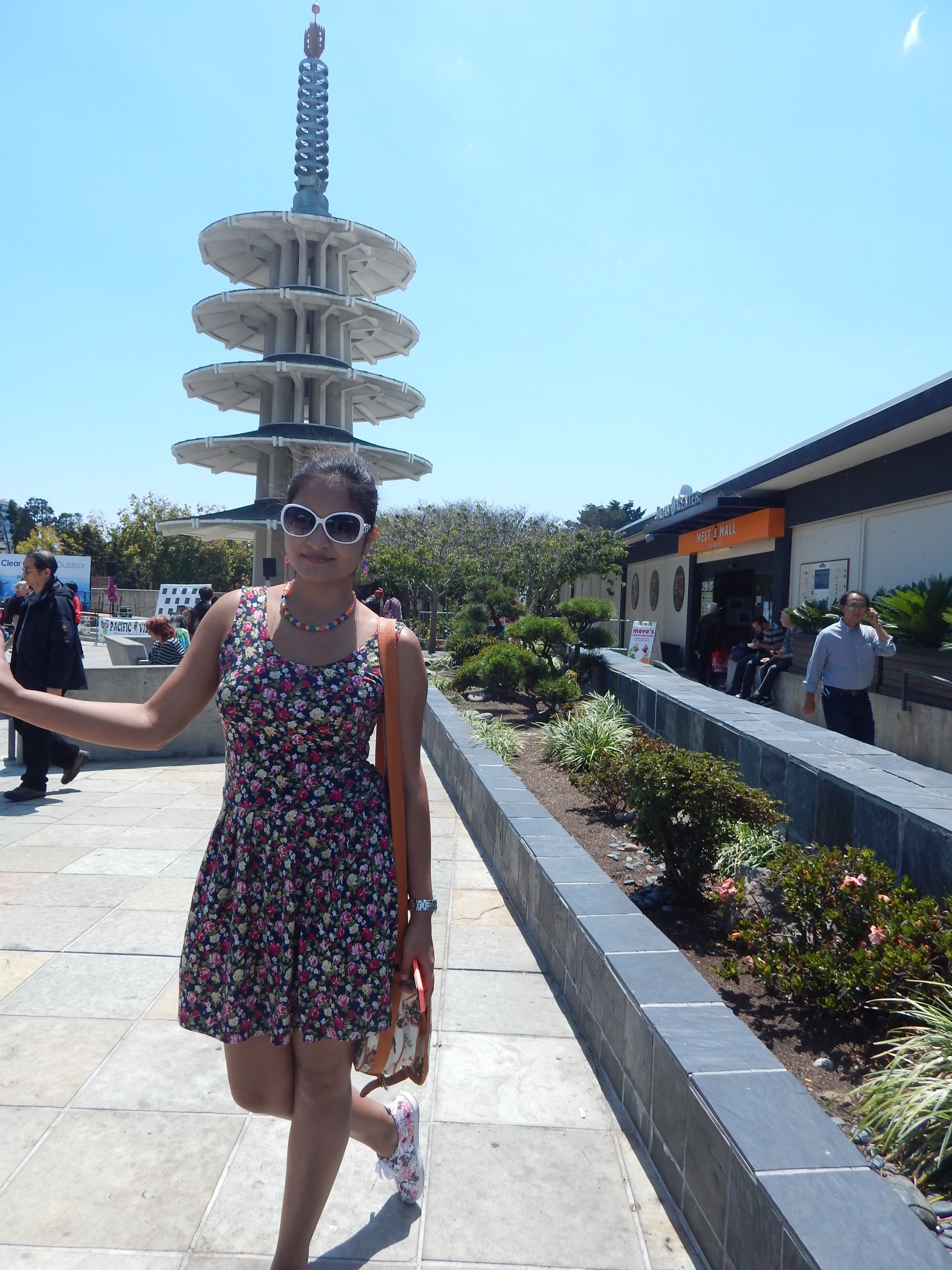 What's the most charming thing about San Francisco city? I would say it is the way we celebrate cultures from different countries here. You will find events and festive celebrations of almost all of the countries here, it's like you can experience the world living in one small city! I take full advantage of this facility San Fran offers me and try to attend different festivals of various countries.
We took these pictures at Japantown couple of months back on the most famous Japanese festival we celebrate here once in a year. This was a two day festival on a nice summer day, so I planned on wearing my flowery summer dress which I love to take out on a warm day! I knew that I will be walking around to explore the festival so I decided to were my H&M sneakers which are really comfortable. As if the colors were not enough yet, I paired my dress with colorful accessories and then I finally felt that I am looking good enough for the festival!
Apart from the mouth watering food, main highlight of Japanese festival are:
Fun games: There were couple of funny games that attendees could play and they were totally worth watching if not just playing! There was an interesting game for which I noticed a man sitting on a chair above a tank full of water, the player is supposed to hit a spot and if she does it, the man's chair is pulled away and he takes a dip in the water tank. It was really funny to watch the reaction of people playing it and yeah the man sitting on that chair!
Vintage cars: If you are a car lover, you could just attend this festival to take a sneak peek at cities most beautiful vintage cars own by some rich Japanese people 😉
Music !: What else can make a festival more happening than loud volume of good music?!! There were couple of band playing at the stage when we entered but later on it was all billboard's top songs.
Food! Food! and Food! : This is one part that excites me always! There were plenty of food trucks to chose from and queues were not really bad. You can easy find some nice Japanese food in the food stalls.
Things to buy like the Bonsai plants: If you are planning to decorate your house with some plants and want to buy some bonsai plants but thing that they are expensive, I would highly recommend you to attend such a festival. There were all types of bonsai plants here in an affordable price range!
Just like most of the other festivals, main motive and spirit of this fest was to spread joy and share their culture which was done successfully as I felt like I am celebration in Japan itself! If you plan on visiting San Fran sometime in summer, I highly recommend you to attend this famous Japanese festival in San Francisco called Nihonmachi Street Fair.
Leave a Comment Here
comments