When I relocated to San Francisco from Mumbai and started going out with my American friends, one of the most famous activities we did together was Hiking! And yes, entire California is famous for its weather and nature. We have so many beautiful hiking places in every city that I haven't yet completed all of them. Also, you won't ever feel bored hiking as each place is different than another and it is a fun workout on weekends! Some Hiking places are good for children, for picnics, for dogs, some have lakes, some are famous for its difficulties, some for the view and every thing that you can think of about nature. Although it has been quite a time since I am living here now but I am still now used to the difficult hikes. As much as I try to complete them, I am usually a follower!
While writing this blog, I knew that I will be talking about an activity that is famous in San Francisco or entire USA, so you will find this blog in both of the categories that my blog is divided into. Pleasant weather of this city makes it possible for us to enjoy outdoor activities a lot and what can be better than living in a developed city yet staying close to nature. I see star formations every night in the city which was difficult to find in Mumbai. That reminds me that I need to get my car for smoke test tomorrow!
Hiking Fashion: As I was new to Hikes here, I wasn't even sure what to wear and the first time I ended up wearing jeans that weren't very comfortable! Although I like to look good even when I am doing an outdoor activity, I want to be in very comfortable clothes. I feel a casual shirt goes really well with shorts for a Hike. I wore this shirt and I wanted to add some more color so a Maroon denim shorts on my recent hike. It is a lose shirt so I feel very comfortable in it and it wasn't cold(even in winters!) so my shorts were a good option. It is so obvious that you will need shoes that have better grip and my Read and Black sport shoes go well with most of my attires and are super comfortable.
I never Hiked back in India but things are changing now. India has Burger King(I avoid chains!), Starbucks, Taco Bell and everything else that needed for a better lifestyle. So do you now also go on Hikes? Comment or contact me through email as I would love to know if Hiking is a famous activity in India as well now. If not, you can pair up polka dot shirt with shorts for a coffee date as well 🙂
Happy Sunday India :*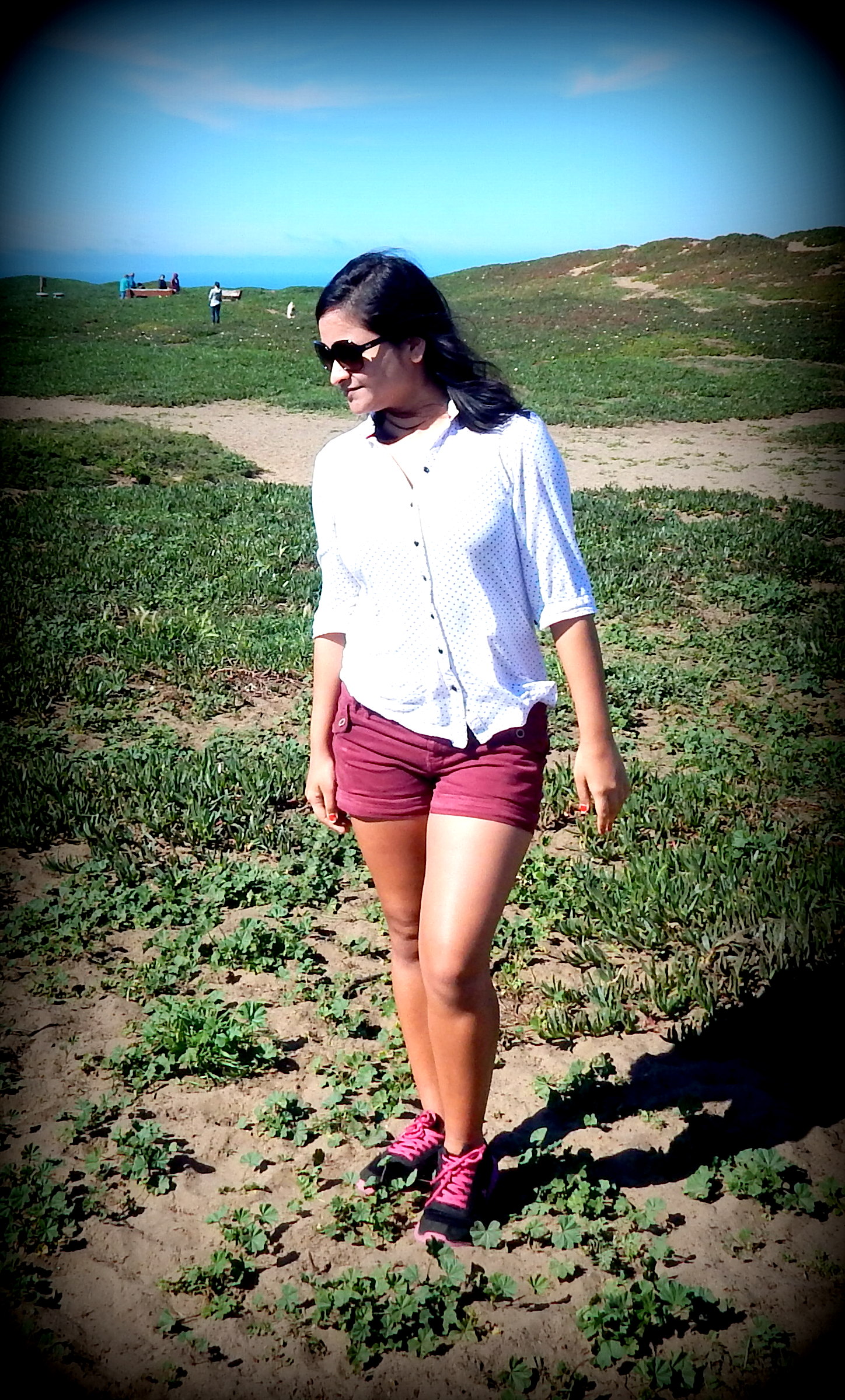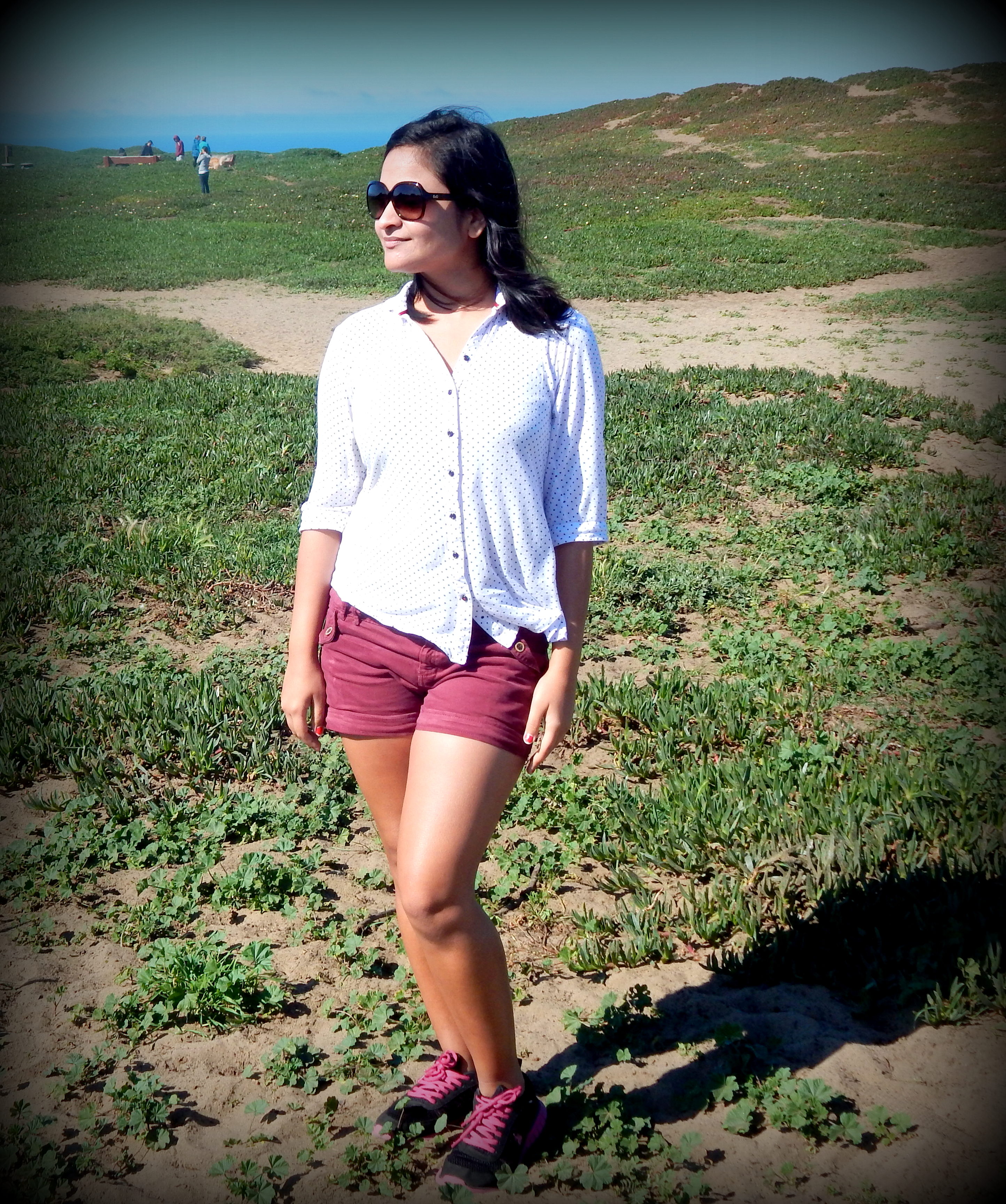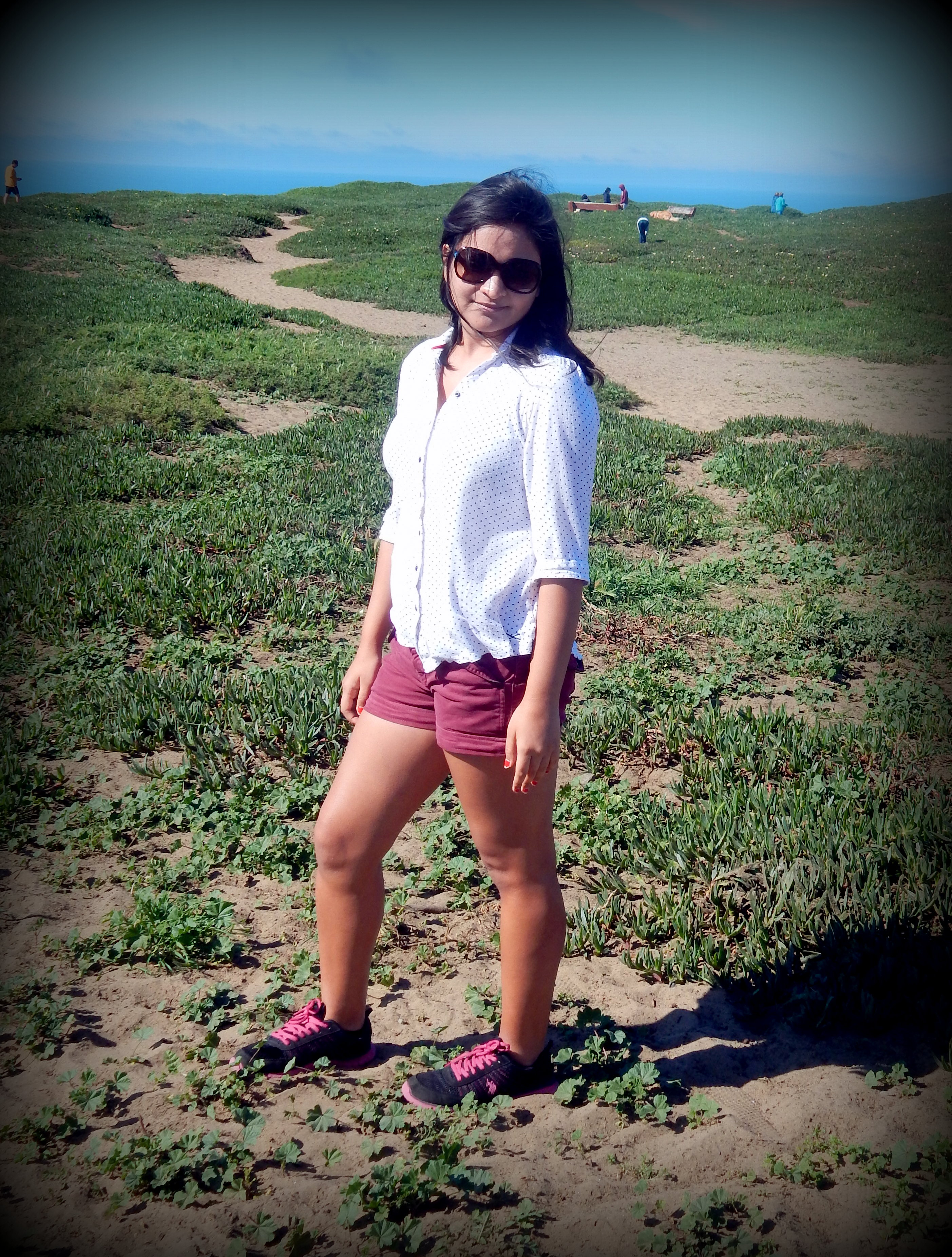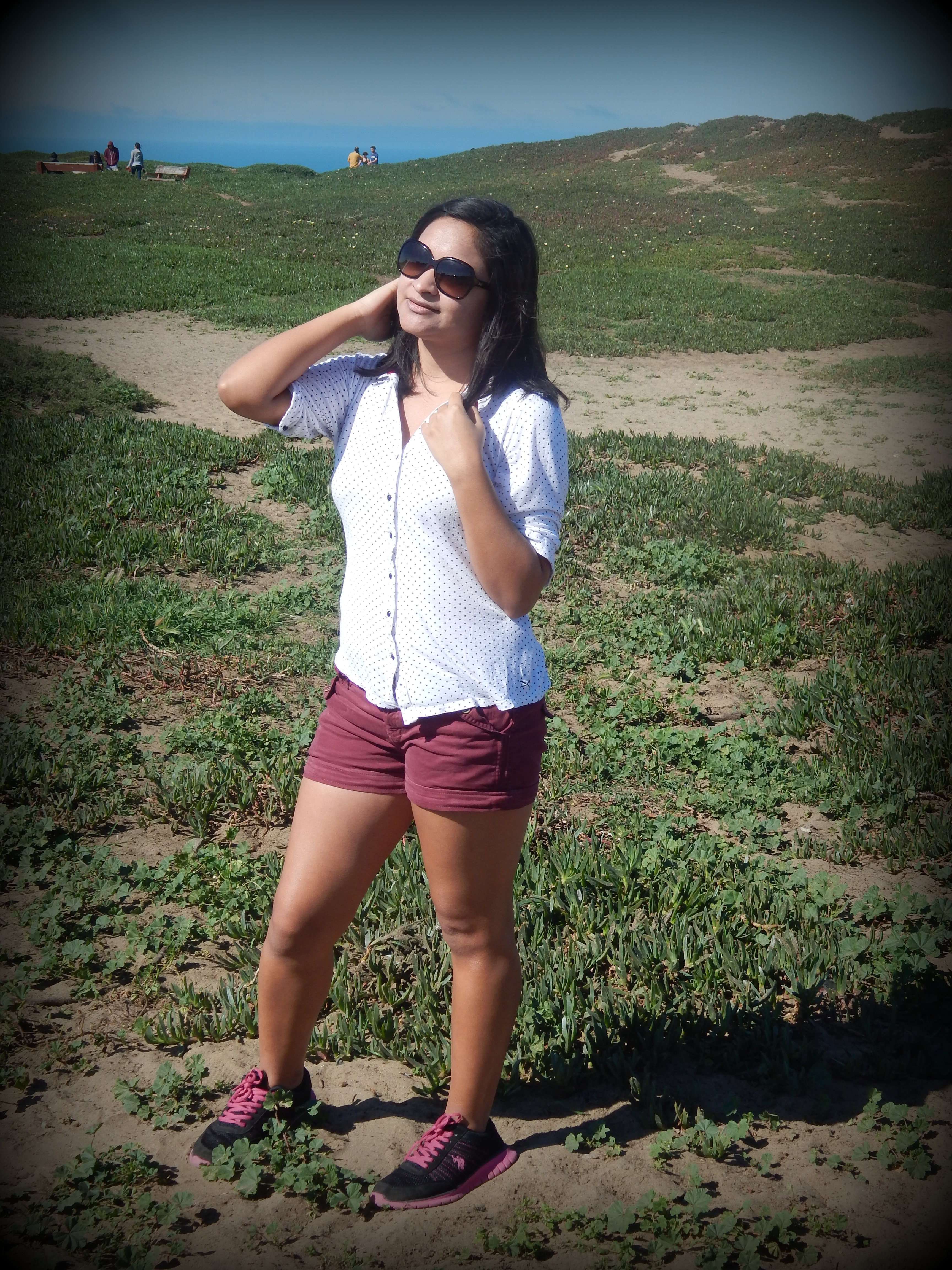 Leave a Comment Here
comments