Blue and white for Pismo beach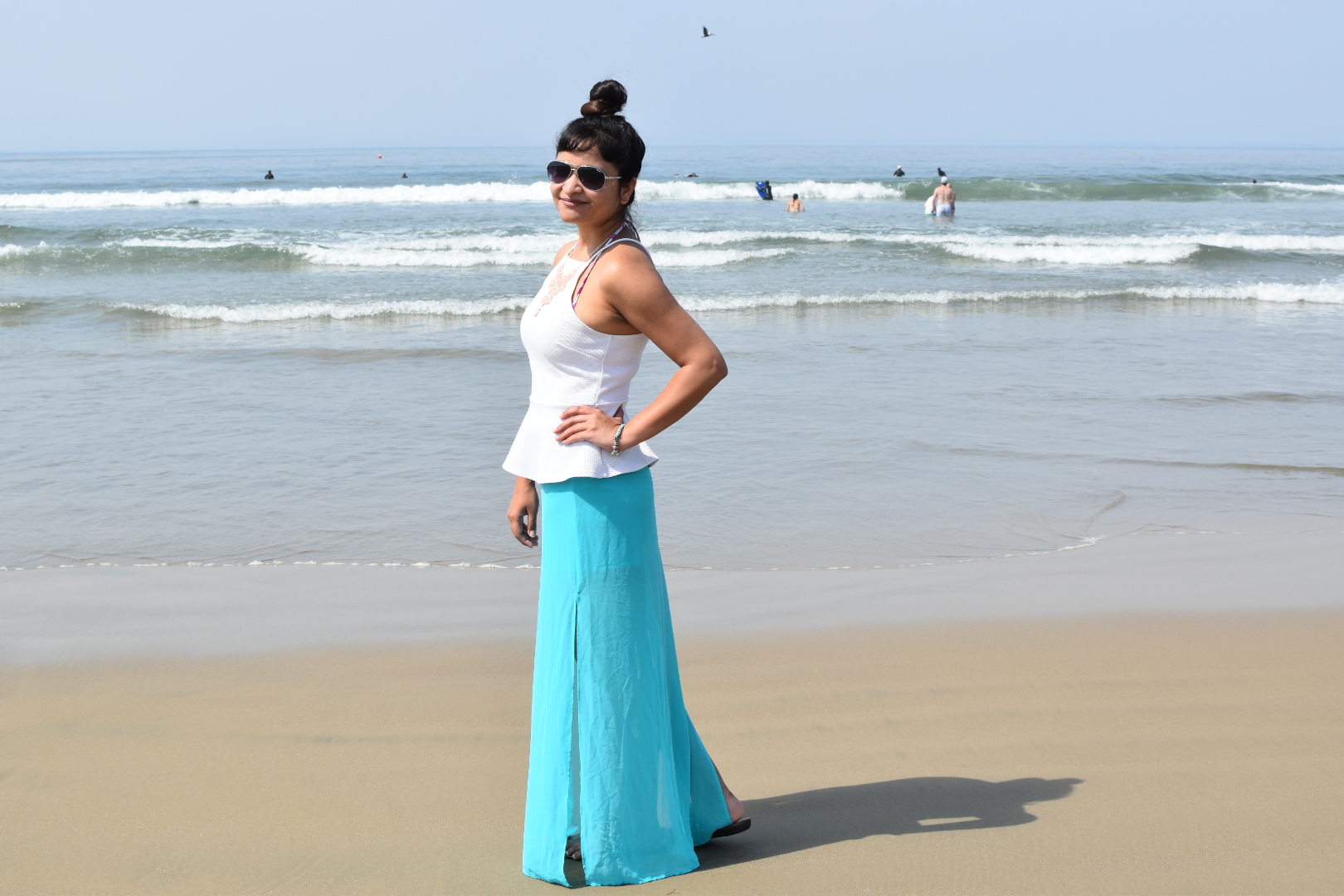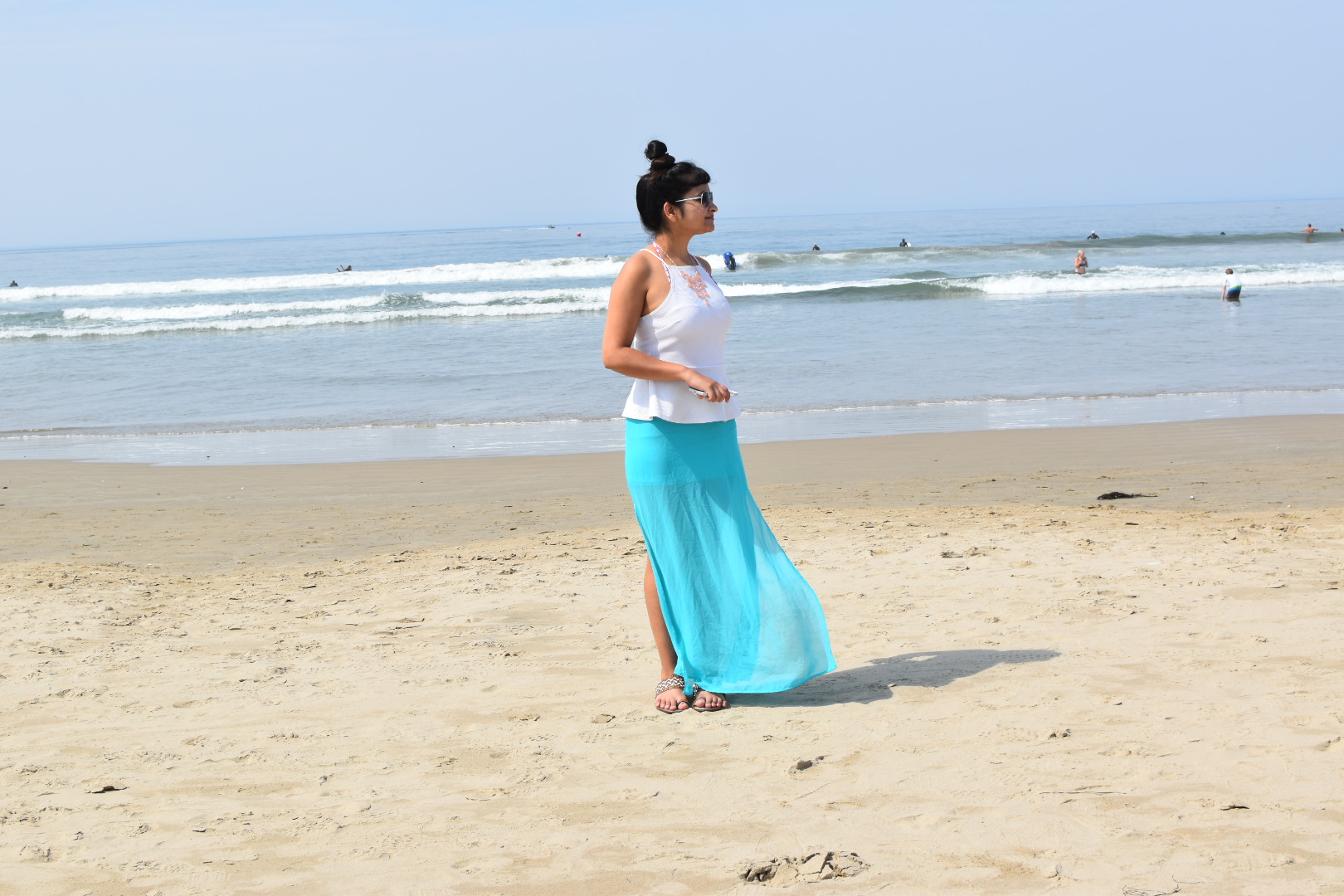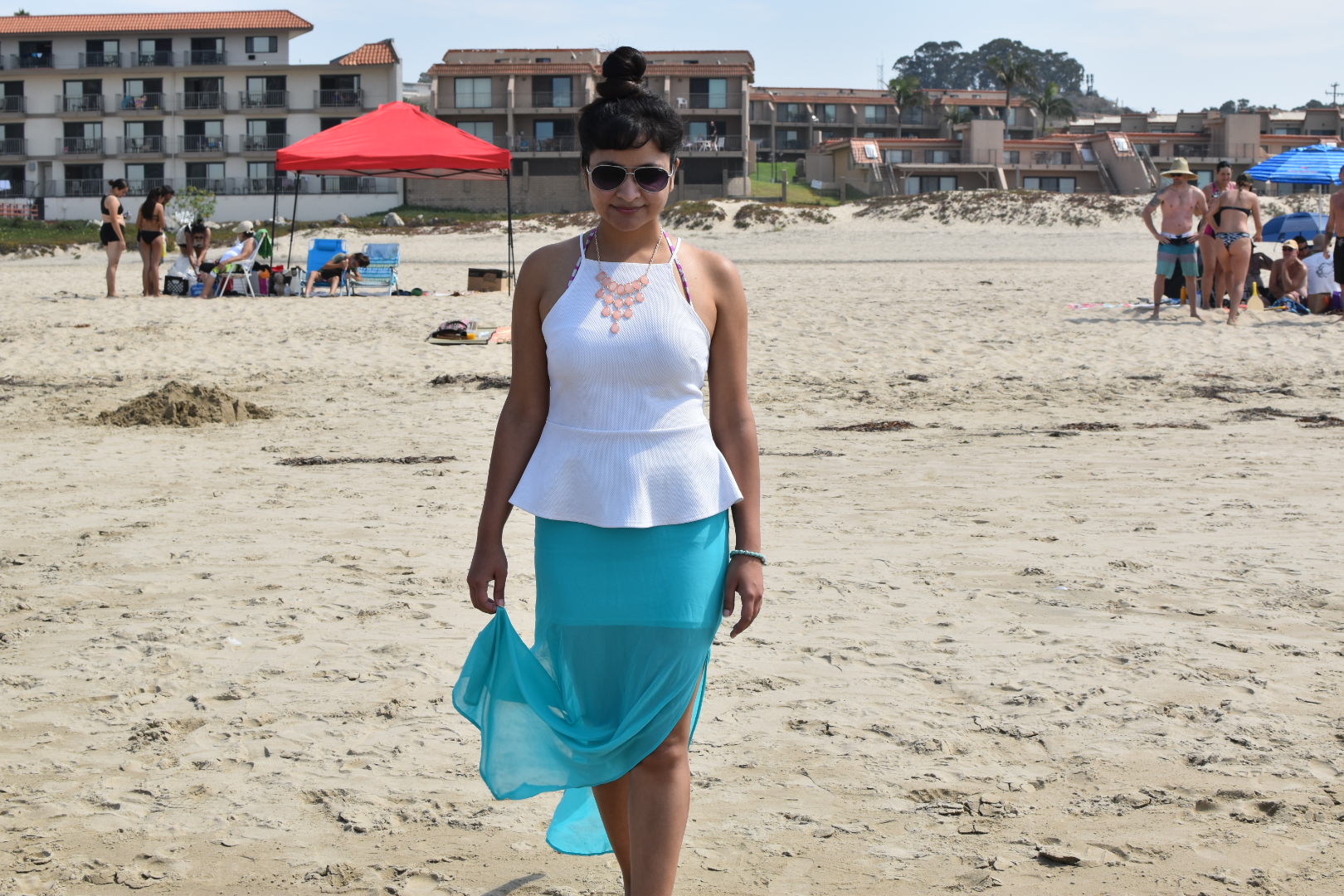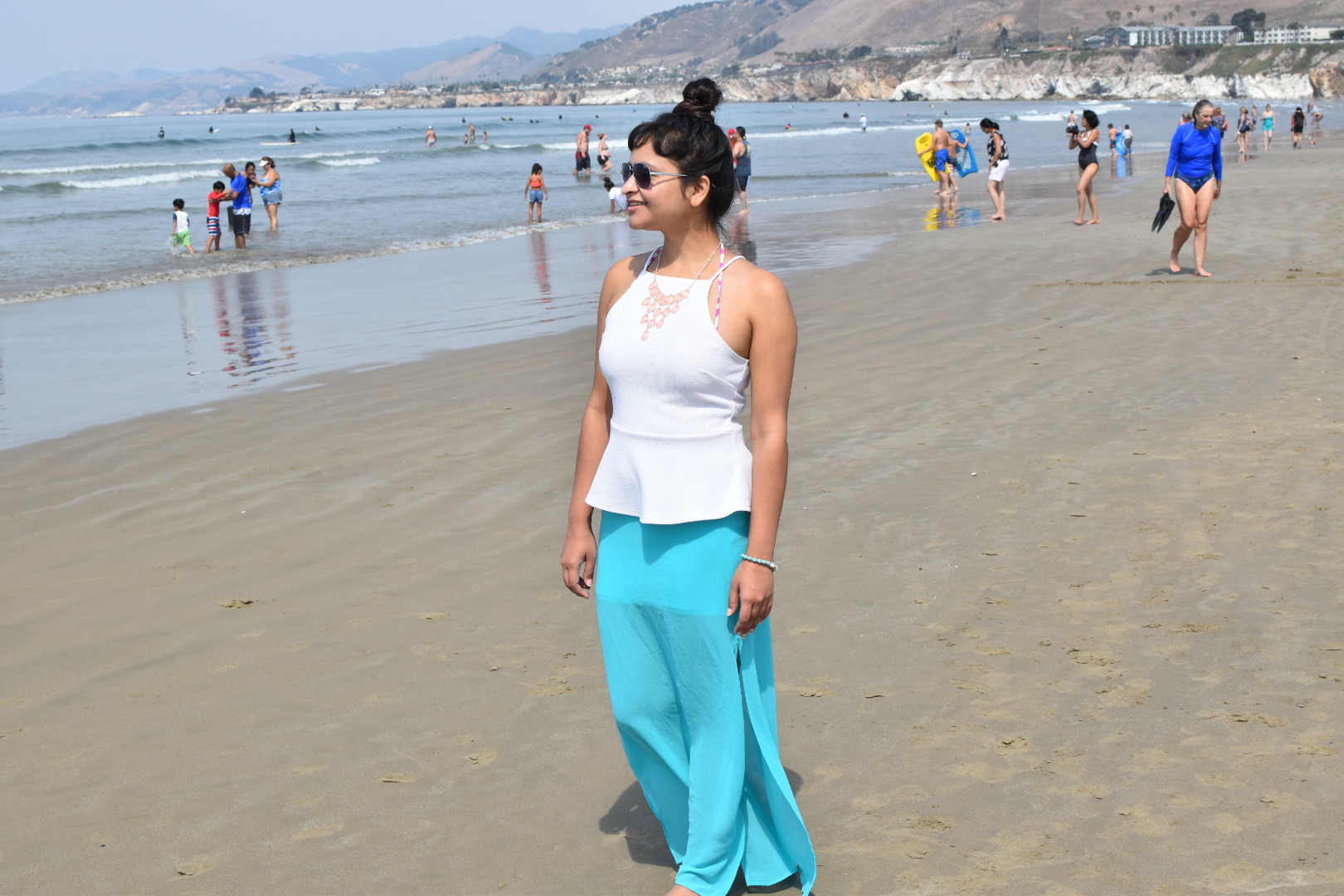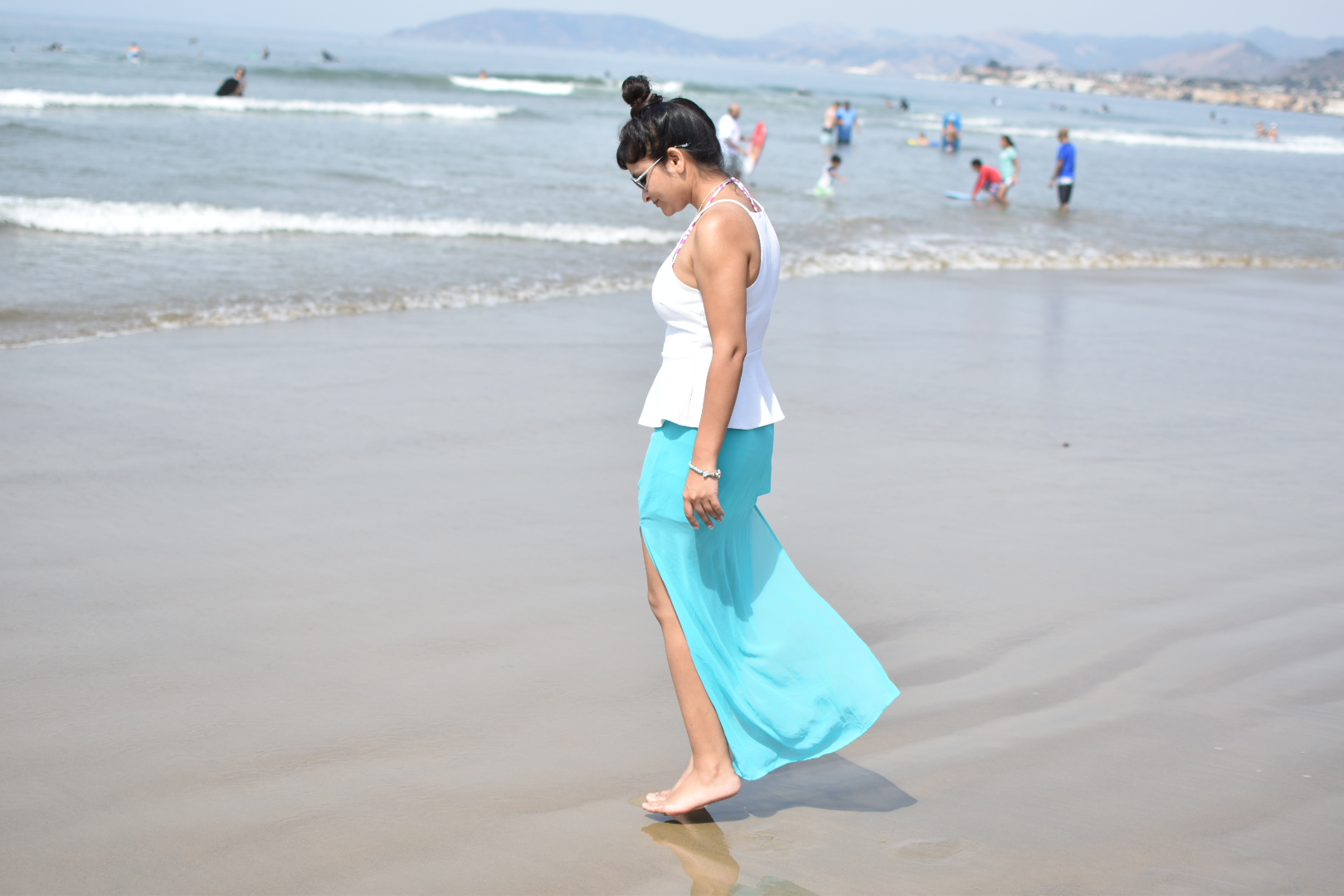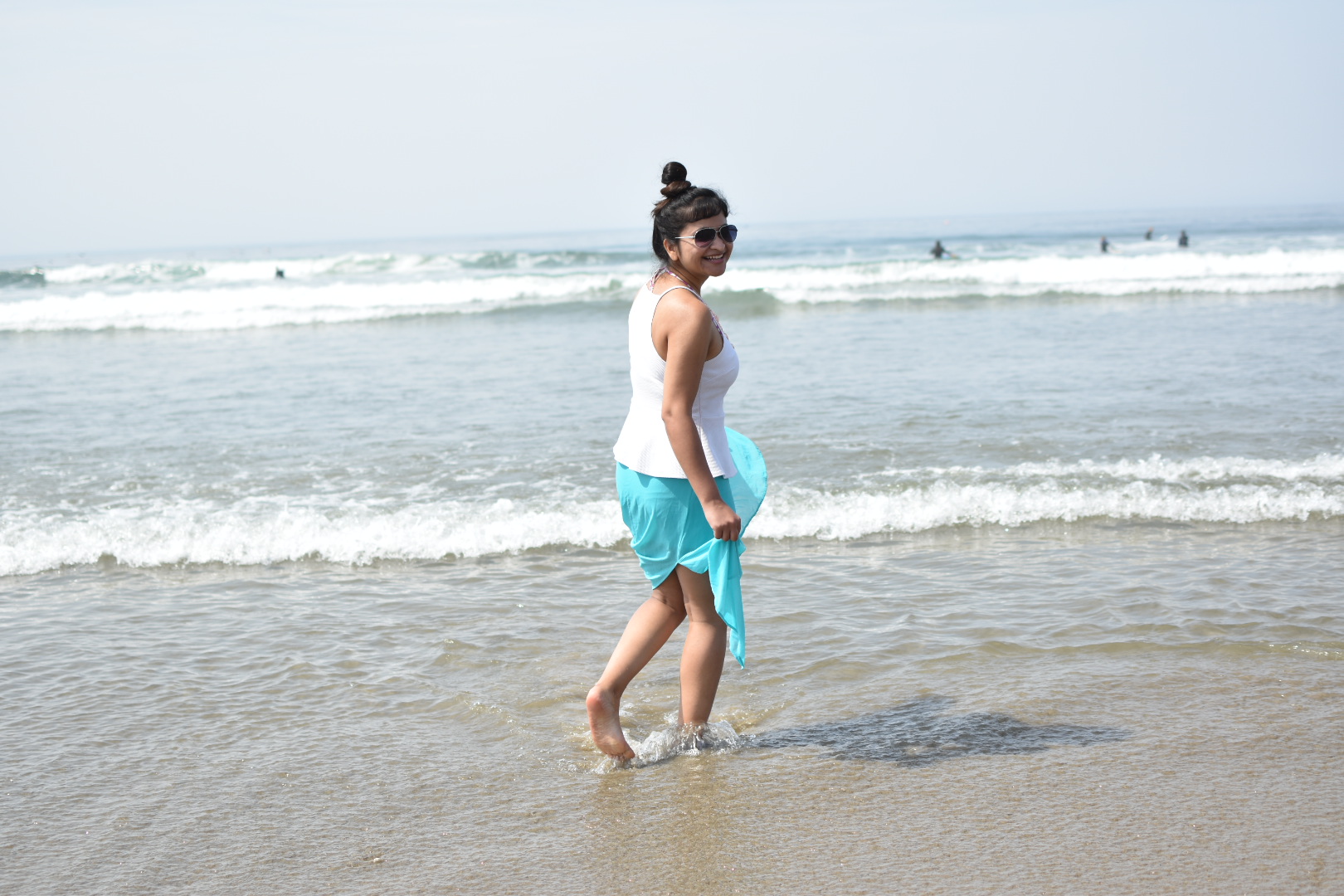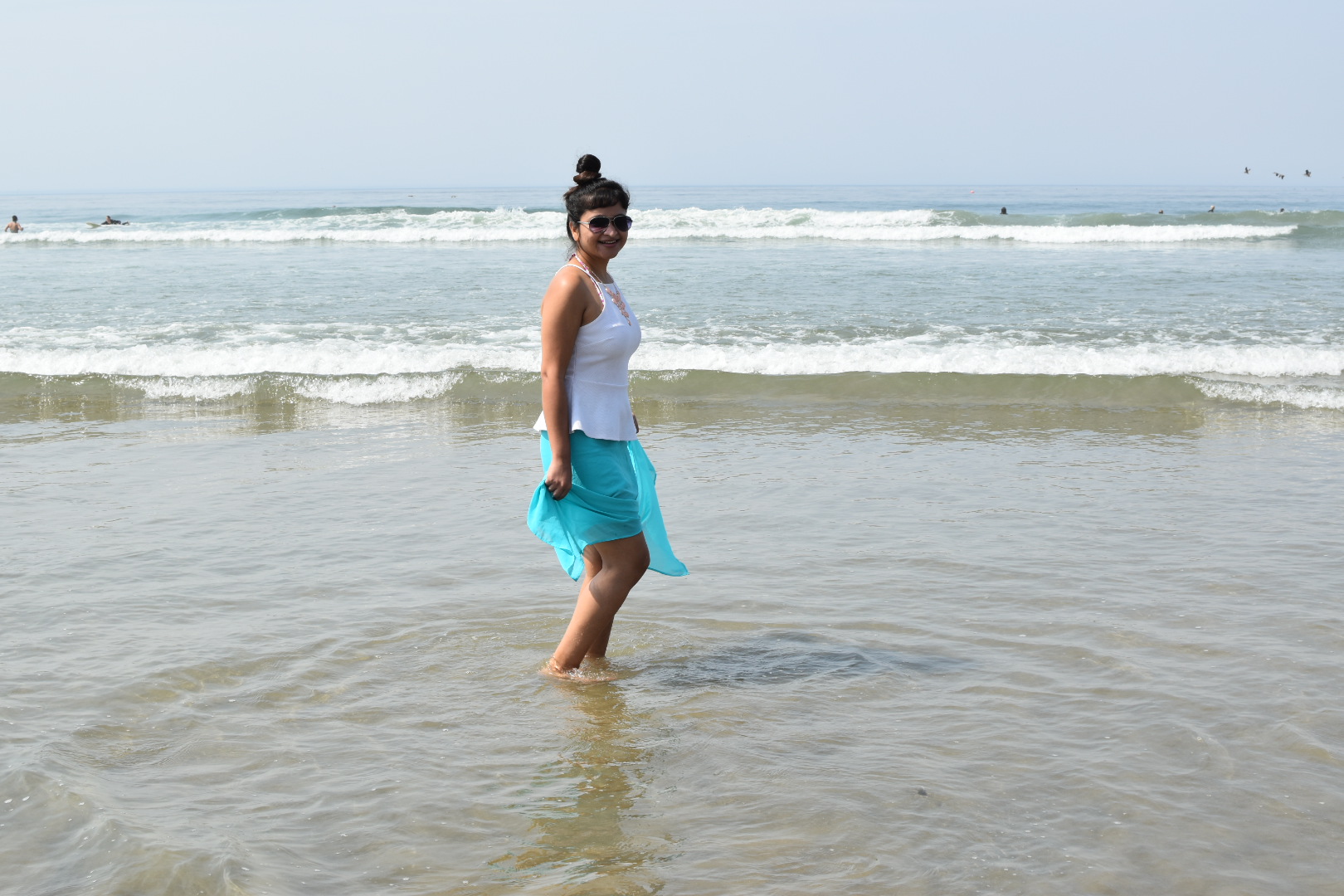 This labor day weekend, we decided to take a road trip to discover beautiful beaches of southern California. Considering it was the last long weekend of summer 2017, I wanted to make sure we take a fun vacation! We decided to take a fun road trip with a few friends and the entire trip came out to be so amazing! I will be talking about my labor day trip in next few blogs as I post more pictures, but this blog is about our first stop – San Luis Obispo in California.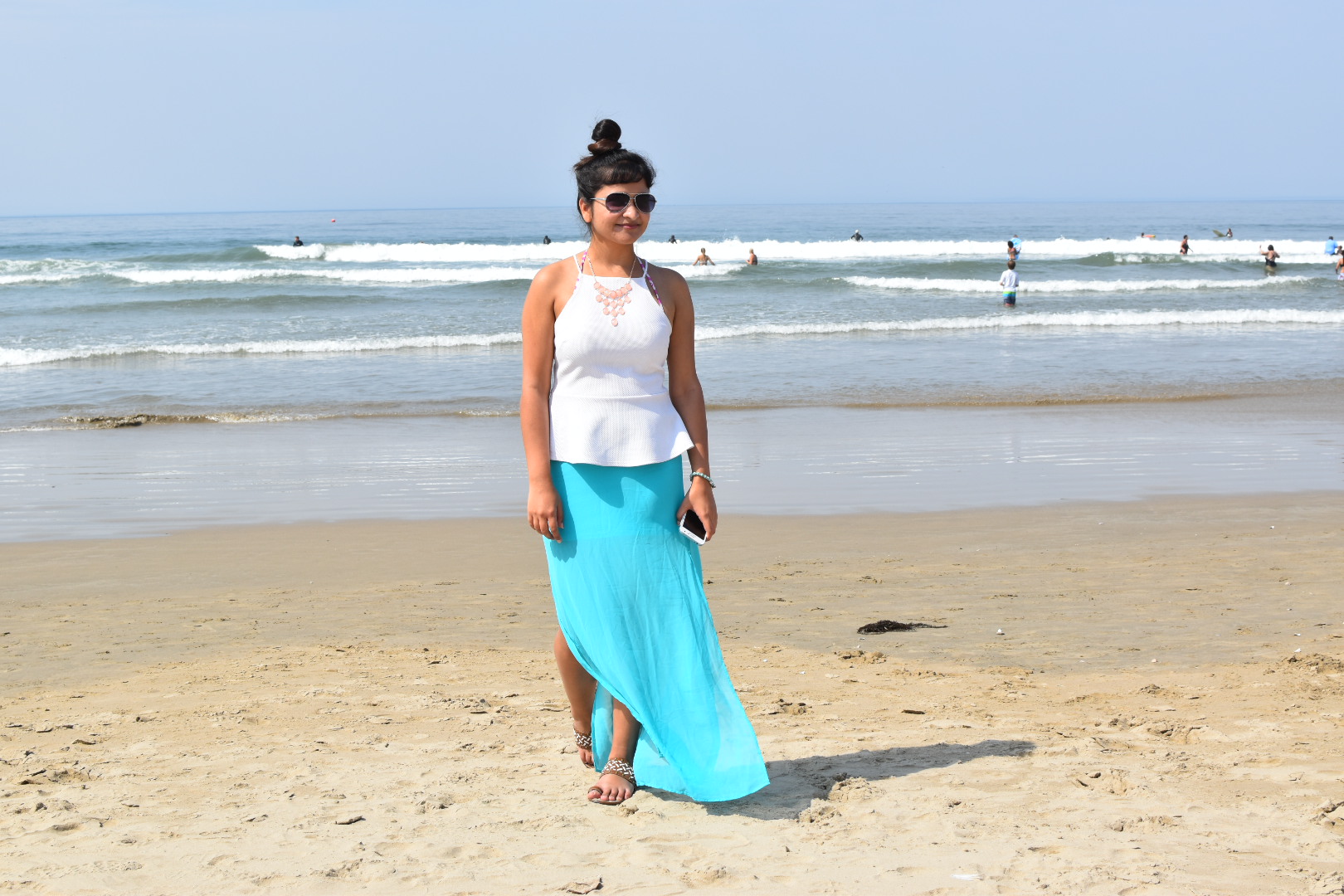 We started driving from San Francisco on Friday afternoon. Luckily, I had a day off on Friday and Jay was also able to wrap up his work early! We drove to San Jose from where another fun couple and our great friends joined us as we started driving toward southern California. After a beautiful drive, we reached San Luis Obispo and decided to explore the historic downtown there. If you are following me on Instagram, you might have noticed that I called San Luis Obispo as a young town because it is a university town and had so many college students around.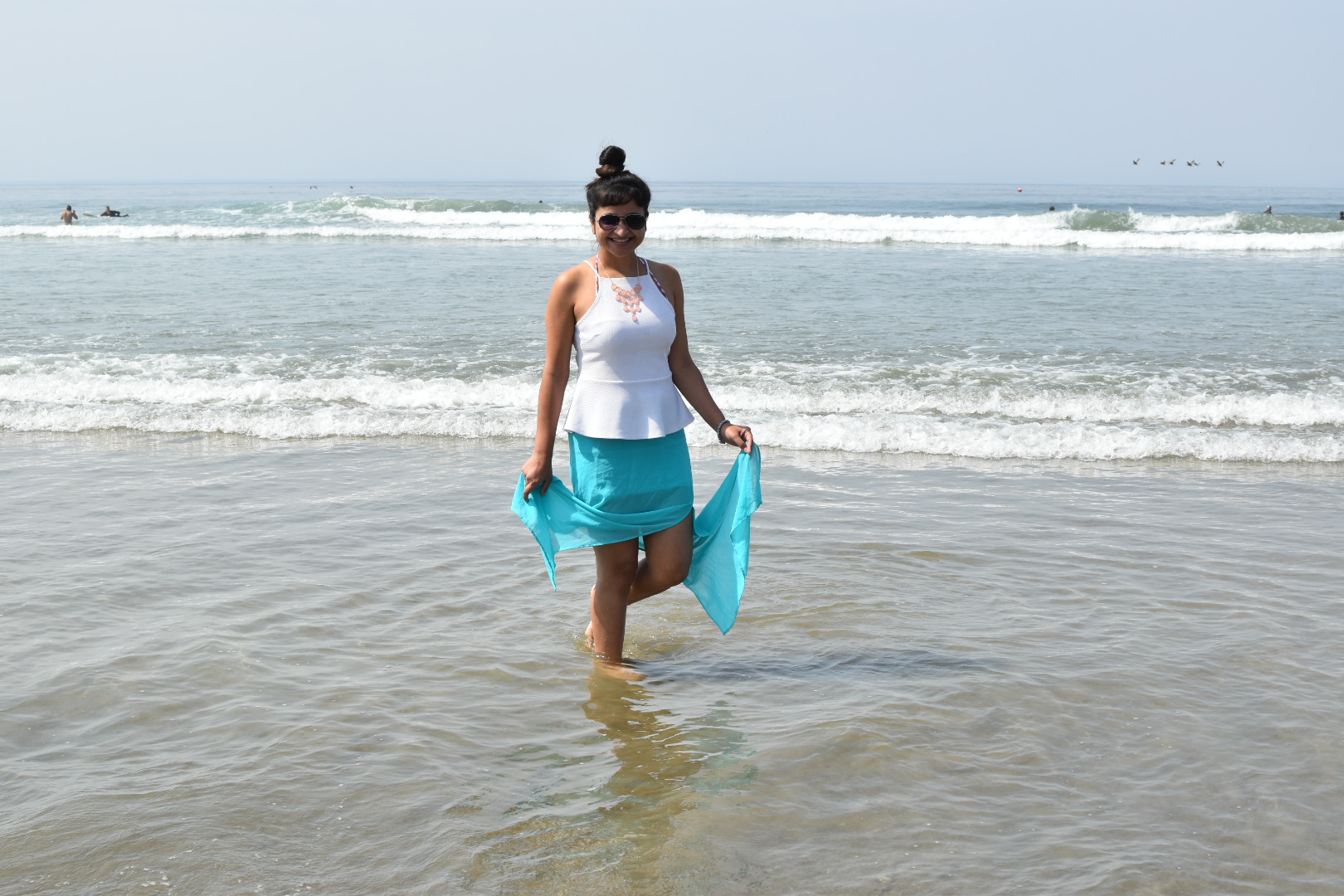 After dinner, we were walking on the streets of San Luis Obispo downtown to find the best bar in the area. The music from the pub called "The Library" was so attractive! And there were so many good restaurants and pubs in that area. We decided to explore this gorgeous pub called – Creaky Tikki. They had amazing cocktails and a tropically themed yard! As we enjoyed our drink, the music and amazing breeze with a gorgeous view, we also discussed how tough it is to find such a place in SF (that is reasonably priced!). In that moment, we almost thought of relocating to San Luis Obispo…haha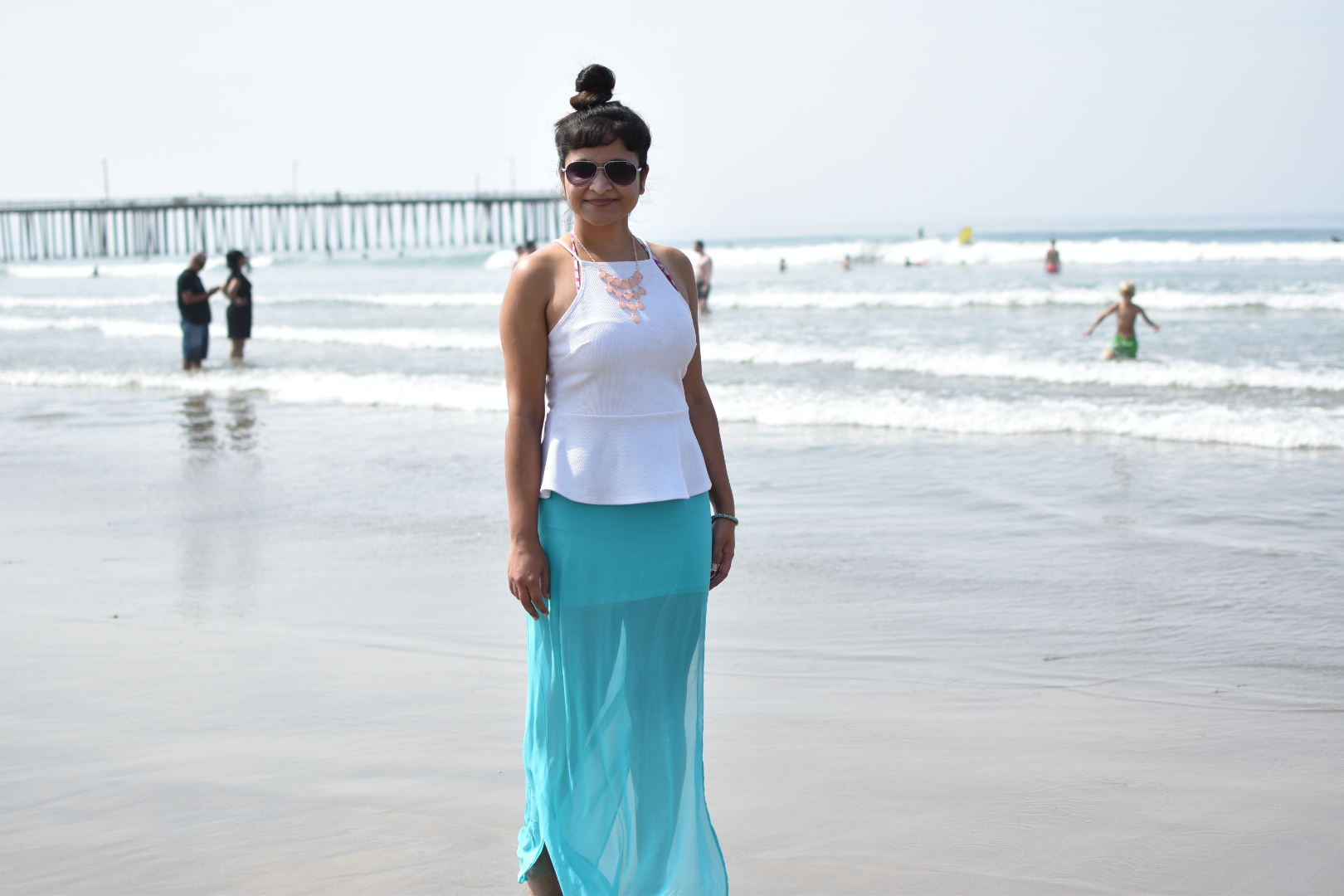 Next day we were supposed to drive to Malibu, but wait…Pismo Beach is a must if you are in San Luis Obispo. WIth its street side shops and restaurants, Pismo beach reminded me of Goa so much! We took a walk on the beach, got a chance to dip our feet in the cold water! Considering the hot weather, cold water of the beach was just perfect that day!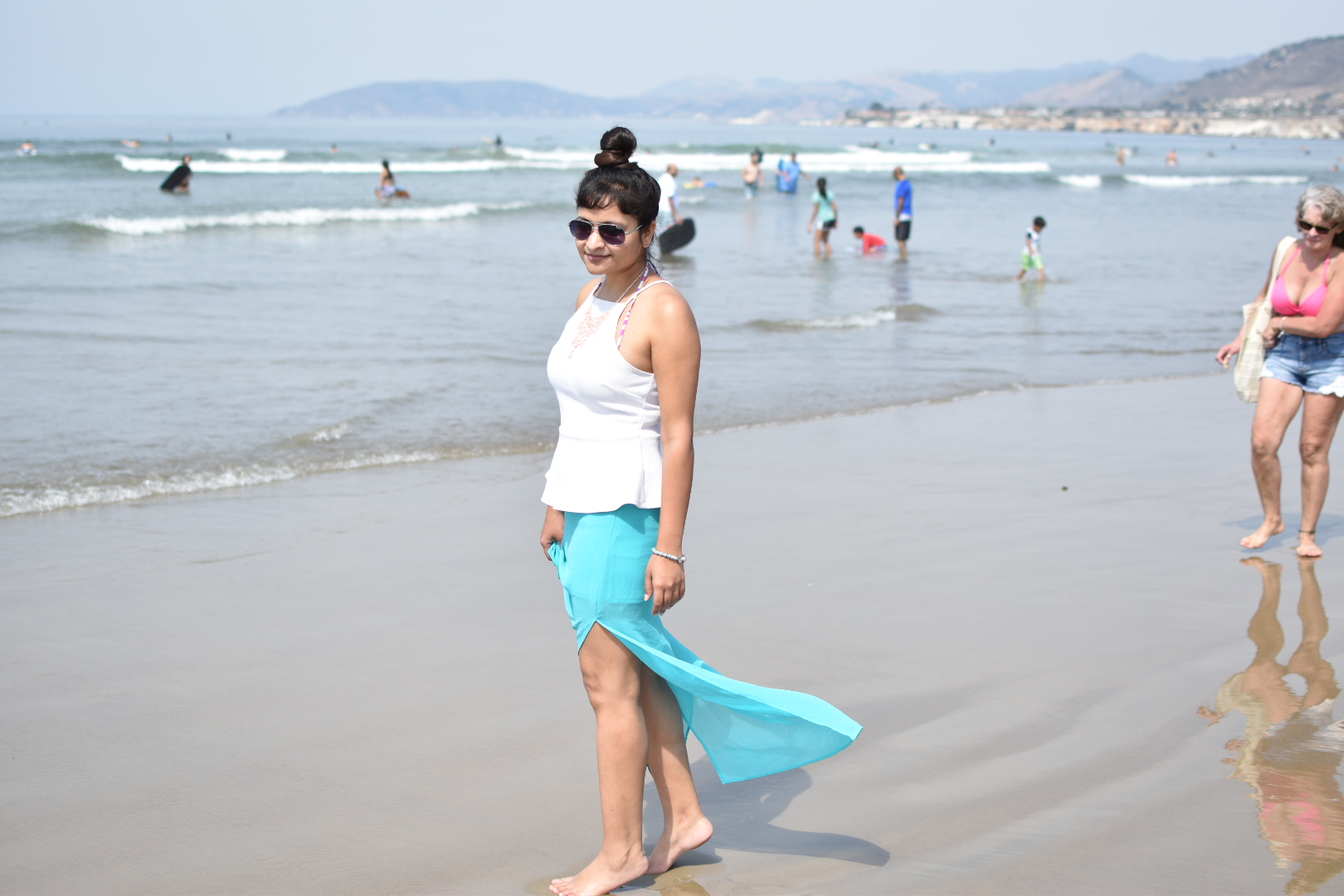 Although I wasn't completely dressed for a beach, I love wearing light and bright colors on a summer vacation. Also, this blue dress is so comfy and airy. The white top that I am wearing on this blog is from Guess, and I think it highlights my broad shoulders pretty well! So no worries even if  I wasn't completely ready to stop by at the beach! We ended up spending a couple of hours at Pismo beach, out of which some of the time I spent taking pictures for my readers (Off course!).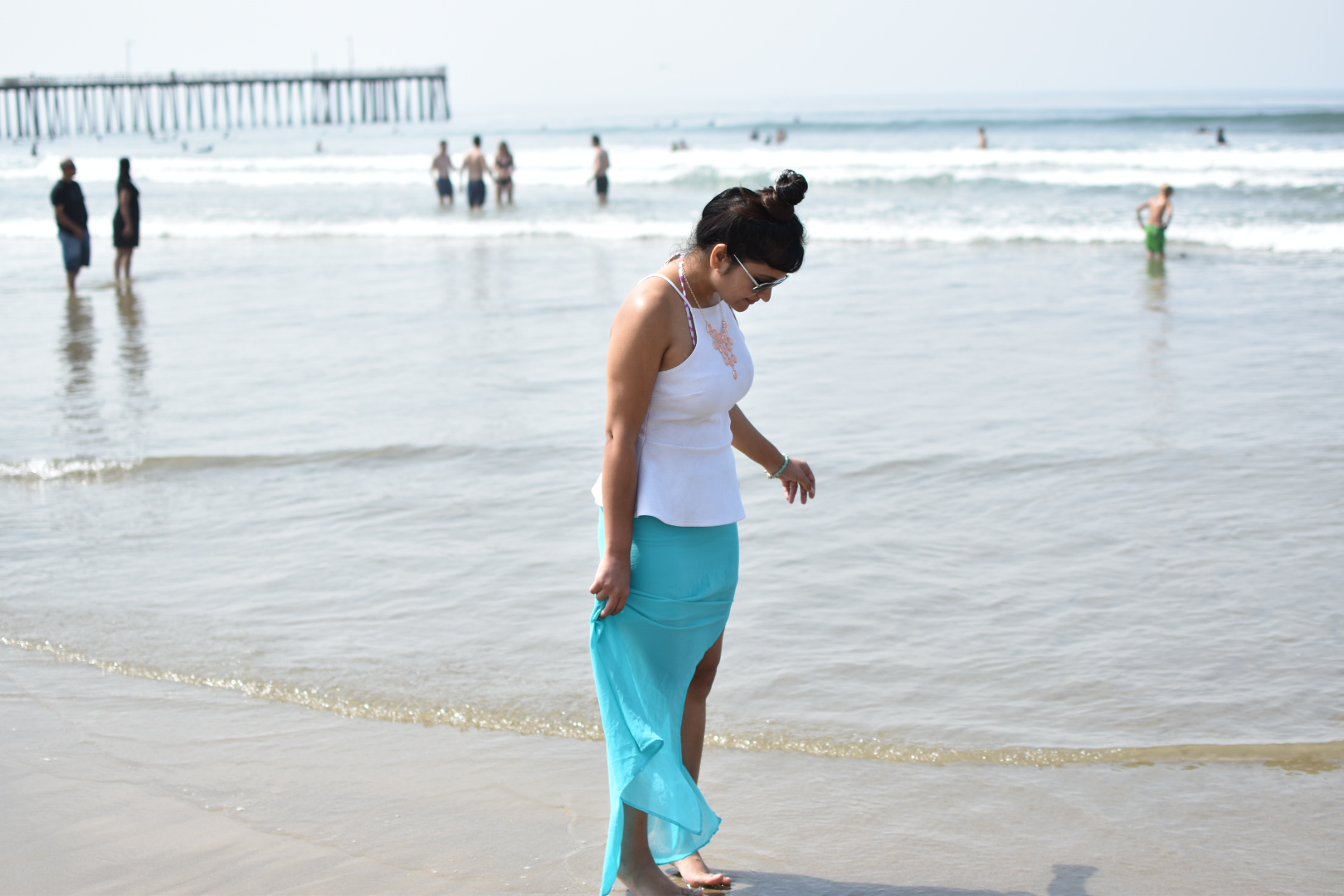 Hoping we could spend some more time at the Pismo Beach, we started heading the parking lot, but wait…..the yummy smell from cinnamon rolls bakery made us stop at this place. If you are at Pismo beach, I highly recommend stopping by at Cinnamon rolls bakery – it is right on your way to the beach. I also grabbed my iced latte, a cinnamon roll that I was going to share with Jay (otherwise it's too much sugar!) and we started driving towards Malibu <3 <3 <3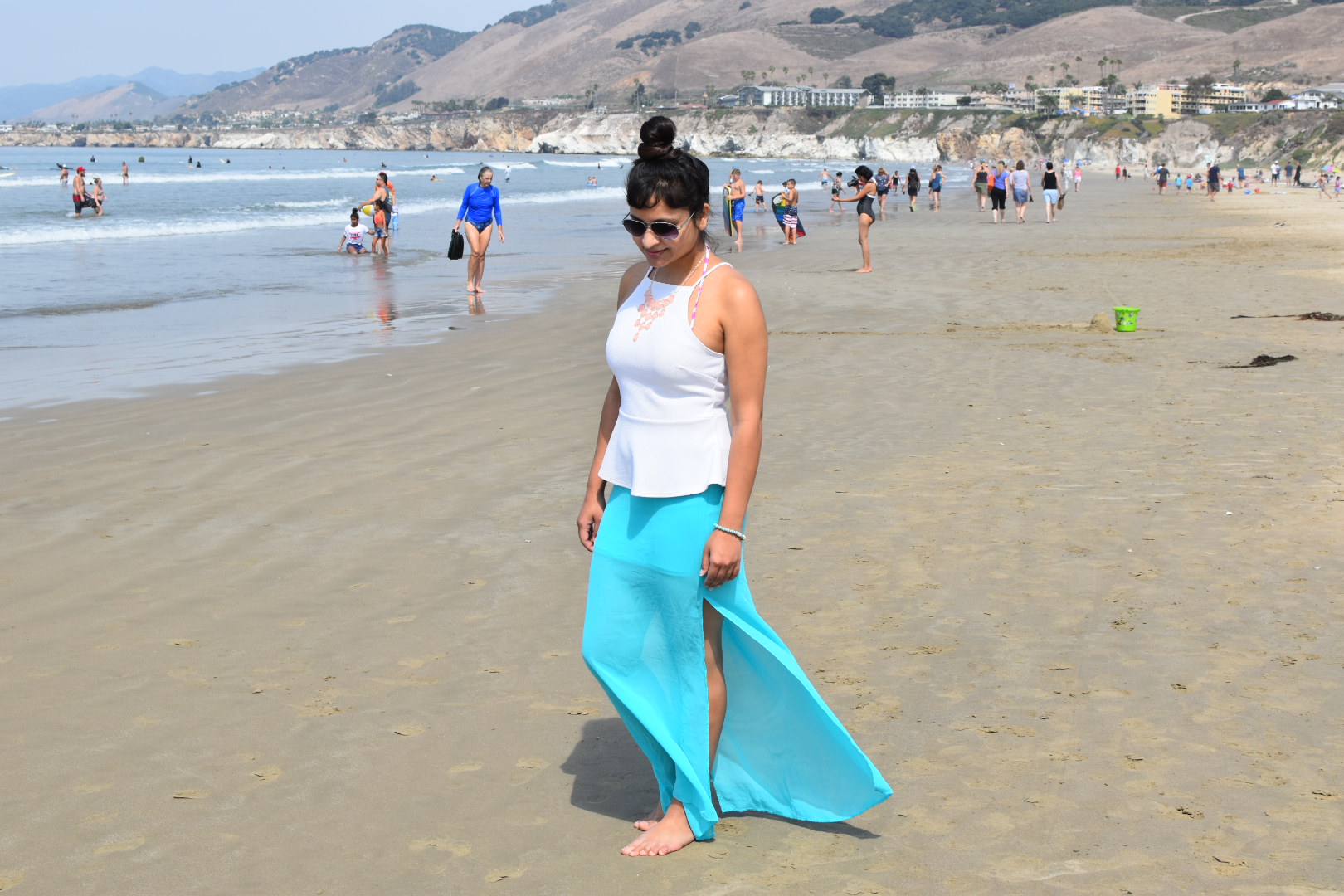 Rest of the highlights from our vacation to be continued…….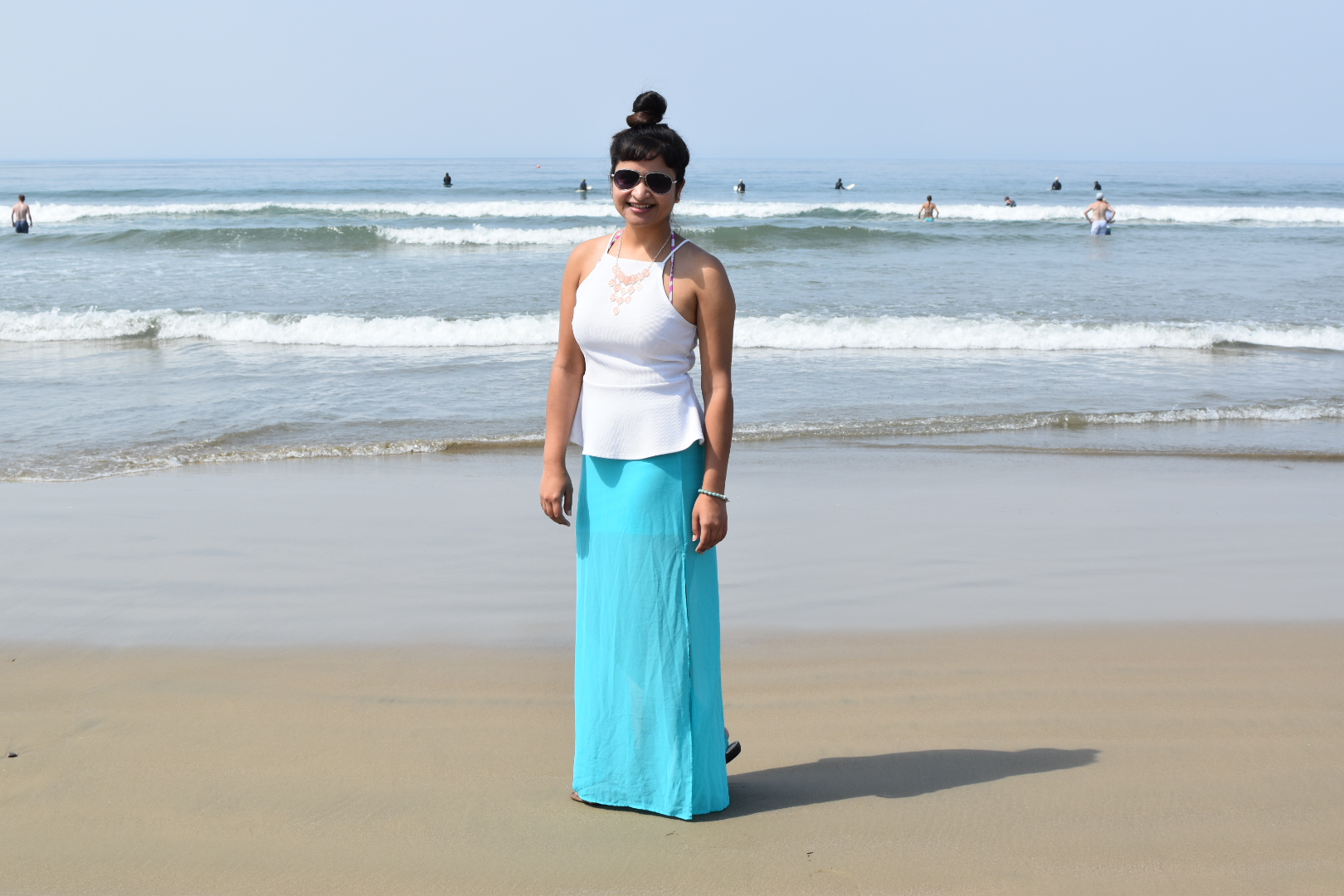 Leave a Comment Here
comments