Day 1 At City of Ten Thousand Buddha's and Mendocino Coast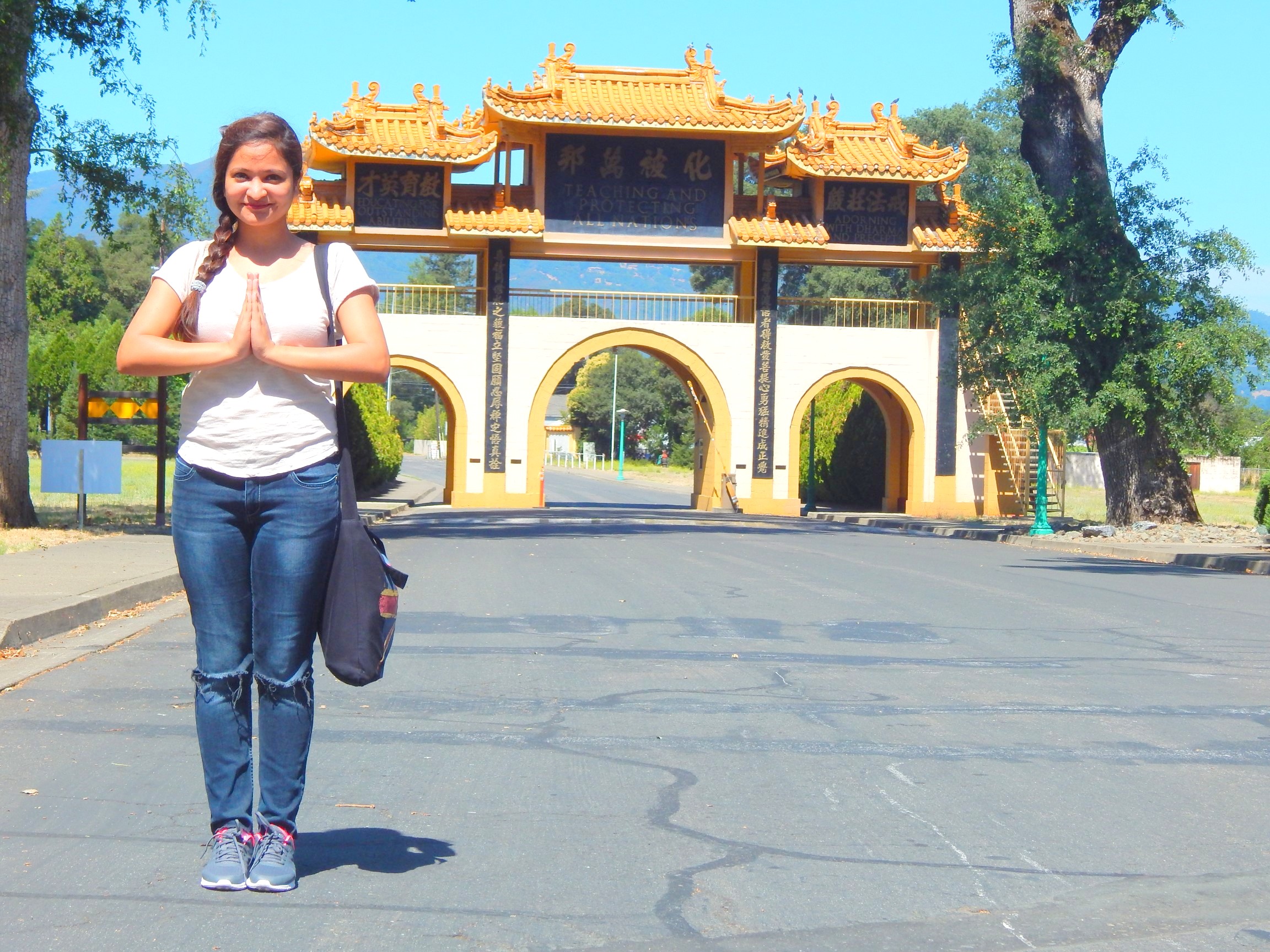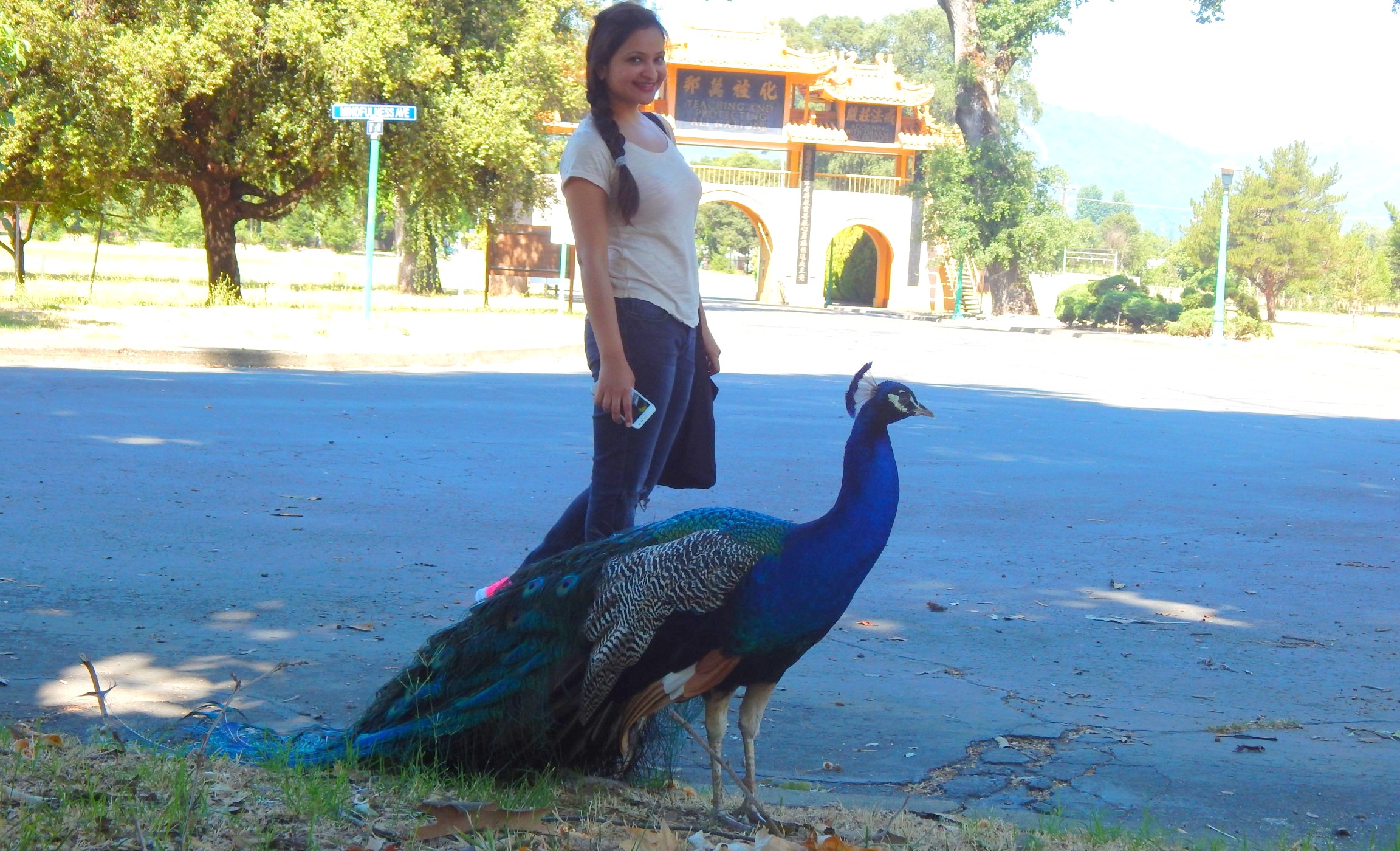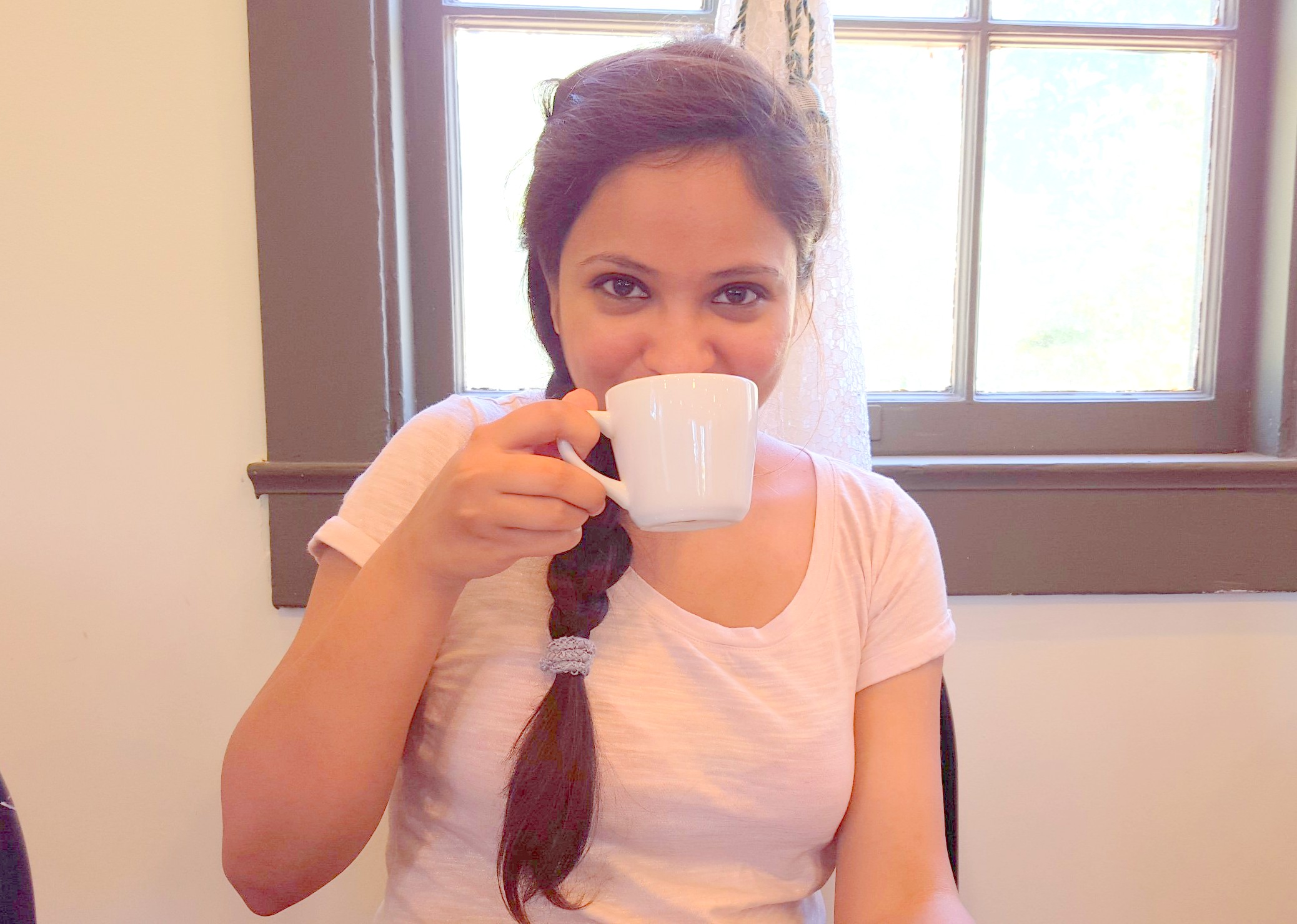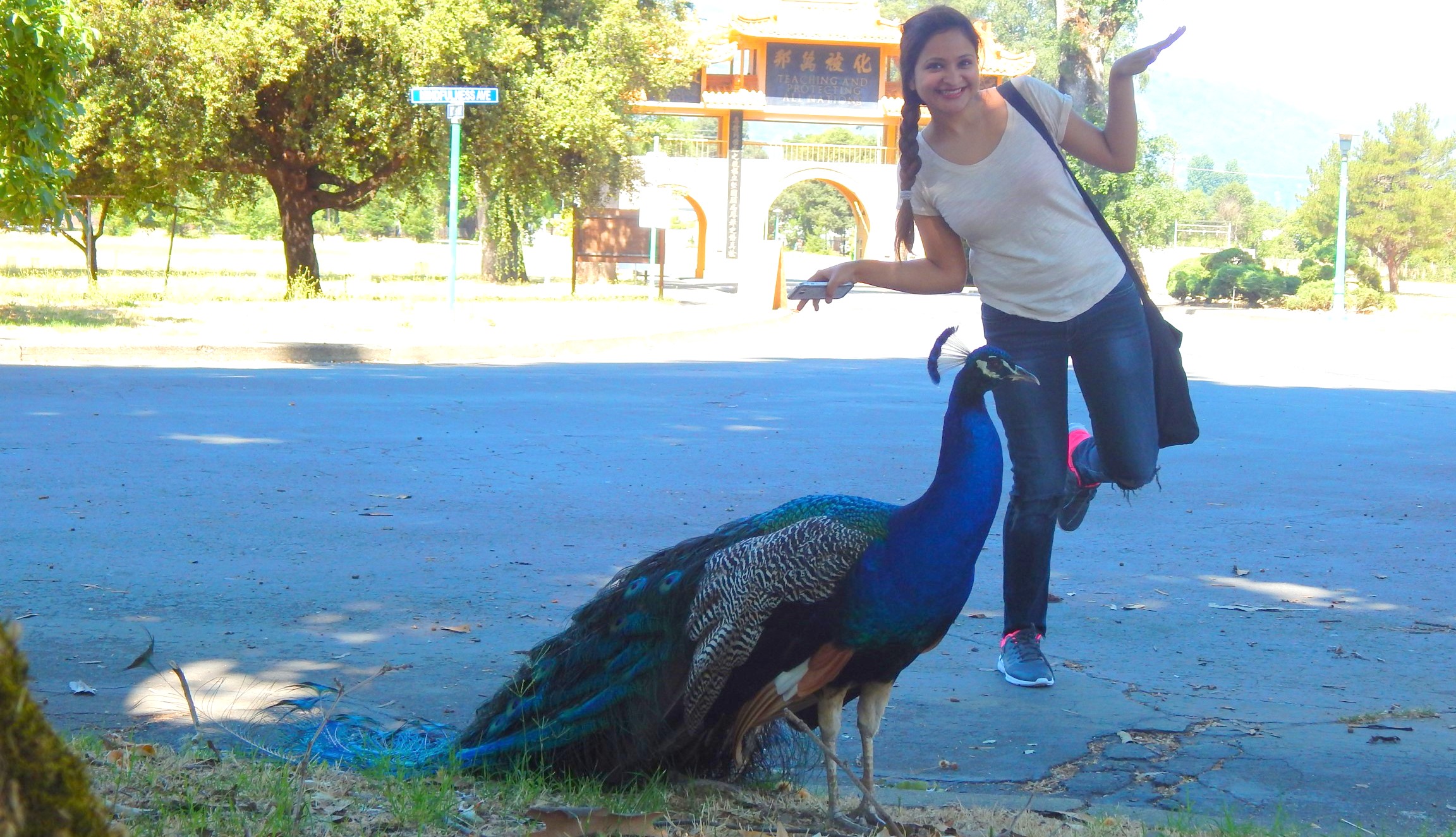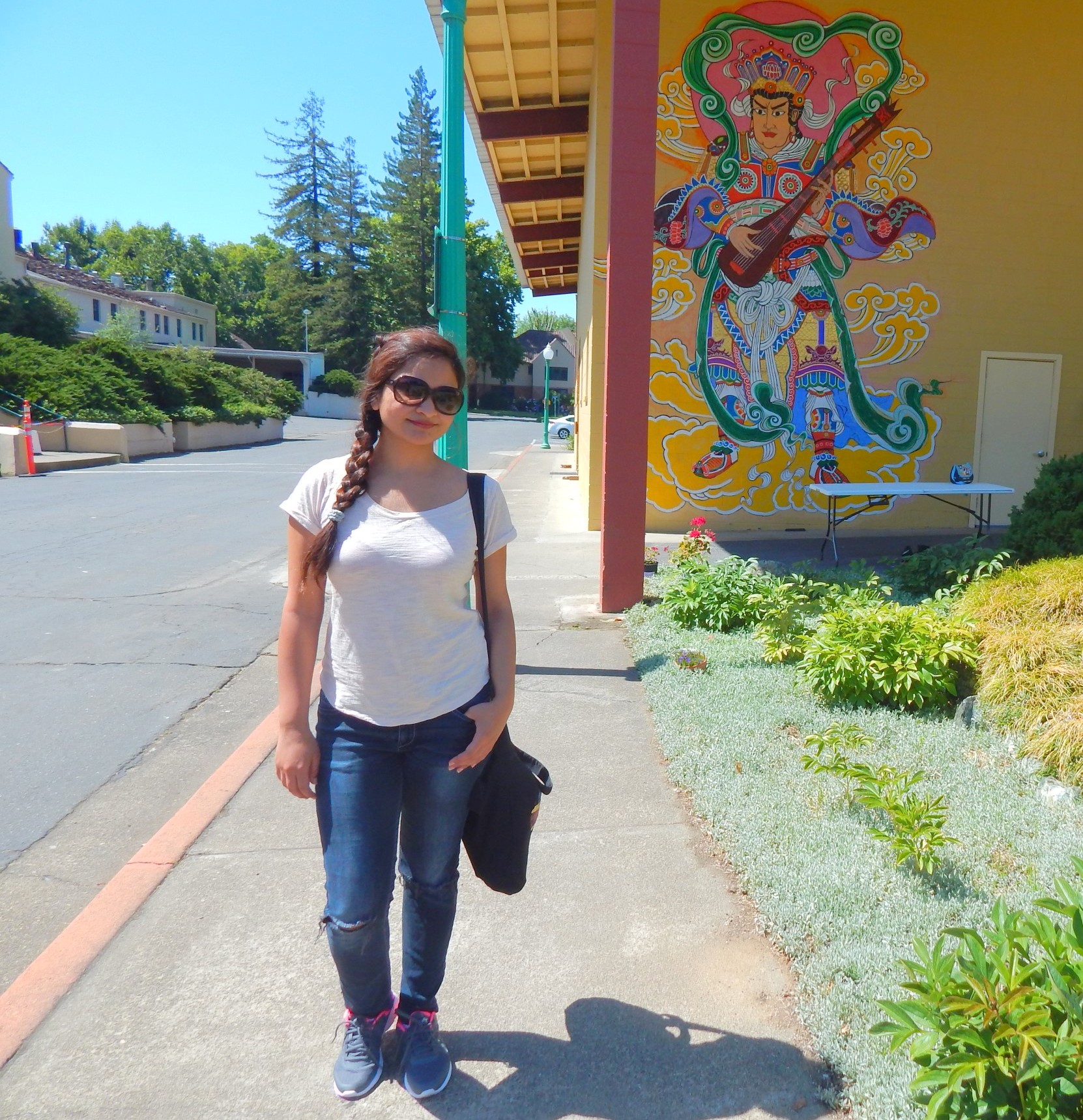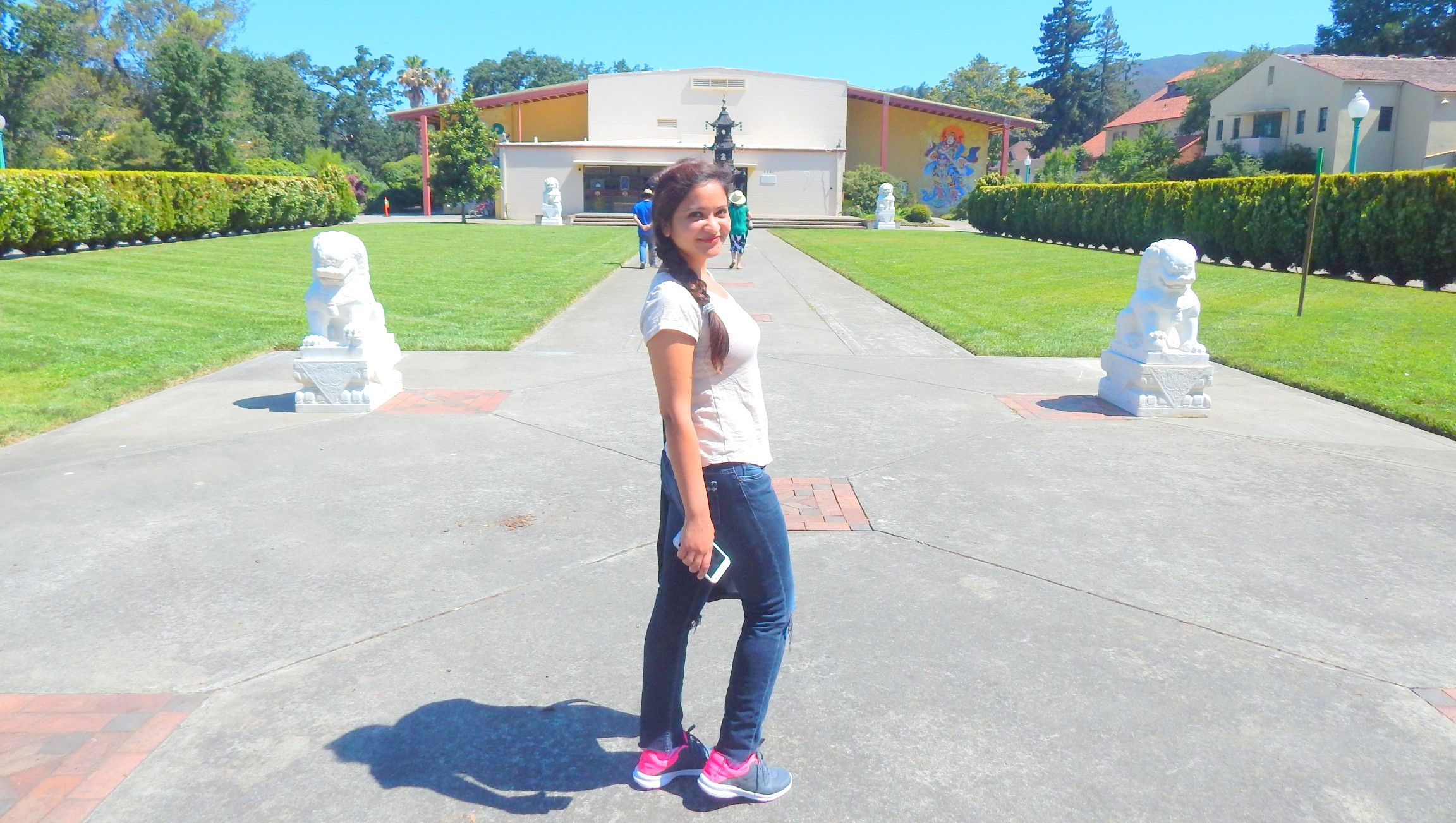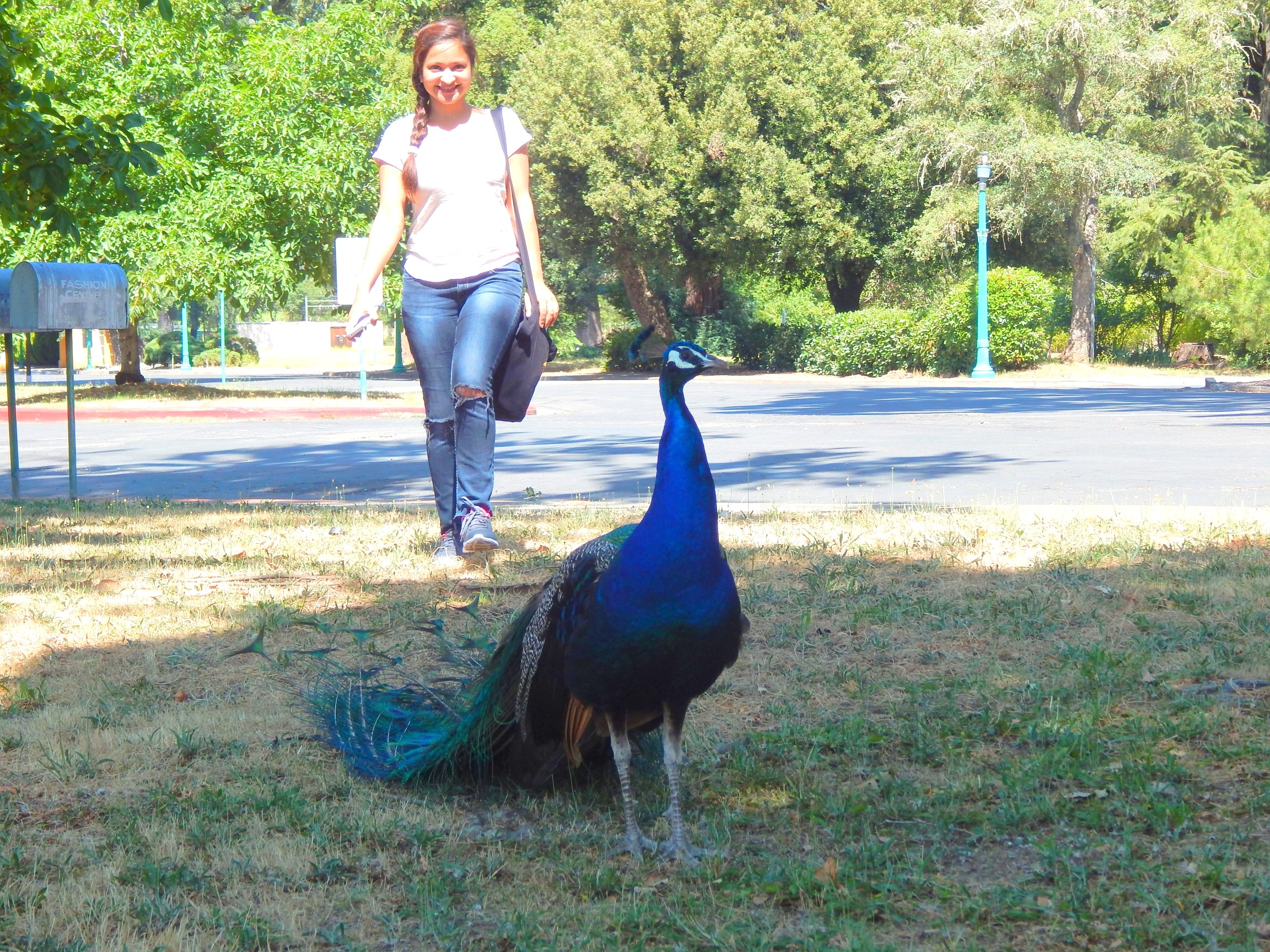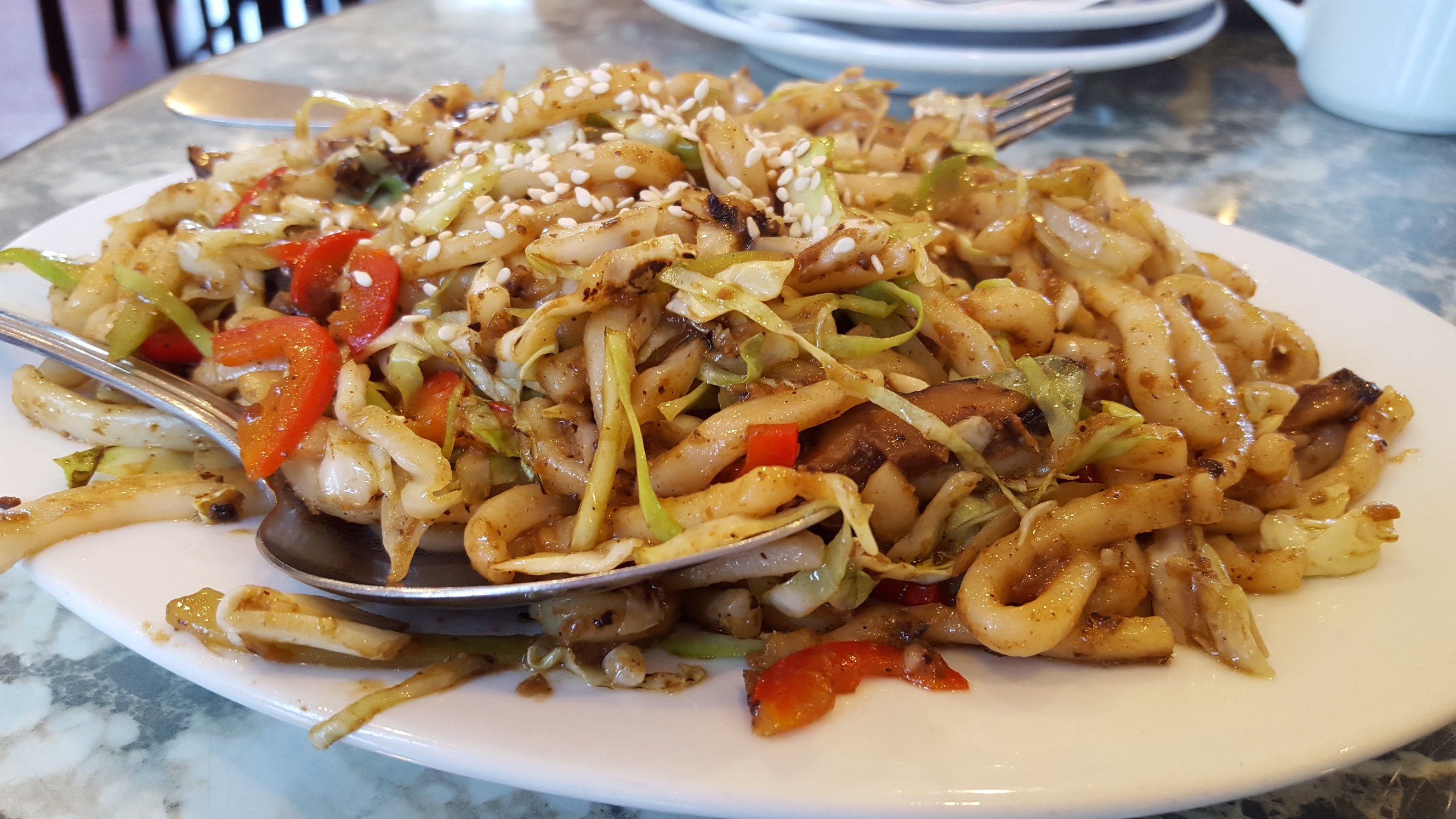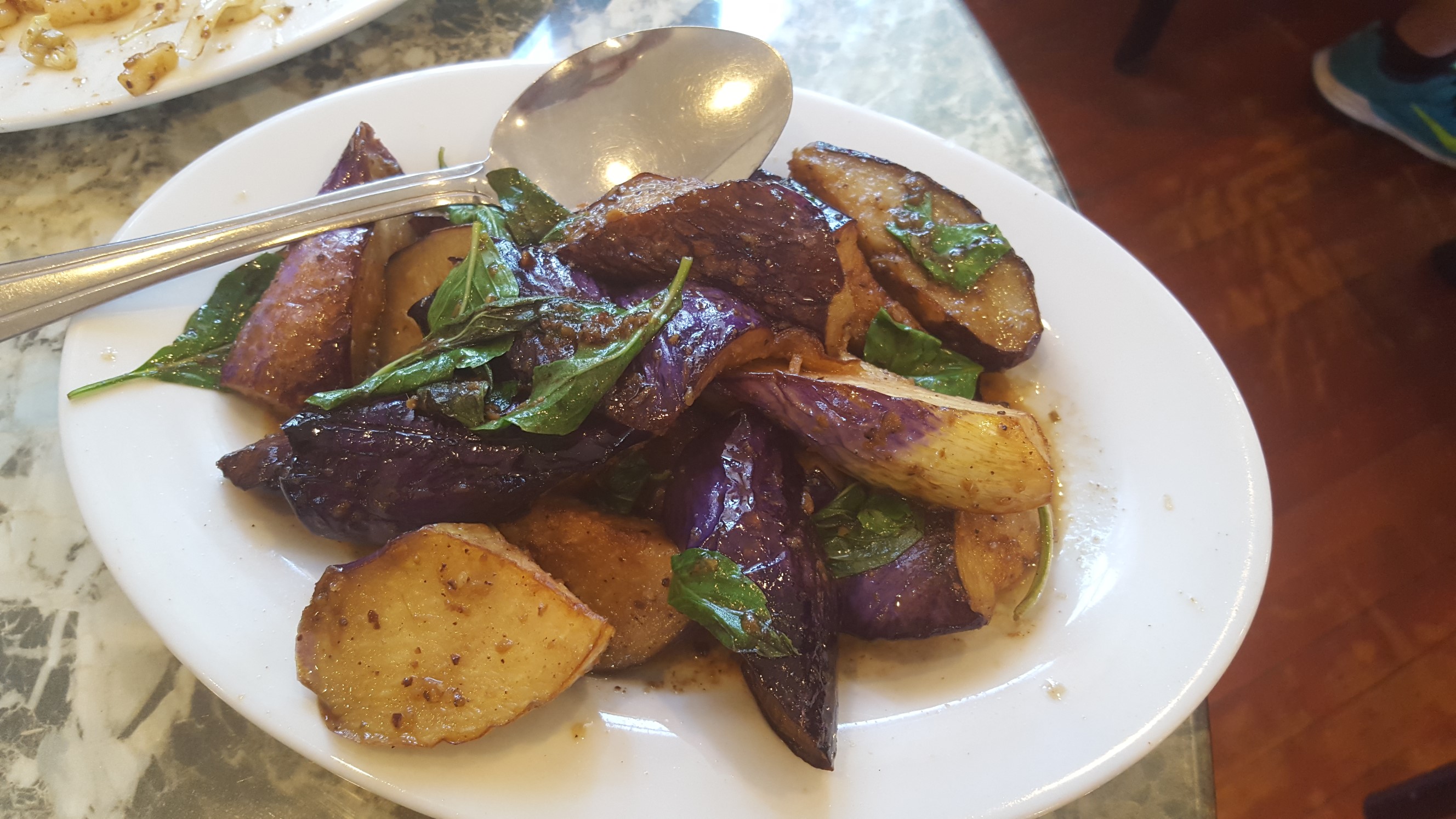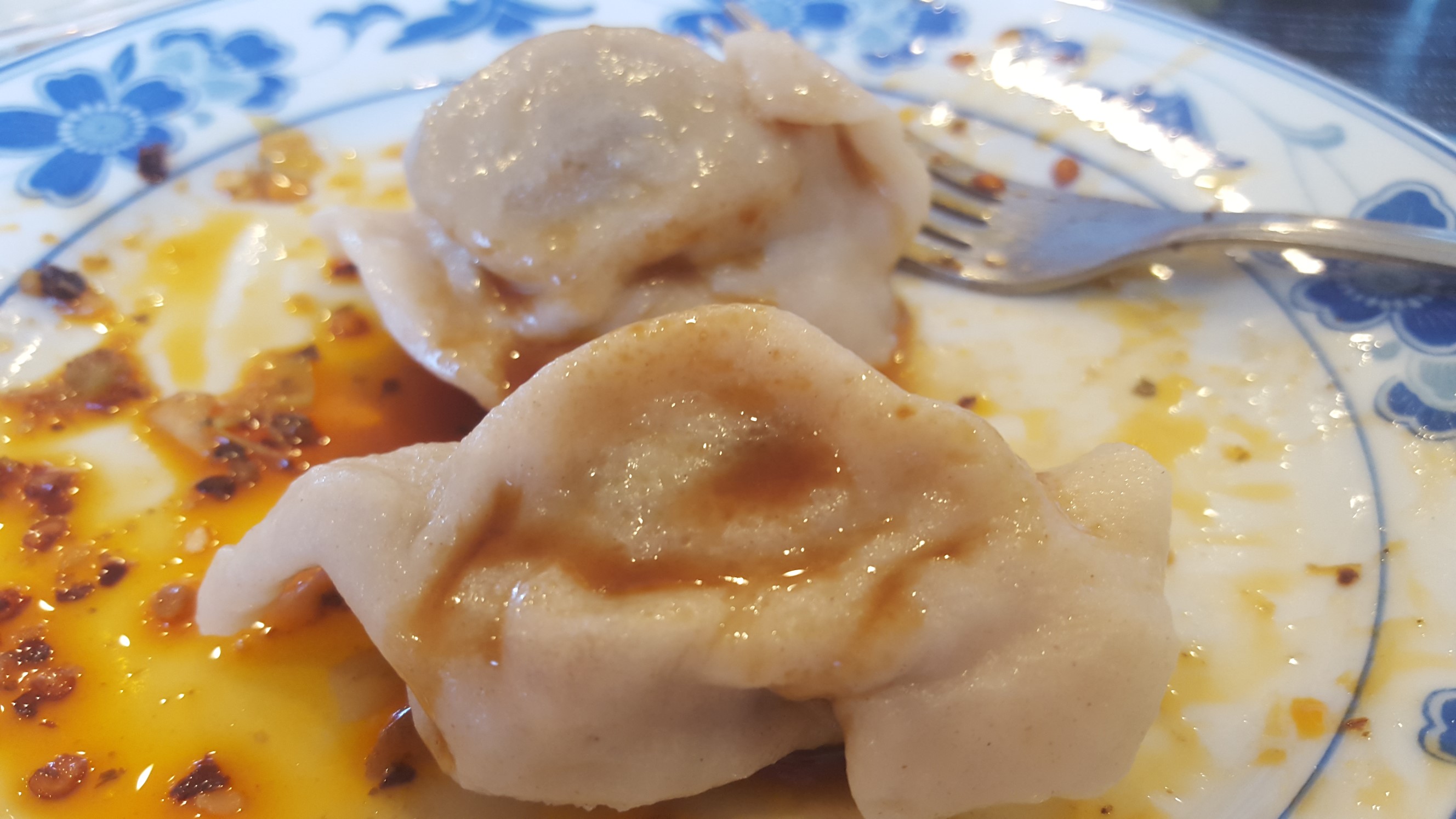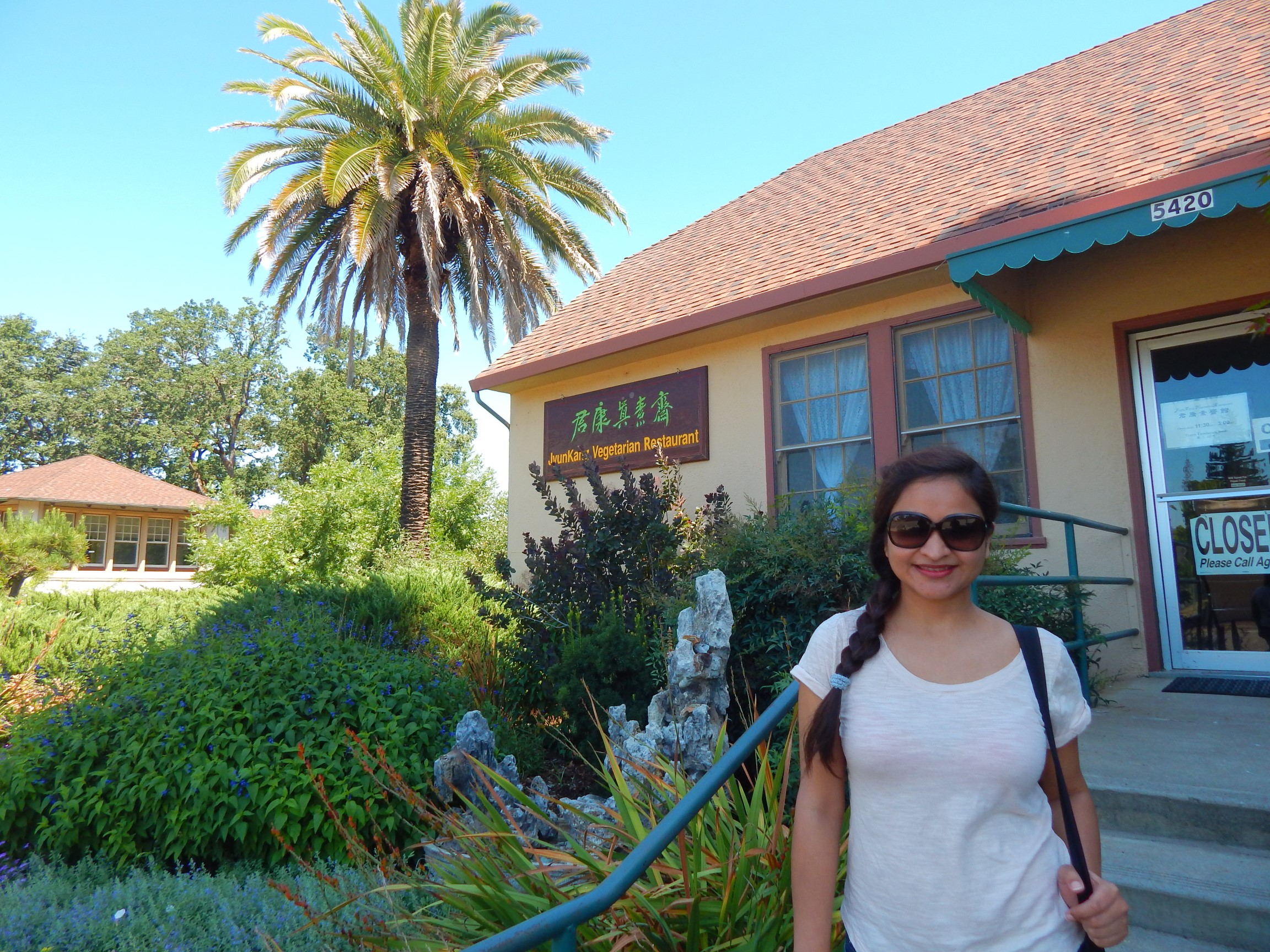 Blogging from a coffee shop right now – It's Sunday and still weekend Yay!
It's Sunday afternoon and I am sitting at this coffee shop full of people chatting, working or just having a good time with their friends and family. I am here with my laptop, a purple cup of large cappuccino and my purple bike waiting outside for me whenever I am ready to head back home! Yes, my little bike is my new love and it is a different feeling to see this beautiful city from a wheel of two! If you haven't noticed yet, I have started to Vblog (video blog) and here is a link to my YouTube channel – https://www.youtube.com/channel/UCgljdyUR84OcaxcafKu5MOw You will find my first video about Hayward Japanese garden and I am going to upload a video about my recent road trip to Seattle from San Francisco! Excited!
I have been quite off from the blog since past few weeks and if you follow me on Facebook and Instagram, you know that I was out on a 9 day road trip recently. While on this trip, I had decided to take things slow and easy so I hadn't spent much time writing as I was spending time enjoying my vacation!
San Francisco to Seattle Road Trip – Stop #1 at the City of Ten Thousand Buddha's (Must Visit)
I still remember the view of golden gate bridge which was very foggy as we drove from it towards Ukiah to reach our first destination called City of Ten Thousand Buddhas. The moment I came to know about this place, I was all thrilled to be here and the city did not disappoint me at all! Yes, it was a small city that had many houses, a school, temple for meditation and my favorite THE MOST AMAZING VEGAN RESTAURANT! lol I am literally shouting that out because this was the most delicious vegan food I have eaten so far. Trust me, neither the city nor the restaurant would disappoint you if you are here. I gulped the most amazing chao mein, steamed dumplings and roasted eggplants down my throat in minutes!
Another amazing thing about city of ten thousand Buddhas was that there were peacocks happily dancing all around. There were over a 100 peacocks that we found around and they were not shy of people at all. Also, there were visitors shops from where you could buy candles, incense stick, some religious books, Buddha statues and much more. Also, the temple out there was so peaceful and apt for meditation.
Day #1; Stop #2 Mendocino coast –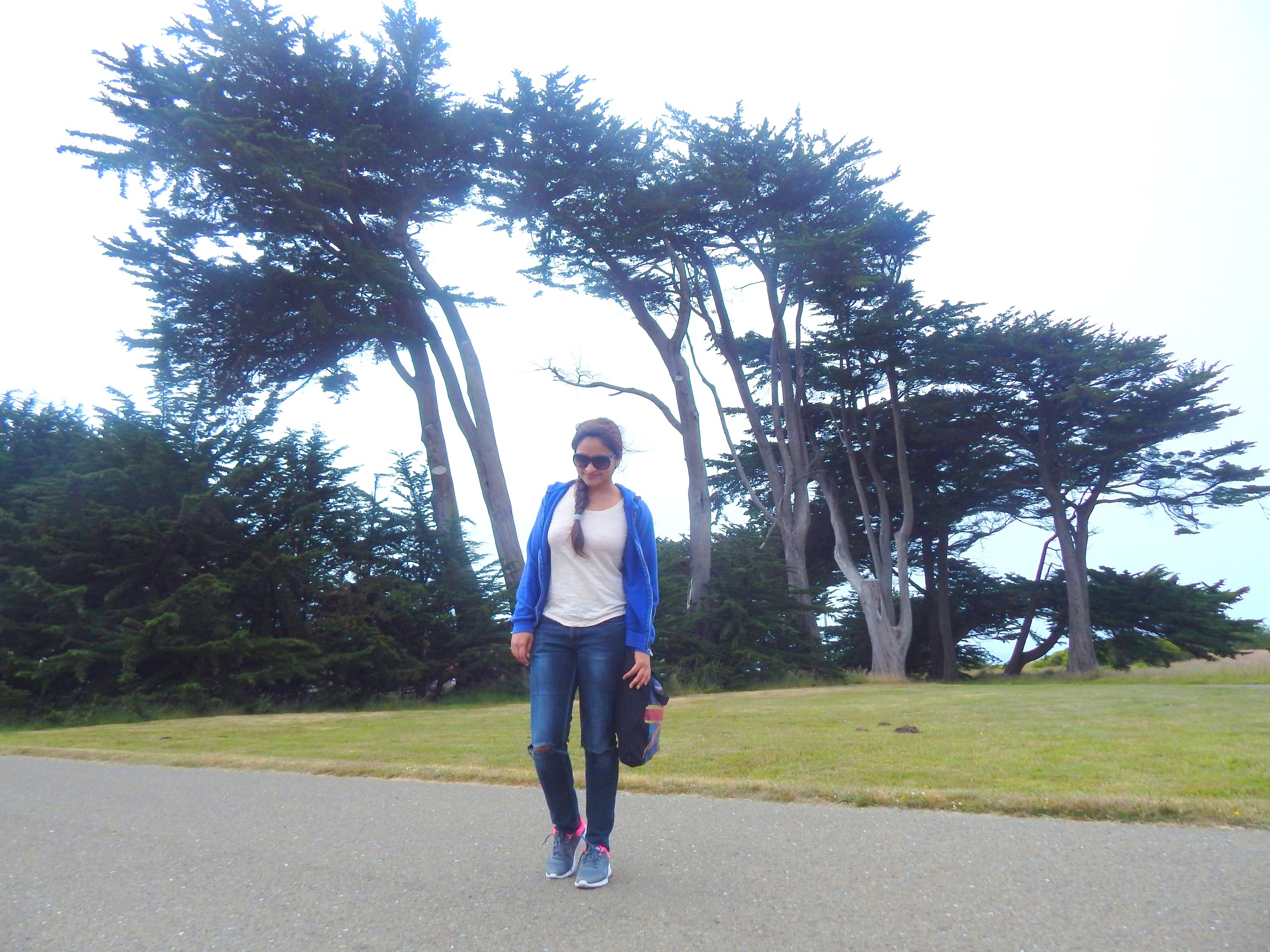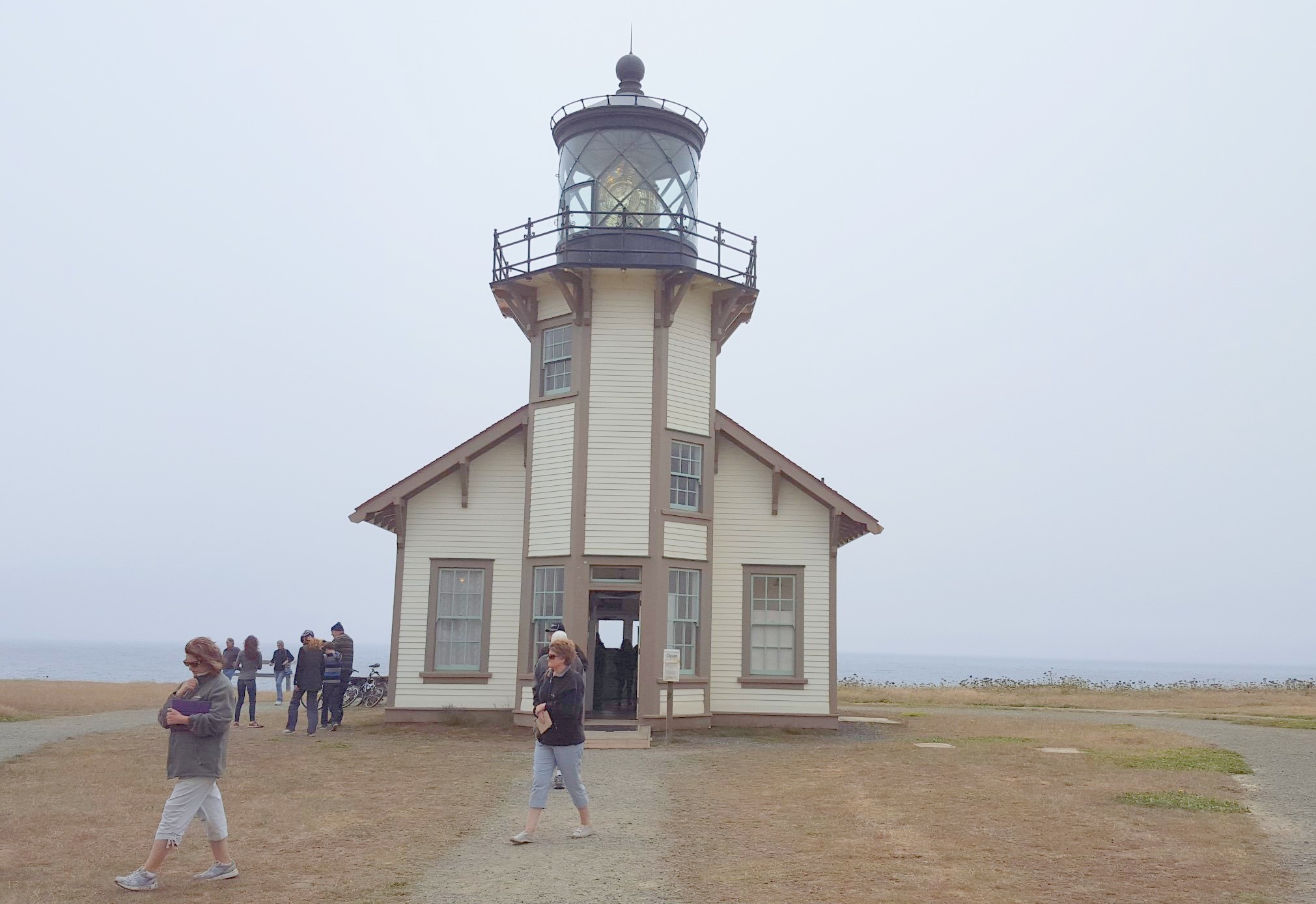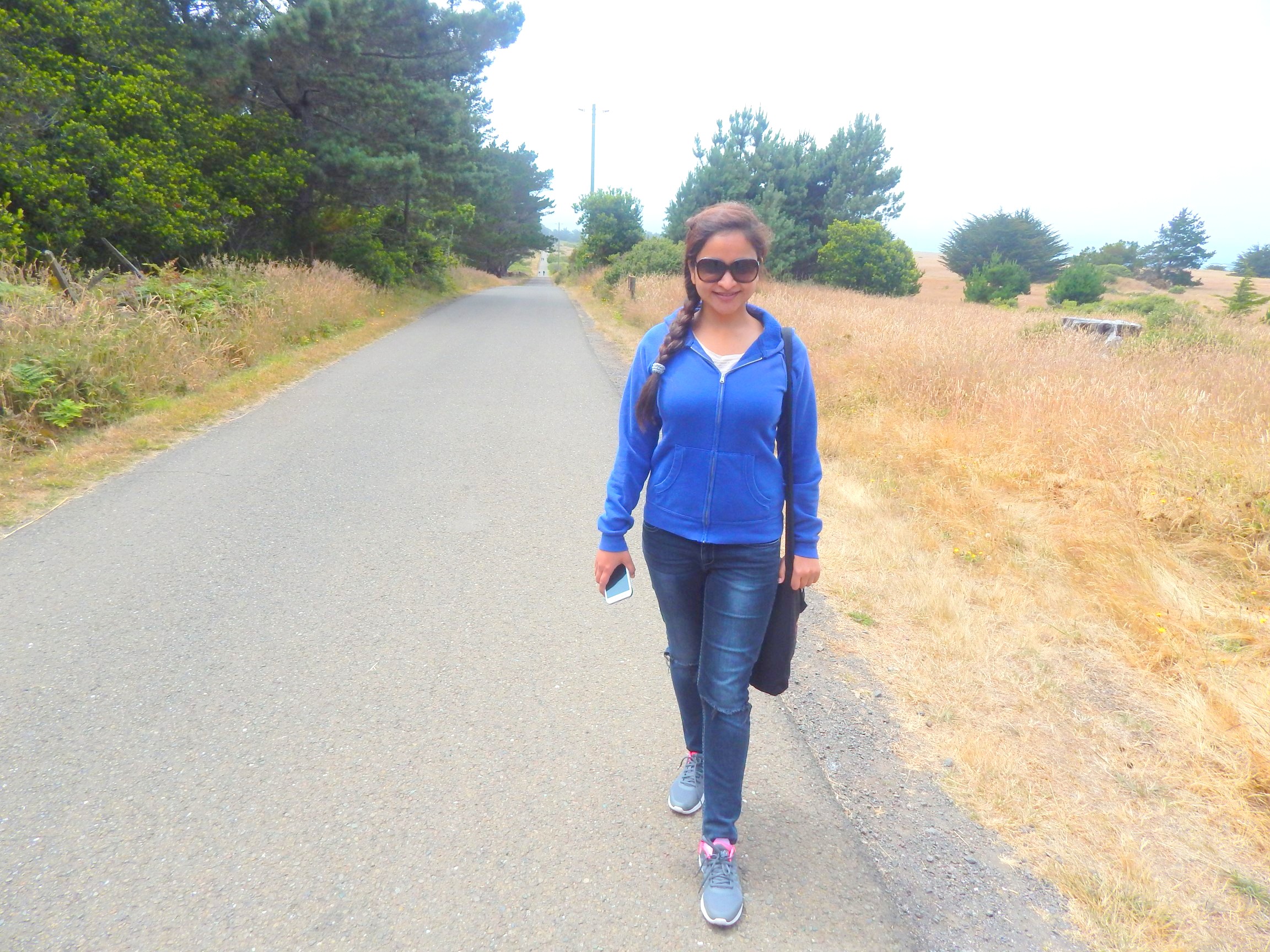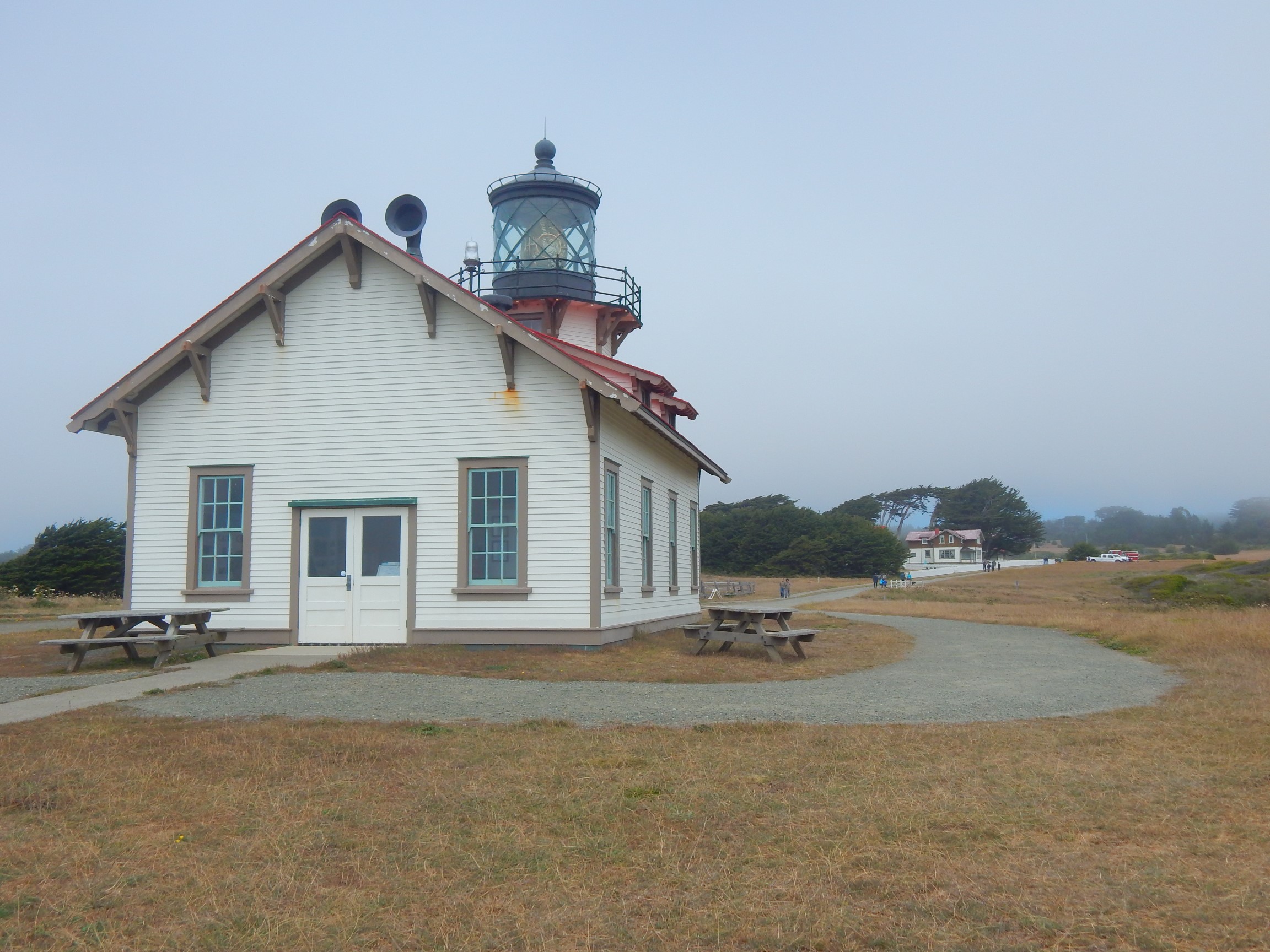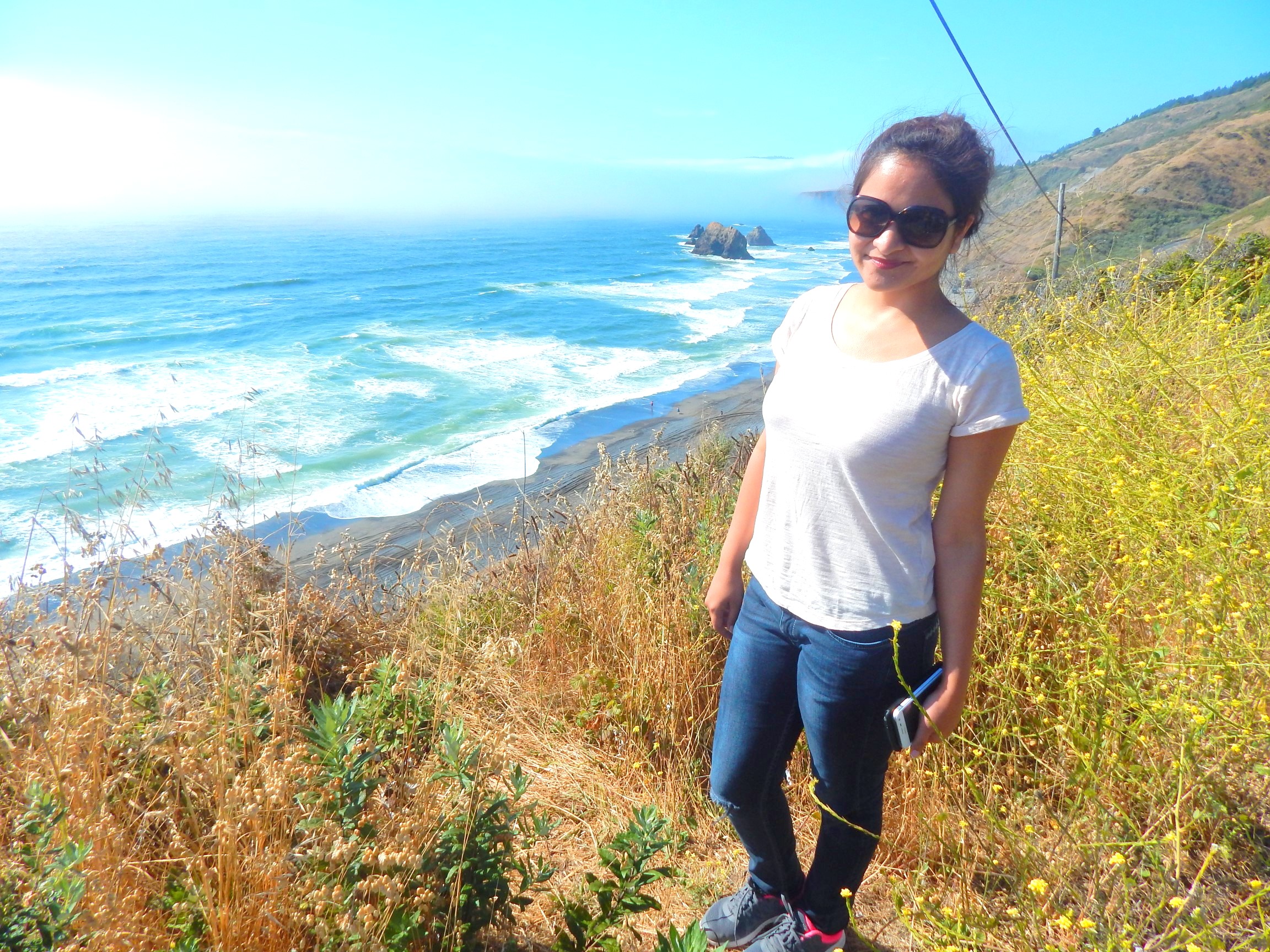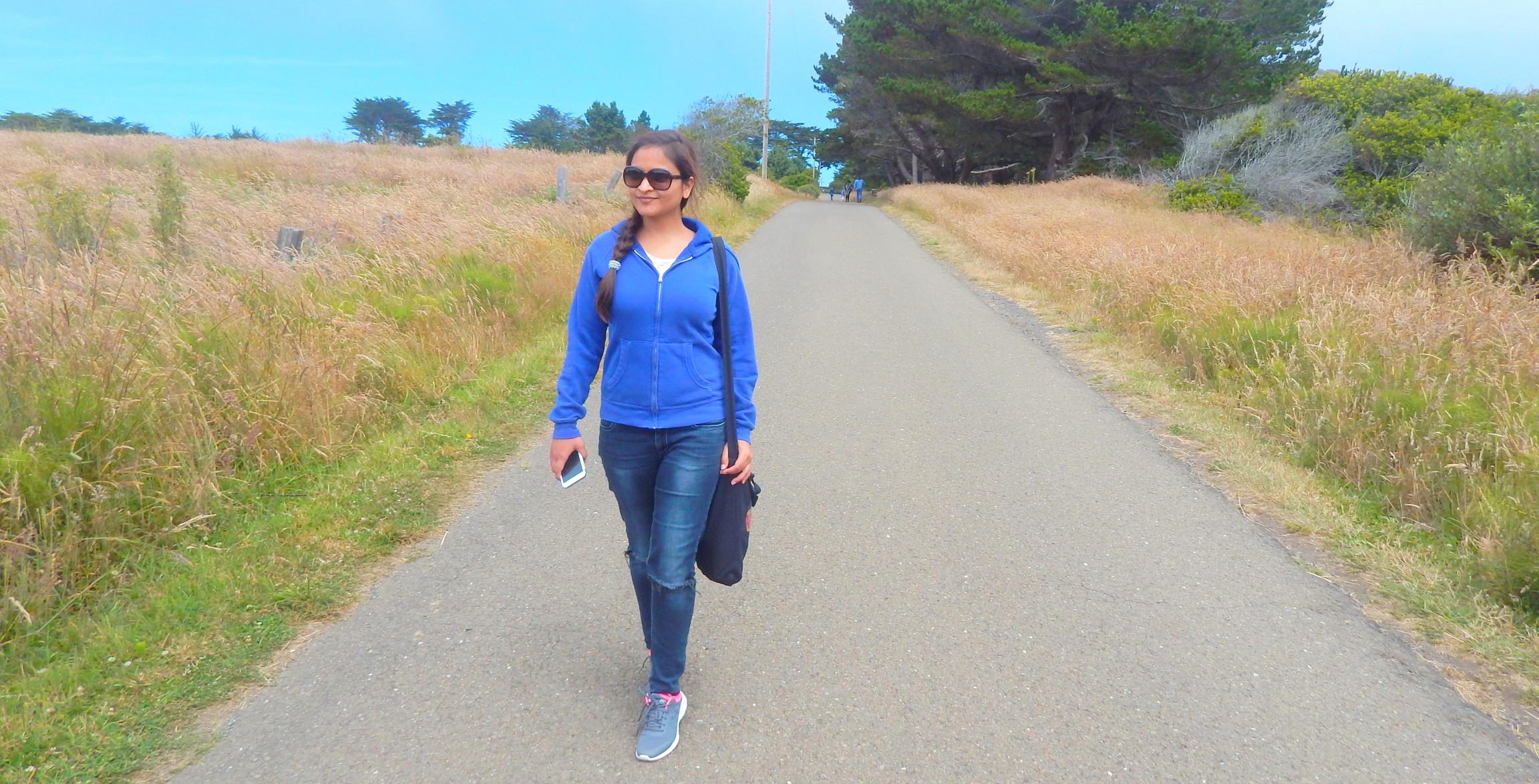 After spending couple of hours at the city of Ten Thousand Buddha's (I could totally spend a day here but we were on a road trip) we were headed to Mendocino coast a place famous for camping in California.
If you have heard of Mendocino lighthouse before, you know why we decided to stop here. We had to park our vehicle outside because there is no parking in front of the light house but, I don't regret that all! We hiked (or rather walked) about half a mile to reach the lighthouse and the walk was so gorgeous in between of green bushes on a two way road. I felt like a free bird with no internet connectivity, no stress or pressure of any kind as if I am far away from anything that creates negativity. Chatting about several fun things with my husband, we reached this beautiful lighthouse and noticed that in every few second, it glows beautifully and bright with the reflection of sun light. Also, I noticed some beautiful vacation houses close enough to the light house and wished I could stay there <3
Day#1; Stop #3 Glass Beach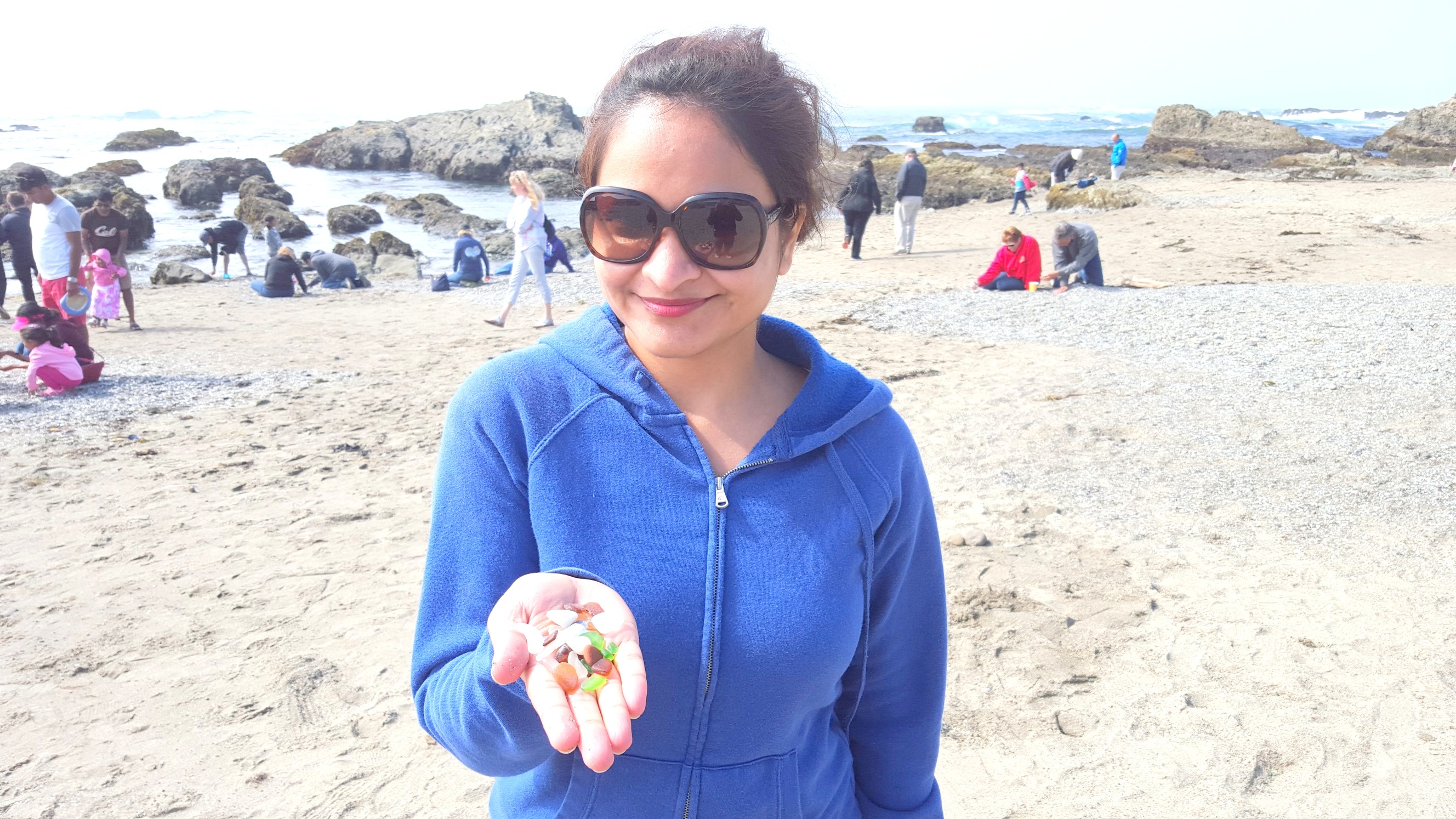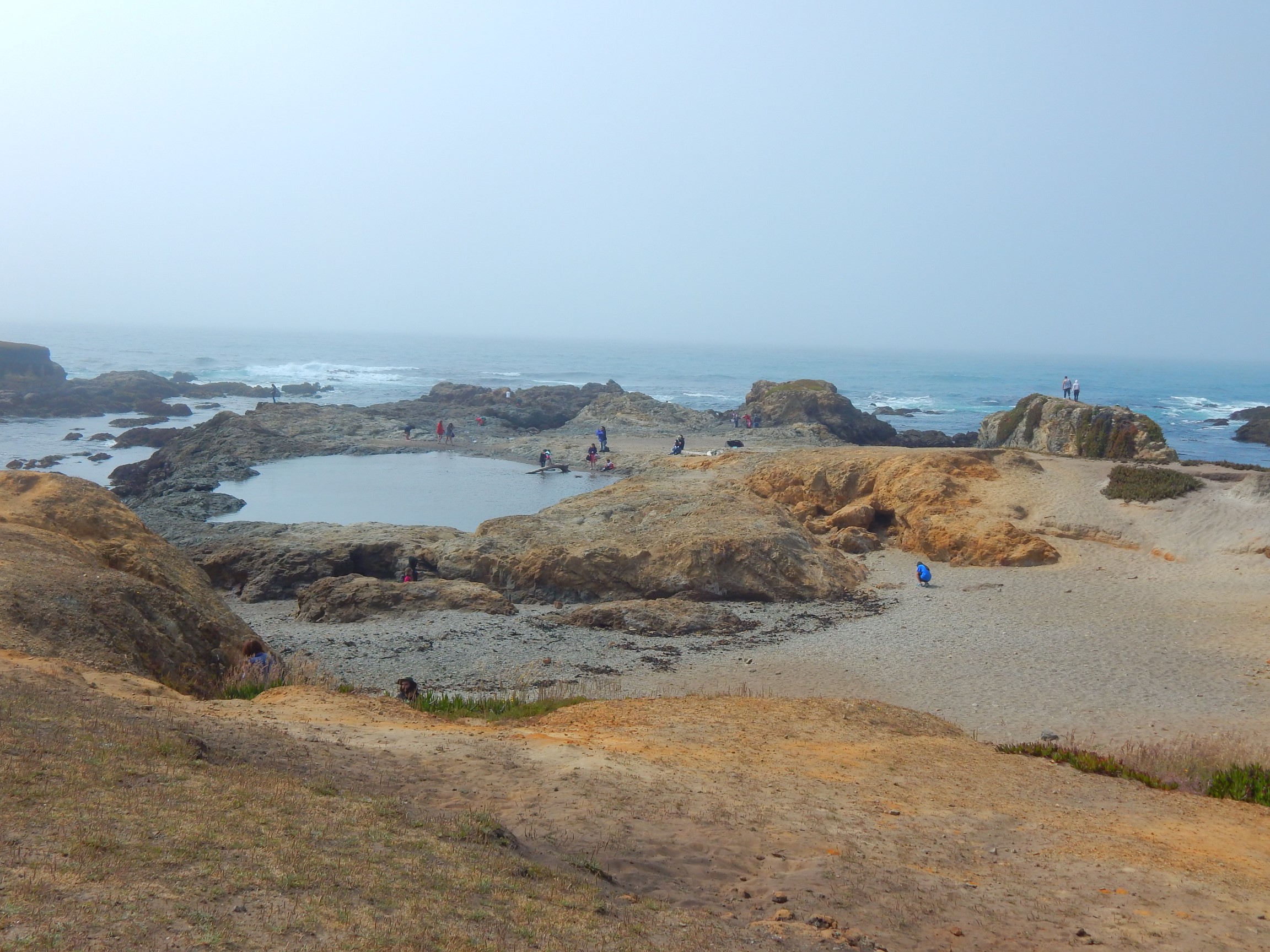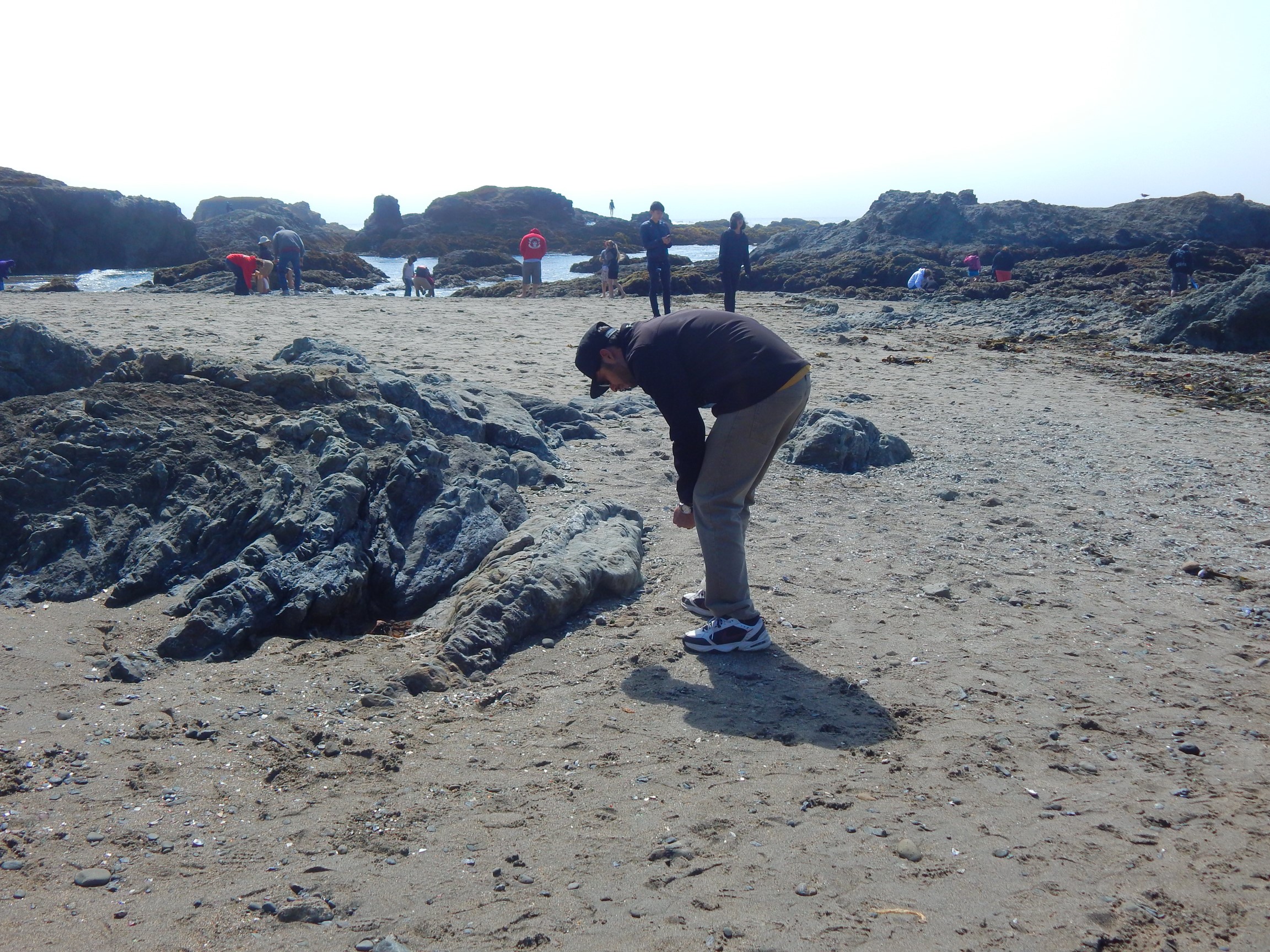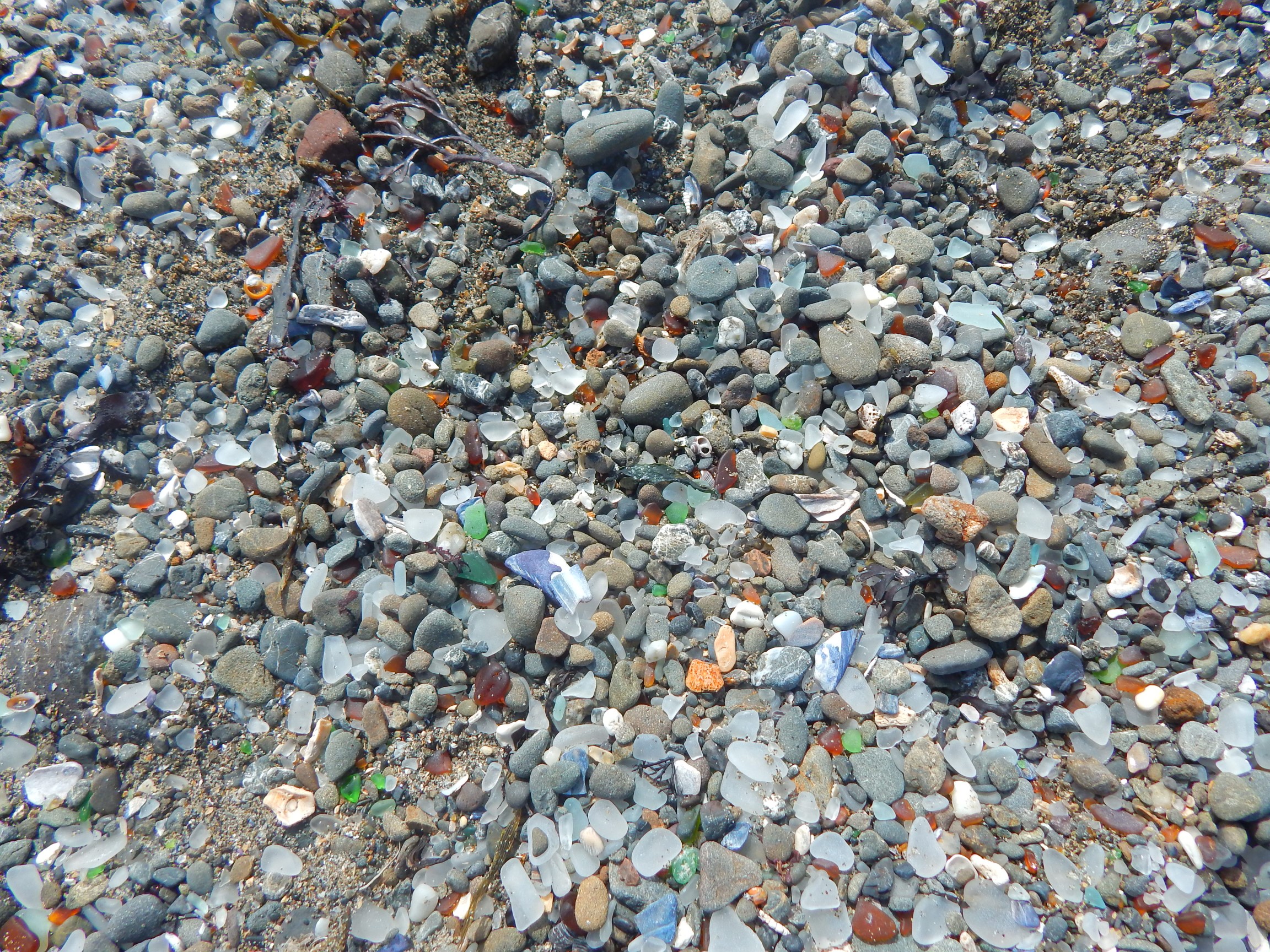 This another must visit stop. The beach is famous for colorful glass like pebbles lying on the beach. We spent about an hour here looking for stones. Most of the colorful ones were already taken but I found many white and green ones! I am using them at home as a memory and for decoration 😀
Day #1; Stop #4 Arcata – Spending the night here!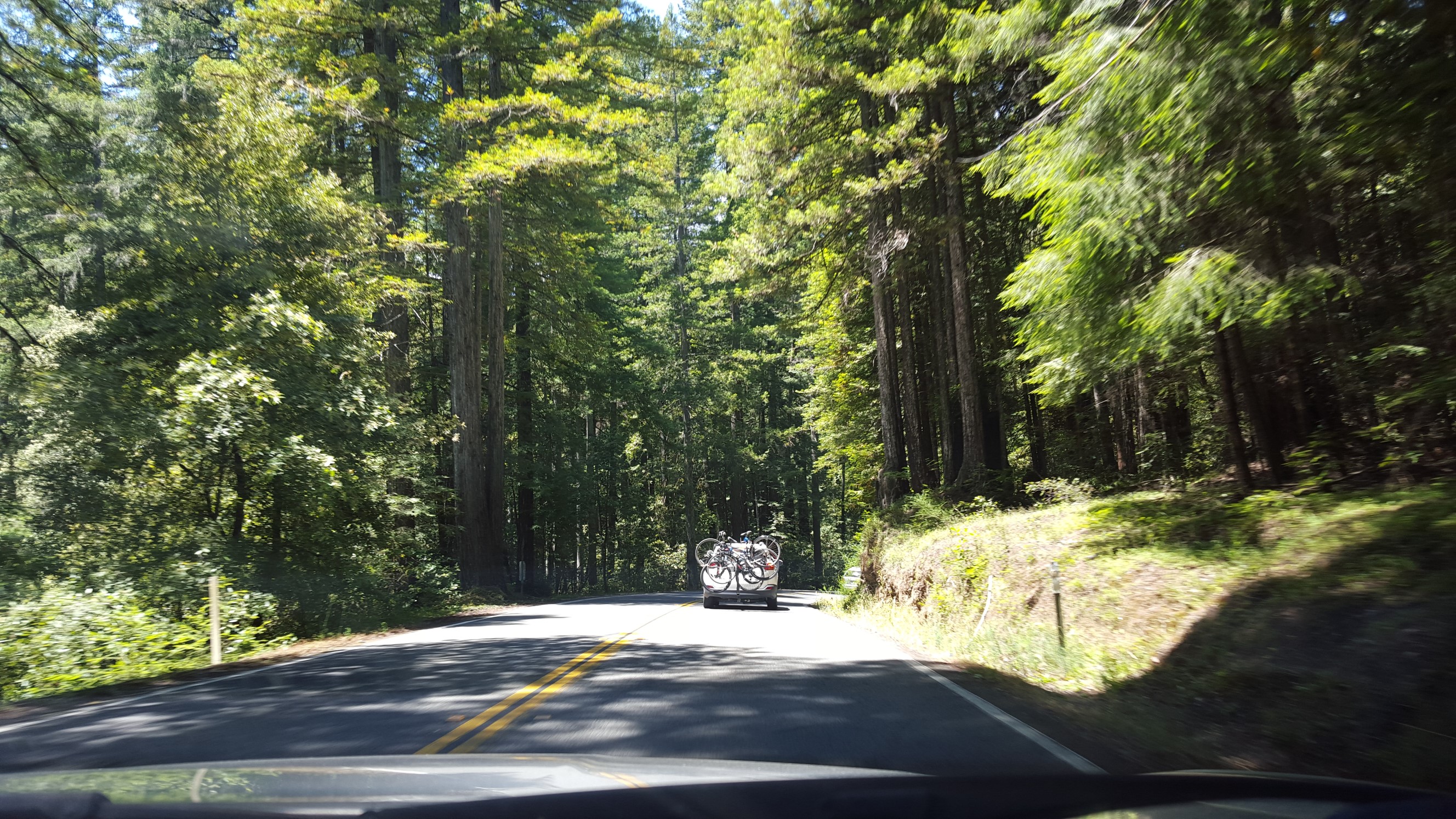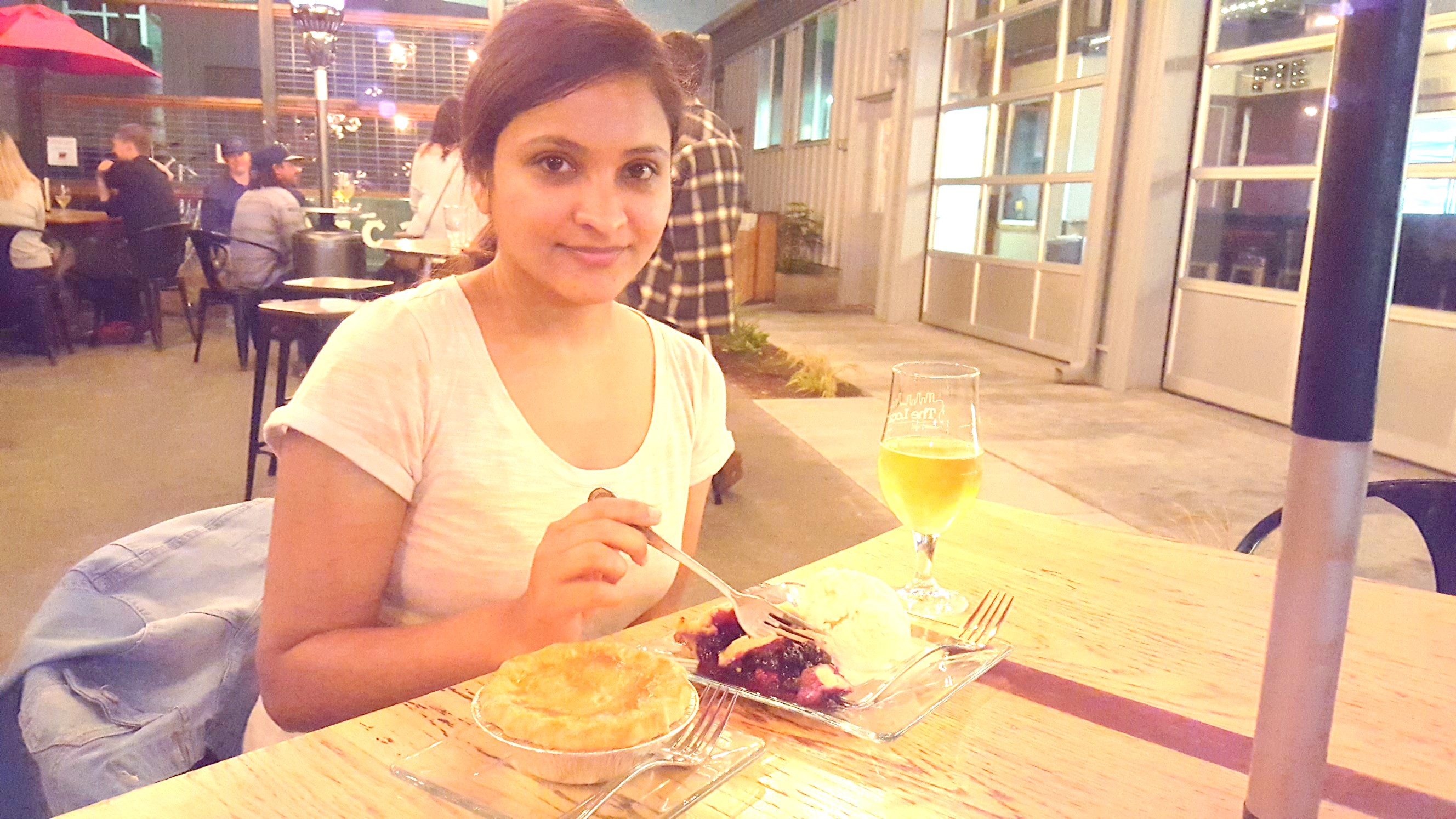 It was night time and almost our bed time and we had been driving all day long consuming the positivity of gorgeous places that nature had created. To spend the night, we Airbnb'd a house in a small but beautiful city of California called Arcata. Honestly, I din't know there is a city called Arcata in California until we started to plan our road trip and that is why I am so glad we took this road trip. This was a gorgeous little city with plenty of lively restaurant and pubs around. Following our host's recommendations, we tried a place famous for pot pie and ciders and THAT was something which made our night as the Pot Pie (both savory and sweet) and cider bother were satisfying flavors to our mouths.
Knowing that I wrote over 800 characters and that I am missing my bike already (can't wait to bike around the city right now!) I am going to end the blog about our first day of road trip here so stay tuned for day 2 details and don't forget to check out my little YouTube Channel (Link HERE).
Love,
Pratibha
Leave a Comment Here
comments