Things to do in Seattle – Top picks by me!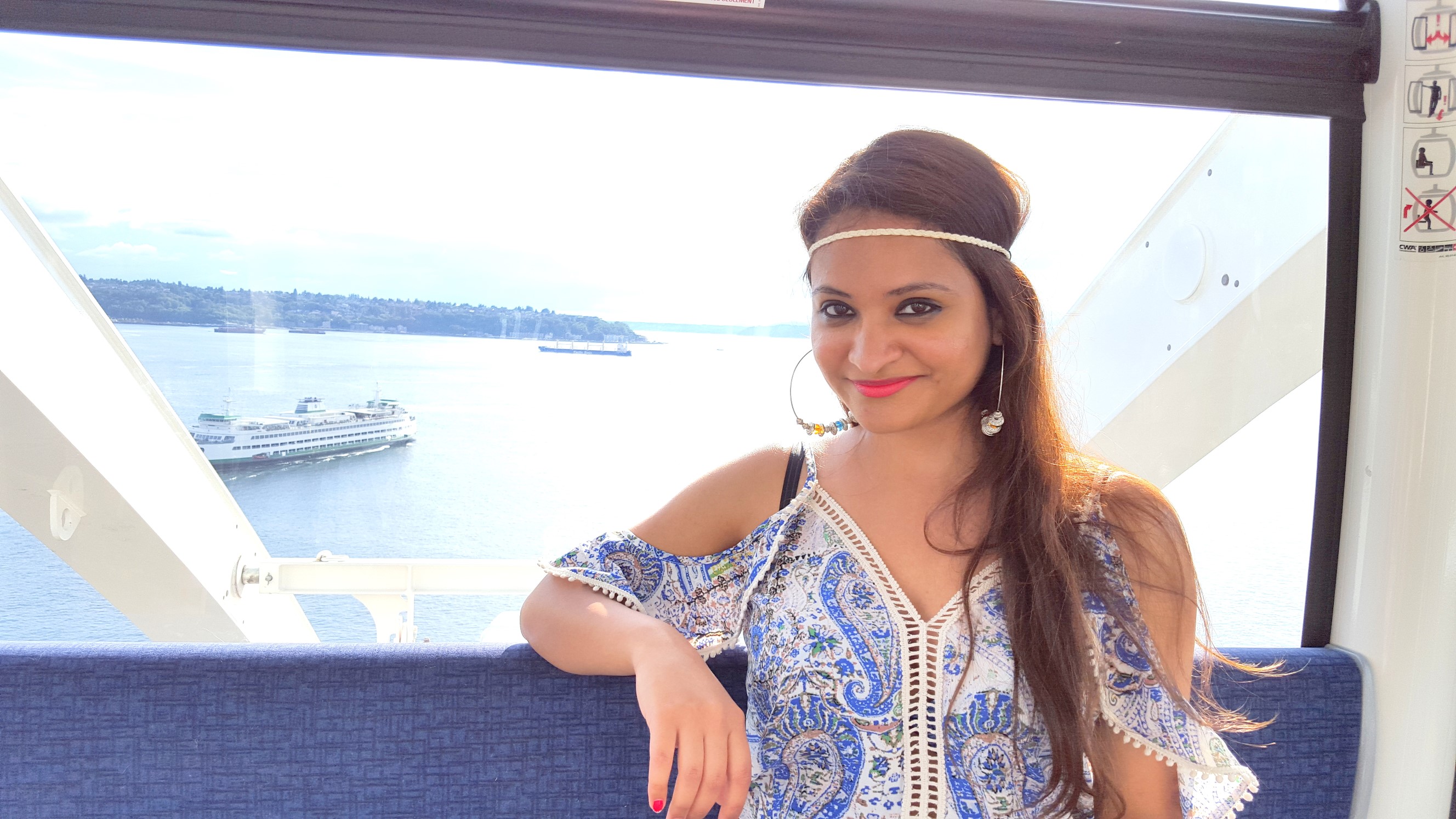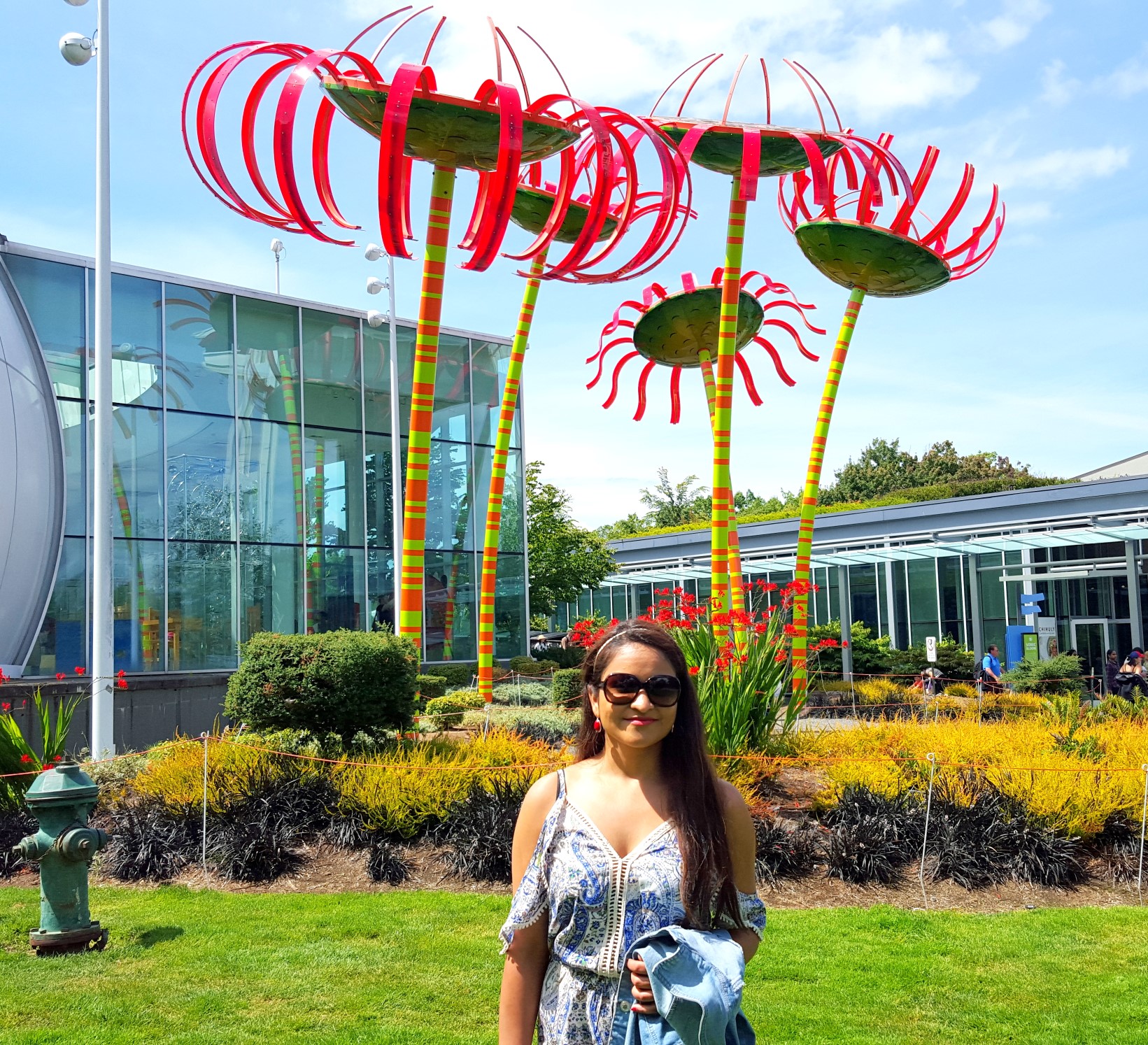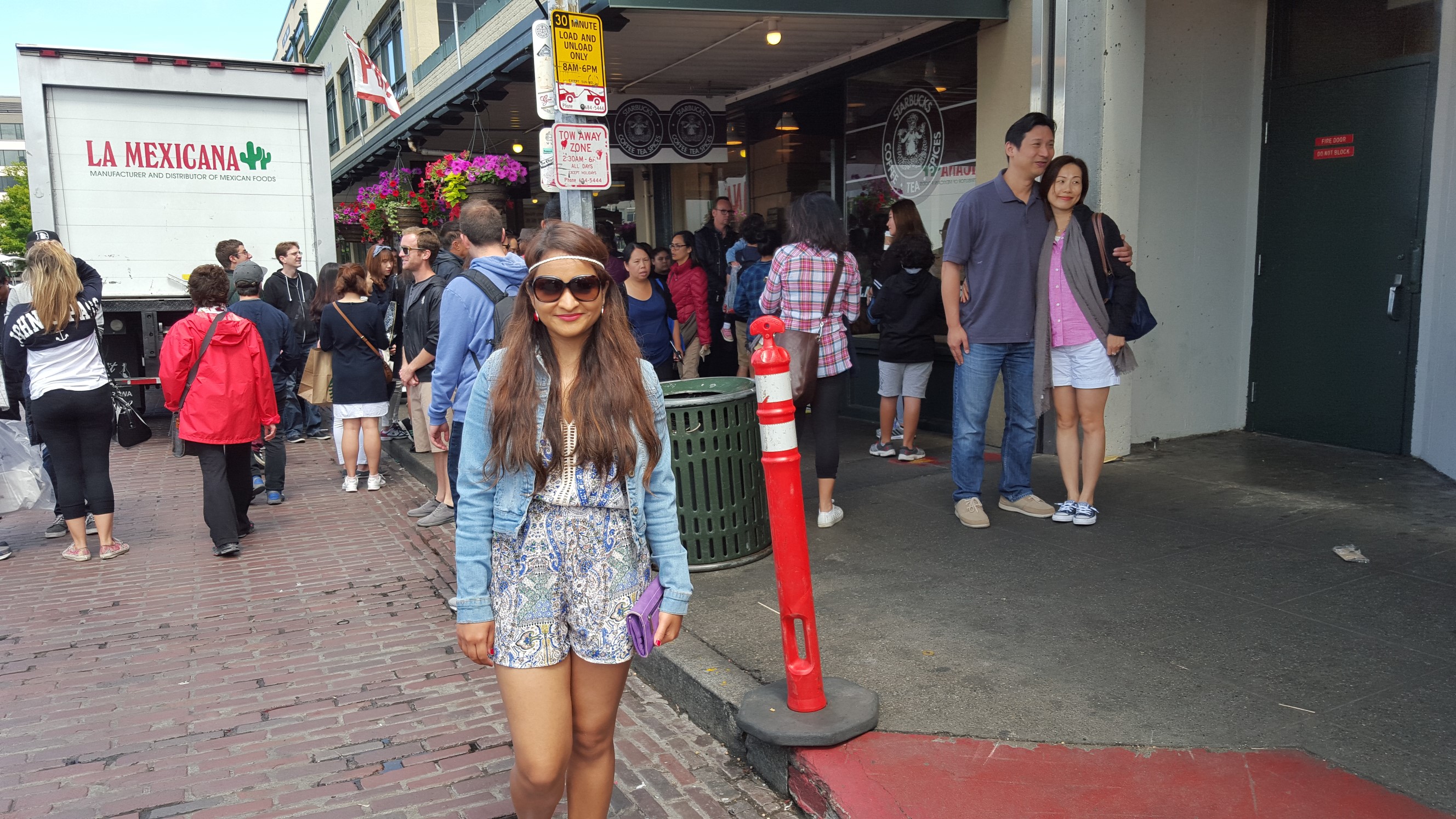 Today is President's day in the US. I have a day off, and it's raining outside. So, I am on a writing binge today! I just finished blogging about Hayward Japanese Garden and now I am going back to Seattle memory lane for my next blog (although I might not publish this today, one blog in a day!).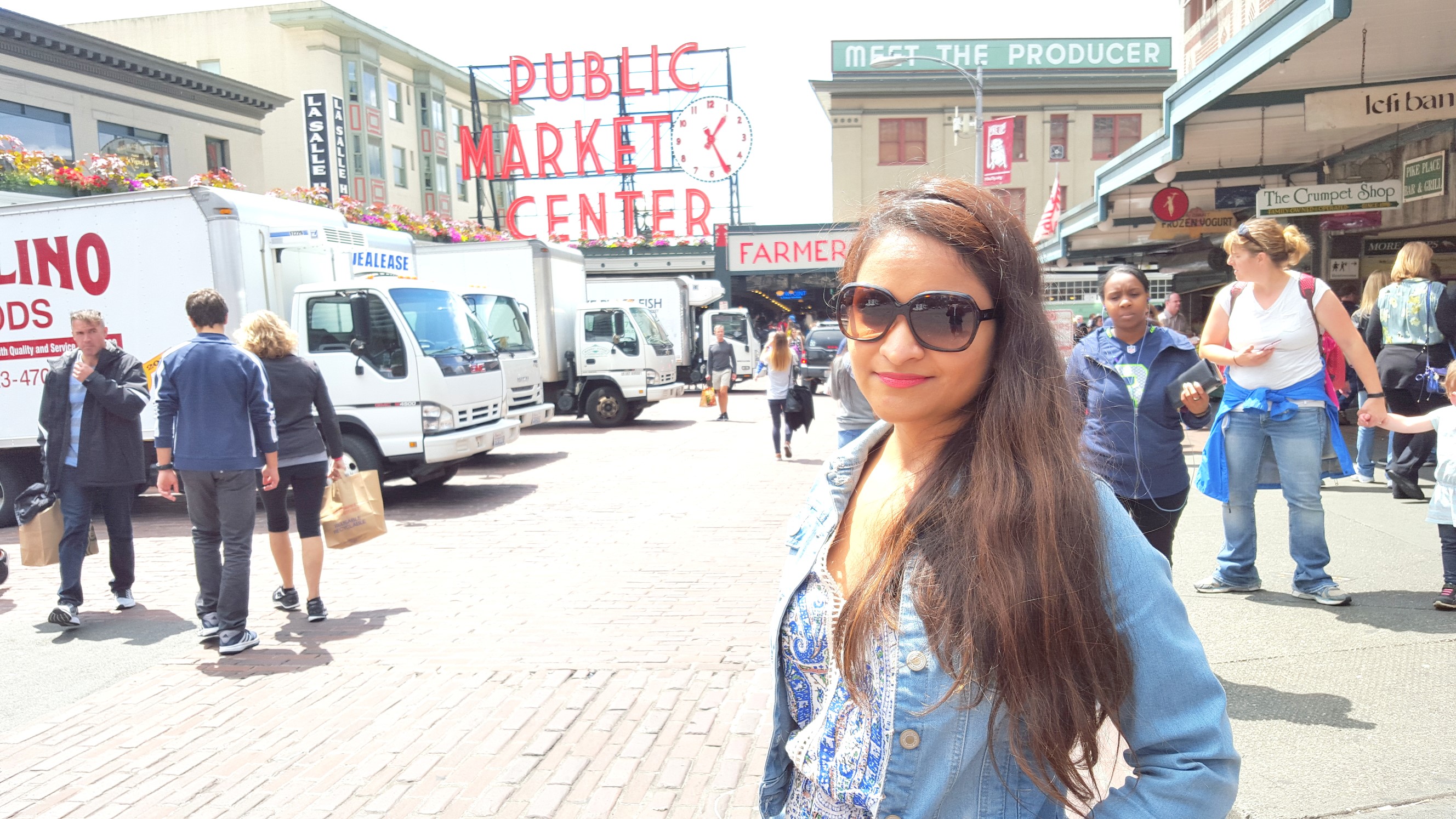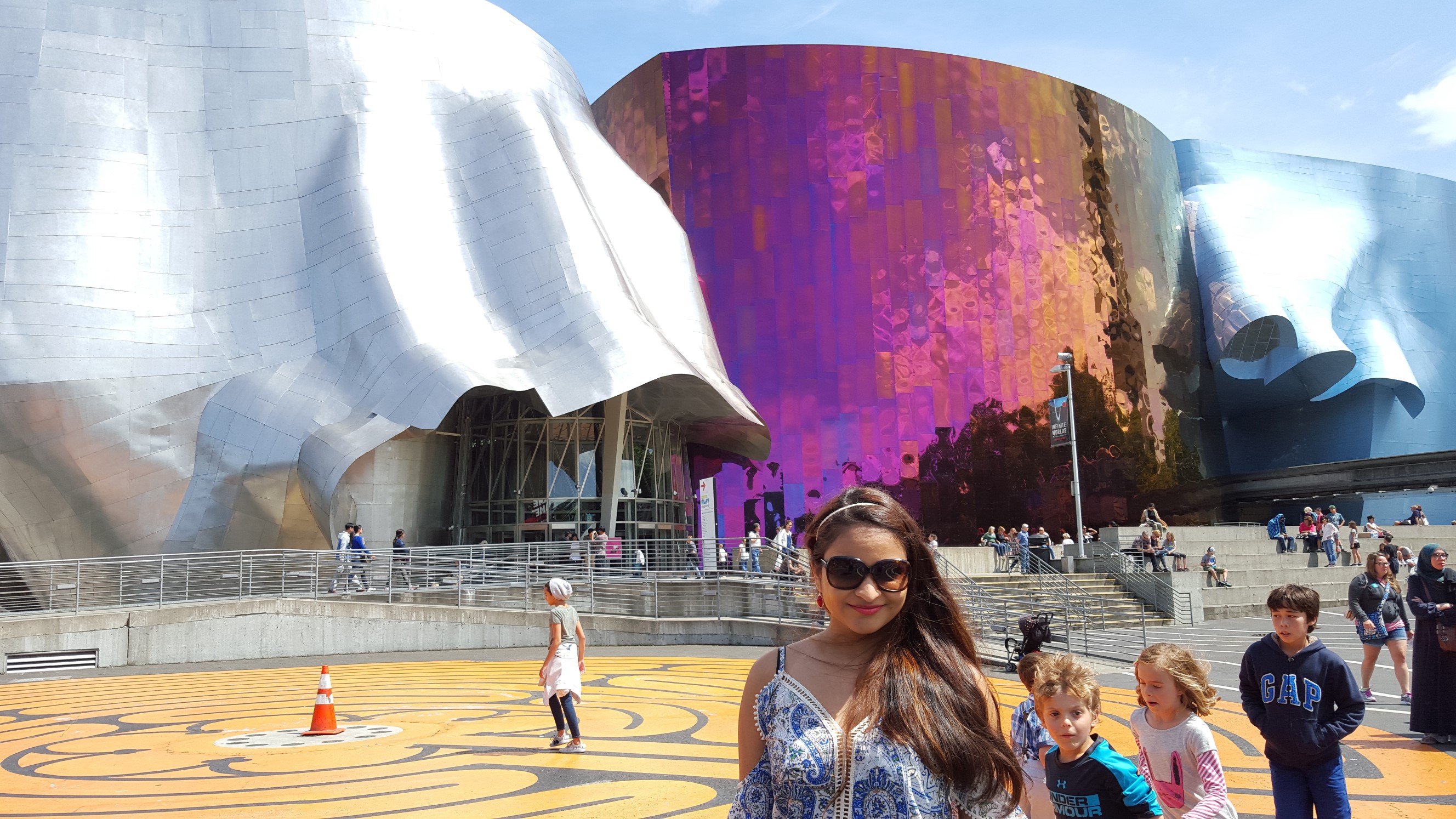 2016 was a great year for us! I got the job that I love doing, and we took so many fun vacations in 2016. Last year, I posted a video of our San Francisco to Seattle road trip. Today, I am writing about the day I spent in Seattle city!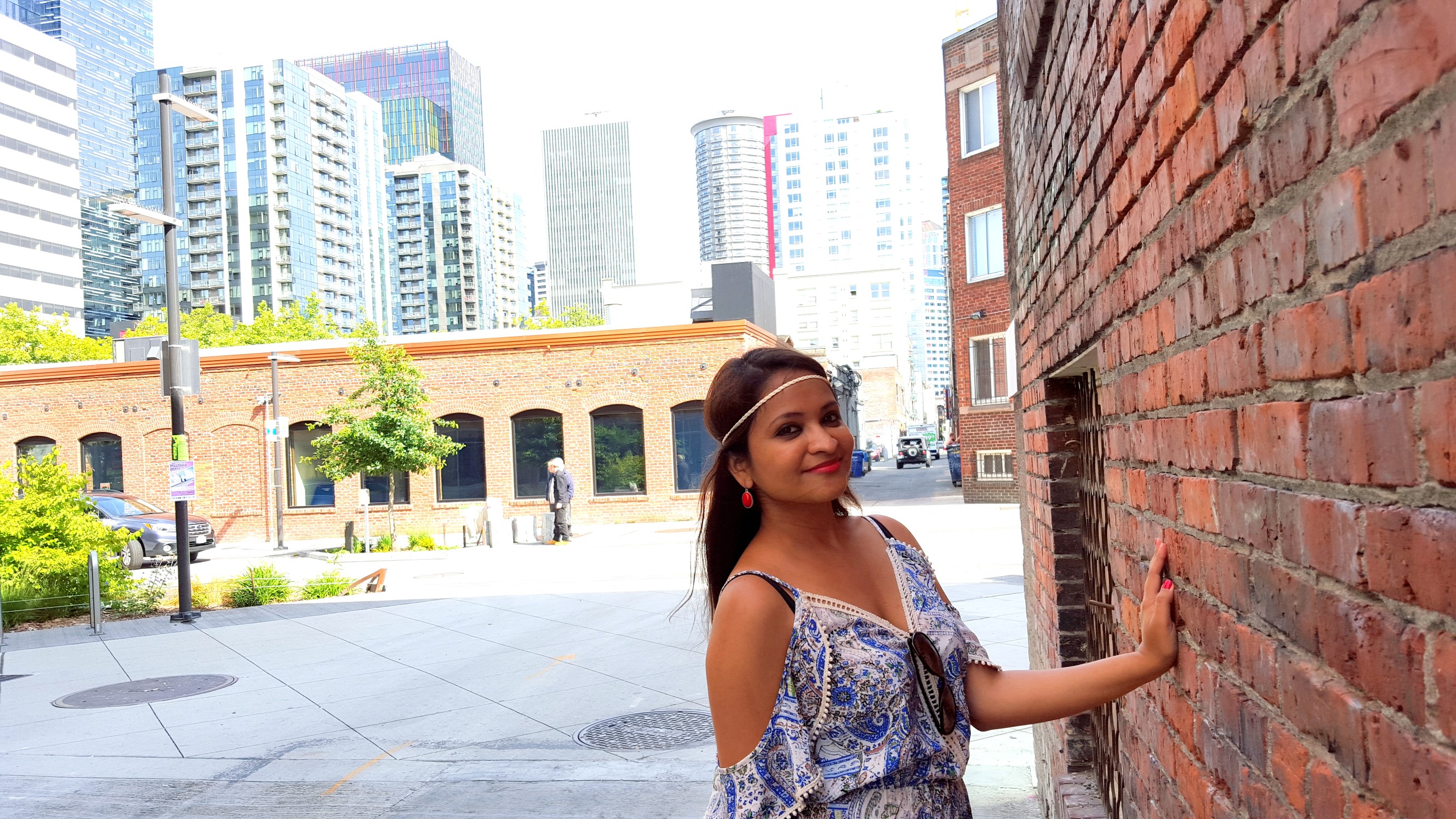 Seattle – what's the first thing that comes to your mind when you hear this word? Let me guess, rains? big building?! You are correct. Seattle is mostly rainy. But, it's usually just drizzling here and not heavy showers. You could just wear a jacket and walk around. So, don't believe people if they say that Seattle is alway pouring and it's not fun to be there. Because I found Seattle to be gorgeous and great fun!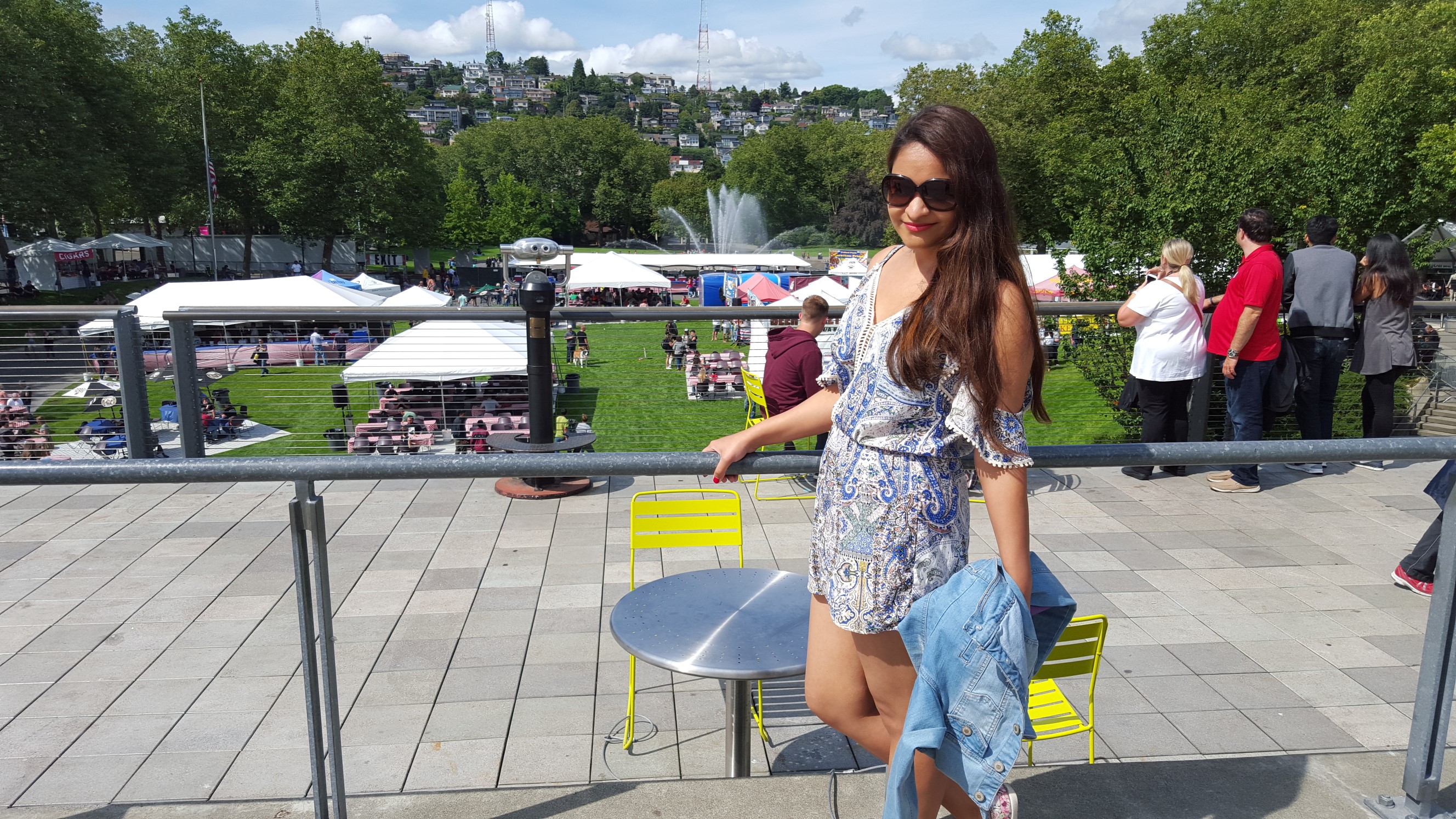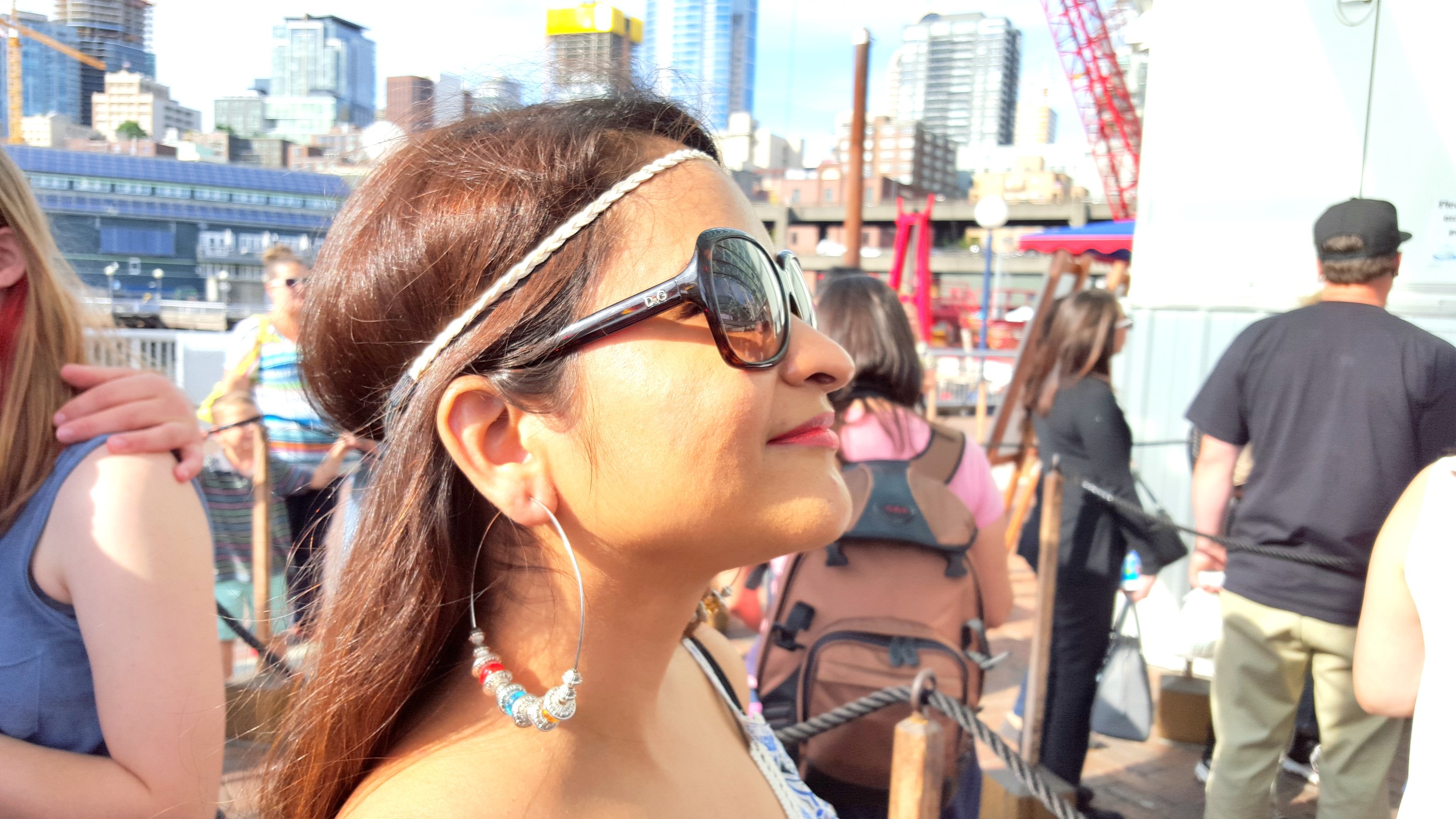 I live in San Francisco, and it's funny that the weather here right now is exactly like that of Seattle! Maybe that's why I chose to write about it! So, here are the top things I suggest to do while in Seattle:
Things to do in Seattle:
Space Needle: Do you want a 360-degree view of this gorgeous city? Space needle might be your best option! Although It might take an hour or more of a queue to get into the elevator, the view is really romantic. If you are on a short trip and don't want to wait in the queue, I suggest at least be here and take pictures with the Space Needle!
 Great Wheel Seattle: Located on pier 57, the great wheel is another way to get the city view (only it's cheaper!). If you are like me and you love giant wheels, this is a must for you. Best thing – the queue to get to the giant wheel is not bad at all! This is another super romantic way of spending time with the one you love! Or have a fun time with your family members. With the mesmerizing view, I assure that you won't regret getting on this wheel!
Pike's Place Market: This is another MUST place to visit in Seattle. Whether you are looking to shop some flowers/fruits/accessories (the list is endless) or want to buy coffee from the first Starbucks cafe, you want to be here! While doing touristy things, I try to avoid anything that has a long queue. So I didn't buy coffee from the very first Starbucks instead, I got a yummy Machiatto Hazelnut Latte from another place that had a smaller queue. But, I did visit the old Starbucks and took pictures there. I also bought a pair of beautiful Egyptian earring from Pikes Place. Just like any other touristy place, Pikes market is very crowded but definitely worth visiting!
Kerry Park: One thing you want in Seattle – more and more city views! All the beautiful buildings are what makes Seattle an attractive city. So, I would highly recommend visiting the Kerry Park in Seattle. You will get an amazing view of Seattle city and Space Needle from here. Have some warm coffee, chit chat with you friends/significant other while enjoying the pleasing view of Seattle.
Ethiopian food (for food lovers!): When it comes to food, Seattle has a variety of great food/restaurants. I highly recommend trying out Ethiopian food here. You will find plenty of restaurants that serve authentic Ethiopian lunch/dinner at a fairly low cost (San Francisco resident talking)! You will also get some great wines served with your food. So don't miss it! It's easy to find Ethiopian restaurants around in Seattle.
Rent a Bike: Seattle is one of the cities that has bike friendly roads. Also, it's easy to rent a bike in and around the downtown area. So you can bike around Pike's Place and the Great wheel or explore the downtown area biking.
Seattle Space Center: If I were living in Seattle or ever move to this city, I would visit Seattle's Space center at least once in a month (if not more)! It is a fun place for people of all ages. You can have a fun kids picnic here, hang out with your friends or have a fun outing with your love. There are plenty of food options – similar to but more than that in a shopping mall. You get a great view of Space Needle from here as well, plus you can visit the Seattle Space Museum!
Apart from this, there are many other places to check out in Seattle but, these were my top picks so I thought of sharing the list with you. Did I miss any place that's your favorite in Seattle? Comment below as I would love to know!
Love,
Prati
(Keep Scrolling for more pictures!)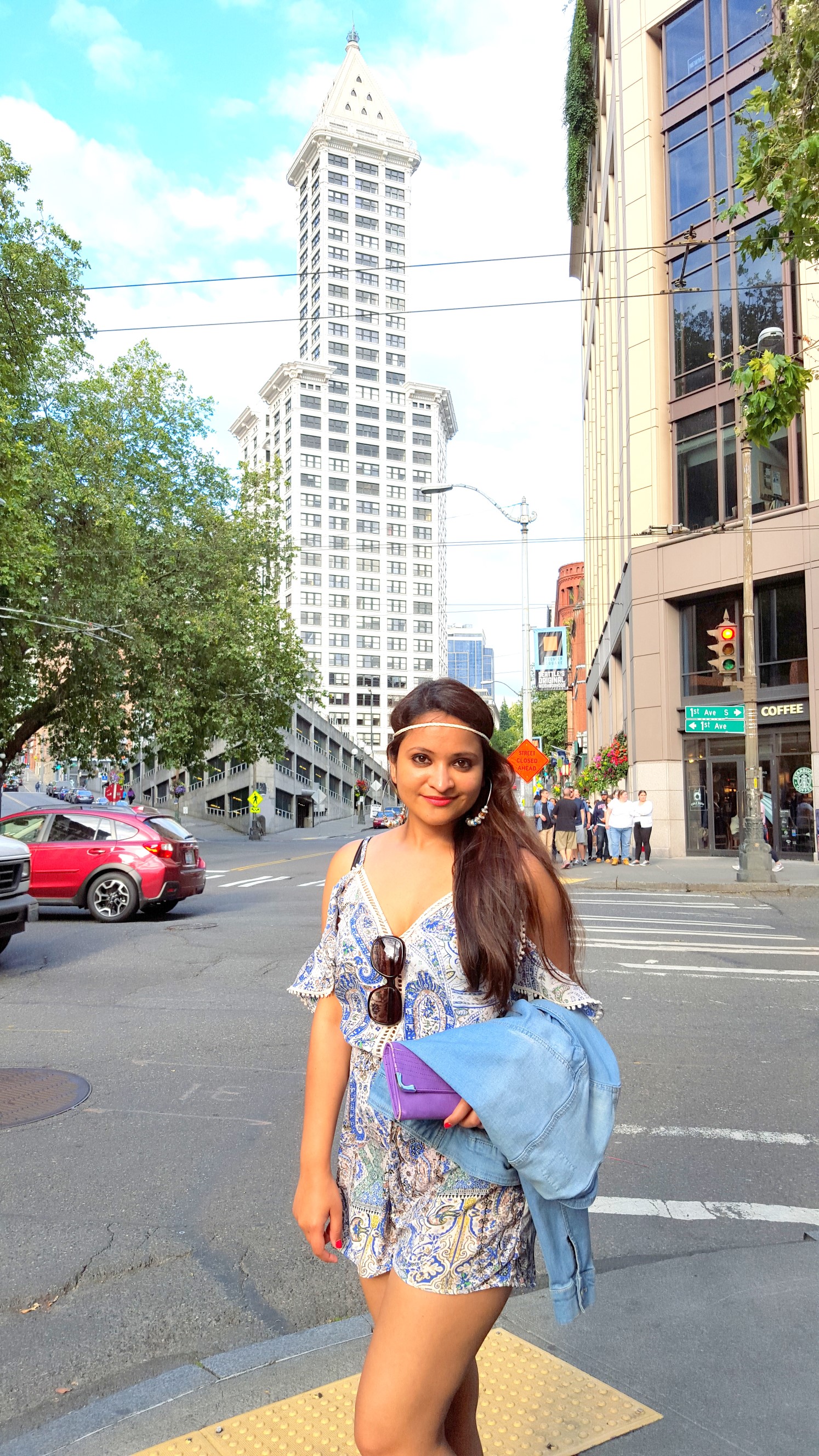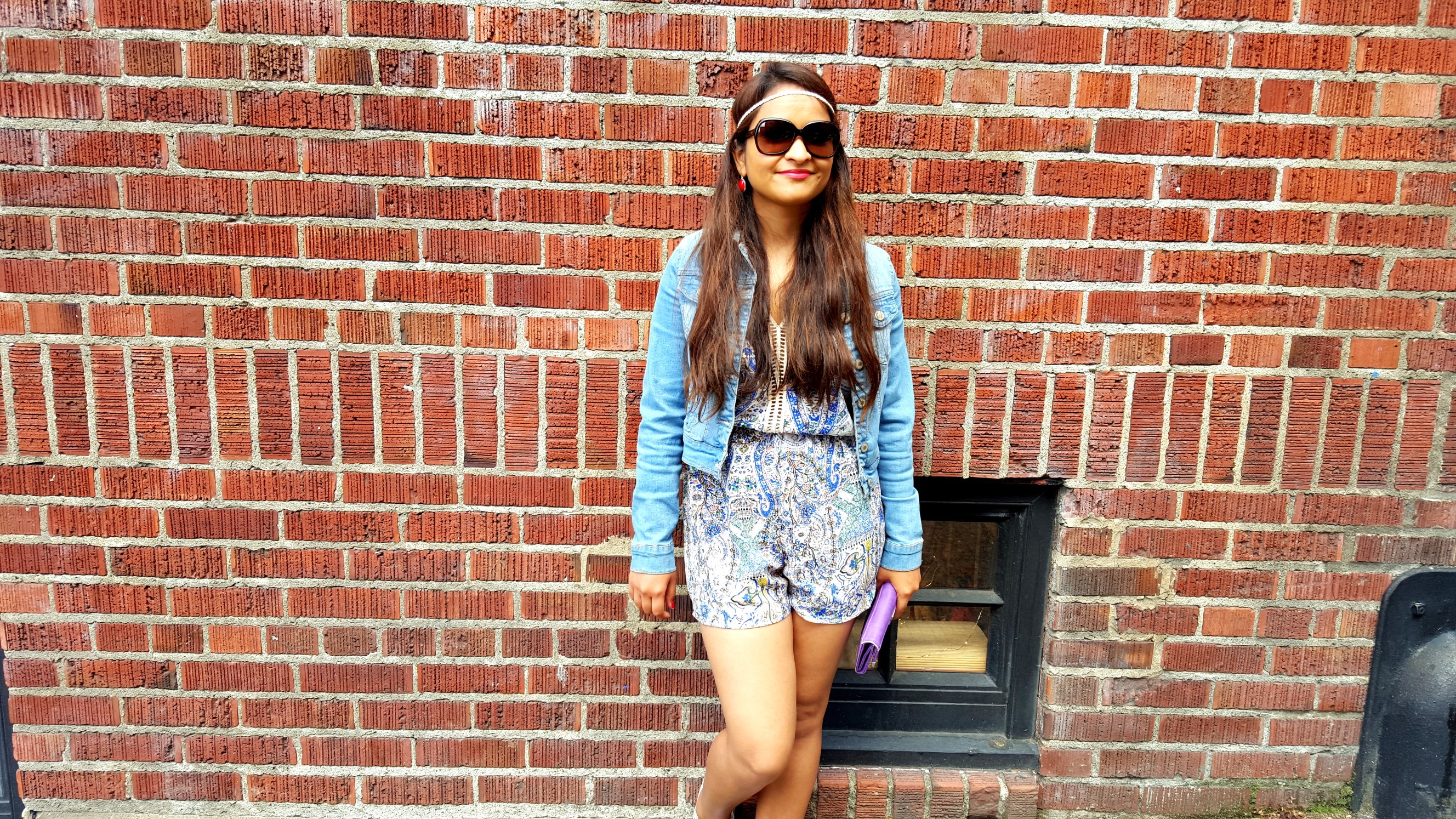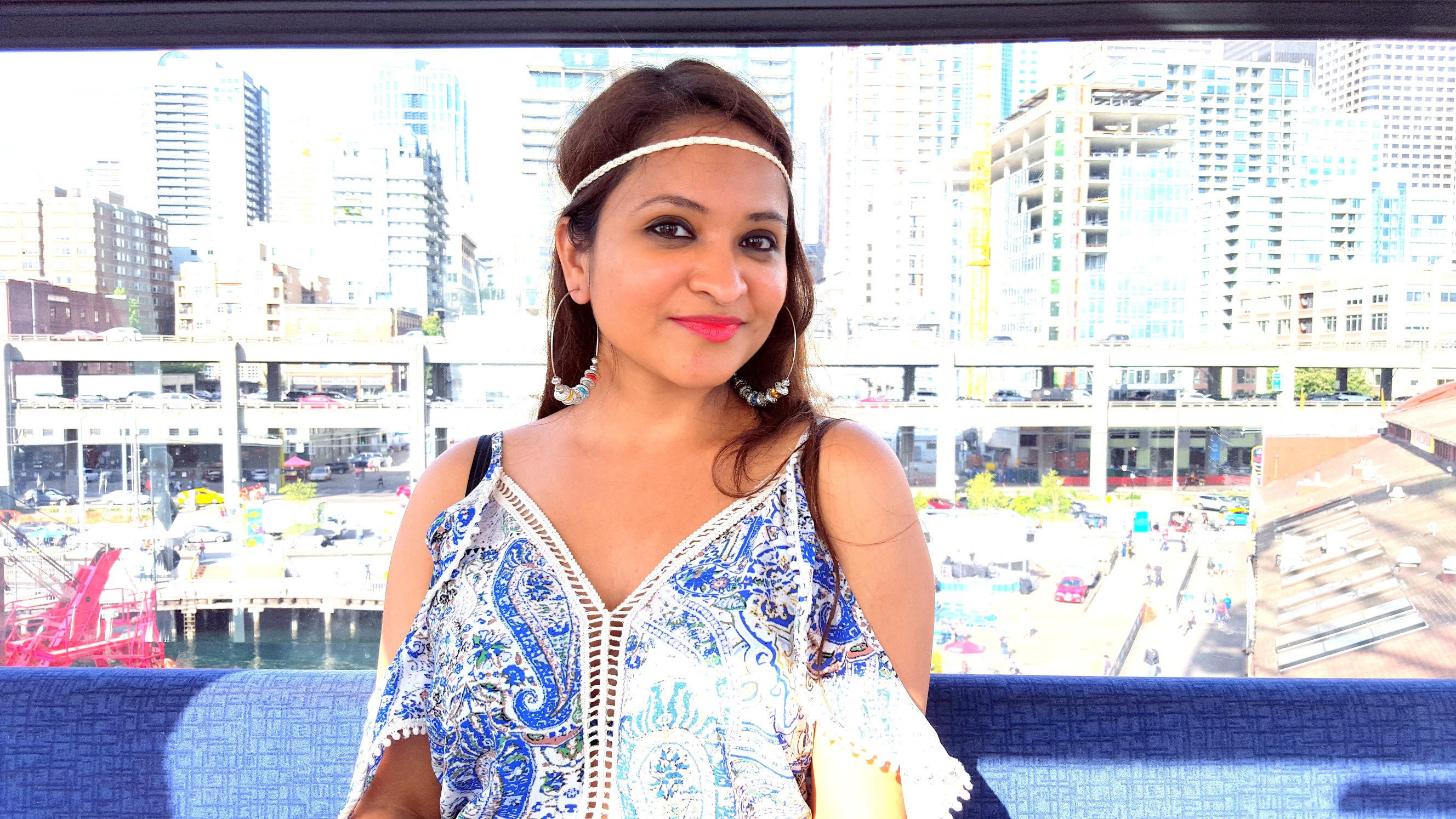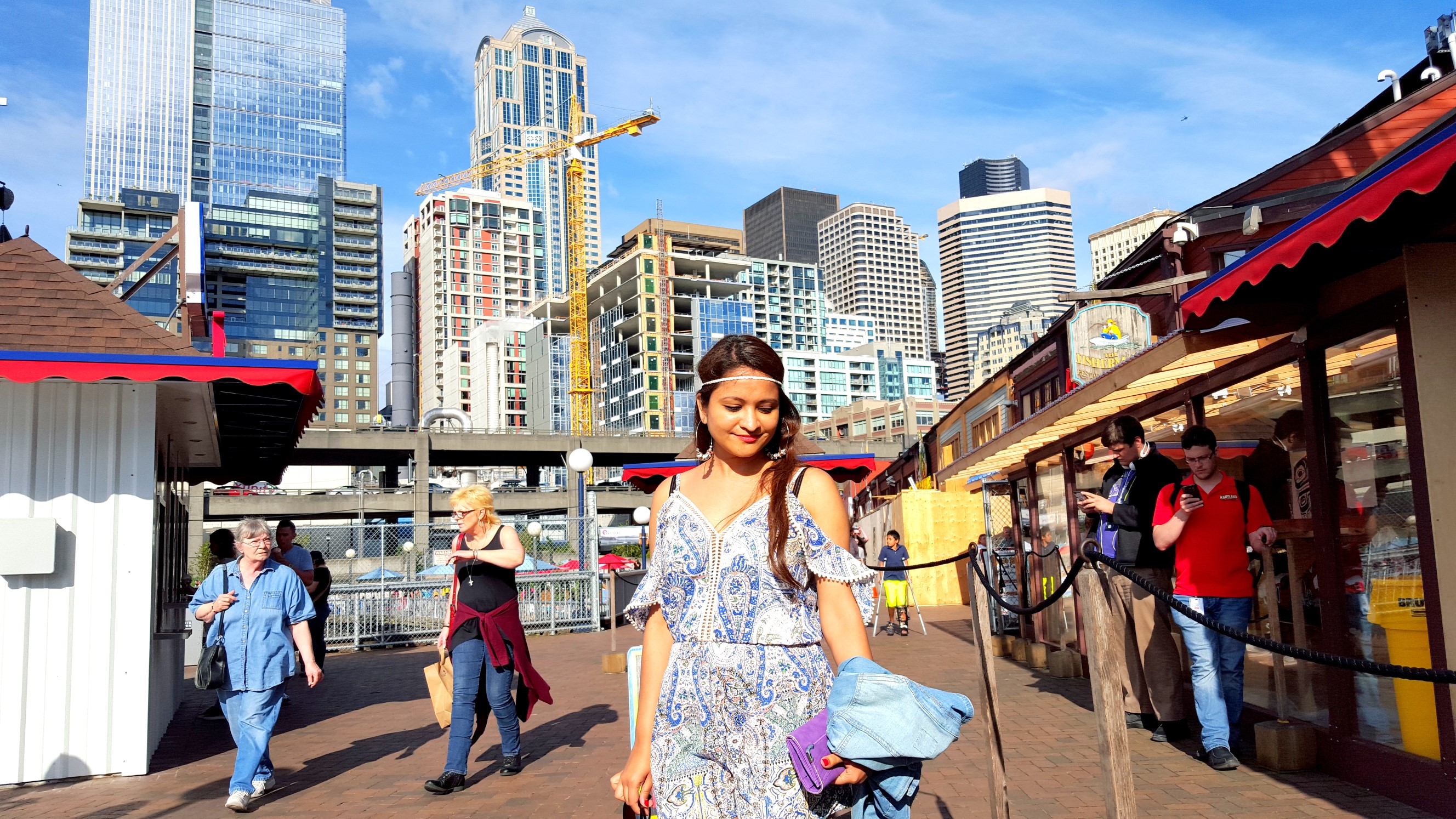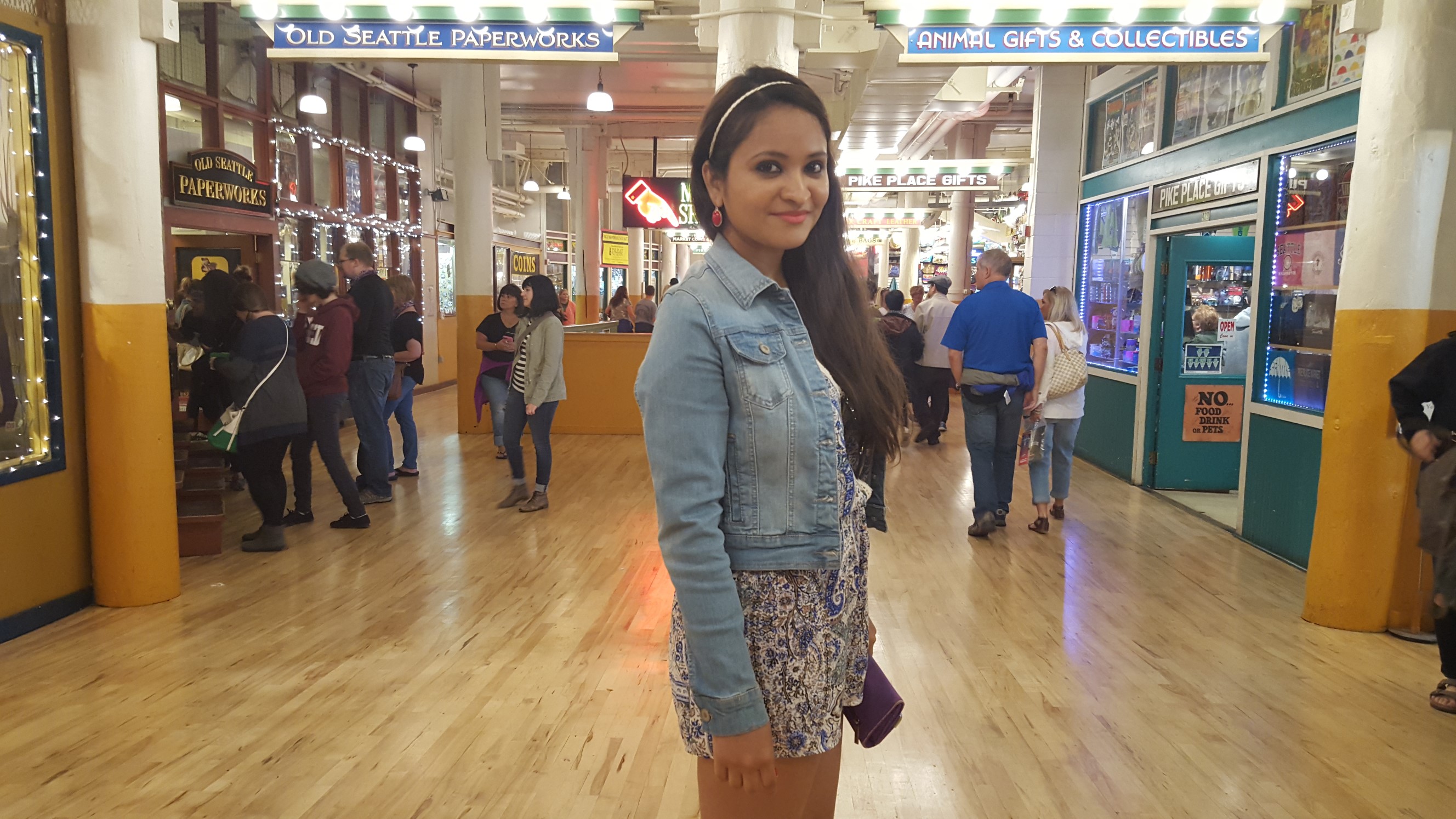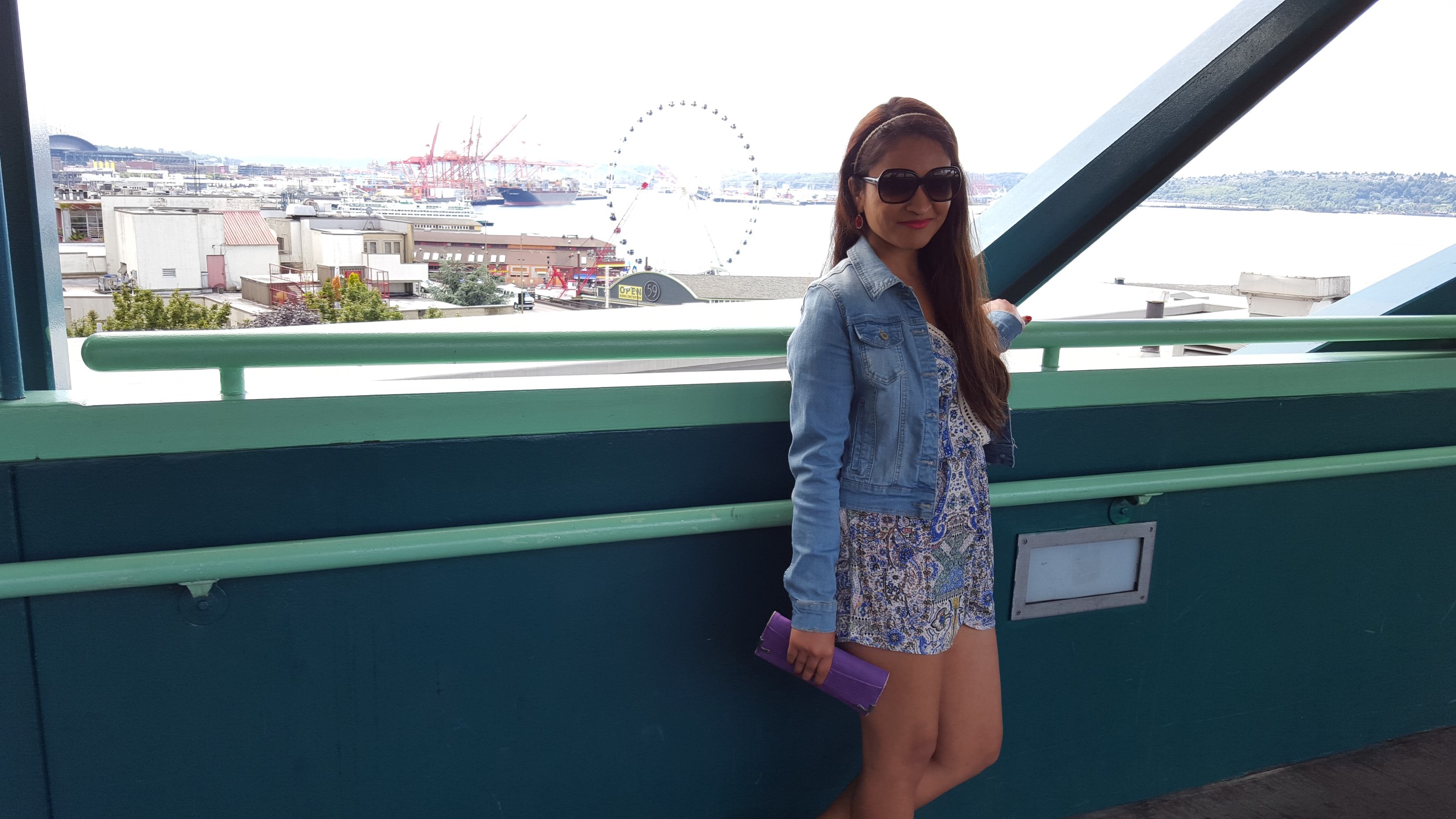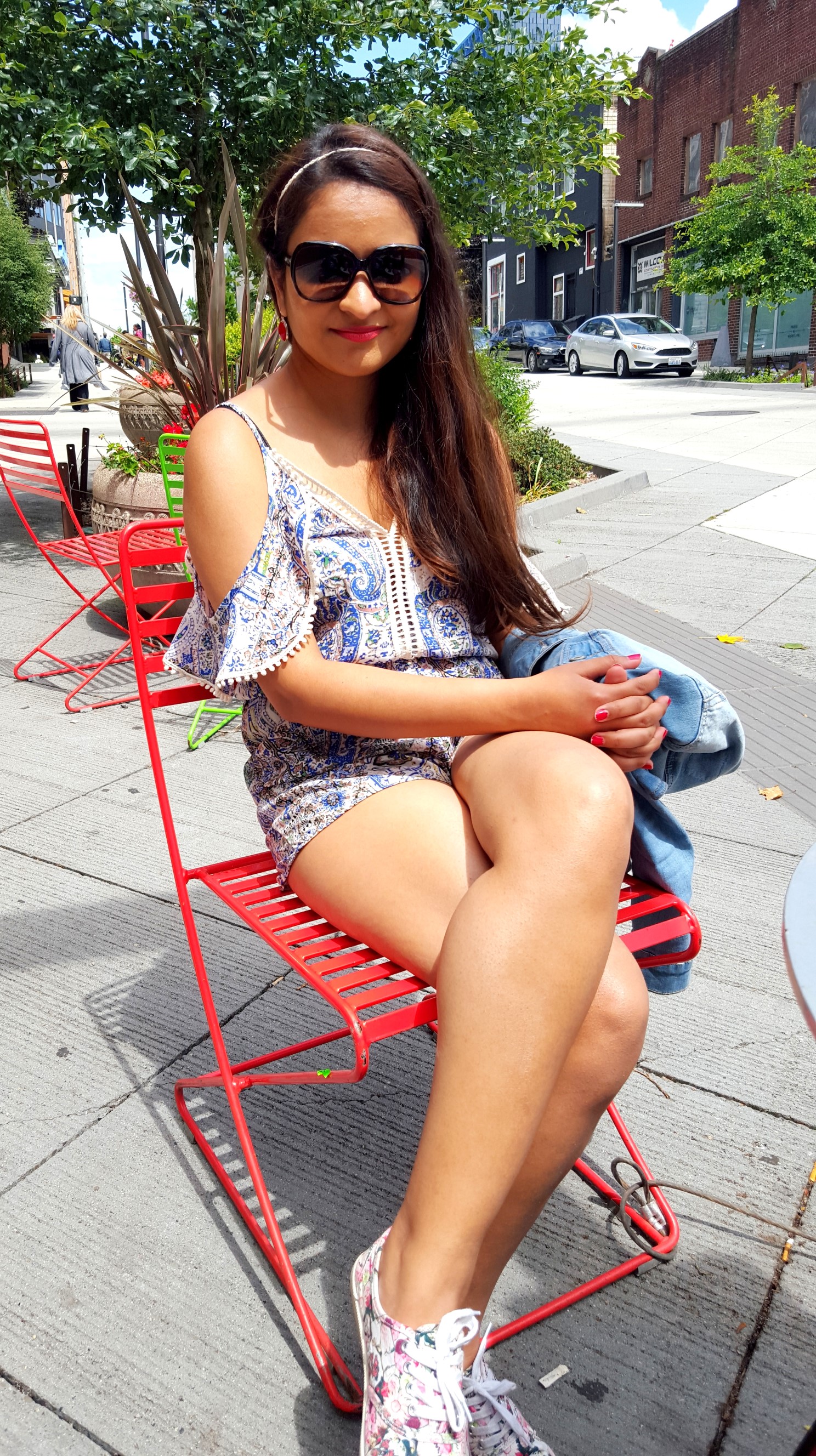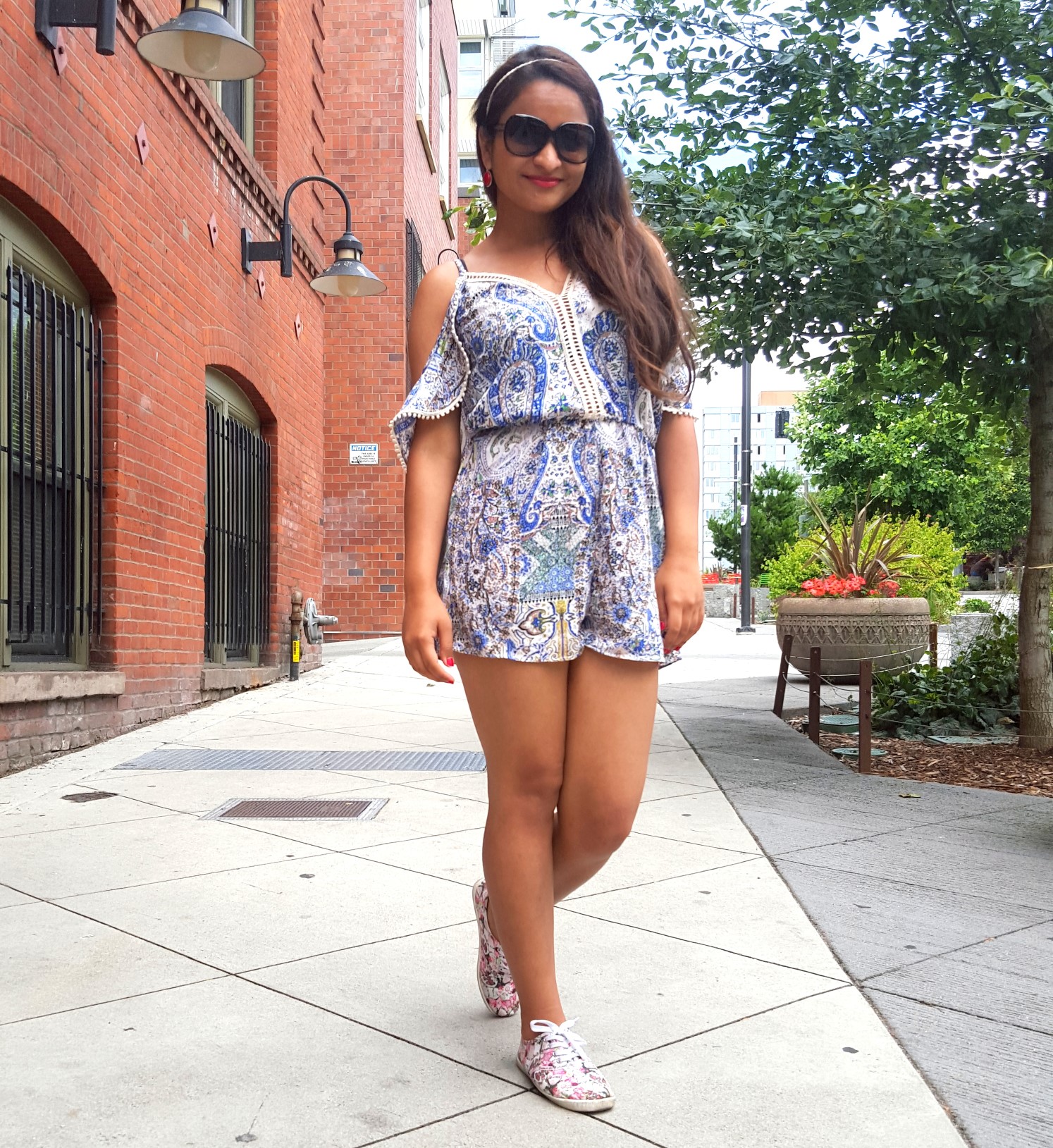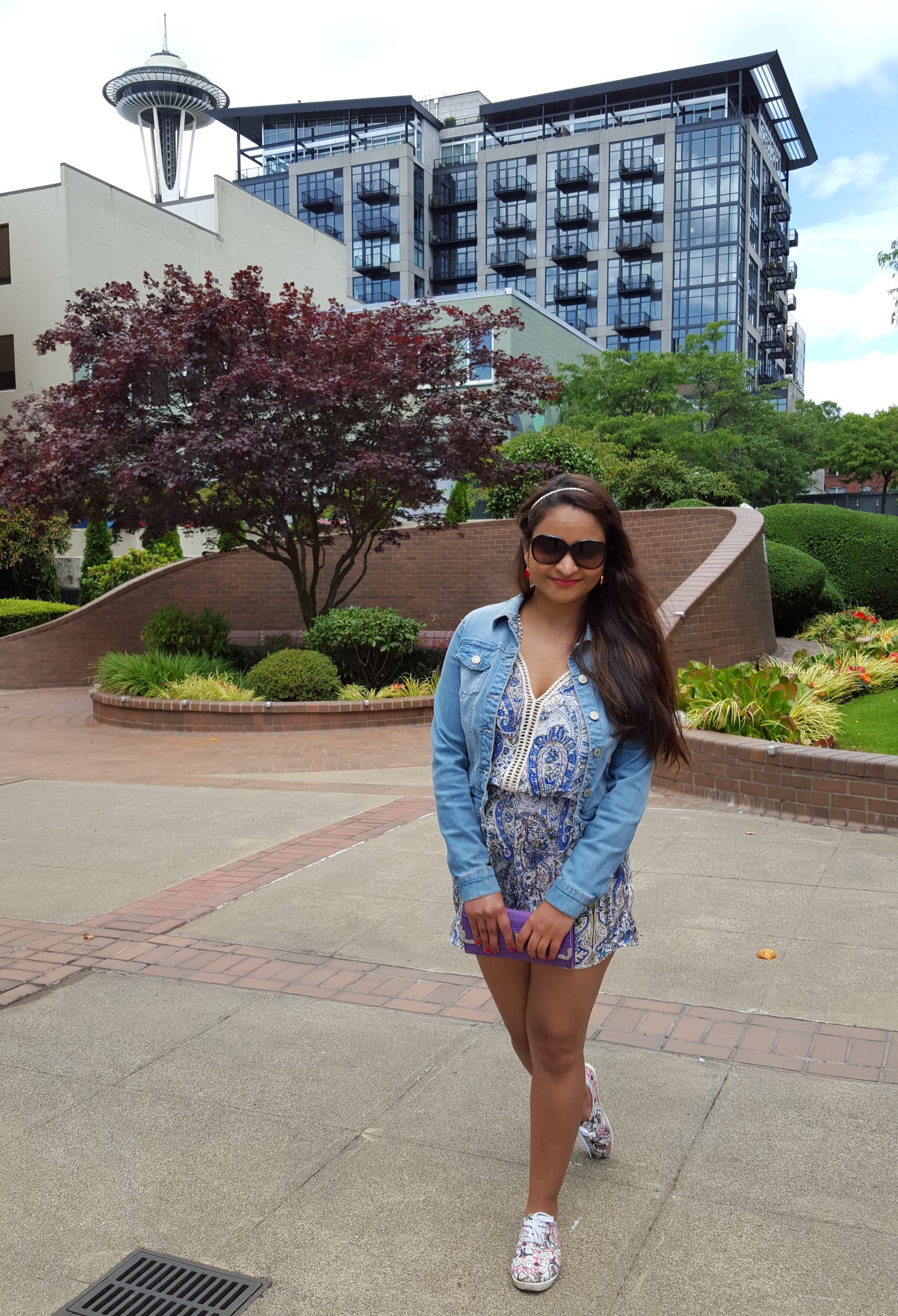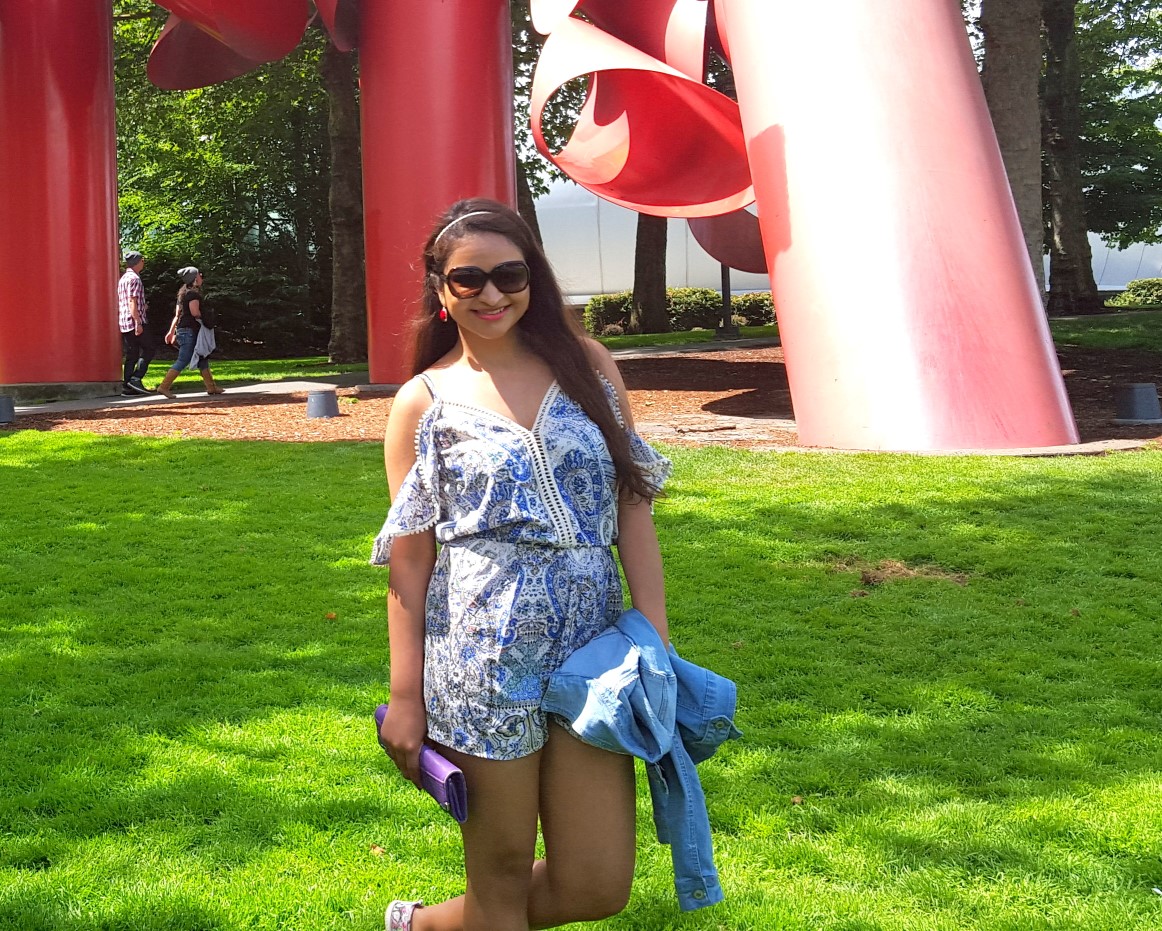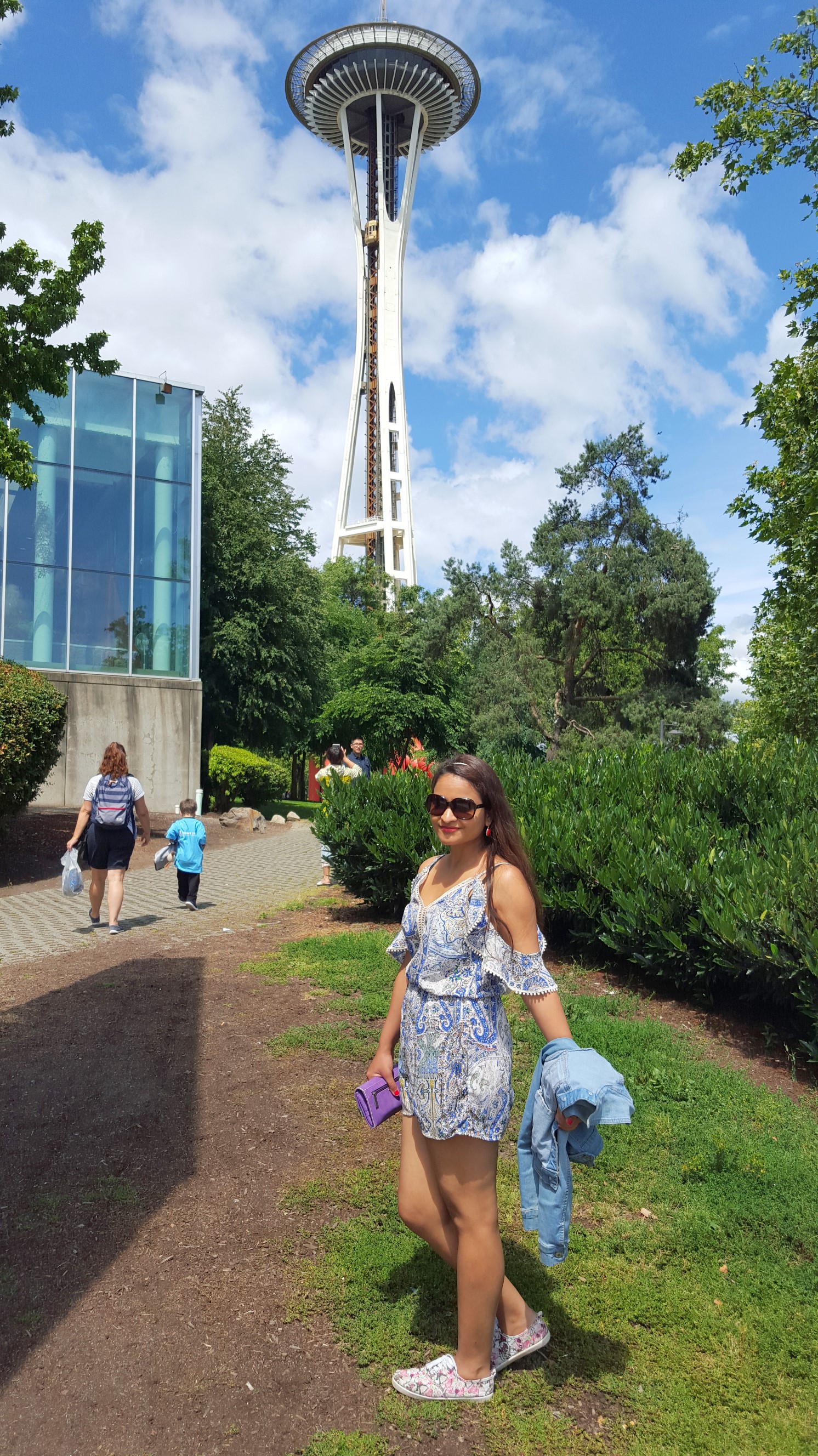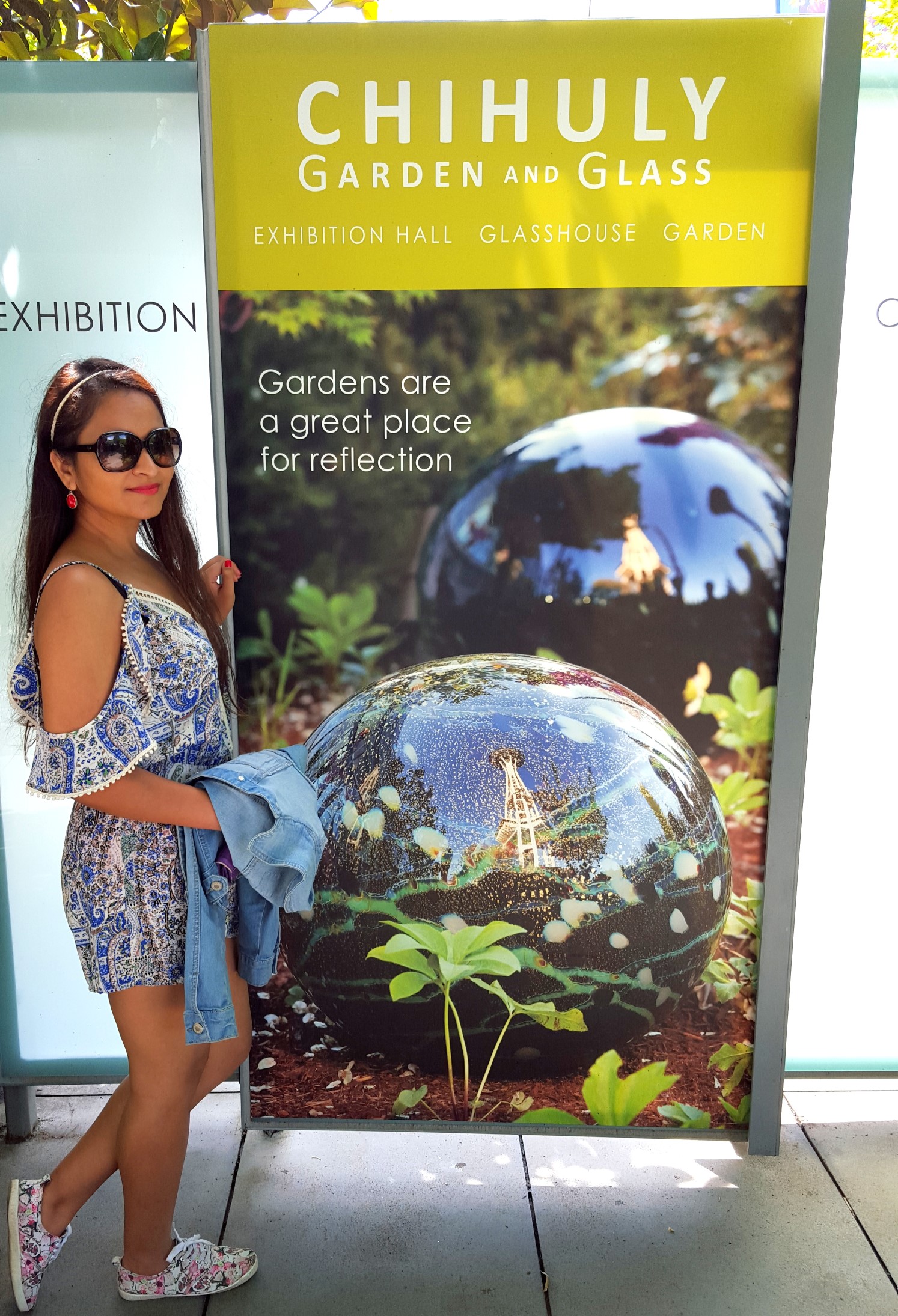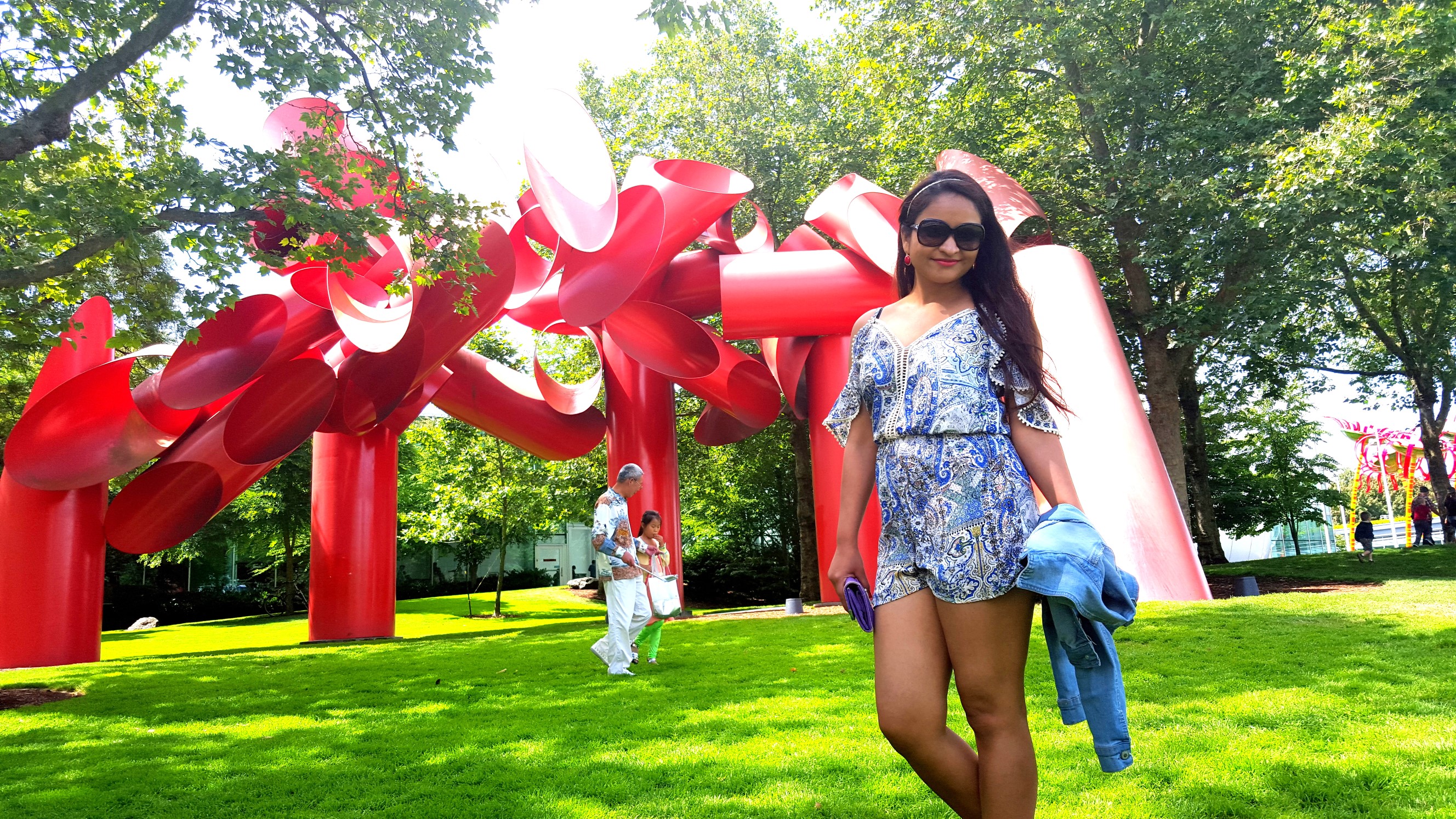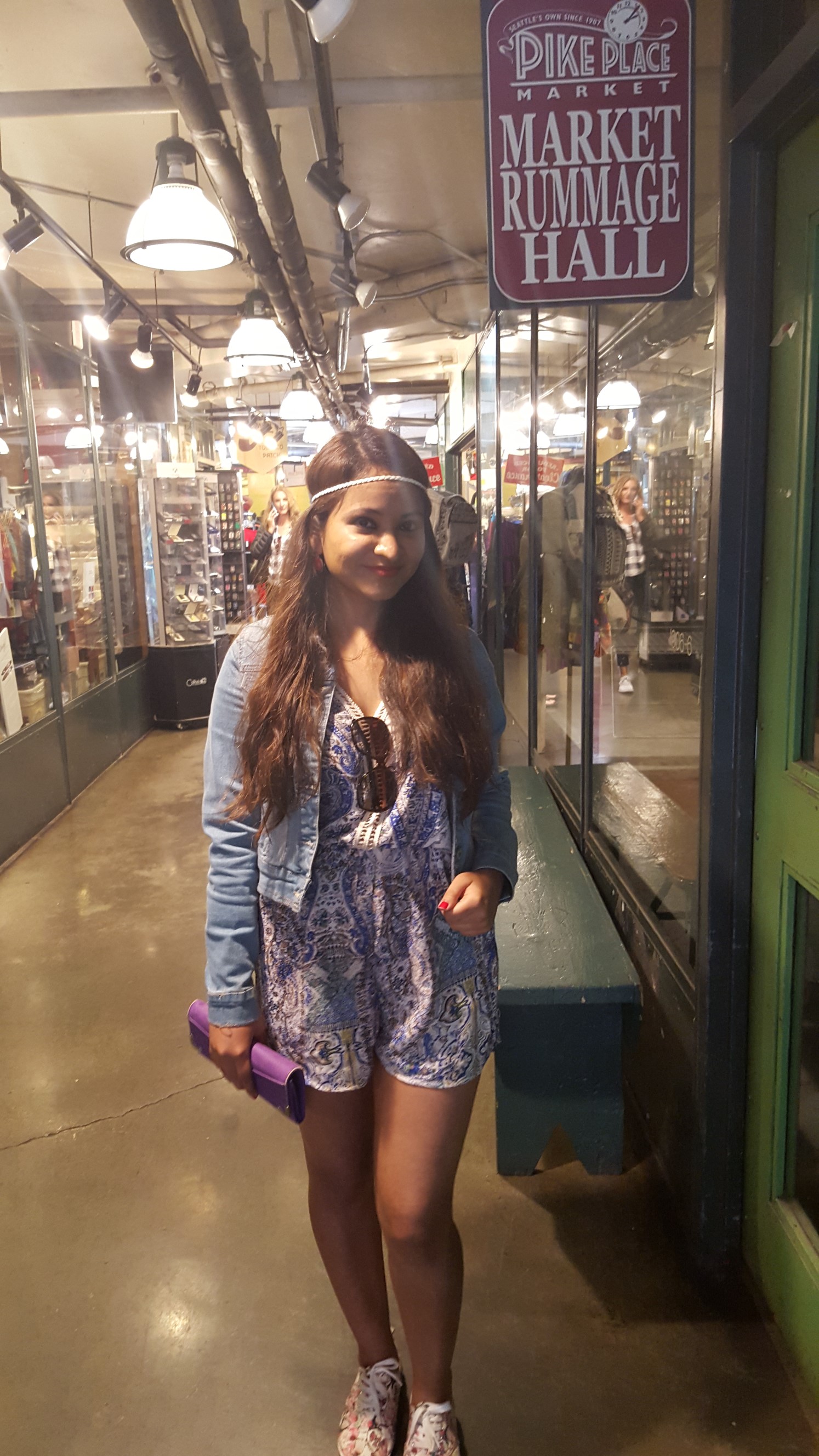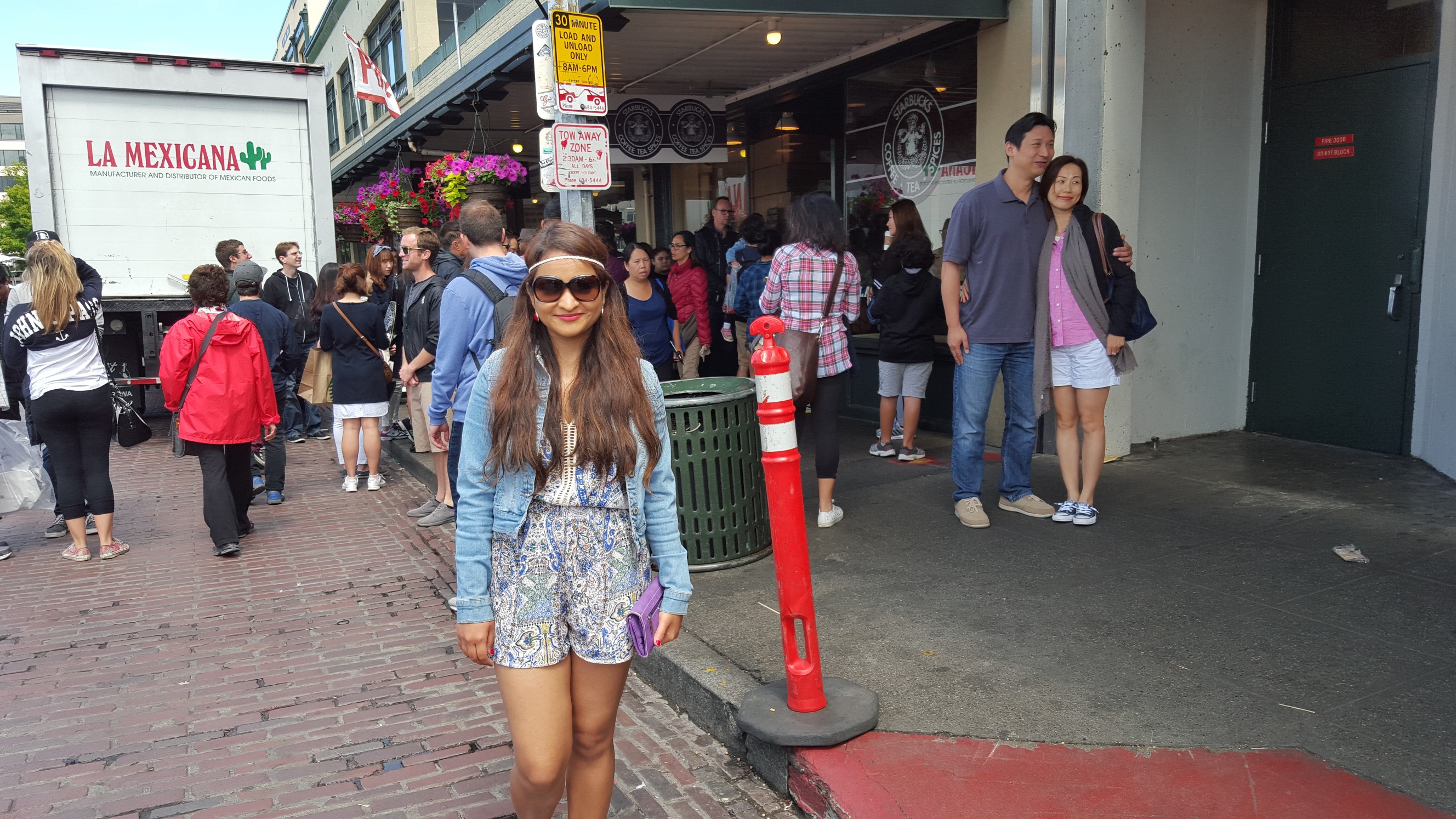 Leave a Comment Here
comments